Top 100 Design & Inspiration Blogs: Go Media & Friends Favorites
Read these Blogs
Google Reader has retired, but we here at Go Media believe RSS is far from dead. That's why we've compiled a list of 100 of our favorite blogs to follow, however it is you may choose to do so.  And even better, we had a little help from our friends.
 Adam Garcia's Favorite Blogs
Today and Tomorrow:  Advertising, art, design, fashion, music
BLDGBlog: Los Angeles-based writer Geoff Manaugh provides architectural news and conjecture
The New Graphic: Graphic design goodness by Cina Associates
Banquet Hall Tumblr: Good stuff
 James White's Favorite Blogs
Abduzeedo: Great people, great content
Jason Eisener's Tumblr: Rad inspiration stuff
Jen Adrion's Picks
The Art of Non-Conformity: Chris Guillebeau's blog pairs business insights with details from his quest to visit all 192 countries
Mark's Daily Apple: I try to stay updated about health and fitness issues to counteract all of the inevitable chair-sitting that comes with this profession!

Omar Noory's Picks
I follow a lot of Tumblrs –
mostly illustrators and funny comics including:
Filipe Andrade | Jordie Bellaire  |  Owen Davey | Mcbess (Matthieu Bessudo) |  Kali Ciesemier |  Babs Tarr | Kevin Wada |  Seo Kim | Nathan Bulmer
Jeff Finley's Picks
Sidebar: The 5 best design links, every day
Think Traffic:  Build a thriving and profitable audience for your site
Medium A better place to read and write things that matter
James Clear:  Entrepreneur, weightlifter, and travel photographer
Seth Godin: Best selling author
Nathan Barry: iPhone and software designer
ISO50: The blog of Scott Hansen
Adventures in Design: Graphic design gossip and artistic growing pains through the eyes of two poster designers
Execute Ventures: Inspiring product designers
Mule Radio: Follow this podcast
HowStuffWorks:  Explains thousands of topics
The Industry:  Brings a new voice to tech media
This American Life:  The most popular podcast in the country
Ffffound!: Find, bookmark and share your favorite images
Margot Harrington's Picks
Kottke.org: One of the longest continuously running blogs on the web
Ann Friedman: Blog of magazine journalist and friend of Go Media
Artsy: A new way to discover art you'll love, featuring work from leading galleries, museums, and private collections around the world.
Design Work Life: A part of Seamless Creative, a New York City-based design studio
Wilson Revehl's Picks
Slate Magazine:  Online magazine of news, politics, and culture
Inc.:  Inc Magazine's advice, tools, services
Salon.com:  Award-winning online news and entertainment Web site
VentureBeat:  News about tech, money and innovation
ReadWrite:  Web Technology news, reviews and analysis, etc.
Adweek:  Magazine and website that covers media news, including print, technology, advertising, branding and television
New York Times:  Breaking news, multimedia, reviews & opinion
Fool.com: Investing information and an enjoyably useful site
Harvard Business Review Magazine:  Business management magazine, blogs, case studies, articles, books, and webinars
MIT Technology Review:  Magazine about innovation
Troy DeShano's Picks
Peter Rollins: Writer, lecturer, storyteller, public speaker
Lisa Congdon: Artist, Illustrator and WMC speaker
Jared Erickson: Inspiration from this Atlanta Designer
The Fox is Black: A blog focused on design and inspiration 
Mollie Greene: Writer and Paper Artist
Andrea Pippin's Picks
Miss Moss: Fashion, Photography, Art, Illustration, Design
Oh Joy!: Oh Joy blog covers inspiration and design by Joy Deangdeelert Cho
Park and Cube: Fashion blog by graphic designer Shini Park

Sean Dockery's Picks
Austin Kleon's Tumblr: Author of Steal Like An Artist
Conceptart.org: Sharpen your drawing skills
Matthew Woodson: A role model for his amazing line work and beautiful color palettes
Artist Mike Mitchell: Artist Mike Mitchell's innovative paintings
Ted Talks: Ideas worth spreading, a great way to get through the work day and stay motivated
Kern and Burn's Picks
99U: Our go to source for quick reads on productivity, relevant resources and tools
The Great Discontent: Beautifully presented and written interviews with creatives and artists
A Well Traveled Woman: Gorgeously curated lifestyle and travel blog
Its Nice That: A great place to discover unique work in art and design
Fast Co Design: Features centered on the intersection of business, innovation, and design
LifeHacker:  Easy reading for tips, tricks, and best-ofs for the web/tech crowd
Brandon Rike's Picks
Draplin Design Co: Adventures in design with Aaron Draplin
Mr Cup Blog: An inspiration blog and a shop for graphic designers who need to improve their life and creativity
Remodelista: The authoritative sourcebook for interior design and home remodeling
Jacqui Oakley's Picks
50Watts: Features book covers, ephemera, weird kids' books, features on forgotten writers, artists' books, contemporary drawing
Dangerous Minds: A compendium of oddities, pop culture treasures, high weirdness, punk rock and politics drawn from the outer reaches of pop culture
Public Domain Review: Showcasing the most interesting and unusual out-of-copyright works available online
Open Culture: Brings together high-quality cultural & educational media
UbuWeb: A completely independent resource website dedicated to all strains of the avant-garde, ethnopoetics, and outsider arts
Simeon Hendrix's Picks
Blog Spoon Graphics:  Tons of great inspiration and tutorials into hand lettering, photoshop techniques, illustrator techniques, etc.
Field Notes: Awesome memo book company that releases limited edition custom unique memo books every season of the year.  It's full of awesome old school vintage inspiration
Aaron Draplin/Draplin Design Company: Brilliant graphic artist, touring speaker, outspoken, amazing
Bryan Garvin's Picks
CSS Tricks: A Couple of best practices for tablet-friendly design
Webdesigner Depot: Web design resources for web designers
Android Central: News, reviews, help & tips, buyer guides, forums and accessories
Smashing Magazine: Online magazine for professional web designers and developers
Sarah Traxler's Picks
Good: Ideas and tools for progress
Design Observer: Features news and critical essays on design, urbanism, social innovation and popular culture
Aaron Robert's Picks
Collate: Design Inspiration
Creative Review:  Advertising, design and visual culture
Minimalissimo:  An online editorial platform that celebrates minimalism in design
AisleOne: Graphic Design, Typography and Grid Systems
Simon Birky Hartmann's Picks
But does it float?: Painting, photography, drawing, typography, design
Rob Sheridan's Tumblr: Creative director for Nine Inch Nails
Signalnoise's Inspiration Tumblr: Inspiration by our friend and amazing designer James White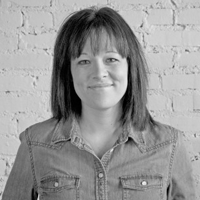 Heather Sakai's Picks
Swiss Miss: A design blog and studio run by Tina Roth Eisenberg
This Isn't Happiness: Art, Photography, Design and Disappointment
You the Designer: The Graphic Design Lifestyle Blog
Web Design Tuts+: Tutorials, Articles, Tips, Etc.
Design Modo: Professional Design Framework for Designers and Developers
Codrops: Tutorials, Articles and Freebies
Grain Edit: Focused on classic design work from the 1950s-1970s
Kyle Saxton's Picks
Daily Drop Cap: A project by designer & illustrator Jessica Hische
Awwwards: Website Awards that recognize the talent of the best developers, designers and web agencies in the world
Colour Lovers:  Community to share create and share colors, palettes and patterns
Beautiful Type:  A blog dedicated to beautiful typography
Flat Studio: Design Inspiration

Did we miss something?  Tell us your favorite blogs below!