Articles by Month:
July 2007
The past month we've been working hard to come up with some new "weaponry" for the Go Media Arsenal. We are now introducing Motion Packs – premade, animated stock design elements. These are made especially for Motion Graphics artists, animators, and video artists. The idea is to be able to quickly copy and paste some animation into your video without being cheesy and obtrusive.
We also think it's important to include the actual Adobe After Effects files for complete customization. Keep in mind these are not flash files. And they will only work with After Effects version 7 or higher. We also included Quicktime MOV's of each animation complete with Alpha Channels so you can overlay the animation onto your video if you aren't interested in the actual AE files.
Our first Motion Pack is the Hooladanders pack, which you can see in the video above. The set includes 15 animated hooladanders, flourishes, tribal shapes, etc. It also includes all the vector Adobe Illustrator files for each hooladander and a few bonus background animations thrown into the mix. To be honest, it's a killer value compared to other stock video resources.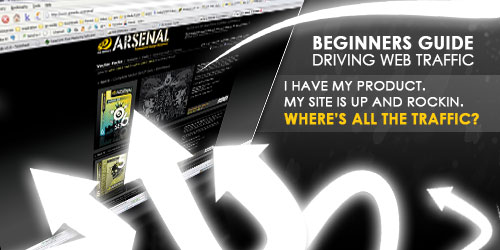 You've manufactured your product, paid the talented artists at Go Media Inc. to build your website, posted it live on the internet and then sat back, put your feet up and waited for the cash to start flowing in. But there was a problem. It didn't. What the heck went wrong? You constantly heard about the fortunes being made on the internet. Where is your slice of the pie? You know you have a good product and the website design is top notch (naturally.) So, what's wrong?