The Only 2 T-Shirt Mock Up Websites You Need in Your Life
What's the Best T-Shirt Mock Up Website?
Mocking up designs is an absolute must, of that we are sure. It's just that extra step that takes a design from flat to incredibly realistic. Clients will think you've gone through the expensive printing process, and you will be able to accurately envision your work in real life. It's a win-win.
Unable to work within Photoshop, or just don't have the extra time in your busy work day? Head to the very best online mockup tools in the entire world, from your friends at Cleveland web design firm Go Media. These online tools, MockupEverything.com and ShirtMockup.com are similar, but each powerful in their own right. Both are free t-shirt mockup websites which help you to realistically mockup your designs on tees (Shirt Mockup) and pretty much anything else you can possibly imagine (Mockup Everything). Pro subscriptions, available with each, give you the ability to remove watermarks, have access to larger image sizes, and more – so be sure to give the 7 day trials a try for both t-shirt mockup websites a try > Shirt Mockup trial | Mockup Everything trial
1. Shirt Mockup: Upload your art. Mock it up. Download your image for FREE!  Pro Users have access to over 40 professional photographed and high-resolution t-shirt, hoodie and related apparel templates.


Try T-Shirt Mock Up Website Shirt Mockup.com
2. Mockup Everything: an easy-to-use online platform for applying your graphic designs to a growing variety of print products. Free templates available, as well as hundreds of templates for our Pro Users. Pro users also have access to at least 6 new templates per month.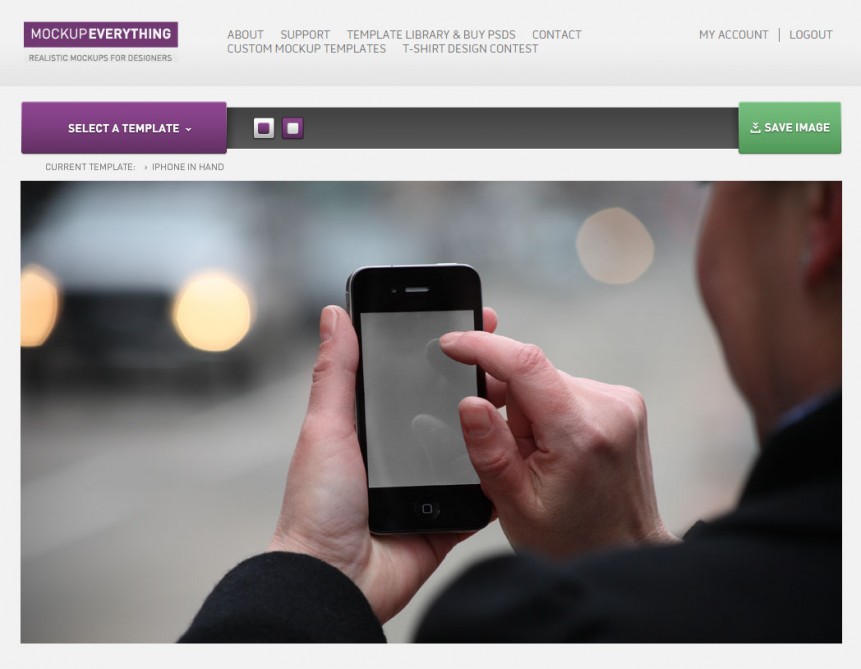 Try T-Shirt Mock Up Website Mockup Everything
Now go forth and create!
Enjoy and show us what you've created over on our Flickr Pool Showcase!
Looking for Photoshop templates? The World's Best Photoshop Mockup Templates can be found at our Arsenal.