A new Arsenal release: the Fractal Space texture pack
The texture pack
Hello all! Simon here today to introduce you our latest Arsenal release, the Fractal Space texture pack.
It's a set of 20 textures, created by the man behind our amazing microscopic fingerprints texture pack, Dustin Schmieding (Valleys in the Vinyl, Lost and Taken, etc.). The set is quite unique. It's not yet another set of watercolor, paper, and grunge elements mixed together. It's a digitally generated, strange space filled what seems to be a gaseous cloud, or something.
Let's have a closer look
The pack includes 15 black and white textures, as well as 5 bonus color textures, all in high resolution (4000 x 2800 pixels).
I like these because they allow me to add a subtle, eerie, and digital mood to my designs. Or something a bit less subtle too. Just see below, Dustin wrote a few quick guides to give you ideas on how to use them. The microphone's all his!
_____________________________________________________________________
Foreword
Red Giant's Trapcode Mir plugin for After Effects is a fantastic asset for motion and still-image artists alike. Using a basic mesh, you can manipulate dozens of properties in a three-dimensional space to create incredibly original and beautiful shapes. Today we will be looking at a set of 20 Fractal Space textures I created using this plugin, now available for purchase at the Go Media Arsenal.
In this tutorial, we are going to showcase this texture set in three different ways. A primary strength of this set is the inclusion of bright light mixed with gradations of grayscale color. The seemingly simple textures have another major perk that most traditional textures don't possess, you can invert the image and have an equally useful texture. This method is useful when using certain blending modes in Photoshop, particularly the more subtle ones like Multiply, Screen, and Lighten.
Example One – Apply Antique Haze to your Photos
Let's start by using only two steps to add haze and age to a photo. Here we have a simple photo of an industrial brick building.
We will be using Fractal Space Texture #2 to add our antique haze aesthetic.
Place the texture on top of your photograph, and invert the texture (CTRL/CMD + I). Note: The texture layer must be rasterized before you can invert it, unless you choose to use an adjustment layer.
Set the texture layer's blending mode to Screen. That's it, you're done!
Example Two – Give a Traditional Texture new highlight/flare
The next use of these fractals we'll examine is adding dynamic flare and highlight to some traditional textures. We can simulate depth and bring new life to stagnant traditional textures. The example we'll use here is a rusted and peeling metal texture.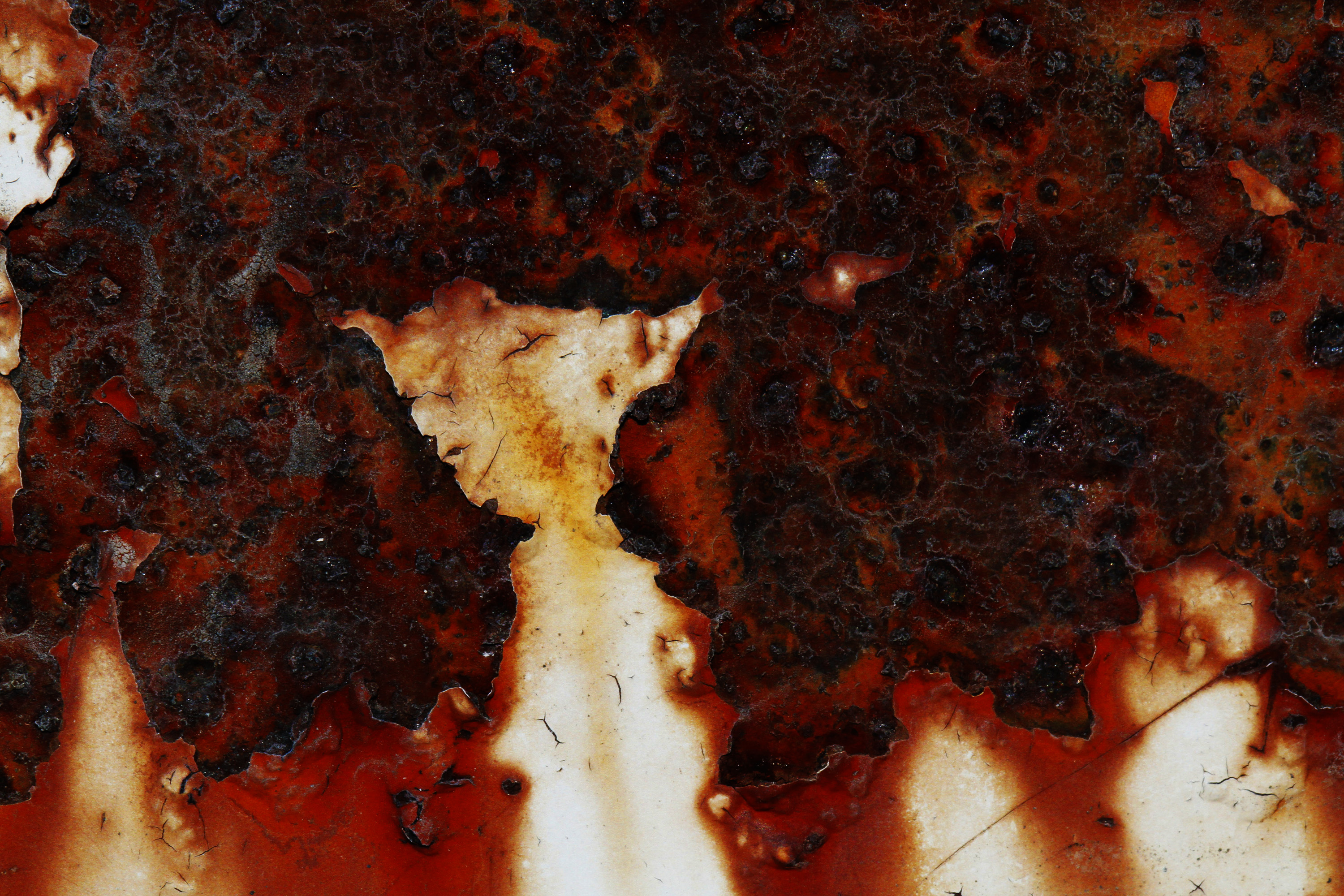 We will be using Fractal Space texture #8 to add our effect.
Just as we did with the first example, we will place the fractal texture on top of the base photo layer, and invert it. This time I also rotated the fractal 180 degrees. Once again, set the fractal layer's blending mode to Screen, and leave the layer's opacity at 100%. You are encouraged to experiment with other blending modes and opacity levels, but for our purposes here, we are using the Screen blending mode.
I like the result, but want to give it a little bit more punch. By adding a Curves adjustment layer and doing some subtle tweaking, I gave the colors some more vibrancy and the whole image some more life. Note: you could also use a hue/saturation adjustment layer for similar results.
Example Three – Bokeh with Attitude
Bokeh photos are well-trodden and though they are useful, can sometimes become tedious. Well how can we instantly give a bokeh photo an injection of edge and attitude? Here's how we do that.
We start with a pretty standard, unassuming bokeh photograph of some Christmas lights.
To add our attitude, we will use the purple Fractal texture, number 19.
Now just place the Fractal texture on top of your bokeh photo, and apply the blending mode Vivid Light.
That's it! You'll see that the Fractal texture adds some rough scratch-like effects to the bokeh, as well as some bold color and implied motion.
While these are just three methods of applying these Fractal textures, they are by no means the only methods. The diverse depth and flowing aesthetic can work well for text masking, blurred background elements, or as standalone images. This set is a refreshing, versatile, and dynamic addition to your digital resource library, not to mention tons of fun to use. Get out there and experiment!
_____________________________________________________________________
Conclusion
As Dustin said, the possibilities are very vast. You know you should go and pick up these up while they're hot. Or wait until they cool off a bit, don't burn yourself. And don't forget to share your results in the Go Media's Flickr pool and Pinterest gallery.
Until next time, cheers!