Project Spotlight: Without Bounds
We are excited to share the website design we completed for Without Bounds Educational Services, a phenomenal education service that provides young students with the tutoring they need to master concepts and prepare for exams. They work with the most talented and qualified educators to offer tutoring in over 25 subjects. From core classes like Algebra and Grammar to 4 levels of foreign language, Without Bounds is ready to take on the unique needs of every student.
Go Media had the pleasure of helping Without Bounds grow their network by designing a website that showcased all of their offerings on a contemporary responsive platform.
Here are a few previews of the work we did. To view the full project, head to the full project.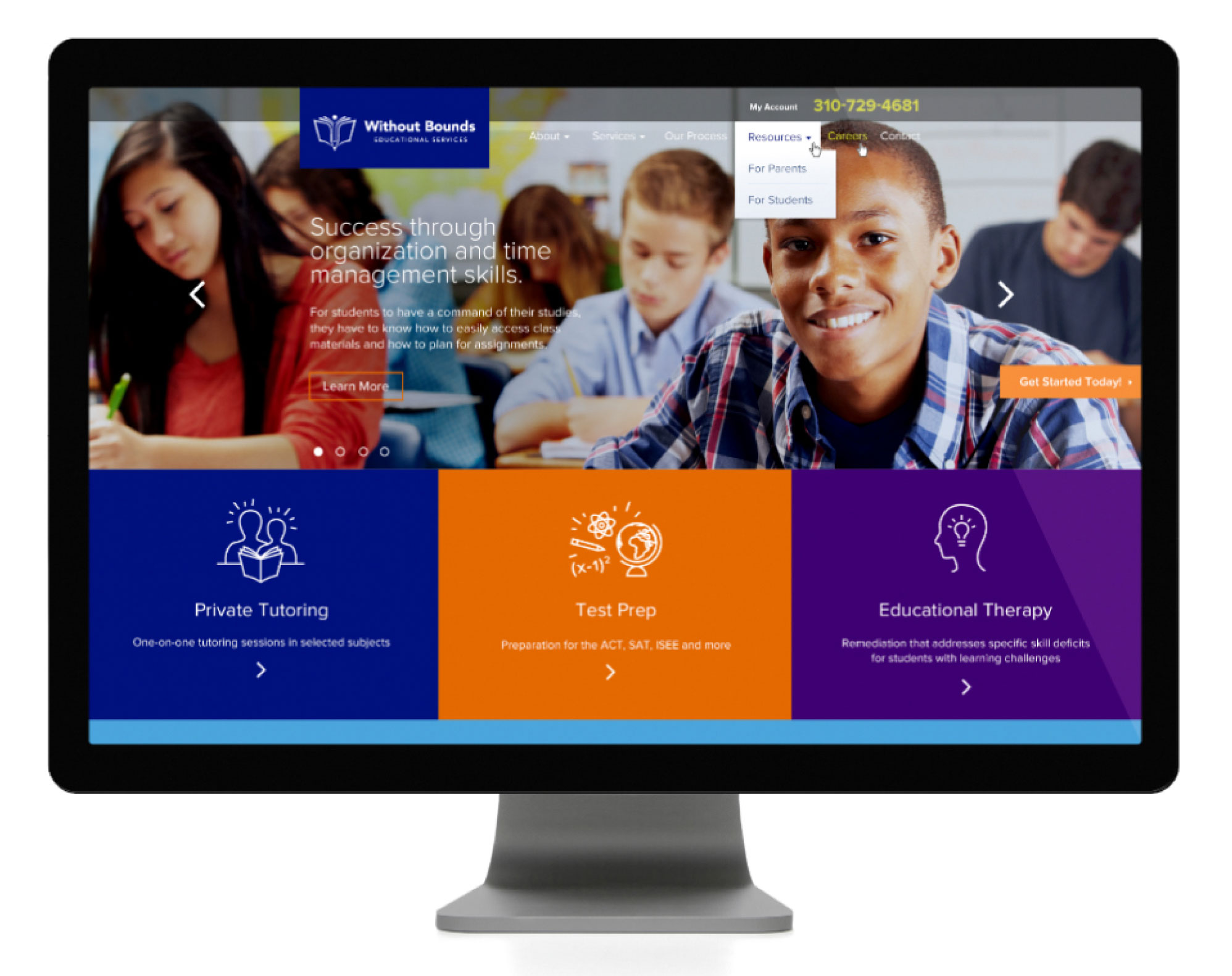 Responsive Website Design Cleveland
Icon Design