Why we absolutely loved building this brand
Work Hard. Live Easy.
We had way too much fun working with The Finch Group, local Cleveland real estate company, on their latest endeavor and we want to shout it from the rooftops, pun intended.
Designer Chris Comella comments, "Innova was a special project because not only did we get to walk the construction site months before its completion, and not only did we get to collaborate on some level with the architects and interior designers, but to us it represented a growing part of a community. Being able to work on that brand was a great opportunity, and we're proud to see it standing tall in one of Cleveland's most vibrant neighborhoods."
Go View the Full Portfolio Item Here
The Project:
The Finch Group sought Go Media to assist with brand development to help them establish a solid foundation on which to build their company in the Cleveland market as well as launch their new property. The newest addition to their portfolio is a 400,000 square foot multi-phase mixed income property in the Upper Chester Neighborhood of Hough – called Innova.
The Outcome:
The Finch Group was in need of assistance with brand development, logo design, collateral print material design, building signage, exterior marketing design and print marketing design.
Go View the Full Portfolio Item Here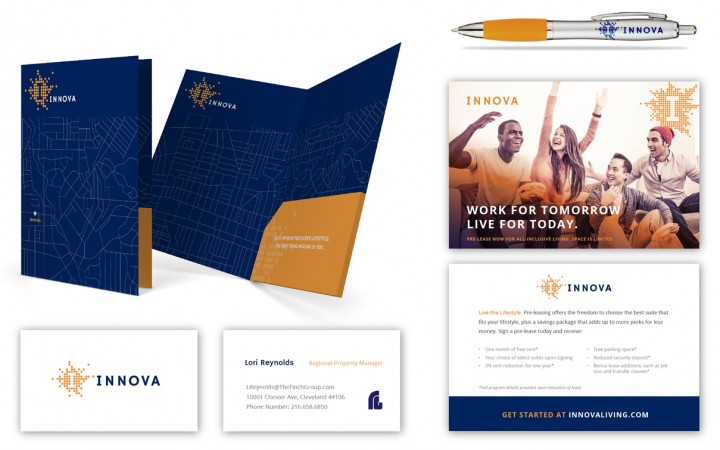 Go View the Full Portfolio Item Here
Contact Go Media about your next project!