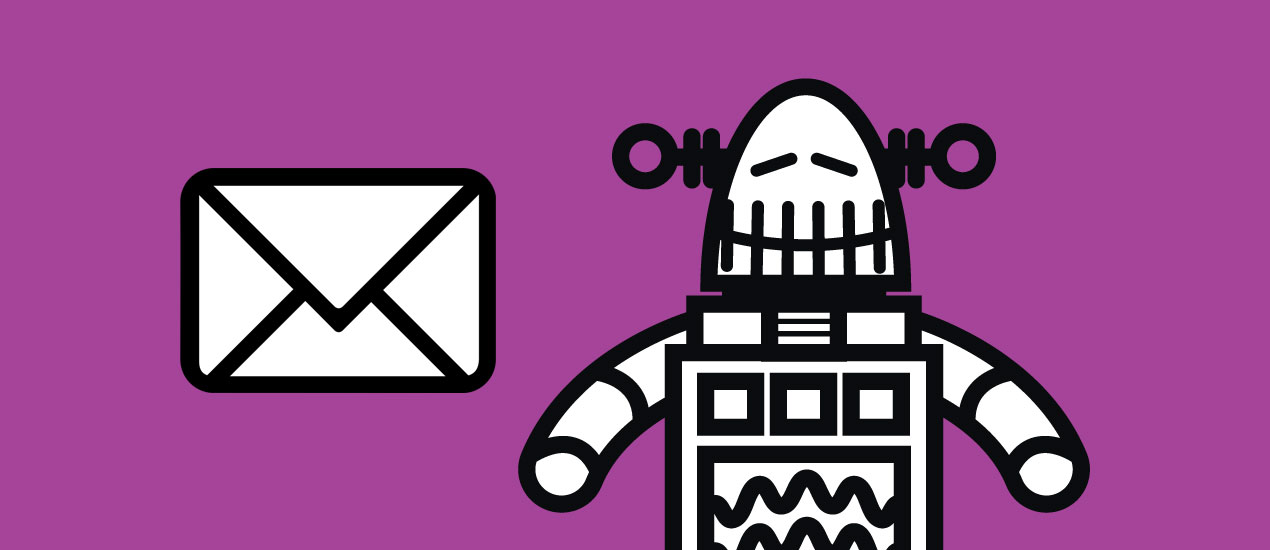 5 Ways Marketing Automation Can Make You Invincible
In the modern business world, it's very important that companies leverage creative and innovative strategies to drive their goals. Also, it's important to be fast at making the right moves and decisions, in order to gain a competitive advantage. Thanks to the technology and its innovations, marketers today are able to leverage automation to achieve what's needed on the market.
Marketing automation can be a very powerful tool that can boost your business and help it grow further, but only if you use it properly. That means that you need a good strategy, so that marketing automation can be as efficient as you need it to be. With the right approach, automating marketing processes can not only improve your efforts, but also save you time and money in the long-run. Here are a few ways marketing automation can make you invincible.
Ways to Use Marketing Automation to Improve Your Efforts:
Identifies good leads
Using marketing automations software can help you identify the right opportunities for your business. Marketing automaton can tap into your website traffic and analytics, in order to identify the best leads for your marketing campaigns. With the help from software, you can also categorize leads, based on the interest and willingness to make a purchase.
Equipped with valuable information about leads from marketing automation, you'll know what type of messages to tailor to give your leads a push towards converting into customers. That way, you'll be able to make sales and capitalize on the most valuable leads, while you devise a strategy to nurture other leads who are not yet ready to make a decision.
Improve your targeted messaging
Marketing automation allows you to leverage data about your target audience, in order to tailor more customized and personal messages, as well as offers for your products and services. That being said, you can leverage automation to send out these messages at the right moments during every potential customers buying journey. What's more, you won't miss out on any leads, due to the lack of time or resources for a manual search.
Marketing automation can target each and every lead you have and influence them to make a purchase. With the right strategy in place, you can vastly improve your targeted messaging, as well as your lead generation and conversion rate. By sending out the right messages at the right time, you're able to secure audiences interest and their engagement. As a matter of fact, 68.5% of marketers have stated that the biggest benefit of marketing automation is improved targeted messaging.
Helps gather feedback
Building relationships with your target audience is key to having loyal and engaged customers. Marketing automation collects information about your audience and can help you identify customers that are most engaged. You can leverage that information to further strengthen your relationships with such customers and ensure that you can successfully retain them. Not only that, but you can ask your trusted customers for their opinions in order to leverage their feedback to further boost your efforts.
For instance, offer your audience a chance to partake in paid surveys online. That way, you'll give them something of value in exchange for their honest feedback. Using that feedback to improve your business won't just make your efforts more effective, but your customers will appreciate the fact that you listen to what they have to say as well.
Saves both money and time
Marketers know how demanding, but still important, mundane tasks really are. These tasks require constant attention and they repeat themselves each day. For example, sending out emails, responding to emails, social media posting, commenting and responding are just a few of the mundane tasks you have to attend to every day. What's more, it takes a lot of time and resources to complete such tasks manually. However, with marketing automation, you can streamline the entire process and make it far more seamless.
You can automate the majority of processes in your social media and email campaigns, which can save you a lot of time and money along the way. Still, you can't allow yourself to rely on automation too much, especially for your social media activities. The main reason is that sometimes your audience requires a personal response and not an automated one. If you don't take time to respond to your customer's comments or questions, they will most likely become aggravated.
Follow-up engagement
Marketing automation allows you to stay in touch with your customers, in order to ensure they'll be interested in repeat business. A simple follow-up "thank you" email after a purchase is oftentimes enough to retain customers. You can even include a special promotion or a discount in follow-up messages to further improve customer's interest. Moreover, you can also use automated messages to gain information.
For example, automated messages can remind your customers about abandoned carts. You can even ask for feedback as to why they've abandoned it in the first place. If there's an issue that drives your customers to abandon their shopping carts on your website, you can use that information to improve your check out process. Marketing automation will keep you informed about what your customers are experiencing, as well as help you guarantee their engagement through well-crafted messages.
Modern technology can in many ways help various businesses grow and develop on the market. Marketing automation is one of the best examples of such technology. Not only will you be able to seize better opportunities with automated marketing, but you'll also be able to drive better results and ensure that your customers have the best experience possible with your business.