It's been a busy year for us at Go Media and we recently had our Year in Review meeting at the beautiful Punderson State Park.  The picturesque views were the perfect backdrop to discuss our accomplishments over the past year and what we hope to achieve in 2012!
One of our biggest undertakings, Proof Lab – design management software for freelancers and design firms alike, has finally gone live and we have been receiving excellent feedback from our initial users.  This has been a 3 year project in the making, and we are so pumped to finally have it available live for all of you.
Below is more of "what we have been up to" here at Go Media:
Designing the website for MockUpEverything.com.
Designing the website WMC Fest 2012.
Designing the website for the new GoMedia.us.
Helping Bill prepare to write his new book about building a successful design firm.
Decluttering my workspace and computer.
Preparing for my talk at Pecha Kucha Night in Cleveland.
Preparing for a panel discussion about sustainability and entrepreneurship.
Booking more speakers and bands for WMC Fest.
Planning a WMC Fest fund raiser event.
Weapons of Mass Creation Fest 2011 from Weapons of Mass Creation on Vimeo.
 I've started outlining and writing my book. The book is going to be about how to build a design firm. It will follow my journey from one man in an apartment to a 15 person firm working out of a 15,000 square foot warehouse with over 70,000 customers!  It will be my opportunity to share all of the hard earned lessons I've acquired over the years with all the young designers that are hoping to build a company – or even just improve the way they work as a freelancer.
I've also been spending a fair amount on 2012 planning. Each year we have an opportunity to look back on what worked, what didn't and to dream up cool new ideas. I'm hoping that when our new planning meeting on Tuesday is done, everyone will be focused and energized with the plan for 2012.
I'm still slowly and steadily pushing our new phone systems forward. I think we're ALMOST ready to start installing the new phones!!!  So exciting.
Proof Lab – Obviously, it's been 3 years in development and now it's live. So, we're very excited to have this product on the market. We'll be looking for a lot of great feedback from our users while we're in beta so we can turn this into the #1 project management software for designer.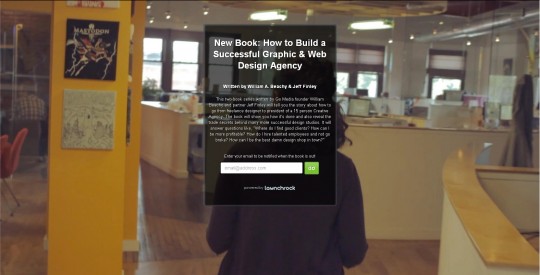 Working on the phone systems along with Bill and those should hopefully be up and running soon.
Got the new Internet up and running, and we have been loving the faster speeds!
Designed a new slideshow for the GoMedia.us website and it now works with ipads.
Updated the portfolio on the GoMedia.us website so check out the new additions.
Worked on wordpress themes for InTune Studios.
Designed logo for a screen printing company.
Working on the Freelancer's Starter Kit, a new product we will be offering to our customers here at Go Media that will be the ultimate kit for any freelancer.
5 new films have been scheduled for the On the Map Series (OTM), and we are enjoying working with the amazing Purple Films on this project.
On The Map – trailer from Go Media on Vimeo.
 Launched Proof Lab with the help of Wilson Revehl.
Worked on Arsenal housekeeping issues and ideas for new projects, keep a lookout for AI 103 video tutorial coming out next!
Worked on new templates for the website MockUp Everything.
Worked on branding for a new eco company in the Cleveland area.
Finalized Spice menu and made edits.
Revisions to JIKislak logos.
Worked on creating the templates for Mockup Everything.  Cutting out photos and making the layered PSD files to work with the app.
Getting practice with the process of designing a logo for a client.
Updated product photos on the Arsenal.  Editing box designs and uploading them to the arsenal site.
Watched web tutorials on CSS/HTML, and planned to build a website documenting a Europe trip I had last summer.  It will be a cool way to remember the trip and put some of my new web skills into practice.
Marissa Mele
 Worked on the file renaming for Arsenal.
Updated the Go Media and Arsenal Facebook pages as well as the Go Media Twitter page.
Worked on Arsenal housekeeping issues and have been working with Greg Wilson on the launch of AI 103.
Updated all Ultimate Collections on the Arsenal.
Prepared the Freshwater Cleveland article for printing and framing.
2011 review data compilation
2012 planning – goals and marketing
Proposal writing in response to 3 large RFPs (January & February)
Client meetings – both current and potential projects
 Payroll
 Arsenal customer service
 Bookkeeping
 Shipping out merch orders
 Reviewing responses to Arsenal survey