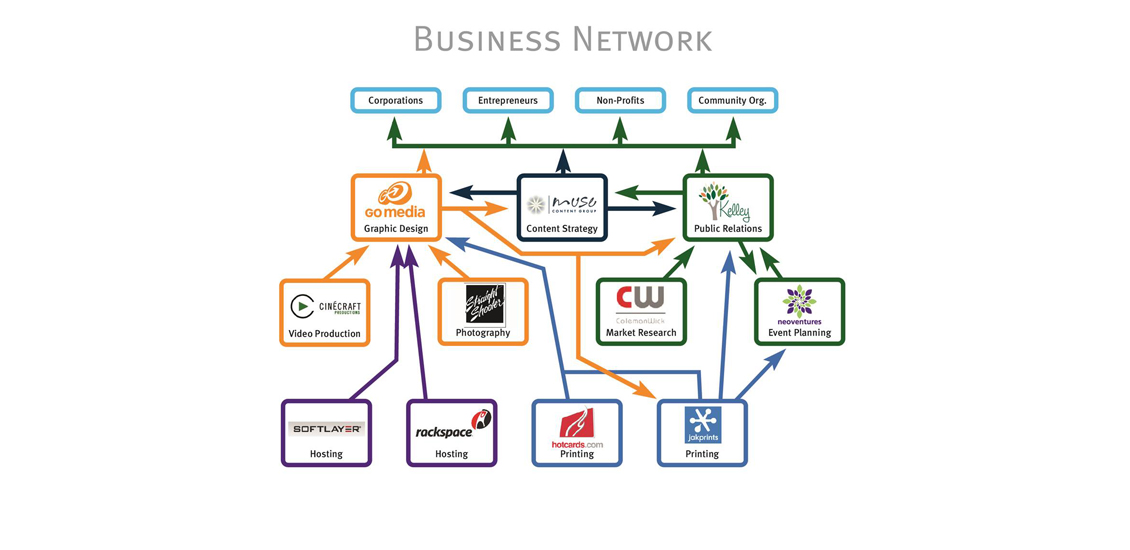 Creativity Fueled by Community – Meet our Extended Family!
Meet the Go Media Extended Family
Have you met our Extended Family? We collaborate with a community of specialists who extend our capabilities by enabling us to fulfill a wider range of project requirements. These specialists comprise our Extended Family.
By plugging into this community, you can reap the benefits of a full service agency without losing the passion or focused expertise of a specialty firm. We've curated a selection of top class businesses with a passionate focus on what they do best, in order to extend comprehensive, yet expert services from full scope marketing services to intellectual property attorneys.
In our ongoing quest to become a true business ally, we journey alongside you to help you get where you want to go. We believe success isn't just about increasing the bottom line – it's also about designing and implementing strategies to provide top notch customer experiences and form lasting relationships. Because our creativity is fueled by community!
Here's a bit about the Go Media Extended Family:
Jenny Kelley and Lauren Prebel focus on making connections that incorporate you into the cohesive web. We work with your business, non-profit or community organization to create and implement custom, targeted marketing and development strategies that yield results.
Jackie Bebenroth is a Swiss Army Knife of creativity who works with entrepreneurs, agencies, and executives to reach new heights through the power of storytelling.
The Digital Marketing Agency, SageRock Inc., was founded in 1999 to help clients engage customers across an ever expanding interactive marketplace. We do this through multiple channels such as search, social media, and vertical targeting; emerging digital opportunities such as mobile and rich media; behavioral targeting thorough email and dynamic engagement; and refinement of all initiatives through understanding usability and metrics.
Cinécraft produces high-quality video and develops custom eLearning solutions to support the goals of Fortune 1000 companies and medium to large sized businesses.
While in New York, Dan helped Sotheby's auction house convert it's entire cataloging operation to digital photography. In 1999, during the Dot Com boom, Sothebys.com hired Dan to oversee 13 young digital photographers. Dan's expertise here was not in just in Digital Photography, but also in lighting and working with people – skills Dan uses today to help companies in Cleveland get the most out of photography in a digital age.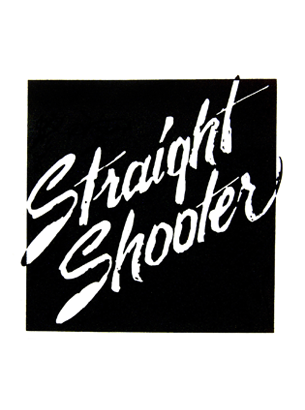 Tap Packaging Solutions, a domestic manufacturer of quality packaging for over 100 years partners with our customers to provide creative, innovative packaging solutions.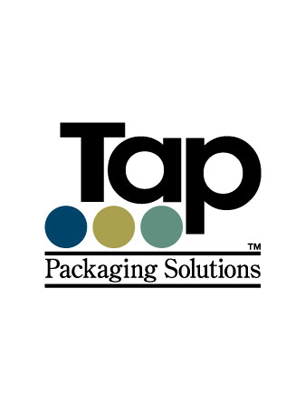 Midwest Box Company started in 1964 as a short-run supplier and has grown to become Cleveland's oldest and largest sheet plant.
Sharon L. Toerek focuses her legal practice at Licata & Toerek on intellectual property law, advising clients across the United States on trademark, copyright, trade secret, non competition, and other intellectual property and business law issues.
Built on years of experimentation, we unleash our creative spirit to provide clients with custom-crafted, cutting-edge, and dynamic imagery.