Weapons of Mass Creation Fest Recap
Everyone at Go Media has let out a big WHEW now that we have wrapped up the 3rd annual Weapons of Mass Creation Festival.  We spent all year planning the fest and we couldn't be happier with how well it went.  We had a record turnout this year and the Reinberger Auditorium was overflowing with attendees sitting, standing, or squatting as they watched talks from: Johnny Cupcakes, Kate Bingaman Burt, Chuck Anderson, James White and many more.  Some of the highlights from the fest included the B-Boy Battle; bands such as We Are Public Radio, Bethesda, the Cherry Cola Champions, and so many more it's hard to pick just a few; and of course, the amazing artwork of all the designers.
The variety of bands was absolutely amazing.  Styles covered the entire spectrum of musical genres.  There was something for everyone from punk to hip hop to indie pop to folk and everything in between.  The same had to be said of the designers.  Each artist had a style all their own.  As you walked around the Ilthy Gallery, the uniqueness of each designer was so apparent.  WMC Fest brought out the best of the best, the cream of the crop, the pick of the litter, *insert another cliche here*.  It was so wonderful to be surrounded by such creative and talented people who were so passionate about graphic design and about advancing and growing the design community.

GFDA / WMC Fest 2012 from Alexander Catanese on Vimeo.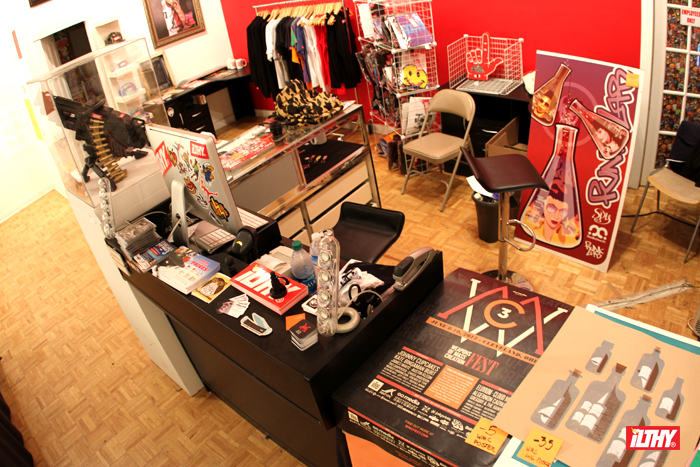 Below are some of the things people have been saying about the fest:
"The beauty of Weapons of Mass Creation is how it inspires and energizes the design community. It's a three day fest that everyone can afford to go to but not afford to miss. " (courtesy of Pixel Thought Foundry)
"WMC is definitely growing and gaining some serious momentum. It's just proof that there's such great strength and energy in the creative community, and that 'if you build it, they will come.' So if that doesn't give you a swift kick in the ass to get your latest project off the ground, I don't know what will. There isn't anything we can't accomplish with our passion, networks, and relentless hard work." (courtesy of Shore Society)
"If there's one thing I can say I brought back from Cleveland last weekend at Weapons of Mass Creation Fest, it was a kick-in-the-pants to do something more.  Not only to do more, but to do more of what I love." (courtesy of Orbit Media)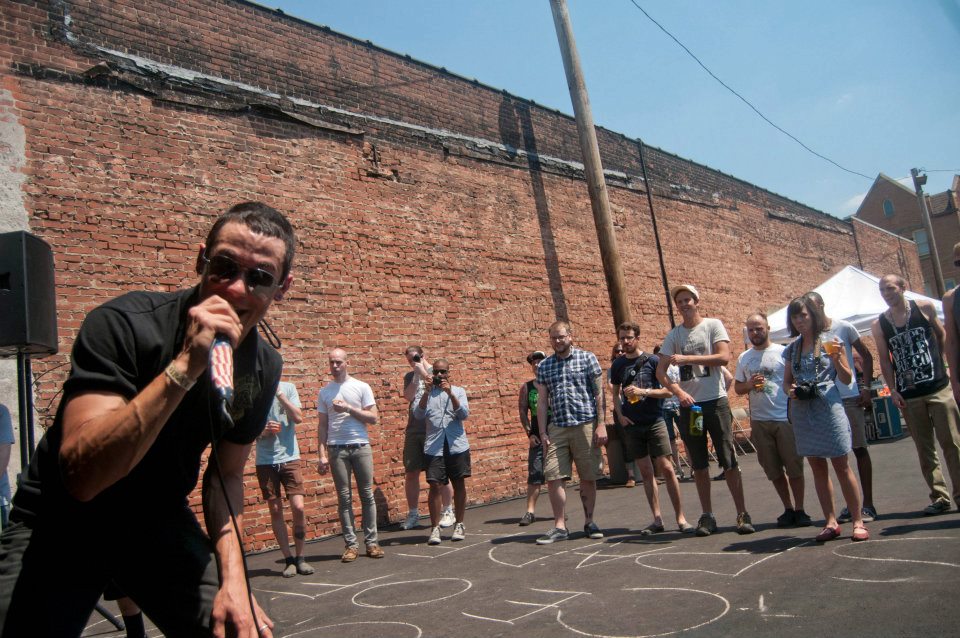 "All in all, it was the best $40 I've ever spent on a design event. It was so refreshing to surround myself with more artwork and less advertising. " (courtesy of Brian Stephens)
"I guess the concept that I'm taking away from WMC 2012 is the fact that this camaraderie in the design community is rare, and this is an opportunity to connect with a bunch of creatives that spend most of the year with their heads down, grinding out great work, but can get a change to converse with other creatives who actually know what each other is talking about." (courtesy of Brandon Rike Design)
"Overall, WMC Fest was a blast.  I met some great people, saw some incredible speakers, and soaked up all the creative energy floating around Detroit Avenue." (courtesy of Bound Custom Journals)
"Seeing, listening, tasting, and smelling creativity is exciting… it's exciting to see other people excited and inspired… it's inspiring to see the chain reaction of creativity and excitement… and that is what Weapon of Mass Creation Fest does. Even if you are a wet blanket like myself, this is an event everyone creative and non-creative needs to go to learn from and enjoy. Just the fact that people are willing to share their experiences is an invaluable gift that can be applied to anyone in many different aspects of their life. " (courtesy of White Space Creative)
"The cool thing about WMC Fest is that it's not just a bunch of Photoshop nerds talking about light effects and typefaces. The event is more like an art festival, with designers, illustrators, writers, musicians, and lots of creatives from many industries, which made it an amazing melting pot of fun and talented people. I was completely overwhelmed by the breadth of knowledge and experience among the attendees and speakers, very inspiring to say the least." (courtesy of Nick Hess)
Thank you to all the designers, speakers and, bands for their contributions and everyone that helped make this the best WMC Festever!  Thank you to all the volunteers for taking time out of their busy lives to help the fest go off without a hitch. Thank you to Todd Gauman of NEO Ventures for his logistical assistance with the fest.  Thank you to Joseph Hughes for working to deliver an amazing roster of speakers. Thank you to Jesse Sloan for securing such amazing bands and all his planning leading up to the fest.
And of course an extra BIG thank you to Jeff Finley, the mastermind behind WMC Fest, for his many hours of hard work and for bringing the city of Cleveland and the worldwide design community together.
Want to check out recap posts, blogs and photos, well click here for memories from the fest.  And check out the gallery below for more pictures from the event!
Want to see what you missed?  Check out the lineup from this year's fest:
Johnny Cupcakes
Kate Bingaman Burt
Chuck Anderson
James White
Tad Carpenter
Jeff Finley
Margot Harrington
Jennifer Daniel
Rachel Novak
Friends of Type
Nate Utesch
Tuesday Bassen
Jen Myers
Matt Stevens
Mike Kubinski
Julia Kuo
Austin Kleon
Brian Andrew Jasinski
Glen Infante
Jackie Bebenroth
Ryan Clark
These Are Things
Jon Contino
Evan Stremke
Pete Gamlen
Erin Fuller
Alonzo Felix
Joel Miller
Ryan Brinkerhoff
Go Media
Three Bears Design
Studio Ace of Spade
Sawyer Hollenshead
Garrett Weider
Fizz Creative
Vaughn Fender
Andy Hendricks
Chad Tibbits
Mike Jones
Carolyn Sewell
Eluvium
Gregory and the Hawk
Cloud Nothings
Algernon Cadwallader
Tristen
Into It. Over It.
Blueprint
Pomegranates
Cheap Girls
Empire! Empire!
Annabel
Saintseneca
Cut Teeth
Cherry Cola Champions
Hop Along
She Bears
Total Babes
Two Hand Fools
ESQ
Worship This!
Signals Midwest
Bethesda
Northwestern
Public Radio
Worlds Scariest Police Chases
Dowsing
Humble Home
Ashley Brooke Toussant
En Garde
Metavari
Lighthouse and the Whaler
Lowly the Tree Ghost
Afternoon Naps
The Nitch Pickens
Two Knights
Harvey Pekar
Communication
The Ground Is Lava
Goodmorning Valentine