Daily Inspiration: The Typography of Cedar Point
Rockin' Roller Coast Me.
Guys. If you know me, I bleed Cleveland through and through. And although Sandusky is an hour away, I still consider it part of our great city (just give it to me, will ya?) I mean, I grew up piling into the minivan heading up to the roller coaster capital of the world, Cedar Point, and just loving the hell out of life.
I haven't stopped. I won't stop.
Cedar Point, to me, represents everything great about America, about summer, about life. Inside those golden gates are thrilling rides, elephant ears, cheesy singing & dancing shows and questionable fashion choices. I mean, be still my beating heart.
Well, I recently had yet another adventure with my Cleveland Design compatriots at Go Media and we went balls to the wall as usual, which included such memorable moments as this:
Typography Inspiration
We also admired the wealth of typography Cedar Point offers, which I have collected via Pinterest and Flickr. Which one is your favorite? Want one to be the jump off point to your new logo design? Share with me in the comments below.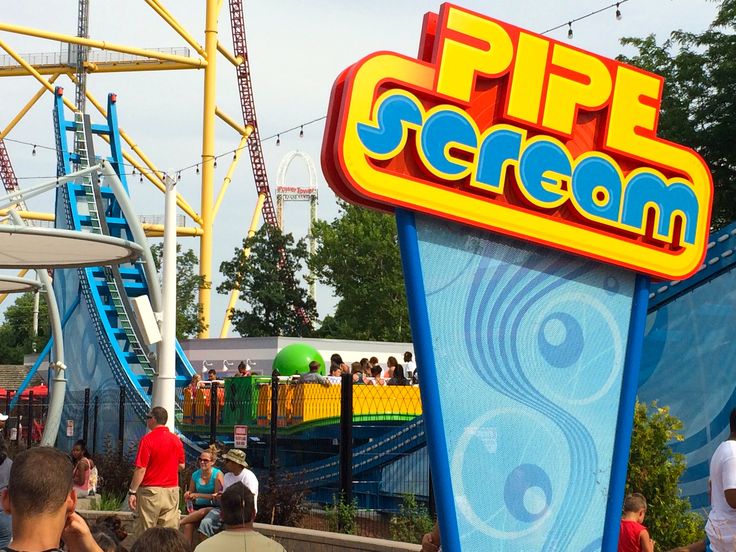 See you next year, Cedar Point!