It's Here! Introducing the Technology Mockup Templates Pack
PSD Technology Mockup Templates
Here at Go Media, we're proud of our work and love to show it off.
Thanks to the magic of our Photoshop mockup templates, we can do so in the blink of an eye.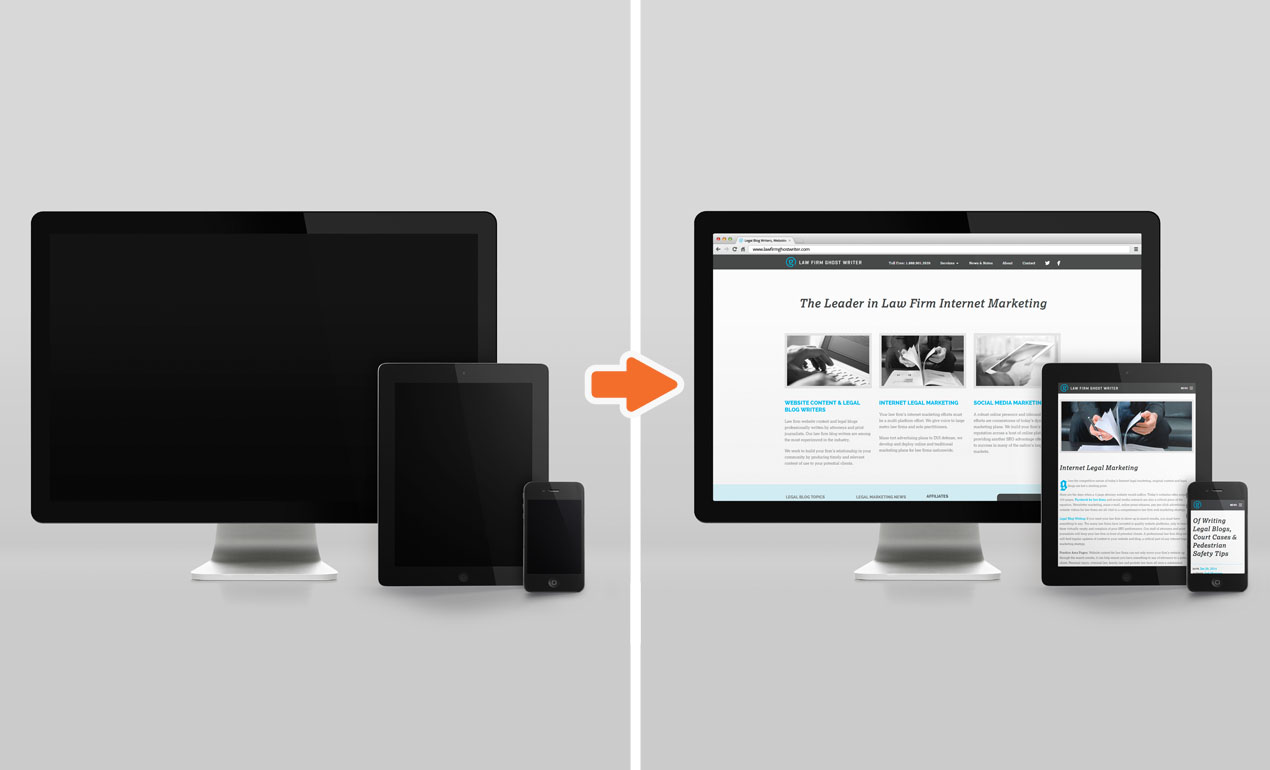 Introducing the Technology Mockup Templates
Ready to see your work on the big screen?
It's simple.
After purchasing the Technology Mockup Templates Pack, open those puppies up and get busy.
To place your design, simply double click on the "Your Artwork Here" thumbnail. For those objects in perspective, click on the smart object thumbnail to appropriately adopt your art to the item you've chosen. (More about smart objects here).
And…you're done.
Now, let's look at the goods.
Check out the 13 PSD Templates included to Mockup Your Technology Designs!
Responsive Master Template
Responsive iPad & iPhone
Mac Desktop
iPad – Angled
iPad cover
iPad – Straight
iPhone 5 case
iPhone – Angled
iPhone in Hand
iPhone – Straight
Laptop – Straight
Laptop Sleeve
PC Monitor