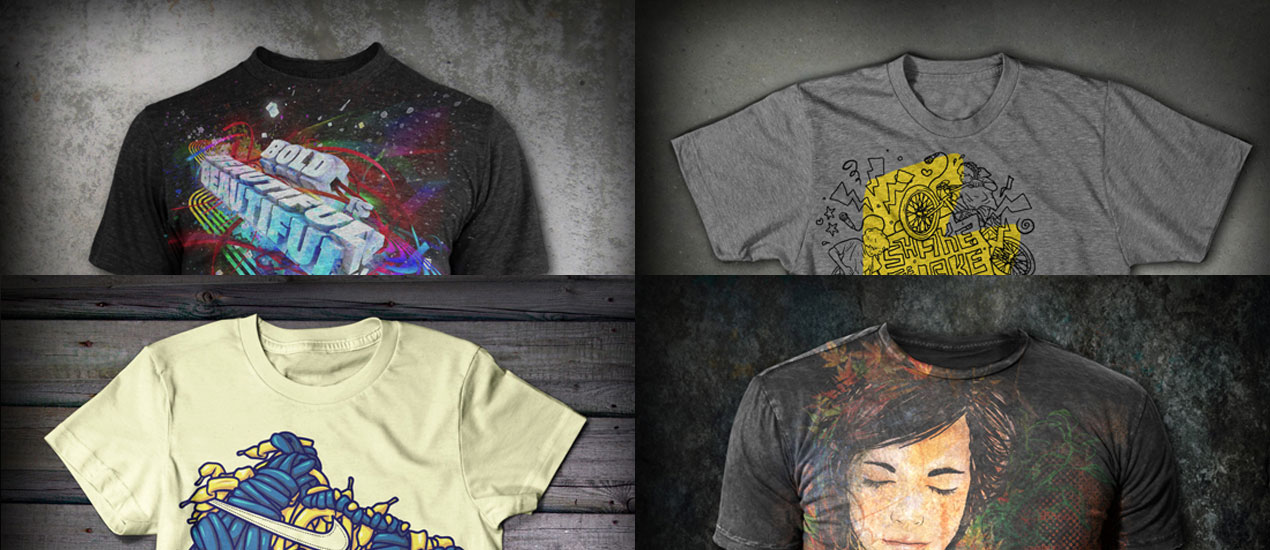 Seven Questions to Ask Yourself When You Want to Create an Iconic T-Shirt Design
Apparel Design
It seems like everyone is creating a t-shirt line these days. But creating a great t-shirt design is an art few can master. Luckily, the team here at Cleveland graphic, logo, web design studio Go Media has a rich background in apparel design to draw from, as do friends of Go Media, designers Herman Lee, Ed Pincombe and Dan Byler of Jakprints.
Today, we are sharing 7 questions to ask yourself when you aim to create your next tee design. Like any other project, you want to concentrate on designing "an iconic graphic that leaves a great impression to the viewers through all different kinds of medium," reminds Lee. But when dealing with apparel, your own set of questions will arise.
Seven Questions to Ask Yourself When You Want to Create an Iconic T-Shirt Design
Have you fully immersed yourself into the project?
Know your audience! Like any great project, put your research in before pencil hits paper. Creating a band tee? Familiarize yourself with the band, fans and the merch referenced in the brief. Listen to their music, read their lyrics and come to know what they're all about. This should all play into your eventual design. Study the brief, ask lots of questions and make changes based on feedback.
Does it highlight your customer?
Companies like Red Bull and Go Pro have done a wonderful job of making their customers feel like rock stars. Who says your t-shirt design can't accomplish the same thing?
As Jeff notes in Thread's Not Dead: The Definitive Guide to Starting a Clothing Line, "People still look at t-shirts as a medium for art and for a message. When you wear a t-shirt with an image or text on it, you're saying something about yourself. You're sending a message to all who see it. The message may be simple like, 'I like this band.' Or 'I love New York.' You might also just think that the style or the imagery represents your interests and makes you feel part of something bigger than yourself."
Your messaging is powerful and the owner of your tee becomes a part of your brand. What do you want your audience to feel, represent, say?

Does it push the envelope?
As Jeff says in Thread's Not Dead, "good design will blaze new trails in what people are wearing. A good design pushes boundaries and does things differently. It starts new trend, forges new printing solutions, and advances the industry." A great example of this is Jeff's Bold is Beautiful design that people said could never be printed.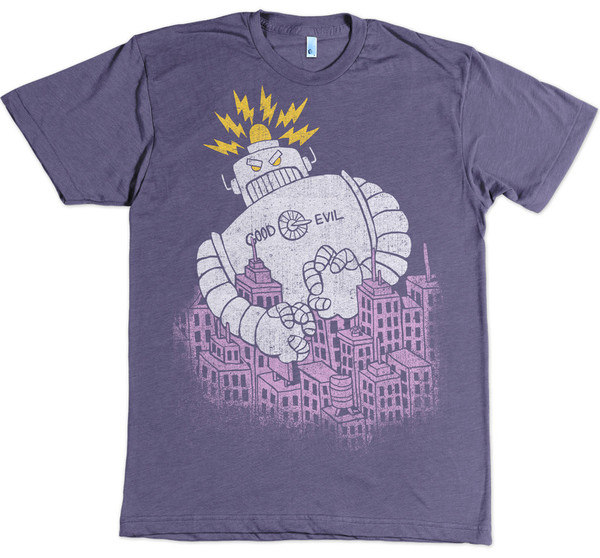 Is it clear?
"I think a simple, clear concept is most important. Your execution can be detailed and complex but if a viewer doesn't "get it" in seconds it most likely isn't going to be that iconic design you are looking for," says Pincombe.
Does it make great use of space?
"Use the whole t-shirt as your canvas. Your design doesn't have to be fixated dead center of the t-shirt," notes Lee.
Did you logo make a prominent appearance?
Sure, you'd like to get that logo front and center. But placing it playfully is part of the fun.
Have you considered the end product?
The t-shirt should speak for itself. Clean, crisp, simple, memorable, timeless. But think outside the box for a moment. How will you deliver the tee to your customer? Will you create custom tags? Special packaging? Will you include freebies to show you know your customer and their quirks? You've gone this far. Knock it out of the park and turn your customer into the brand evangelist you want them to be.
Now go for it!
Once you've designed and mocked up your tee, it's time to put it out there for all the world to see.
"All of the most iconic t-shirts have one thing in common, notes Cleveland printing company Jakprint's Dan Byler. "They started with an idea that someone had and that person acted on their idea. Take the plunge and print your shirt.  Yes, it takes time and money to print apparel.  No, it's not a guaranteed success.  How else are you going to find out if your idea is any good without putting it out there?"
__________________________
For more on creating an iconic t-shirt and for all you need to know to create a killer clothing line, pick up Thread's Not Dead: The Definitive Guide to Starting a Clothing Line by Go Media Partner Jeff Finley