Sean McCabe: Doing What You Love
The Interview
Sean McCabe's passion for hand lettering and typography can be traced back to middle school, his homework littered with typographic illustrations.  While others doodled, Sean shaped and sculpted his own unique letters, seeing them as shapes and curves full of beauty.  His fascination with typography grew into a career, with Sean now doing what he loves most.  His love for meticulous detail, attentive eye for precision, balance and composition are all in a days work.
Go Media had the opportunity to chat with Sean about his love of letters and how he made it his life…
Go Media : Hi Sean! Can you tell us a little about how you got started as a designer?
Sean McCabe: I started learning and practicing design as a creative outlet 9 or 10 years ago in high school. In the beginning, it was something I did in my spare time, but gradually grew from part time gigs to full time freelance work. Eventually I partnered with a developer friend of mine to form a web firm which we ran for a few years. It was through web design that I developed a keen interest in typography. I started really focusing on type design and lettering and applying myself toward honing that craft in my nights and weekends.
I now concentrate solely on custom type commissions and producing various products featuring my lettering.
Go Media: You stress doing what you love! What is the most satisfying part of your job?
Sean: The most satisfying thing is crafting something to the best of my abilities. In the beginning, these were usually self-initiated projects, but over time I learned to be selective in what clients I work with. The clients I do take on now are very on board with my process and come to me solely for my expertise.
I was jaded early on in my design career because at the time, I did not know how to be a professional. It always felt like an uphill battle trying to convince clients that I was making the right decision or that I knew what I was doing. I came to learn that you can't shove good design down someone's throat.
So where do you start?
You start by ensuring the clients you DO take on are willing to invest in good design, and are willing to trust you based on your track record. You're only able to be selective by practicing selectivity. You're never going to get to that place unless you start paving the way by turning down bad leads. Your efforts should be spent pursuing good leads from the start rather than trying to convert bad leads.
Do a ton of self-initiated work until clients are practically knocking down your door to hire you based on the immense portfolio you've developed. My clients want the quality results I deliver, so I plainly explain that adhering to my process is how those results are achieved.
You'd be surprised how smooth it is once you get to that point. Since these clients are cream of the crop, there's little-to-no friction in terms of me being enabled to do what I do best. They're invested in my professional results and what I am able to deliver, and less about trying to tell me how things should be done.
It comes as no surprise that the work produced from these types of projects receives the greatest recognition and appreciation from a general audience when published.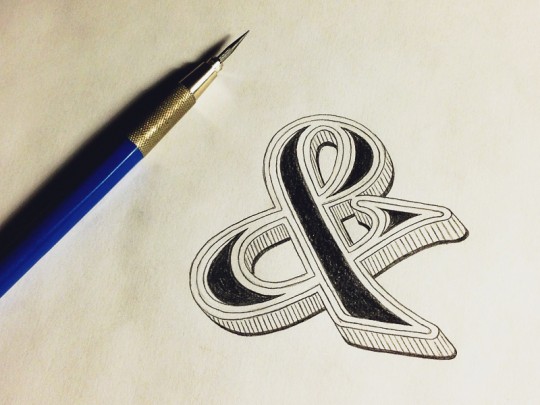 Go Media: Tell us about an average work day. What does it include?
Sean: My wife used to be a barista and now makes me espresso drinks in the morning before work, so I'm super spoiled. I drive her to work and get in to my home office at around 8:15am. On an ideal day, I'll have 3 or 4 tasks that I've prepared the night before that I try to tackle first, but I'd be kidding myself if that was always the case.
My efforts are typically split between administration and actual working. For the product-selling aspect of my brand, I try to stay engaged with my audience on various social platforms every day. As far as actually creating, I usually have a list of self-initiated works I want to make that I curate throughout the week, and also active client commissions to work on.
The mornings are usually spent trying to respond to (or more often turn down) the incoming requests for work and handling customer support inquiries and other emails. I usually get my quality lettering work done in the early afternoon and later evenings. I pick up my wife, and do a little more work before dinner and a TV show, then I usually do a couple more hours of work in the evening.
I say "work", but really the evening is typically spent on projects I WANT to work on, and not so much the ones I HAVE to work on. Because I do what I love for a living, it's pretty much indistinguishable from an outside perspective. I may seem like a workaholic (which I probably can't honestly deny), but though what I do after-hours appears to be more "work", it's actually a different kind of work. It's much the same as playing video games or reading a book for some.
Go Media: You described yourself as "pretty strange" in your younger years, littering your homework with beautiful type (we can relate…to the strange part at least!).  Was there someone in particular who inspired or mentored you at that time, encouraging your career as an artist?
Sean: Yet again, I feel odd saying that I never had any sort of mentor figure. I hear many others share that they had someone to help guide or mentor them, but that was never a part of my story.
I've always been very self-driven and motivated. The worthwhile things in life require discipline, so as one who very highly values those things, I came to love discipline. Whether it was learning piano, or teaching myself anything from guitar to design and typography, I trained myself to enjoy the process as much as the results.
I'm very long-term oriented. I like the slow-progressing steps toward vast goals. I suppose that's what enables me to accomplish things because I see the big picture and don't get discouraged by small defeats.
My family has always been supportive of my ventures. When I started my first business in early high school, they were very encouraging. I thrive on words of affirmation, so even if they never thought in their minds that I could be successful at it, the words they spoke were enough to fuel me.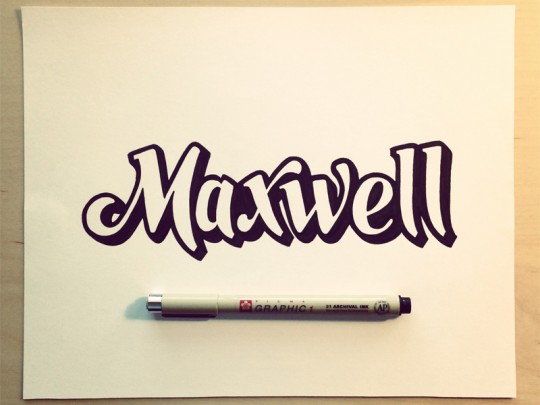 Go Media: How do you continue to learn and grow as an artist?
Sean: I was home-schooled growing up. My mom was a great teacher, though as I was the oldest of 12, there was only so much 1-on-1 time you could really get. This resulted in a lot of our education being very self-propelled. We were given the curriculum, but really we could go as fast or slow as we wanted to. I could see this being a good or bad thing, but for me it was very beneficial because it didn't slow me down the way a traditional education likely would have.
I devoured every book in our house and then took to libraries. I think if being home-schooled gave me anything, it was an insatiable desire for knowledge and learning.
I got about 1/5 of the way through a computer science degree, but at that time I was already running two businesses. I recognized that in both industries I had companies, experience was equal to education.
I stopped pursuing the degree.
While my formal education ceased, my self-initiated education continued all the more and with renewed focus and vigor. I wanted to learn music production, so I spent 30 hours watching YouTube tutorials, and making things. I wanted to learn Adobe Premiere, AfterEffects, Photoshop, illustrator, etc., so I simply did.
The internet is a phenomenal wealth of resources. The vast majority of information is freely accessible, and what quality material is available is very affordable. The internet merely amplifies what inclinations we already have. If you want to learn, there's no stopping you. The sky's the limit. If you want to waste it all away, there's no cap on how long you can play video games, and there are enough cat gifs on Reddit to fill the rest of the time you have on this planet.
I always say if you go to school and didn't learn to learn, you've learned nothing.
Go Media: Is there a piece you are most proud of? If so why?
Sean: The works I'm most proud of are usually the most recent. This is because I visually tear apart any of my work that is older than my recent one or two pieces to the point of strongly disliking it. All I see are the flaws and what can be improved.
Perfectionism is somewhat of a curse, but it also pushes me. It keeps me innovating. As annoying as it is, the reason I see the weaknesses and flaws in my previous work is because I'm growing. I'm improving. That's always a good sign, and it's enough to keep me going.
 _________________________________________
Visit Sean's Store
When you used the coupon code GOMEDIA at Sean's Store (through July 4, 2013), you will receive 10% off of Sean's t-shirts, posters, pins, mugs & stickers, just for being a GoMediaZine reader.  Thank you, Sean!


For more Sean: SeanWes.com | Facebook | Dribble |
Instagram | Twitter
So You Want to Learn Hand Lettering: By Sean McCabe