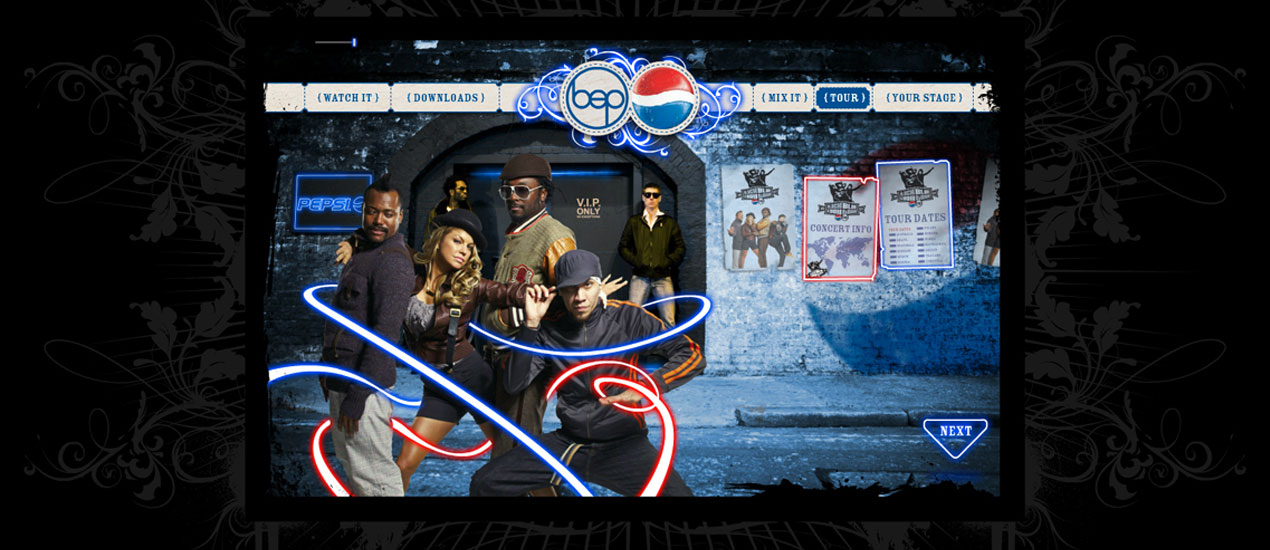 Go Media wins Interactive Media Award
Well, not directly, but the Pepsi More website we built for Damon over at Communicator International won Best in Class in the Marketing category.
Damon and his crew at Communicator were hired by Pepsi to help market their campaign with the Black Eyed Peas. Communicator did what they do best and came up with all the great marketing ideas that formed the foundation for the website. Communicator hired Cleveland design firm, Go Media, to bring those ideas to life. Basically, we took all their ideas and developed the graphics, animation, and technology. They were the brains, while we were the creative production team. We'd like to thank Communicator for hiring us and trusting us with their project and Bernstein & Andriulli for hooking us up together.
The site scored extremely well on all of the judges criteria:
Design
Content
Feature Functionality
Usability
Standards Compliance and Cross-Browser Compatibility
For more information, check out the Interactive Media Awards