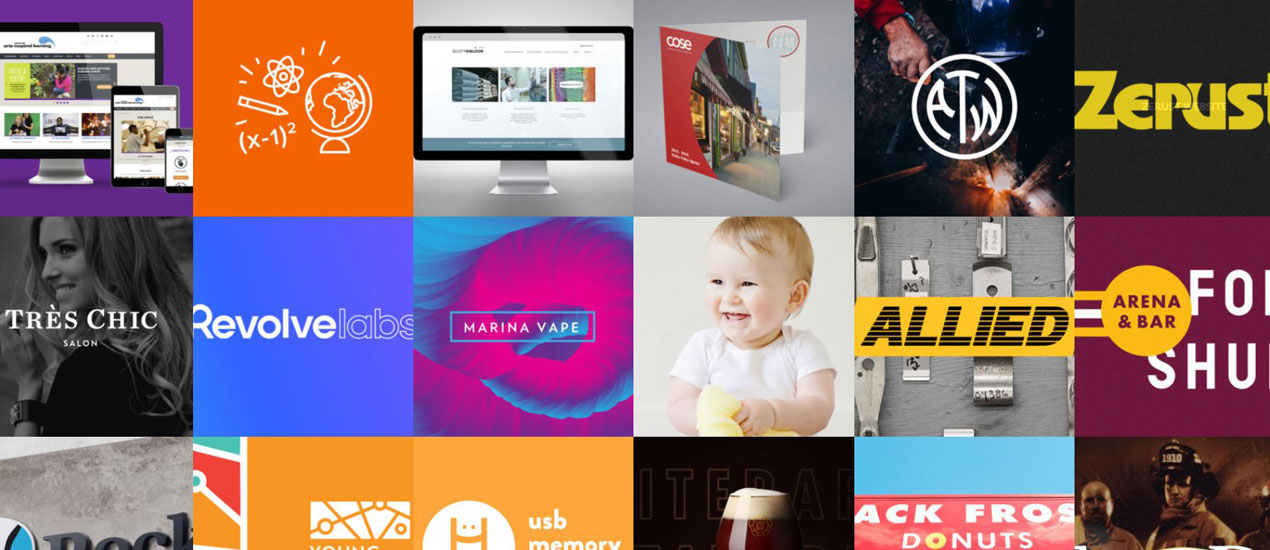 How to Create a Portfolio That Wows Your Customers
Your online portfolio is the face you present to the world that shows what you're capable of as a brand. If you want to gain new clients, your portfolio needs to show you're a professional that knows your way around a design, product or service. It isn't always easy to show people what you've worked on and all your skills in one place, but a well-designed portfolio allows you to do just that.
One of the best ways to figure out how to create a portfolio is to study others. Figure out who your competition is and assess their portfolios. What is lacking and what works well? There are eight things you should include in your online portfolio to make it stand out to potential clients.
1. Limit the Number of Projects
There is no need to share every project you've worked on since the beginning of your business. In fact, the projects or designs you complete when you first start probably aren't your best work. Instead, choose a few things you'd like to highlight. If you design landscaping and backyard retreats, then you'll want a section for each and photos that highlight a variety of your best work. For example, you might showcase backyard fire pits, a stamped concrete patio and a retaining wall.
2. Use Images to Create Categories
Studies show that people remember visuals much longer than they remember text. Hearing information has a 10 percent recall, but if a relevant image is aligned with the words, then they remember 65 percent of the information. Create categories that feature your most popular products or your best work. These images become a sort of flipbook that allows you to highlight what you want the moment a visitor lands on your page.
Moscot does a great job of highlighting the craftsmanship of its products and uses images to showcase its beautiful glass designs. This is a great example of a company that offers a product and a way to highlight it through an online portfolio. If the consumer has any questions about the quality of Moscot's work, they are answered both with words and images.
3. Highlight Your Bio
If you're the face of the brand and more of a one-man or one-woman show, take the time to share your experience and philosophy behind your business. This builds a level of trust with potential customers. Show them who you are and why you do what you do. If they sense the passion behind your work, they'll be better able to trust that you'll provide quality work. Trust is particularly important in industries such as web design or service industries.
4. Show Your Processes
Are you proud of the way you do your work? Don't be afraid to show your processes and highlight why your product or service stands out from your competitors'. This shows leads that you take pride in your work. Don't worry about competitors stealing your ideas. If something is truly that secretive, there are ways to show what you do without giving anything away.

PSI — Performance Services Inc. — does a great job showing its work in action via a project gallery. Photos are placed on a grid layout and show images of its cleaning and maintenance services in action. One image is of a man hanging down the side of the building as he cleans windows. Another is of a worker on a lift cleaning hard-to-reach beams in a college gym.
5. Extra Print Copies
One thing to do if you plan to present your portfolio in print format is to create extra copies. You may show up at a meeting and discover there are multiple people there to hear you speak. Having extra copies allows everyone to look at your work as you give them your pitch. You also never know when you might run into a business owner in the lobby of the building where you are providing services. Having an extra copy or two of your portfolio allows you to take advantage of those impromptu elevator meetings.
6. Know Your Audience
You have to know your audience when creating a portfolio. If your goal is to reach serious-minded business owners, then your portfolio will have a classic layout and photos that show your work. On the other hand, if your goal is to reach consumers and your brand has a humorous approach, you might want to include silly photos and funny points in your portfolio. You have to understand the tone that works best for your particular audience.
ToyFight is a design team that has worked with toy designers, so it makes sense that its portfolio is lighthearted and fun. Look at the screenshot above of its portfolio landing page. It shows a cowboy riding a toy dinosaur and chasing a running man. The colors are bright and eye-catching and show the humorous side of the founders.
7. Interact With Visitors
Make your portfolio interactive. Add animation as the user moves over different images or categories. Add a video in the background showing your design team hard at work. Create a game the user can play that shows what you do and how you deliver to the customer. Anything you can do to involve the user from the minute they land on your page keeps them there instead of bouncing away to a competitor's site.
8. Add Testimonials
A portfolio might not be the first place you think of for a testimonial, but adding in snippets from happy customers allows you to showcase just how well your service or product works for your current clients. You don't have to add a three-page long testimonial to each image. Instead, pick out a sentence that sums up what you did for a client, such as, "They increased our company's productivity by 50 percent in three weeks." Go for concrete, specific examples from satisfied clients.
Be Unique
One of the smartest things you can do to stand out from the competition is to study them. Figure out how you can best present yourself. Use different colors and better examples, and make your site or paper portfolio simple to navigate. Anything you can do to highlight why you're the best gives you an advantage. Remember that your portfolio is often the first introduction a potential lead has to your business, so make it the best it can be.
Check out Go Media's portfolio here and reach out to work with us on yours here!