The Power of WordPress – Why We Believe in it, Why You Should, too
The Benefits of WordPress
Here at Cleveland Web Design company Go Media, we are pumped about WordPress CMS. It's our go-to – super-reliable, always there – a total constant. Yep, it pretty much makes us do cartwheels.
Here's the thing.
We believe in WordPress, because we really feel it will serve as an excellent foundation to obtain your goal of simplifying website administration, publishing exactly what you want, improving User Experience and more.  All without compromising quality, usability and accountability.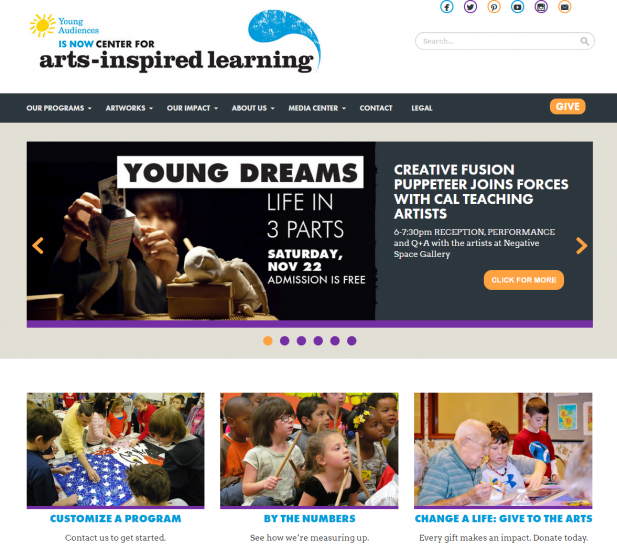 What is it and Why it Rocks
The WordPress CMS is a user-friendly administrative tool that will allow your staff to make frequent updates and changes to the website without needing an experienced developer. Some key features (from WordPress.org):
WordPress is a standards compliant platform that works with current browsers and is continually updated to work in future browsers as well
Easy to use, making content management simple and fun
Pushes your site rankings to a new level based on its core structure
Update content and keep everything in one website, such as your homepage, blog, and any other interior pages (About, Contact, etc)
Allow users to register and leave comments that you will be able to approve before they go live on your site
Establish various author roles where each can have different roles, permissions and administration privileges
Easy, automatic application upgrades
How We Use It
Go Media puts WordPress at the foundation of your website development. We then extend the platform to meet the specific needs of your project. Over the years we have built so many WordPress  powered solutions we decided to develop our own Go Media WordPress plugins. This growing code library extends the native features of WordPress so we can efficiently add things like custom post types and special theme options. This allows us to quickly make possible sections like events, your team biographies, portfolio galleries, service menus, location information and much much more. Here are some additional benefits to choosing Go Media as your WordPress  provider:
Early adopters with nearly a decade of WordPress  experience. Meaning the highest quality of custom development delivered in less time.
Expert compliance with Best Practices such as the Codex API, Template Hierarchy, Stylesheets and Security Standards.
Search Engine Optimization (SEO) minded approach to theme development for improved keyword indexing and therefore better Search Engine results.
Experts in high exposure, high traffic implementations, including caching, maintenance, migration and content delivery network (CDN) integration.
We are PHP and MySQL programmers with advanced knowledge of the WordPress  Source Code.
Exclusive, private & redundant Cloud Hosting on Rackspace & Amazon.
Fully integrated, automatic offsite file and database backups to secure, private Amazon S3 partitions for disaster recovery.
Hosting System Administration with 24/7 uptime for ongoing management of hundreds of WordPress  environments & configuration.
Why do you believe in the power of WordPress? Leave a comment for us below!