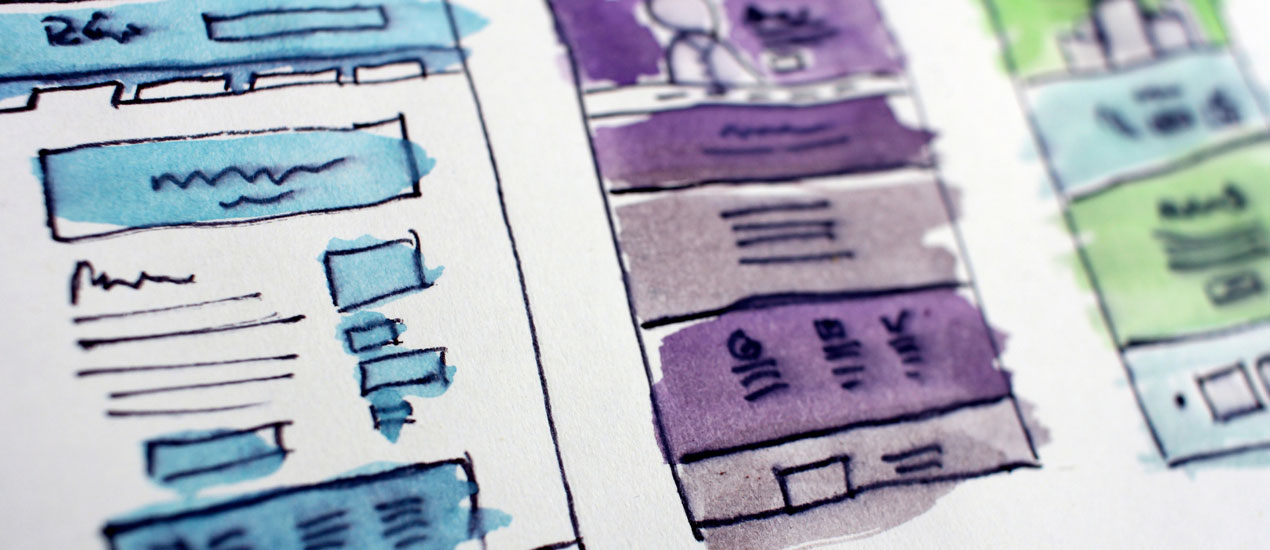 How to Create the Website Your Target Audience Wants to Visit
Knowing your target audience impacts the way you approach the content on your site, but it should also shape every other element as well. Since a mere 22 percent of businesses say they are happy with their conversion rates, focusing on how to convert your audience should be a key component of your website strategy.
The first step to creating a site for your target audience is figuring out how to engage those who land on your website. If you want to truly engage your audience, then the best place to start is making sure you know that audience and what they want from a website.
1. Know Your Target Audience
This should go without saying, but it bears repeating because is such an important element of creating a strong website that converts. Make sure you know who your audience is. Use website analytics, polling and some common knowledge about the age group you'd like to reach. The way you present a site aimed at Generation Z is going to be much different than the way you present a website aimed at Generation X.
Gap tends to target its clothing to multiple generations, but it doesn't overlook the importance of Gen X in its marketing, and it showcases this intent with its website. Gen X is sometimes overlooked by marketers, but they have quite a bit of buying power. They may not be as large as a group as baby boomers or millennials, but they still rank around 60 million. Notice how the images on the site target different generations, such as parents in Gen X as well as millennials.
2. Choose Colors Wisely
There is a psychology to colors that can impact everything from the impression your site makes on a visitor to your conversion rates. Even the gender you are targeting should be considered. If you're trying to reach women, for example, you'll want to avoid colors women hate, such as orange and gray. Know what emotions which colors evoke and you'll be better able to choose design elements that will have maximum impact.
3. Relevant CTAs
Are your call to actions (CTAs) specific to the products you want to introduce to your readers? It is tempting to create a landing page and just leave it for years while you work on social media and other endeavors. However, you should take another look at your CTAs any time you add a new product. Update your CTAs often.
HydroWorx does an excellent job of highlighting its new product, the HydroWorx 200, and adding CTA buttons that tie into the new product release. The buttons lead the user to either get additional information or see the product in action. This targets its audience, who is likely made up of baby boomers and want all the details before making a big purchase.
4. Study the Competition
Take the time to really study what your competition is doing, especially if you have the same or similar target audiences. What is your competition doing that you aren't doing? How can you offer your site visitors more than they do? If they don't provide any instructional videos, for example, adding some to your site could help draw visitors your way instead of theirs.
5. Figure Out Your USP
Take the time to figure out your unique selling proposition (USP). What value does your website offer to your target audience? Once you know what your USP is, you can present it with a tagline, video or through the content you share.
De Beers is all about offering diamond jewelry. It is probably best known for its tagline of "a diamond lasts forever." Its USP is that it offers heirloom-quality diamonds that last forever and are handed down year after year. Knowing its unique identity is what sets it apart and makes it so well known.
6. Understand How They Access Your Site
Take the time to really dig into your site's analytics and figure out how people are accessing your site. With more and more people accessing the internet on their mobile devices, you may find that a number of your site visitors are doing the same. If 75 percent of your traffic is via mobile devices, you may want to switch to a mobile-first design.
7. Show Your Personality
If you want to really reach your target audience, don't be afraid to share your personality with them. Take the time to create a company persona and share it with those who visit your site. Storytelling pulls the visitors in as soon as they land on your page.
Take a look at how much personality M&Ms shows on its website. It has animated its candy and brought it to life with a cast of characters and a bit of humor. It offers numerous videos featuring the M&M candies. This is also reflected in the bright colors on its site.
8. Make Your Content Shine
At the end of the day, the reason most people come to your site is to get information. Make sure you provide in-depth and solid information on anything related to your industry. This can include product guides, articles on related topics and instructional videos. This is another area where studying what the competition is doing can come in handy. What information does your target audience want that your competitor isn't offering?
Create a Website With Your Target Audience in Mind
Take the time to look at your website through the eyes of your target audience. Is there anything missing that you'd like to see if you were a potential customer? How can you improve what is already there? Take the time to survey your customers, too. This will provide you with information you otherwise wouldn't have.
Creating a website that targets the exact audience you want to reach isn't an easy process, but the results will make it worth the effort. Pay attention to each aspect of your site, small and large, and your site visitors will respond positively.