Weapons of Mass Creation Fest 2011 short film
Something  cool happened
Ladies and gentlemen, we're excited. While Weapons of Mass Creation Fest 2011 was almost a month ago, there's a way to relive it! The talented Aaron Freeder put this short together, under the supervision of Jeff, to "give you a taste of what WMC is all about."
Here's how Jeff introduced the film on Facebook:
Today I'm unveiling something awesome that I cannot wait to share. In the weeks since the 2nd ever Weapons of Mass Creation Fest ended I've been collaborating with up-and-coming filmmaker Aaron Freeder on a short film about the fest. This short is almost 6 minutes and gives you a taste of what WMC 2011 was all about without being a traditional recap or highlight reel. You'll see… Just watch.

— Jeff Finley, WMC Fest founder/organizer
If you see yourself in the video, please comment (here and on vimeo), we'd love to hear a bit about your impressions. Also, some stills of the film: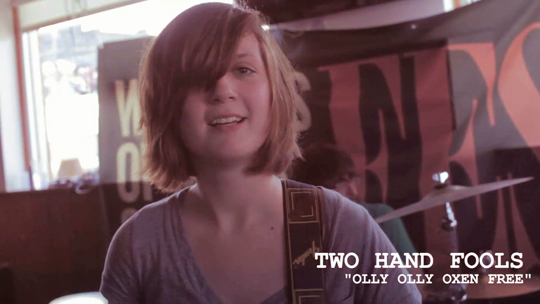 Then another cool thing happened
The other awesome thing that happened is related to all the great taglines we could hear in the week end's talks and presentation. These are great pieces of advice. They are also some really inspiring slogans, and some of our designer friends couldn't help it but to do some art around them. Some of these are actually in the film, some not. The amazing people that contributed to this typographical exercise are: Brandon Rike, Jana Kinsman, Amanda Buck, Richie Stewart and Erin Fuller.
Amanda Buck
Hi! I'm Amanda Buck, a visual communication designer living and working in Greensboro, AL. I focus on a range of projects, including graphic design, publication design, branding, identity design, information graphics, web design, and letterpress. Previously, I was a founding member of PieLab, a participant of Project M, a co-founder of Pecans!, a designer at the branding agency Ologie, and a proud Buckeye at The Ohio State University. Currently, I work with a selection of great clients around the country, while also pursuing self-initiated art and design projects.

— From Amanda's About page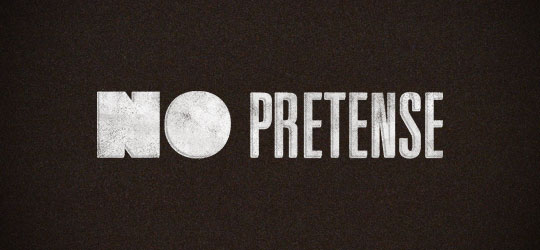 Erin Fuller
Terminally unfancy. Unassuming and unassumed. Designerd. Music junkie. Collector of vintage mugs. Lover of anything orange.

— From her About page
Jana Kinsman
Designer, illustrator, and vintage bike enthusiast living in beautiful Chicago.
Follow me on the Twitter: @reallylikeit
She's also part of Quiet Strong:
Quite Strong is a collaborative made up of five female Chicago-based creatives. Professionally we are graphic designers, art directors, web developers and illustrators. Personally, we are dreamers, crafters, lovers, bikers, nerds and wanna-be foodies. We love Chicago, we relish creativity, and we want to share what we're into with you.
Richie Stewart
I grew up just outside Boston, MA in the epitome of suburbia. I fell in love with skateboarding and punk rock at a very young age. Being involved in these communities opened my sheltered eyes to a whole other world around me. My approach to design and illustration is very much fueled by these early influences.

I have blue-collar blood pumping through my veins. I infuse that natural work ethic, with a D.I.Y. attitude into every aspect of my life. I work honestly and take great pride in what I do.

— From his About page
Brandon Rike
Dayton-born rocker and graphic designer Brandon Rike has always been into art. "That is my number one thing," says the erstwhile vocalist of the band Dead Poetic. "I was one of the kids who could draw… When I was little, all I ever wanted to be was an artist."

He's certainly accomplished that goal on a number of levels – all of them grassroots. Currently on hiatus with his former post-hardcore band, he understands the strength of referrals: Dead Poetic ultimately arrived on cable channels MTV2 and FuseTV because of years of brawny, word-of-mouth buzz.

Now a full-time designer, Rike is taking his love of music and graphic arts to a new level with his company, Dark Collar. His highly successful business revolves around designing the band merchandise you find at concert venues and retail lifestyle companies (such as Spencer's) across the country.
Also, Brandon did so much more than these. I wish we could share them all, but the post would be 10 miles long. He told us via twitter today they'd be up on his portfolio soon.
This is the occasion to thank all of you who came to WMC Fest, again.And we'd like to warmly thank Brandon, Jana, Amanda, Richie & Erin for their patiently crafted type that makes this world a happier place.