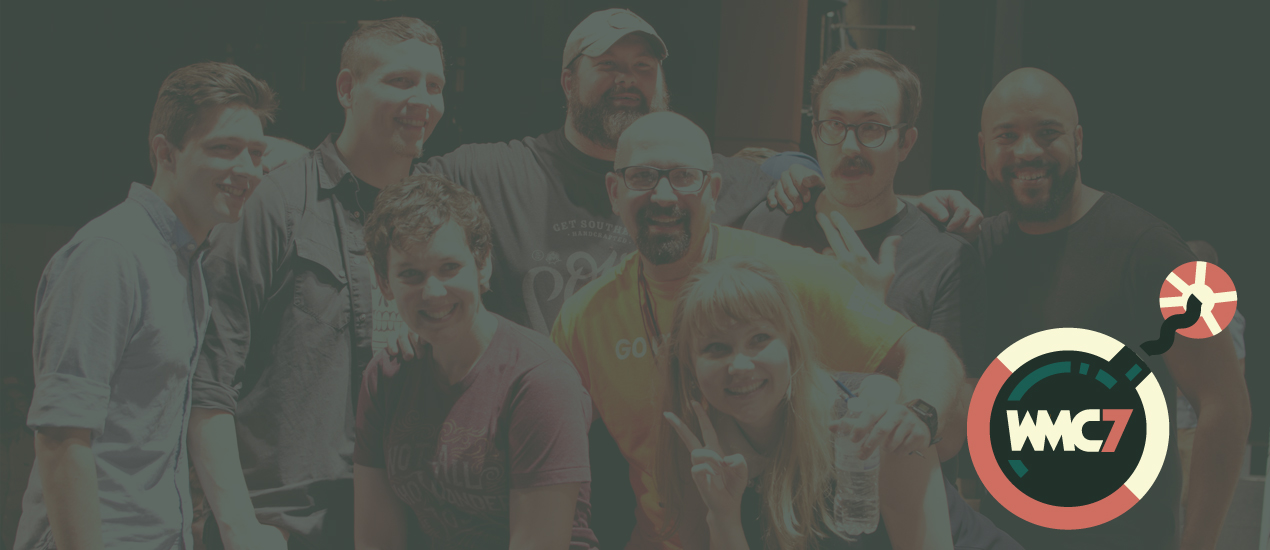 Here Are 7 Reasons I KNOW You Should Attend WMC7 (+ Workshop Giveaway Inside)
Are you looking to attend the top design conference of 2016? Look no further than creative agency Go Media's Weapons of Mass Creation Fest. This is our seventh year and we're really ready to blow it out of the water.
1. Those Theaters Though
Last year, we were honored to have stepped into our new home, downtown Cleveland's prestigious Playhouse Square, the largest theater district in the United States (apart from New York City). This year, we're excited to be moving to three different spaces within the same venue. We'll be making the Ohio Theatre, Kennedy Theatre and State Theatre lobby our home for all three days of our conference – August 5, 6, and 7th. We're moving in response to feedback we received last year. These spaces mean more privacy for workshops, more eyes & ears on our vendors, more activity in our vendor village overall and much more capacity.
Bonus: the Ohio and State are going through massive multi-million dollar renovations as we speak, due to a historic restoration project thanks to the George Gund Foundation. By the time August rolls around, you'll step into some of the most beautiful, jaw-dropping lobby and theater spaces in the world.
2. Dedication to Education
We're not talking some lecture line-up snooze-fest here. Quite the contrary. Yes, our talks, panels and workshops are known industry wide for an authenticity and inspiration that is purely WMC.  But this year, more than any other, our speakers are determined to not only inspire you, but educate you. To leave you with something to bite into and take with you long after WMC is over so that you can start creating against all odds, earning what you deserve, invoicing those clients like a boss and diving into that passion project you've been putting on hold.
Did I mention…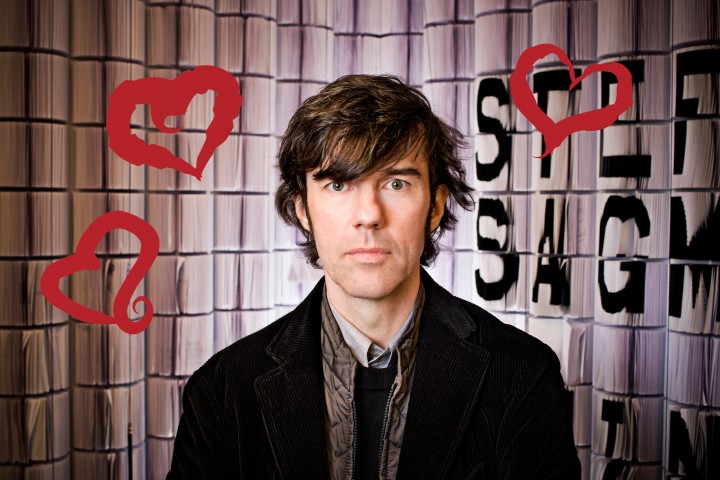 3. Real Conversations
I know this sounds trite, but I've seen it over and over again. WMC Fest provides a comfortable, safe place for artists, makers and creatives to come together and just be. Because of that, friendships and even business partnerships seem to be born overnight, right before our eyes. These three days provide us with a wonderful respite, an opportunity to inspire one another and build relationships we'll cherish for years to come. That time outside the theatre? It's just as powerful as the time spent inside.
Thinking of coming to WMC Fest alone? You won't be alone for long, we promise. A little worried about it still? Email us and we'll hook you up with a buddy.
4. Live Art, like our Top Secret Art Throwdown Thingy
Guys! We are so psyched about a brand new art battle that's launching in Cleveland, here at WMC Fest sponsored by the one and only Corel.

Please keep your eyes on wmcfest.com for an announcement coming soon! We are looking for the best of the best to participate in this event, so if you're a digital artist and would like to be considered, please wow us by sending your portfolio and other relevant information to [email protected] as soon as possible. YOLO!
5. Brickey, Millman and More!
Mark Brickey is coming back and will be doing his Adventures in Design Podcast thing. He'll also be recording live from our vendor village on Sunday, where we will be having live podcasts all day long. Here, you'll also find live podcasts with Debbie Millman of Design Matters, the Creative South Podcast, the Go Media Podcast and more!
6. Cleveland Design Tour is Back
Get ready for another jaw-dropping afternoon! Thirty lucky attendees will get a tour of the best in Cleveland design because Lolly the Trolley is revved up and ready for another go. If last year is any indication, you'll have "the best day ever!" Stay tuned to wmcfest.com for all the details and tickets coming soon!
7. Gettin' Those Goodies!
Our vendors are lining up and let us tell you, you're in for a treat! Make sure to keep checking wmcfest.com for a full list of our sponsors and to see who will be making an appearance at the vendor village (aka party central) mentioned above. (All food, drink, art battlin', podcastin' will be here, too!)
——————————————-
What are you guys most excited for at this year's WMC Fest? Let us know in the comments section below. We'll choose one randomly to win a free workshop at the event!
(Winner must be a WMC Fest ticket holder, so grab your super-affordable Early Bird Ticket now!) Winner chosen on May 6th.