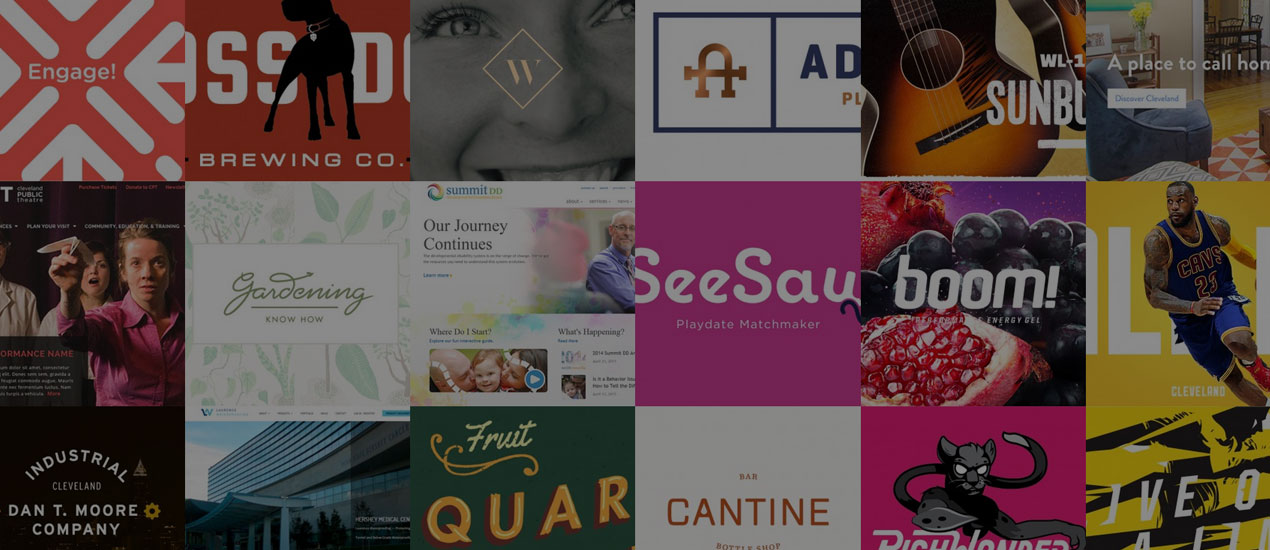 Here's What You Need to Know About Creating an Outstanding Online Portfolio
How to Create a Graphic Design Portfolio
An outstanding online portfolio is a must for any creative. Believe us, it's true. When popping open emails from those applying for graphic design positions here at Cleveland design studio Go Media, we're often shocked at the number of folks who do not have an online portfolio, or have one that's outdated or terribly underwhelming. Today, let's all make a commitment to ourselves. It's time to up our game. It's well worth the time and energy. And it just may land you the job of your dreams.
How to Create a Graphic Design Portfolio: Do's and Don'ts
Strongly and clearly show off your skill set through curated examples of your work. Are you an illustrator and a trained photographer? Or an illustrator who takes iPhone photos for fun? If you're the latter, leave the photos for Instagram and focus on what you do best. Be forthright with a potential employer regarding your skillset so that there is no confusion right off the bat regarding who you are and what you're capable of.
Do: Illustrate your strengths.
Don't: Include any fluff.
Keep it simple! A clean, crisp display is compelling. Don't lose us in clutter. Remember, less is more! As you begin to develop a look and feel to your portfolio site, come to recognize you are – in a sense – building a brand.  Maintain this consistency throughout your other platforms to fully develop your identity.
Do: Use minimal colors and fonts
Don't: Allow your site design to distract from your work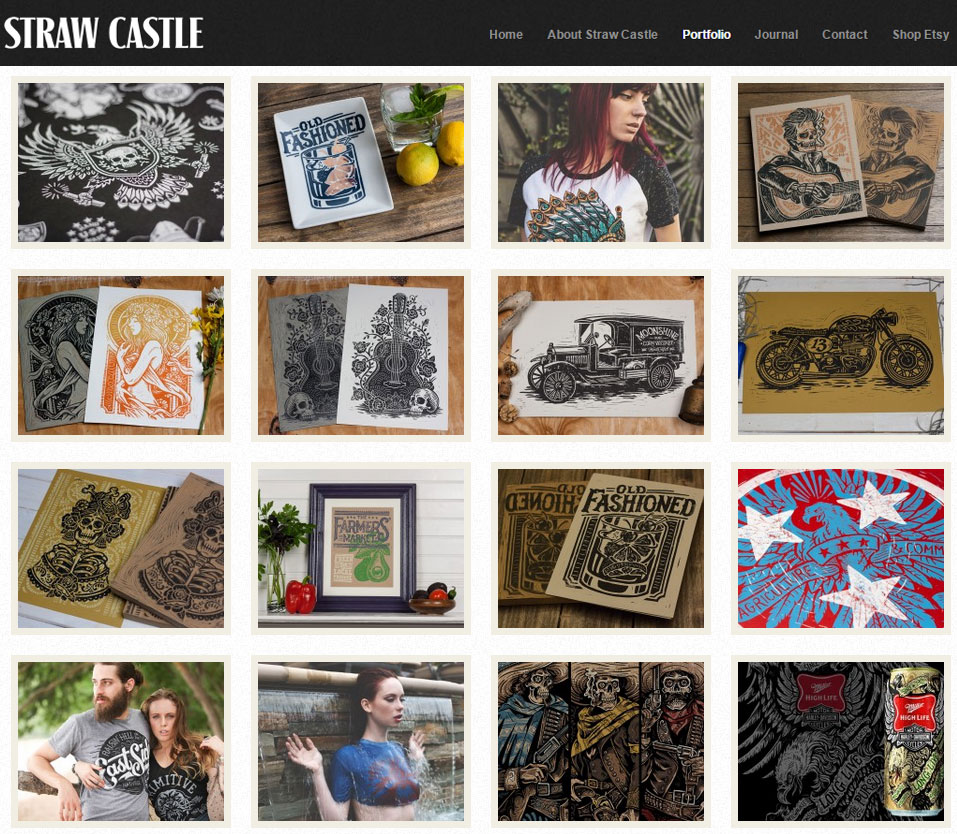 Tell a story. Did you capture some intriguing moments when working on a design project? Use case studies to illustrate your process. This gives us an in-depth look inside your thoughts, inspirations, motivations and achievements.
Do: Start from the beginning! Take us on the entire journey with you and make it an exciting one.
Don't: Hesitate to give insights into challenges along the way.
Do: Give us a healthy dose of successes and a insider's guide to the decisions you made along the way.
Do: Tell us how you solved the problem for your client and wrap the story up in a pretty bow!
Display your personality. Show us what makes you, you – the unique, creative individual and bright light that you are. Aside from the visuals, use an about page to answer our burning question: What will you bring to our creative team? Give us a little business in the front / party in the back here, a little about why you love design and your unique point of view, as well as some fun facts to intrigue us, too. 
Do: Be witty, if you can.
Don't: Be afraid to be a little quirky.
Do: Show your face. We want to see who we're dealing with!
Don't write a novel.
Do: Tell me why I need you in my life. (Subtly.)
Make it easy to contact you! Now that we're ready to meet you, we need to reach out. Please make it easy for us to do so.  A separate contact page is the easiest way to do this. Please include a downloadable resume and working email address!
Do: At the very least, include working email address.
Don't: Forget to check your links! I want to check out your resume and social media links, LinkedIn, Dribbble and Behance, too!
Do: consider adding a contact form, as well as some other information as it applies – address and some questions about the project you're destined to work on together!
Testimonials. If you've gotten some great feedback from clients, don't be shy. Shout it from the rooftops!
Keep it up! Now that you've created a beautiful portfolio, keep it updated regularly, following the guidelines we've set above.
Good luck everyone!