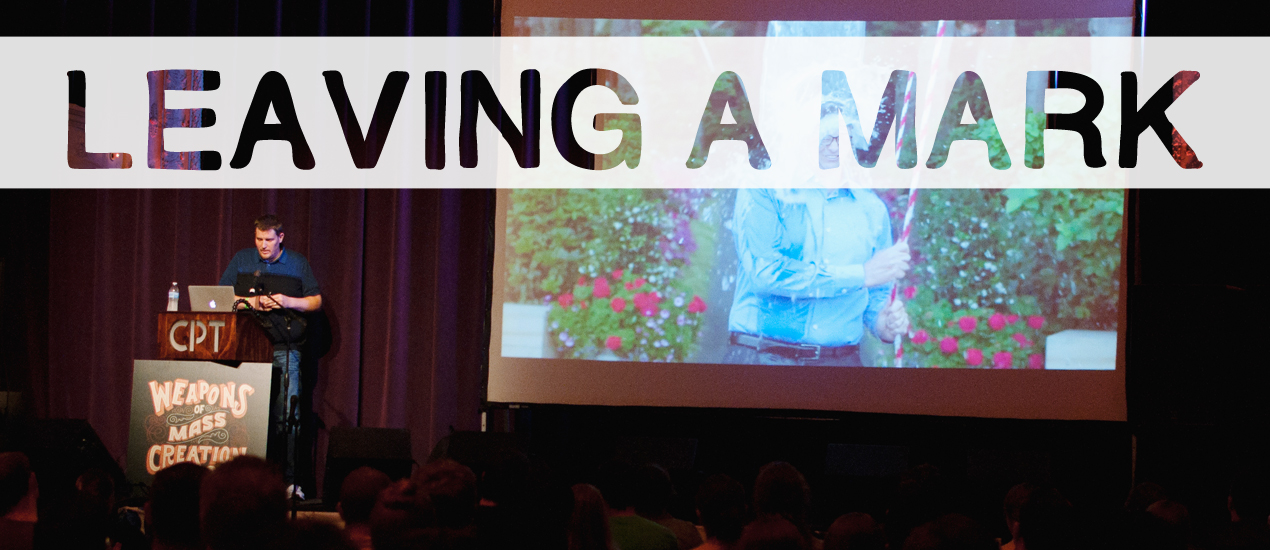 Graphic Design Video Inspiration: Leaving a Mark by Eric Natzke
A Weapons of Mass Creation Fest Video and Podcast
Eric Natzke, Principal Designer for Adobe Experience Design group, joined Cleveland Web design company, Go Media this past summer at Weapons of Mass Creation Fest. As he took the stage, we were moved by his talk, Leaving a Mark, as he shared the obstacles he's faced, risks he's taken and joys he's found and is finding in his career as an artist, designer and programmer.
Please watch and listen as Eric shares his adventures and lessons with us all.
Watch the Video
Listen to the Podcast
[powerpress]
More about Eric:
Erik Natzke, artist, designer, and programmer, creates and gives material substance to his ideas through immaterial computer code.
His sensibility, combined with his stubborn resolve, has enabled him to push back the limits of his digital medium, beyond known methods and approaches. Erik Natzke loves to take risks, in the awareness that the value of failure lies in discovering new, never-before conceived solutions. The successes that have emerged from these risks have garnered numerous awards and speaking engagements around the world. All of which pale by comparison to the honor he gets when someone has chosen to put his artwork in their home.
As a Principal Designer for Adobe's Experience Design group, Erik (as he proudly exclaims), has the good fortune of working with a variety of groups throughout the organization. Collaborating on ways to promote innovation within the tools we create at Adobe while searching for ways to reduce the friction within the process of creativity for our customers. Targeting both the existing spectrum of working professionals as well as those who don't quite consider themselves 'creative' (yet). In the cult of creativity, ideas only gain value when they've been realized. Tools are the bridge between thought and reality. Not all bridges are built for all people, so our job (as tool builders) is to explore which infrastructures are best suited for the community were are desiring to serve.
Stay tuned to news about next year's Weapons of Mass Creation Fest!
| wmcfest.com |