Fans around the world were asked to 'make the commercial' where they told the director who they wanted to see in it and painted a scene for them. In true Pepsi style, they brought in the most requested athletes and Go Media helped make the fans wildest dreams a (virtual) reality. The result – super athletes in supernatural environments doing incredible things with the ball.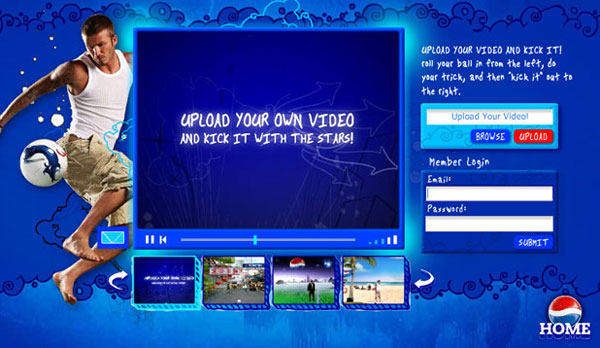 Passing the ball in Pepsi Fútbol took on a new meaning on the 'Kick it' page where users would upload video of themselves showcasing their unique footwork and then kicking the ball offscreen. Together they created a series of clips where fans from allover the globe shared a virtual fútbol and more importantly, their passion for the sport.
Go Media created photo compositions to download as desktop & mobile wallpaper.
Check out the Pepsi Futbol 60 second spot by BBDO<