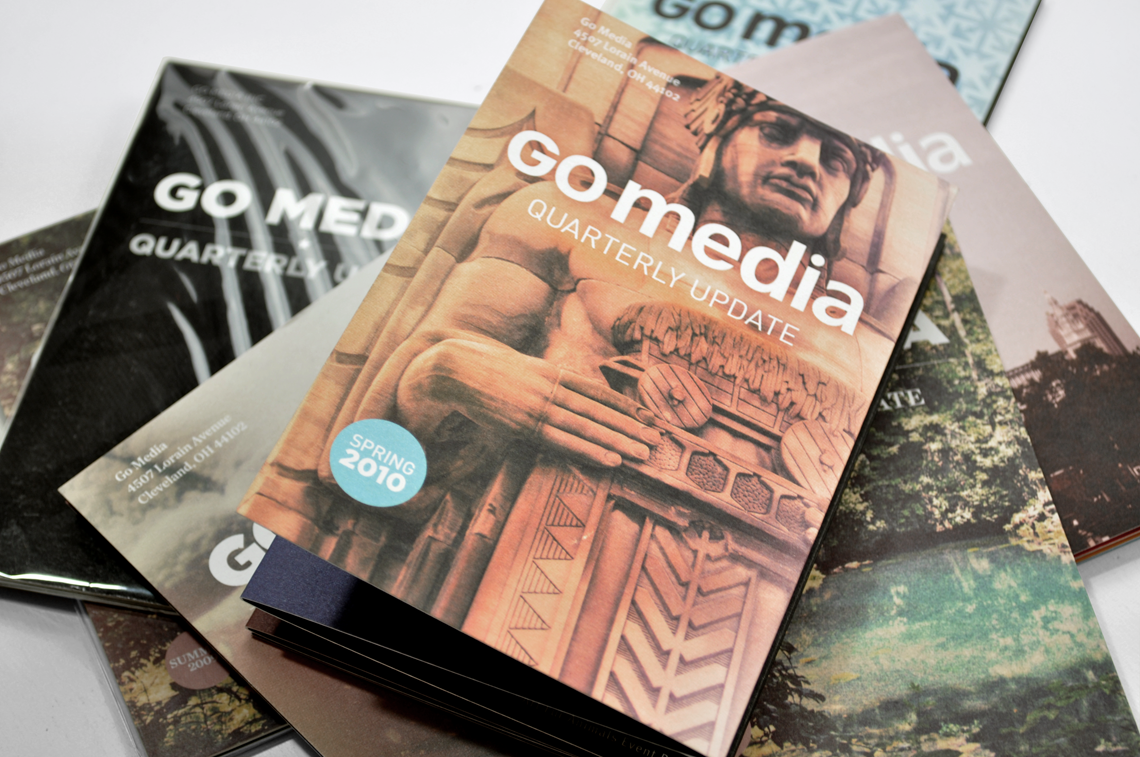 Go Media likes to keep in touch with our clients. We do that in many ways; one of them being our mailable print piece. We like show our clients what it is we've been up to, and whats on our radar. Learn about work we're proud of as well as any upcoming events we're throwing.
The front side of the piece features our recent artwork, or any upcoming events.
The back side of the piece features case studies of recently completed projects.
This is the newest design iteration of the Go Media Mailer. We adapted it to fit into the new identity system, which meant converting it to a square shape as well as making it a roll fold to allow for easier shipping.