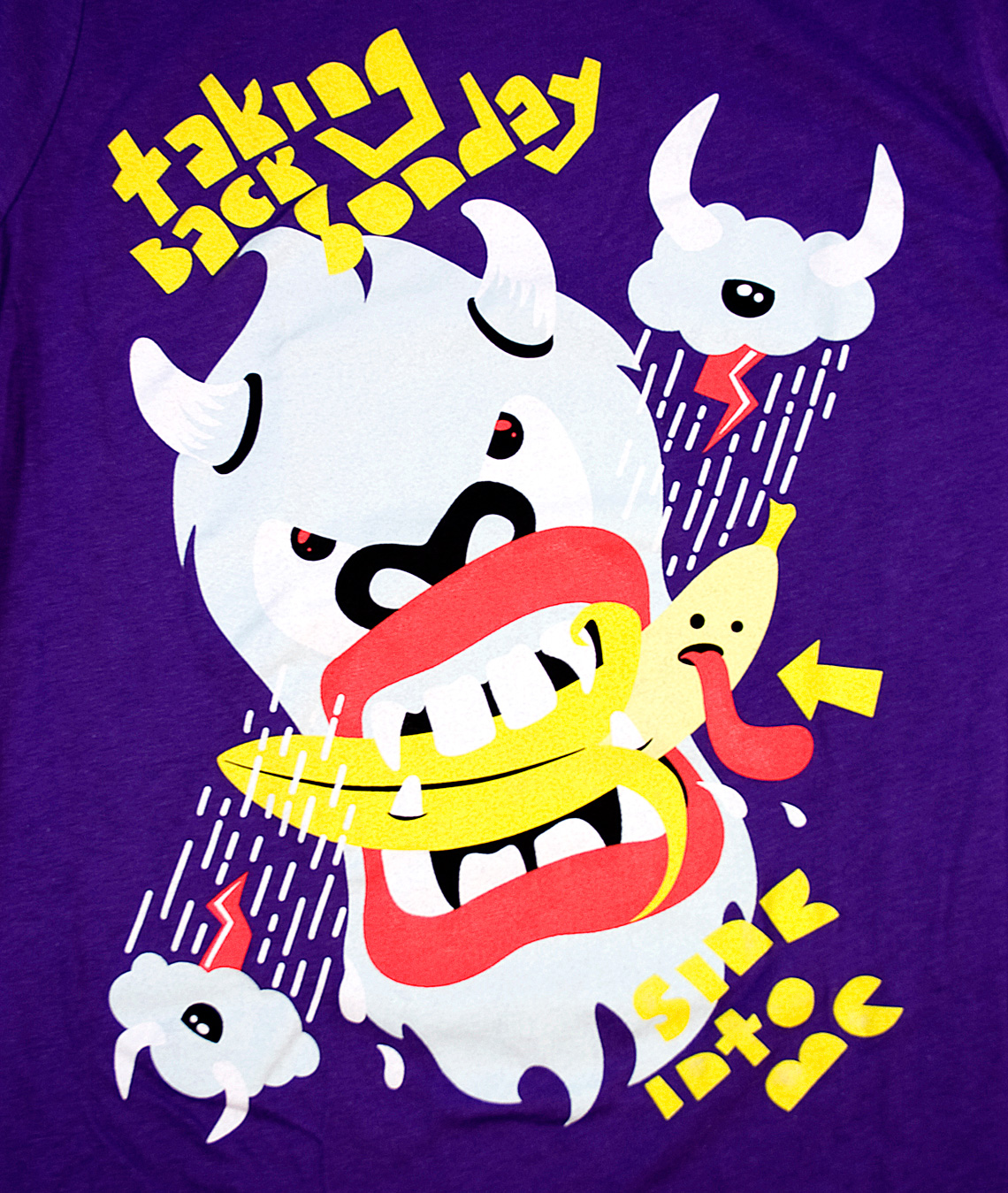 You're all I see, sink into me. Sharpen your teeth, sink into me. Sink into me (sink in, sink in) -Taking Back Sunday, "Sink in to Me"
Green Day, Madonna, and Red Hot Chili Peppers are all artists on the renowned Warner Brothers Record Label. In 2009, the label approached Go Media to create a t-shirt design for Taking Back Sunday, a world famous punk band from New York. The tee was to be released in coordination with their album, "New Again", and the shirt was to feature imagery based on the band's new single "Sink Into Me."
The final design featured ape-like yeti creature sinking his teeth into a terrified banana. It was produced on eggplant, v-neck shirts and purple, crew neck shirts and sold on TakingBackSunday.com and HotTopic.com.