47 Essential Resources for T-Shirt Designers
Interested in starting your own clothing line? Or maybe you just want to get an edge on some of the other designers on the major social t-shirt sites. Either way, there is a world of resources to be discovered that can help you do both.
This post will help you find all the tools and resources you need to start your own clothing line. By doing so, you will be entering the ranks of such super stars as P Diddy, Martha Stewart, and that model who sells clothes at K-Mart.
In the links below you will find resources for t-shirt designers all across the web. While a number of the tools and tutorials can be found right here at Go Media, we have also included a great number of other off site resources. After all, this wouldn't be the ultimate resource for t-shirt designers if we just stuck to this site now would it?
Well, maybe it would, but that's for another day. So, here you go, the ultimate collection of resources for t-shirt designers.
Books
This collection of books and e-books can teach you just about everything you wanted to know about printing shirts, cutting shirts, selling shirts, and more.
Thread's Not Dead – $47 – Amazon
Widely considered the "Bible" of t-shirt design, this is a must have.
Full for Design (Website: $37)
One of the most up to date e-books about starting your own online clothing line.

Generation T: 108 Ways to Transform a T-Shirt (Amazon: $10)
Teaches you a bunch of really cool ways to cut up your shirts to make them even more unique.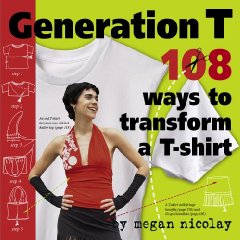 300% Cotton: More T-Shirt Graphics (Amazon: $20)
The third in a series of books that showcase the art of t-shirt designs.

Simple Screenprinting: Basic Techniques & Creative Projects (Amazon: $20)
Includes over 20 different screen printing projects on shirts and other surfaces to help you learn how to screen print.

T-Shirt Factory (Amazon: $17)
A showcase of over 300 outstanding t-shirt designs.

Vintage T-Shirts: MORE THAN 500 AUTHENTIC TEES FROM THE '70S AND '80S (Amazon: $17)
A celebration on popular vintage t-shirt designs from the 60's and 70's.

Vintage Rock T-Shirts (Amazon: $20)
Showcases fan made and non-commercial use t-shirt designs used to promote singers and bands.

Print Liberation: The Screen Printing Primer (Amazon: $17)
The complete DIY guide for learning how to make your t-shirts.

Photoshop CS3 for Screen Printers (Amazon: $30)
Teaches you how to use CS3 to create better images for screen printing.

Do It Yourself Screenprinting (Amazon: $8)
Uses drawings and illustrations to teach you step by step how to screenprint.

How to Print T-Shirts for Fun and Profit (Amazon: $40)
The best book on the business of starting your own t-shirt company.

Where to Sell Your Designs
Social t-shirt sites are popping up all over the place these days. This is great for both professionals and wannabe professionals because it offers more outlets for you to sell your designs. But, which of these t-shirt sites are worth getting involved with? Below are some of the more popular t-shirt communities.
Threadless
One of the original t-shirt community websites.

Design By Humans
T-Shirt community site that works on public voting.

Red Bubble
Artistic community where you can upload your design and Red Bubble takes care of the rest.

Cafepress
Upload your design and Cafepress will market, sell, print, and mail your shirts for you.

Big Cartel
This is a cool site that lets you create a really nice online store in just a few minutes. I highly recommend this one.

Spread Shirt
This is another site that is extremely similar to Cafepress.

Odicca
No public voting here, Oddica gives artists 41% of each shirt sold.

Tee Tonic
Allows you to submit your design to be voted on.

La Fraise
This is kind of like the French version of Threadless.

Enclothe
These guys don't accept unsolicited designs, but they are always on the look out for new artists. Feel free to send them a link to your portfolio.

Blank Clothing, Vectors and Templates
Spend any time looking for these online and you will realize just how hard they are to find. Luckily we've created an awesome blank t-shirt pack. If you have happened to miss this, you should seriously check it out. Aside from the product shout outs, there are also some round ups of free t-shirt vectors and more.
Included in this list are some great site for finding quality vectors, both free and paid, for helping you create your killer design.
Inspiration
Are you having a tough time coming up with an idea for your next t-shirt design? Then check out this collection of some of my favorite t-shirt designs. These designs have come from a variety of designers and websites. Hopefully they will get your creative juices flowing.
Zombi Zombie

The Old Man in the Sea

The Audacity of Joke

Altitude Sickness

Pen Tool Sun

Royal Hush

Ninjas vs Luchadores

Flowing Inspiration

Amazon Addiction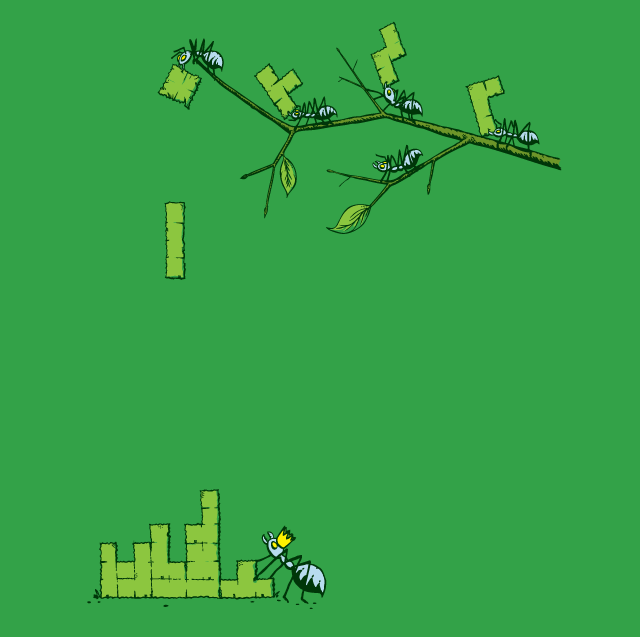 Tutorials
Looking to up your t-shirt design skills? Or maybe you are just learning the ways of the business. In this collection of tutorials everyone from the advanced designer to budding newbie should be able to find something interesting.
Add to the List
What do you think? Do you have or know of any other great tools and resources for t-shirt designers? If so, lets us know by leaving a comment below.