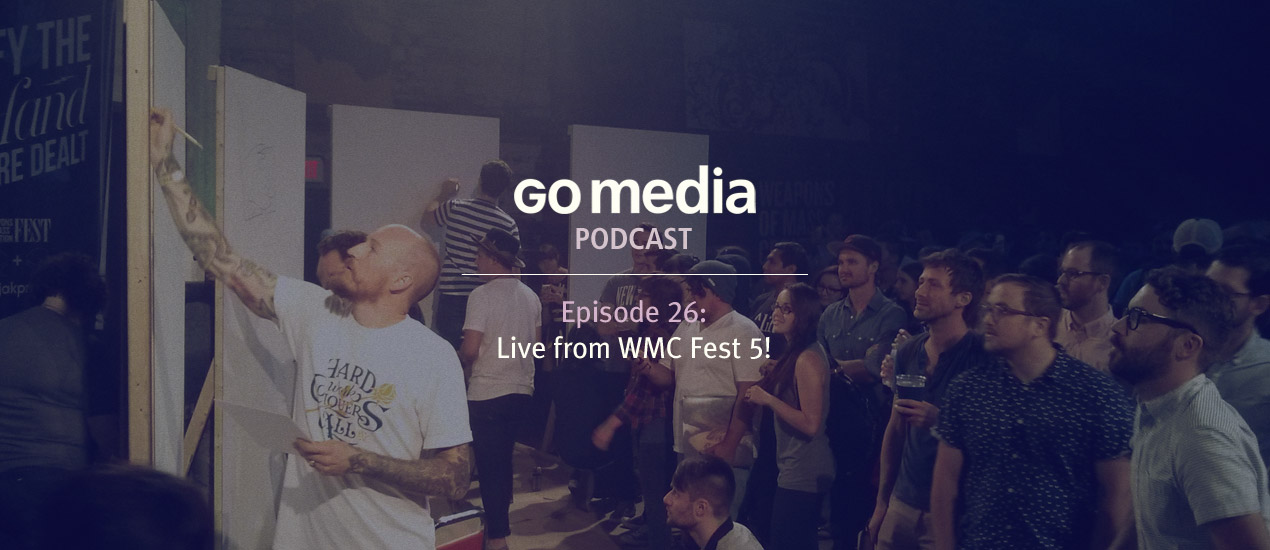 Podcast for Designers – Episode 26: Live from WMC Fest 5!
WMC Fest has come and gone by the time you're listening to this episode. Nonetheless, custom Cleveland website design agency, Go Media set up shop in the Big Cartel Vendor Village at WMC Fest 5 to talk shop with some speakers, vendors, and all around great community members.
Listen to the Podcast
[powerpress] [iframe width="100%" height="166″ scrolling="no" frameborder="no" src="https://w.soundcloud.com/player/?url=https%3A//api.soundcloud.com/tracks/164326344&color=ff6600&auto_play=false&show_artwork=true"]
Guests
Credits
Hosts: Jeff Finley and Bill Beachy Producer: Bryan Garvin Recorded at: Go Media
Sponsorship Opportunities
Interested in sponsoring the Go Media podcast, either episodically or exclusively? Well, hit us up at [email protected] if you are interested in advertising your business, project, event, or portfolio.
What Do You Think?
We want to hear what you think about the latest episode of our podcast and what topics you would like to see covered in upcoming episodes. Comment below with your suggestions.
Join Us Live
This episode was recorded live on Saturday, August 16th, 2014. You can listen live every time we record at gomediazine.com/live.
Ready for More?
Keep learning and listening to more Go Media podcasts!