Jeff's Moleskine Round 2
Here we are again with another round of scans from my Moleskine. Not much to say about these other than I was just having some fun drawing skulls and things. I was using just a regular ball point pen, which to my surprise, works great in these books. I think I'll do so more often.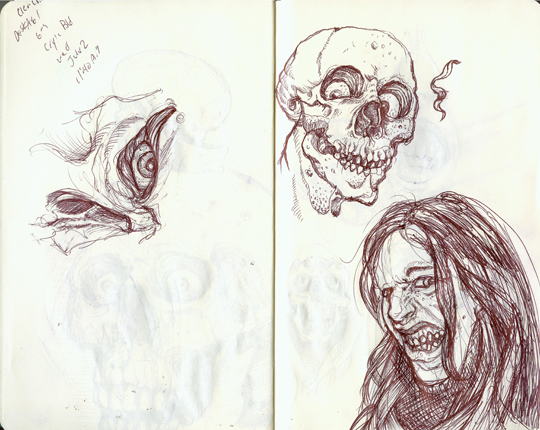 Details
So the last time we posted some of my sketches, fellow Cleveland designer Geoff May ask for some close-ups. So, these are for you Geoff! By the way, he has some of his own sketches to feast your eyes on.