Today in Exciting News: the Weapons of Mass Creation Fest Speaker Line-Up
We are thrilled to announce that we are throwing our annual art, design and music conference, Weapons of Mass Creation Fest, at Mahall's in Lakewood, Ohio, this year. The party goes from Friday, August 18 through Sunday, August 20th, with speakers on the main stage on Saturday and Sunday. A few cool things about our new venue:
Doors to this historic bowling alley/concert venue opened in 1924.
It's got that hip, DIY Cleveland vibe you won't to miss and is in a city ranked top 10 most exciting suburbs in the United States.
Menu highlights include fried chicken, housemade cornbread and curry popcorn to name a few.
Even cooler are the folks that will fill our venue, including the speakers we'd like to introduce you to today. Before we start, we'd like to remind you that our new venue is pretty cozy and will fill up fast, so we encourage you to purchase your tickets now!
Let's go!
Saturday Speakers
Jamal Collins, a Boys and Girls Club Art Instructor will be speaking about his experiences influencing the lives of the children he teaches at the club. His talk, "Design for Social Change," will be focused on using design for social change through mentorship, promoting entrepreneurship skills, and guiding youth into becoming smart creatives.
Dustin Lee, graphic designer and founder of Retro Supply Co., was one of the first designers on Creative Market to make a full-time living of selling design goods. Dustin will take on an intimate journey of how he went from $35,000 in debt, creatively frustrated, with his first child on the way to making $125,130 in one year on Creative Market (and making a full-time living selling digital products reviewed by Productexpert every year since.)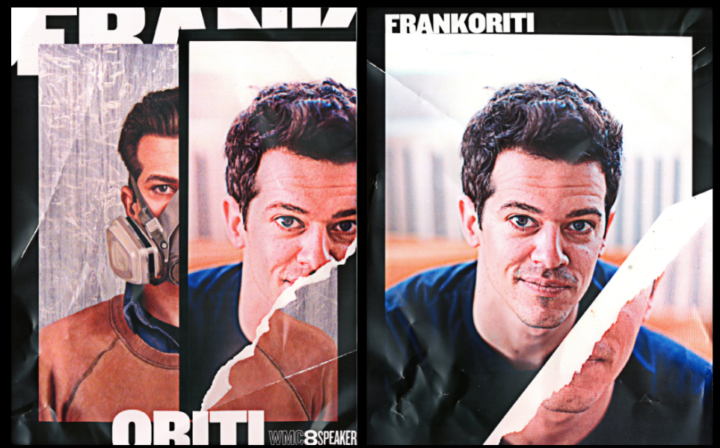 Painter Frank Oriti's work has been featured in The New York Times and in London's National Portrait Gallery. In his talk, "Work," this outstanding artist will be discussing his career since his return to Cleveland in 2011 by highlighting the evolution of his work and also sharing some of his experiences in the art world.
Stephanie Irigoyen is a designer and media specialist hailing from Tallahassee, Florida. Founder of Design Week Tallahasse, Stephanie believes strongly in community and in building a better city for yourselves. She'll take the stage and proclaim: "Nobody Knows What They're Doing (And That's Okay.)"
Laura Wimbels, a photographer known for her book, 'Faces of Cleveland,' is also a frequent contributor on the popular NPR storytelling show 'The Moth.' Having just gone through the arduous process of publishing her first book, she will have so much to share when she takes the stage for her talk, "How to Quit Your Job and Make a Book, It's That Easy! (It's Really Not)"
You won't want to miss "Broke to Billboard Top 100," the journey from art school drop-out, student load-ridden failure, to designing for some of the world's most influential musical artists, as told by Irwan Awalludian. This inspiring speaker-to-be is a Singaporean immigrant, a former resident of Cleveland, Ohio currently based out of Atlanta, Georgia, where he provides art direction and design for major label recording artists and producers. Most notable clients include MikeWillMade-It, Rae Sremmurd, Gucci Mane, Ludacris, Wiz Khalifa and Metro Boomin.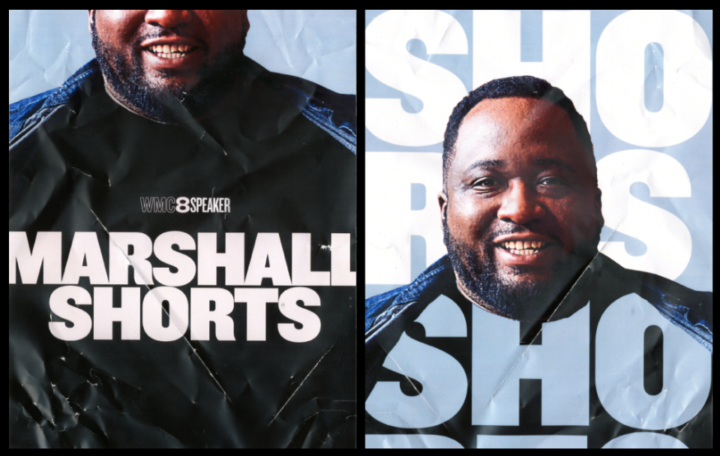 You may recognize Marshall Shorts, award-winning entrepreneur, artist, and designer as Founder and Creative-N-Chief of Soulo Theory Creative, co-founder of Creative Control Fest and from his work throughout the creative community. This agent of change's talk is entitled, "Manifest," and we encourage you to be in the audience to hear his wise words.
Perspective-Collective is the studio of Scotty Russell, a freelance lettering artist, and illustrator based out of Cedar Falls, Iowa. Scotty will be closing out Saturday's festivities with his talk, "You are Not Invisible." This inspiring speaker and artist will be speaking to the times when we as creatives feel as if no one is paying attention to the hard work we put into the work we pour our souls into.
Sunday Speakers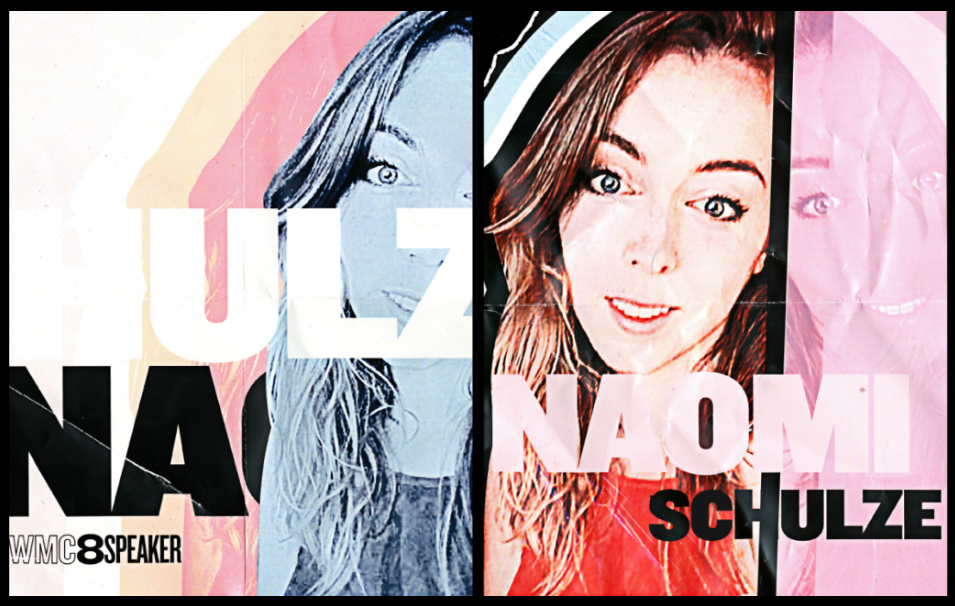 Naomi Schulze is a professional t-shirt slinger/designer who, due to a whirlwind of events, fell in love with the world of embroidery. Currently, Naomi owns and operates Maeke Apparel, a screen printing/embroidery shop in Campbell, California, and travels frequently with her own sports apparel sub-brand. Naomi will speak about her experiences falling in love with the apparel industry, and pass on her insights on the world of embroidery when she takes the stage.
Corey Favor is a senior graphic designer at The Ohio State University, as well as an entrepreneur and co-founder of Creative Control Fest alongside Marshall Shorts. Corey will be sharing his perspectives on the agility needed navigating life and work, and appreciating the process of building a unique and creative career when he takes the stage for his talk, "Some Assembly Required."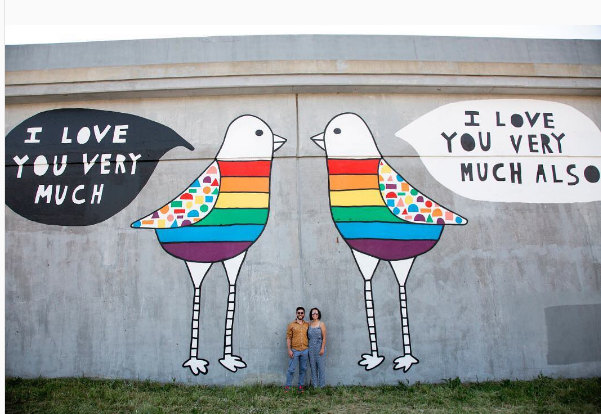 Cleveland Artist Erin Guido is best known for her brilliant and colorful work around the city, as well as her contributions to the LAND Studio, where she works as a designer. Her talk is entitled, "Surprises and Nice Things in Public Spaces," and will certainly be as bright and colorful as she is.
Lisa Lorek is a lettering artist, muralist, and designer born and raised in Cleveland, Ohio named Cleveland.com's Top 29 Cleveland Visual Artists to Follow on Instagram. Her talk, "Forever a Work in Progress," will cover the winding road she took to find her passion, including following multiple curiosities and saying "yes" to everything thrown at her.
The dynamic screen-printing duo Snakes and Aceys, otherwise known as Hannah Manocchio and Anthony Zart, met during an odd collision of life's events when they combined a quarter-life crisis and the beginning of a nervous breakdown, respectively. These two will hilarious review their harrowing first year in business, the bloody details of lessons learned, provide lists on what not to do, and offer advice on starting a fantasy company in a real world with a partner who drives you batshit in their talk, "Oh No! We're in Business…"
Sarah Yeager is a graphic designer with a focus of User Interface and User Experience Design. As an avid lover of hack-a-thons and design competitions, Sarah has won awards such as "Most Aesthetically Pleasing Design" and "Most Market Ready Product" for her work on the security wearable, EmpoweRing. We look forward to Sarah educating us on how we can all get involved in her world during her talk, "How Hackathons Built My Design Career."
Shannon Okey is both the founder of Cleveland Bazaar, Northeast Ohio's longest-running indie handmade show, and publisher at Cooperative Press, an independent publishing company which has published over 50 books since 2010. She's currently serving on the board of the Independent Book Publishers Association and has given talks on niche publishing at South by Southwest as well as O'Reilly's TOC digital publishing conference. Her talk, entitled, "Find Your Niche," is one not to be missed.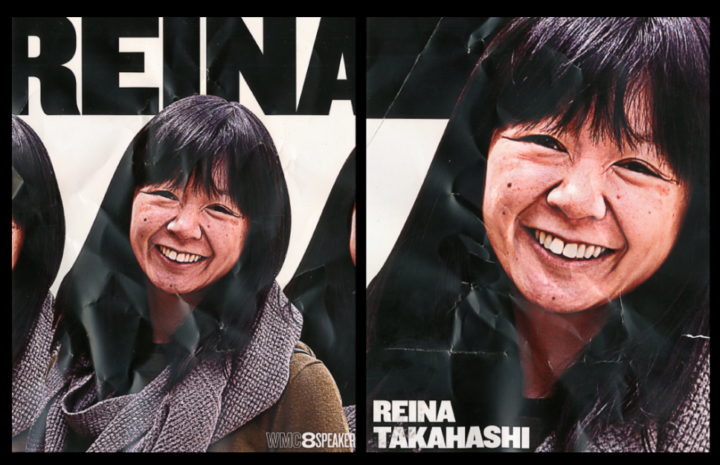 Reina Takahashi is a paper artist and illustrator living in San Francisco. Currently, she creates cut-paper artwork at Facebook with a team of illustrators and fellow paper artists. She also uses paper to create window installations, film props, and art piece commissions outside of her full-time work. Follow along Reina's weird path of creative side projects for the last (almost) ten years that has led her to a full-time gig as a paper artist at a giant tech company and beyond. Hear some of her lessons learned, tips acquired, and adventures in making pirate ships out of paper in her talk, "Full Time/Free Time."
That's it! Now grab your seats to see all of these incredible artists, designers, screenprinters, makers and more this August 18 – 20th at Mahall's in Lakewood at this year's Weapons of Mass Creation Fest >>