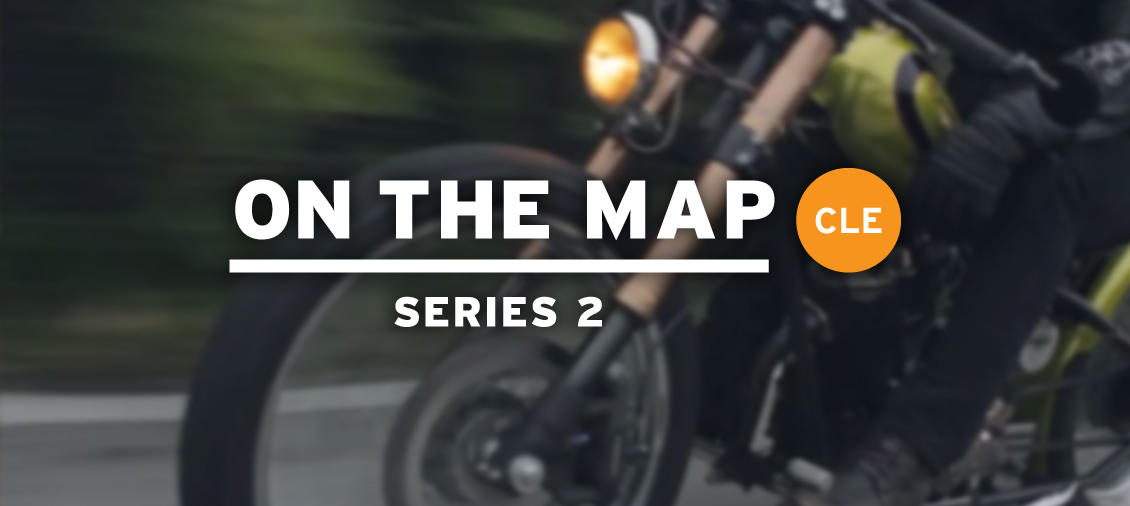 On the Map is a video series produced by Go Media. The Cleveland video production series features unique businesses, artists, and locations around the city of Cleveland. For our second installment, Go Media worked with videographers Purple Films. The 2012 series featured the following Cleveland hot-spots: Luna Cafe, Ginko, Visible Voice, Reincarnation, Cleveland Cyclewerks, Rising Star, Rose Iron, and Le Petit Triangle.
Luna Cafe
Luna was started by pastry chef Bridget Thibeault, of Flour Girl, and restaurateurs John Emerman and Tatyana Rehn, of The Stone Oven. They joined together to bring specialty bakery and café-style dining to the Cedar-Fairmount district. Luna Bakery & Café is the result of their shared commitment to locally-produced foods and locally-owned businesses in Cleveland's eastern suburb historic neighborhoods.
Ginko
The menu features traditional Japanese Sushi and Shabu Shabu with a modern, Dante twist. The restaurant design features a "River Flowing Water Sushi Bar", and illuminated Wall of Glass designed by Giancarlo Callichia. Come visit Tokyo in Cleveland.
Visible Voice
A bookstore with that lost independent feel — a relaxed, inviting environment conducive to discovery, where quality takes precedence over quantity, where the books marginalized by commercial concerns have a home.
Reincarnation
Reincarnation breathes new life into vintage materials and antiques to create beautiful, homeware products. Ranging from furniture to decorative artifacts, this shop is a sure fire stop for one-of-a-kind, high quality items for your home. They are also available for custom residential and commercial client projects.
Cleveland Cyclewerks
CCW is a global company that sells products in the European Union, South Africs, Australia, the US as well as many other countries. The headquareters are located in Cleveland, Ohio where the prototype division is located as well as partner shops all across Ohio.
Rising Star
A small batch roaster supplying wholesale and retail customers. They carefully select specialty grade coffees from around the world, roast to optimize the flavors and immediately package to insure the maximum freshness. All coffee is shipped or delivered within one day of roasting.
Rose Iron
For over 100 years, Rose Iron Works has been a family-owned source for premiere quality decorative metalwork. Their rich heritage of architectural, ornamental and sculptural metalwork may be found in prominent homes, institutions and collections.
Le Petit Triangle
Le Petit Triangle Cafe is your place to meet, eat and drink in Ohio City. Modeled after a true Parisian cafe, the Triangle is your morning stop for a fresh croissant and espresso, your lunch time meeting room and your evening hangout for wine, cocktails and good food with friends and family.