On the Map is a video series produced by Go Media. We feature unique businesses, artists, and locations around the city of Cleveland. Along with the videos themselves, we produced a line of print design pieces that would be shared at the release party of the series, which takes place yearly at Go Media studios. Watch all the videos at onthemapcle.com
Among the printed materials were flyers, a full size map/brochure, window clings, and an over-sized map banner. The idea being, the visitors walk away with a fold-able map that has the featured videos location and brief description, a window cling that can put in there home or business' window, and an opportunity to place a sticker showing their location on the map banner which spans an entire 8'x15′ wall in the studio. These pieces paired with the site featuring all of the videos and a customized Google map with up to date locations has created a unique and rich source of information for discovering Cleveland's burgeoning entrepreneurs, artists, and hot-spots.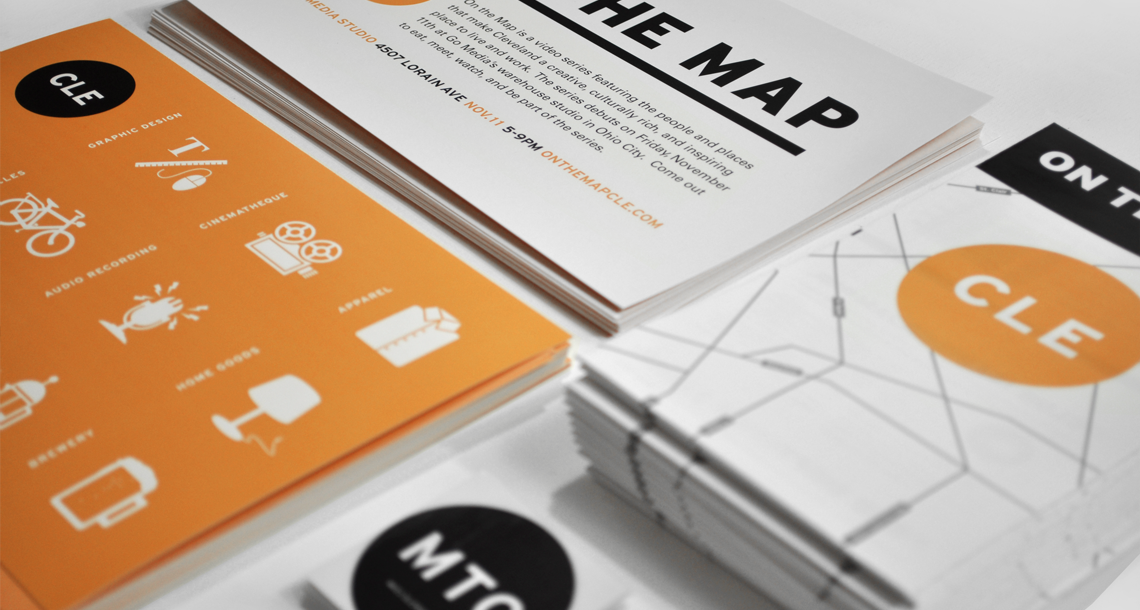 Each video has a unique graphic that visually categorizes their varied offerings.
Also see the Web design entry in the portfolio. Watch all all the videos at onthemapcle.com