Graphic Design Bundle
It's a great month to be a member of Go Media's Arsenal subscription. Not only do you have access to our entire library for only $15/mth, but you are able to download this month's special graphic design bundle of products at no extra charge.
Members: Download now (no extra charge)
Not an Arsenal Member yet? Join now and gain instant access to our entire library, including this bundle, for only $15.
Get it for $15 when you subscribe
Not interested in our membership? No worries. You can still purchase this bundle for 60% off the original price, now through 3/31/3018 – or the individual products inside of it, on their own.
What's Included in this Graphic Design Bundle by Go Media's Arsenal: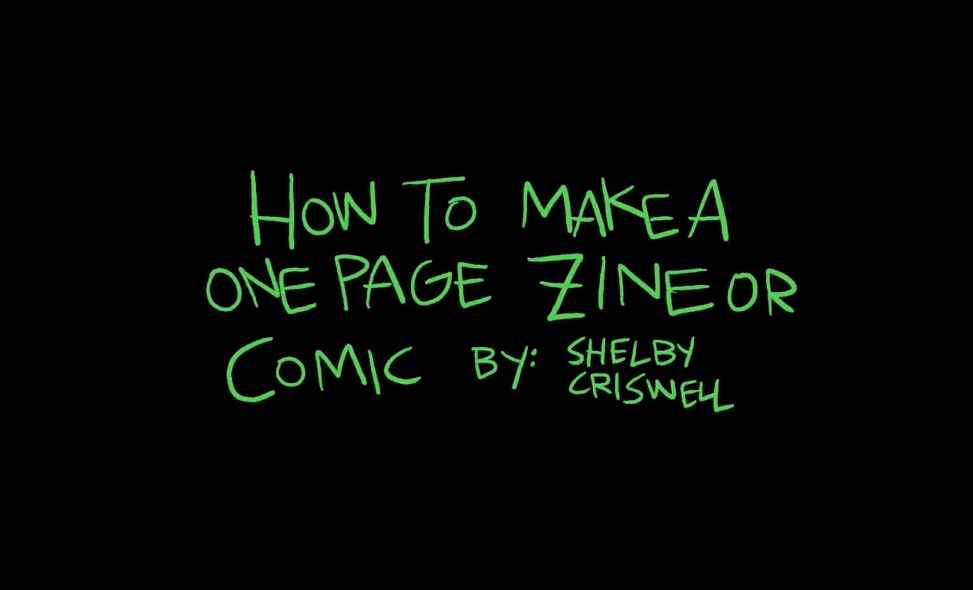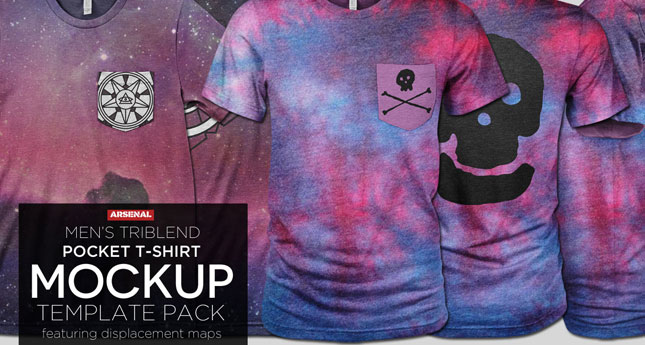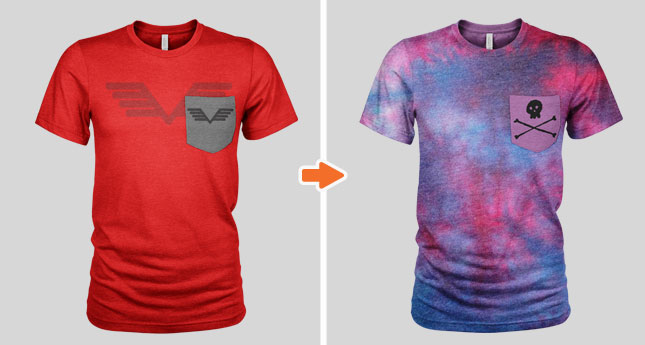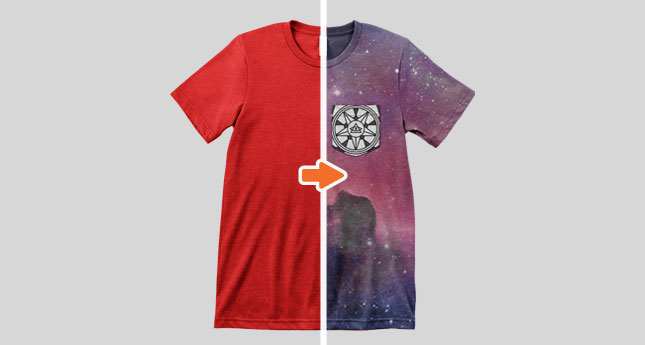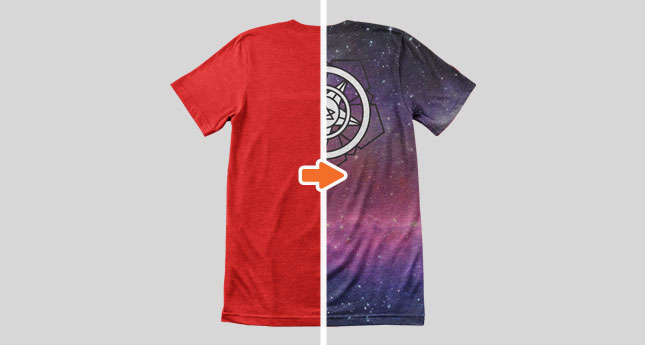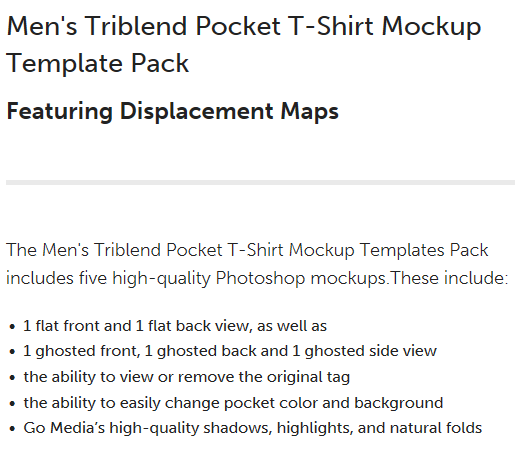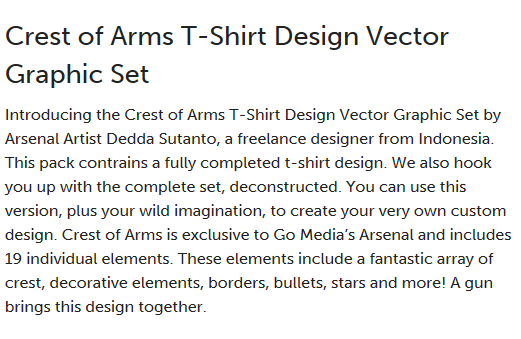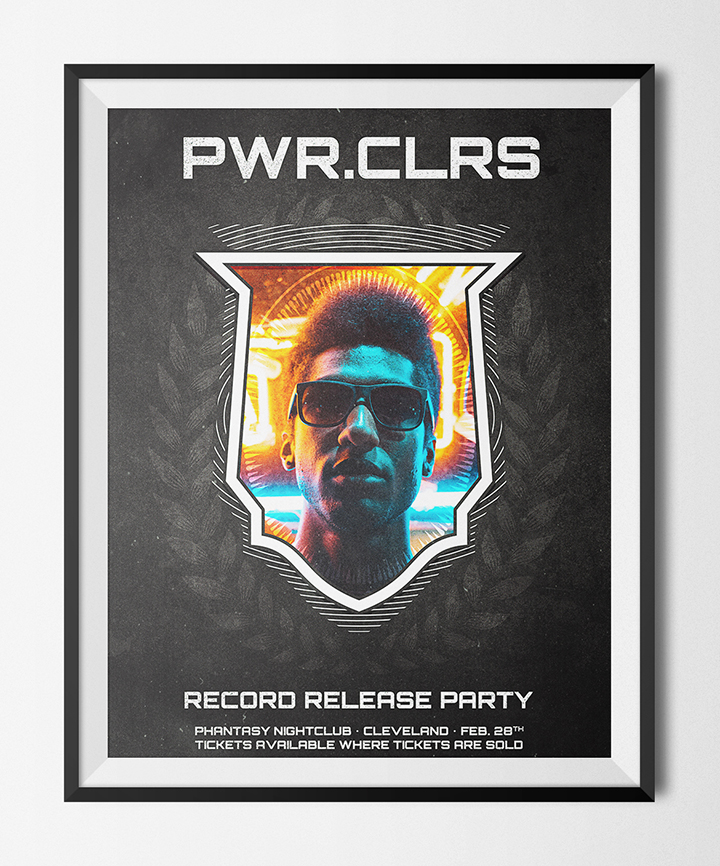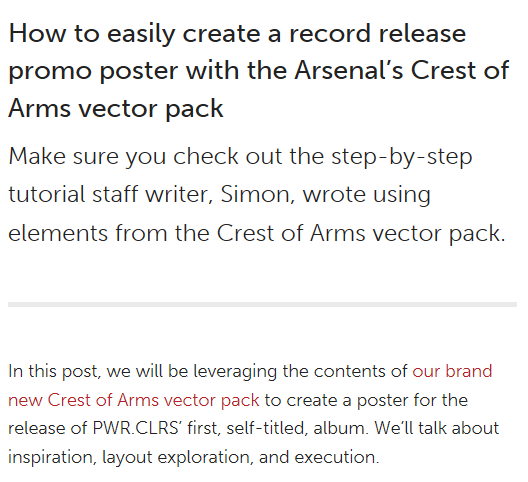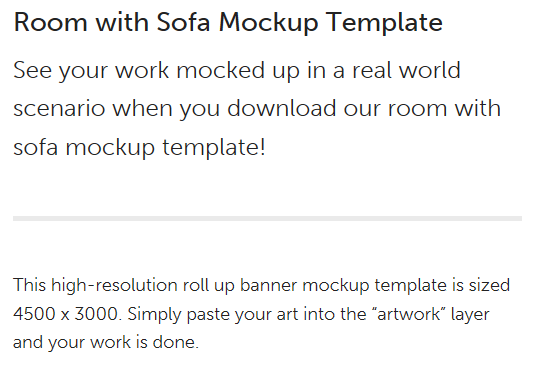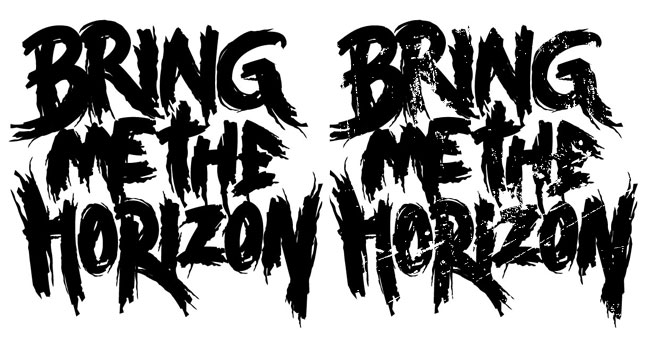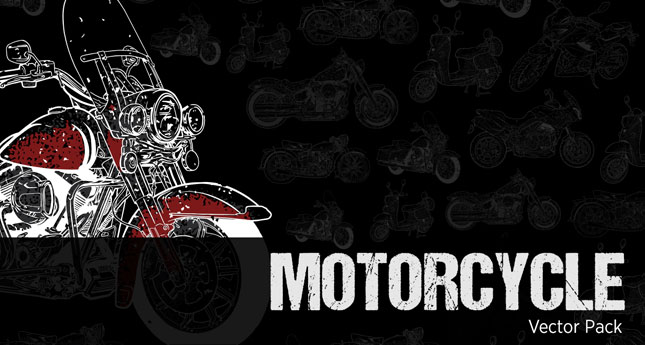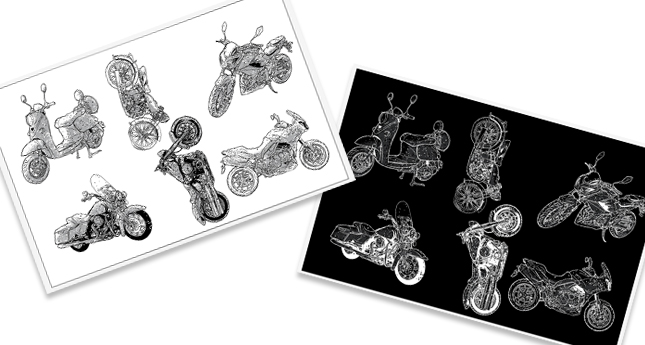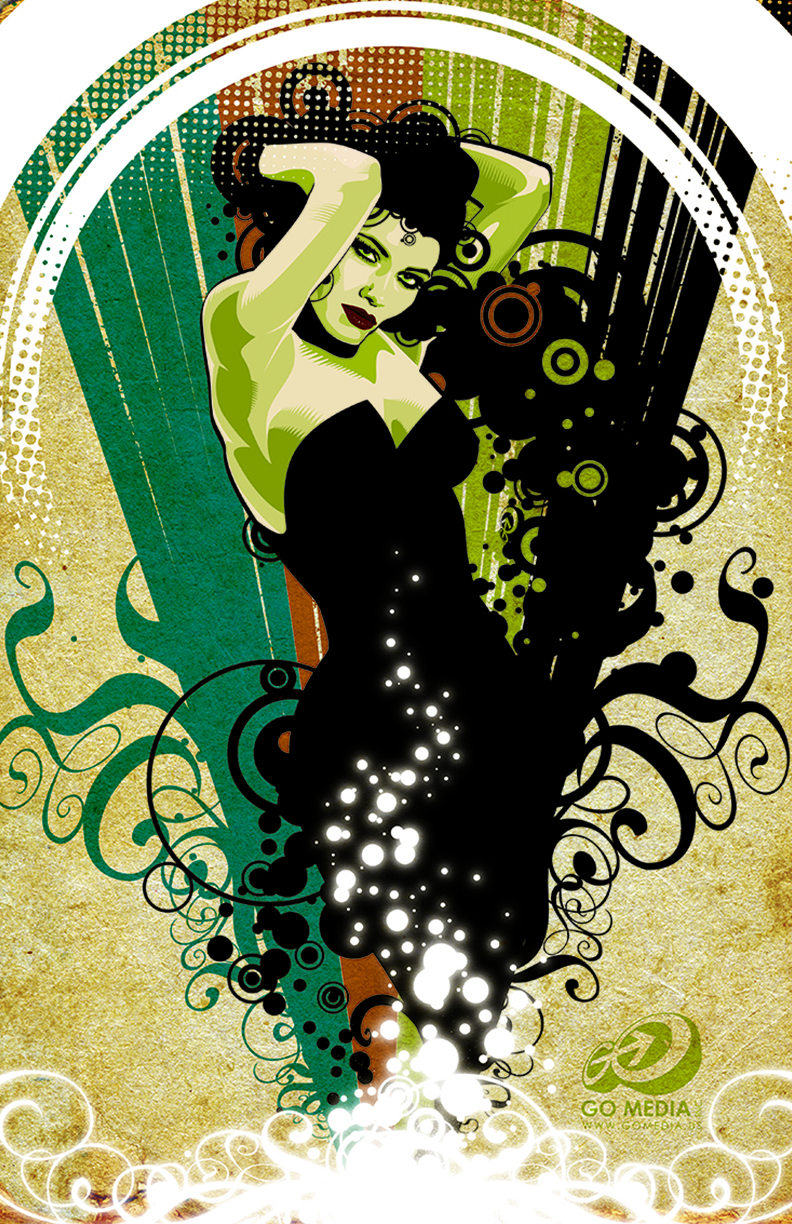 Members: Download now (no extra charge)
Categorized:

Graphic Design

Tagged:

Ai, bike, border, bullets, bundle, comic, comic book, couch, crest, crest of arms, crests, cycle, decorative, dedda, digital, dirt, displacement maps, distressed, dust, elements, flat, freebie, ghosted, go media, grunge, gun, hooladander, how to, living room, march 2018, men's pocket t-shirt, men's pocket tee, men's t-shirt, mens, mockup, mockup template, motorcycle, pocket, pocket t-shirt, pocket tee, poster, print, product bundle, psd, room with sofa, royalty free, screen printer, script, shelby criswell, smart object, sofa, stars, t-shirt, t-shirt design, t-shirt graphic, textures, tom szorady, triblend, tut, tutorial, vector, vector pack, vectors, vespa, vintage, worn, zine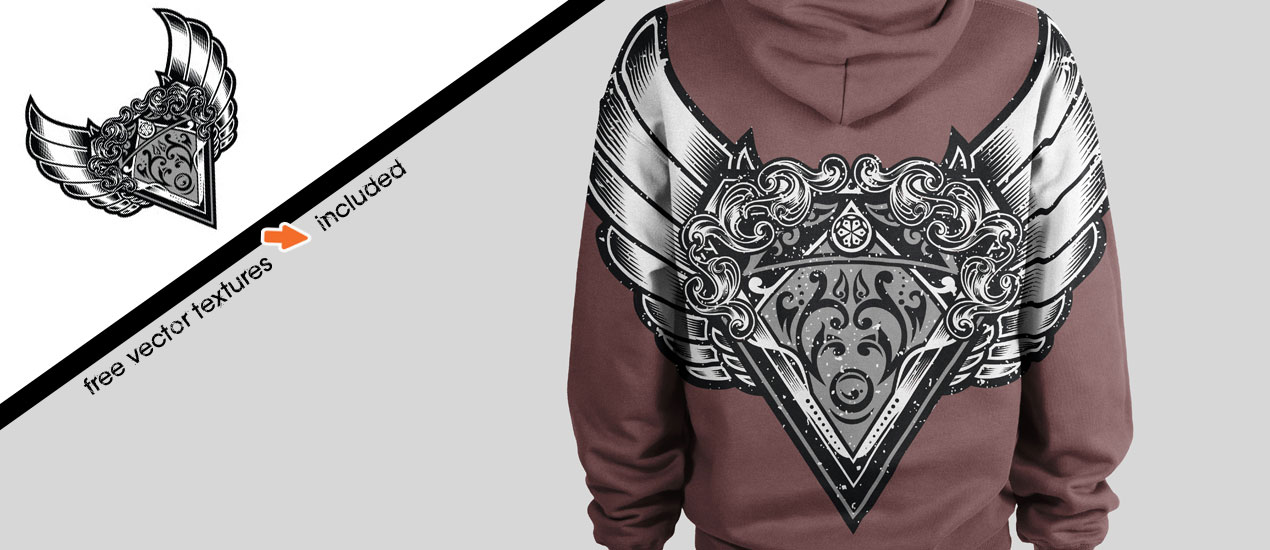 Free Vector Textures + How to Use Them
We are so excited to announce the release of a new vector set, the Fistful T-Shirt Design Graphic Vector Set.
This new vector set was created by new Arsenal Artist, Dedda Sutanto, and can be found over on our Arsenal for purchase now. This set is exclusive to our Arsenal and includes 43 individual elements, plus the fully completed design. These elements include a fantastic array of frames, crests, wings, borders, bullets, stars, ornate elements, and more. A gun and fist are extra elements that complete this unique set.
Purchase the Fistful Vector Set now
We'll be using elements from this pack, along with free distressed vector textures, to create a distinct weathered design. So, in order to follow along, you will need to purchase the set, as well as to download the free set of distressed vector textures we've made available for you here:
Download now: GoMedia_Vector_Freebie_Distressed-Vector-Texture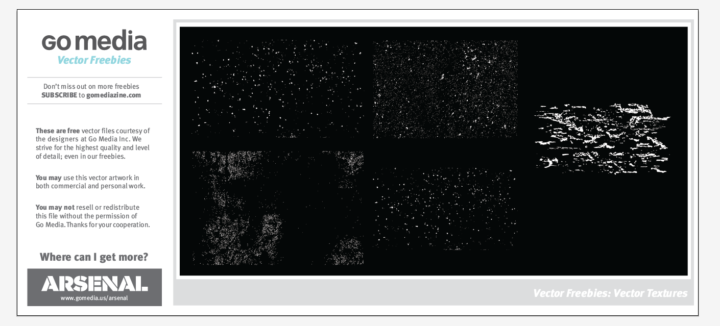 Step One: Come Up with Your Own Design in AI.
Use the elements from the Fistful T-Shirt Design Graphic Vector Set to create your own unique design. (Or, if you choose, use the fully completed design provided in the set.)
Here's the design I'll be using for the purposes of this tutorial:
Step Two: Select (Ctrl + A) and Group (Ctrl + G) all of the elements together. Make sure your design is centered horizontally and vertically within your artboard. This will come into play later.
Step Three: Select (Ctrl + A), then make a copy your design (Ctrl + C). Place your copy next to the original. Then go to Window > Pathfinder to pull up your Pathfinder Window.
Step Four: Making sure your copy is selected, press UNITE on your pathfinder tool. Your copy should merge into one solid shape. Well done!
Let's leave it there for a moment and go back to our original design.
Step Five: It's time to paste our vector texture over our original design! Open the vector texture of our choice up in AI.
Copy (Ctrl + C), then (Ctrl + V) to paste the vector texture over top of your design. Head over to your swatch panel in order to change the vector texture from black to white and place your texture where you think it looks best.
Step Six: Add the copy (i.e. the black shape) over top of the original design (and, of course, the vector texture you've added to it).
Just like the original design, you'll want to center this shape to the artboard. You'll also want to make sure that this shape is indeed at the top of the pile so to speak. You can do this by making sure it's selected and going to Object > Arrange > Bring to Front.
Step Seven: Next, select all (Ctrl + A) and head back to your Pathfinder Tool. Hit CROP.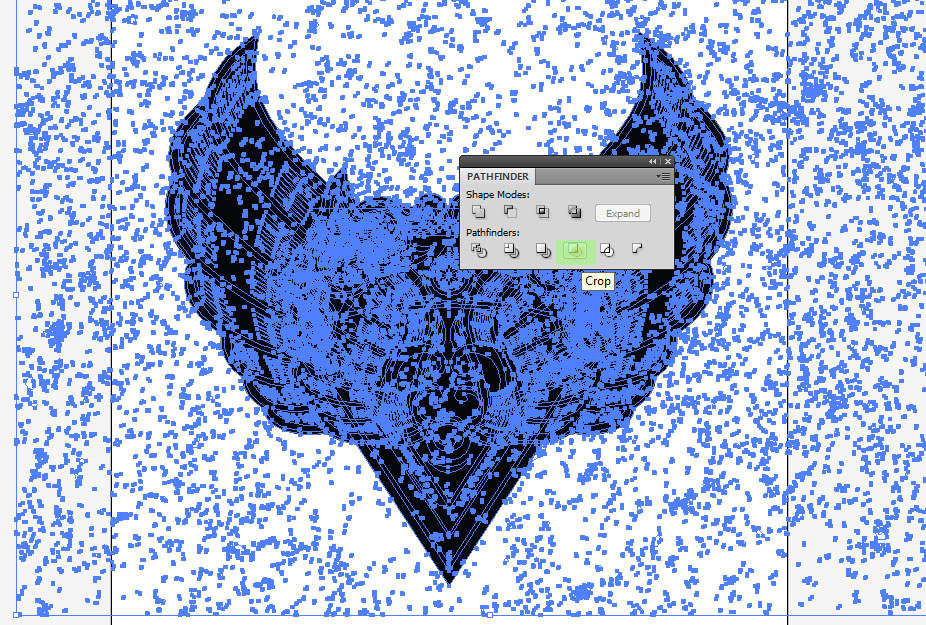 Purchase the Fistful Vector Set now
Step Eight: and you're done! But wait!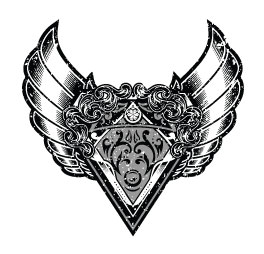 Step Nine. Let's see how your newly distressed design looks on one of our mockups!  (I'm going to use one of our Men's Ghosted Pullover Hoodie Mockup Templates featuring displacement maps.)
Hope you guys found that helpful. See you all very soon!
Purchase the Fistful Vector Set nowAccess our full library, only $15 per month
Categorized:

Tutorials

Tagged:

Adobe Illustrator, Ai, design, distressed, distressing, grunge, logo, tutorial, vector textures, vectors, weathered, worn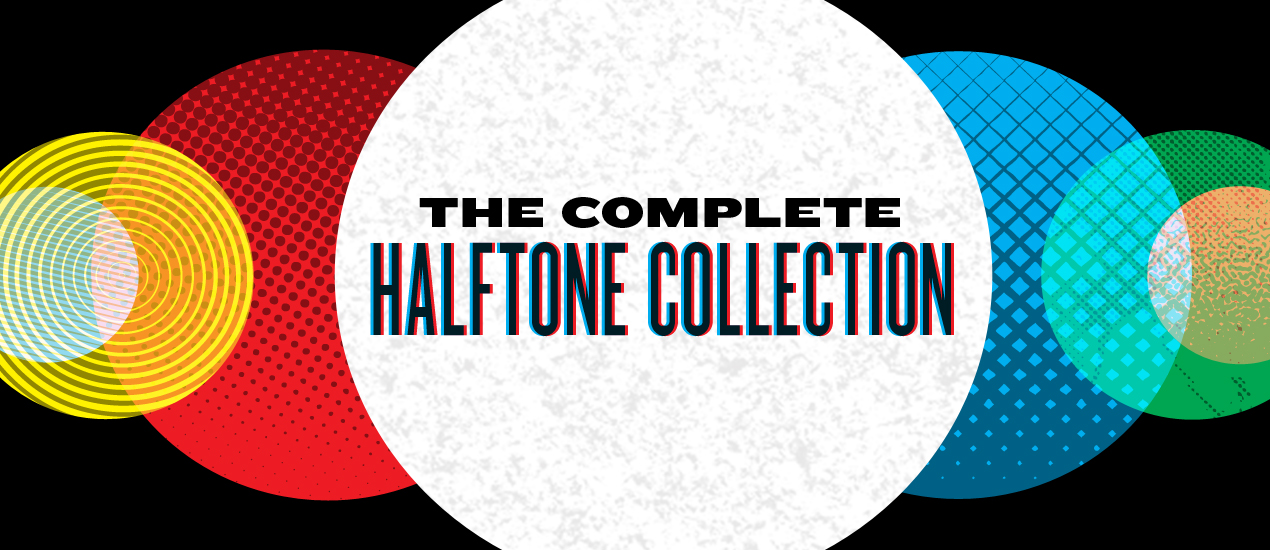 Our Complete Halftone Collection
We're not sure what's dreamier than a halftone. The tiny dots that create a gradient-like effect can produce such remarkable results.
Here at the Arsenal, we have nine packs that will give you the effect you're after without the effort. Download them all in this complete collection – originally $105 – now only $27!
Or, become a member of our graphic design subscription and get them all (plus the rest of our huge product library) for only $15 a month.
What's Included?




All of the packs you see here are also available for individual purchase.
Categorized:

Go Media, Go Media's Arsenal, News

Tagged:

aged, Ai, brush, brushes, comic, dirt, distressed, Dot-Pattern, Dot-Screen, dust, geometric, gig poster, gigposter, gradient, halftone, halftone brush, halftone brushes, halftone pattern, halftone texture, halftones, handmade, ink, paper, pattern, poster, print, rob brink, scatter brush, screenprint, screentone, screentones, specks, subtle, texture, vector, vector textures, vintage, worn
Introducing The Shop's rolled ink texture packs, volume 01 and 02
Ladies and gentlemen, drum roll please. I'm happy to announce that my rolled ink texture packs are finally available on the Arsenal! Simon from The Shop here, and I'll be walking you through both texture packs, as well as through a few techniques to make good use of them. On to the texture tutorial!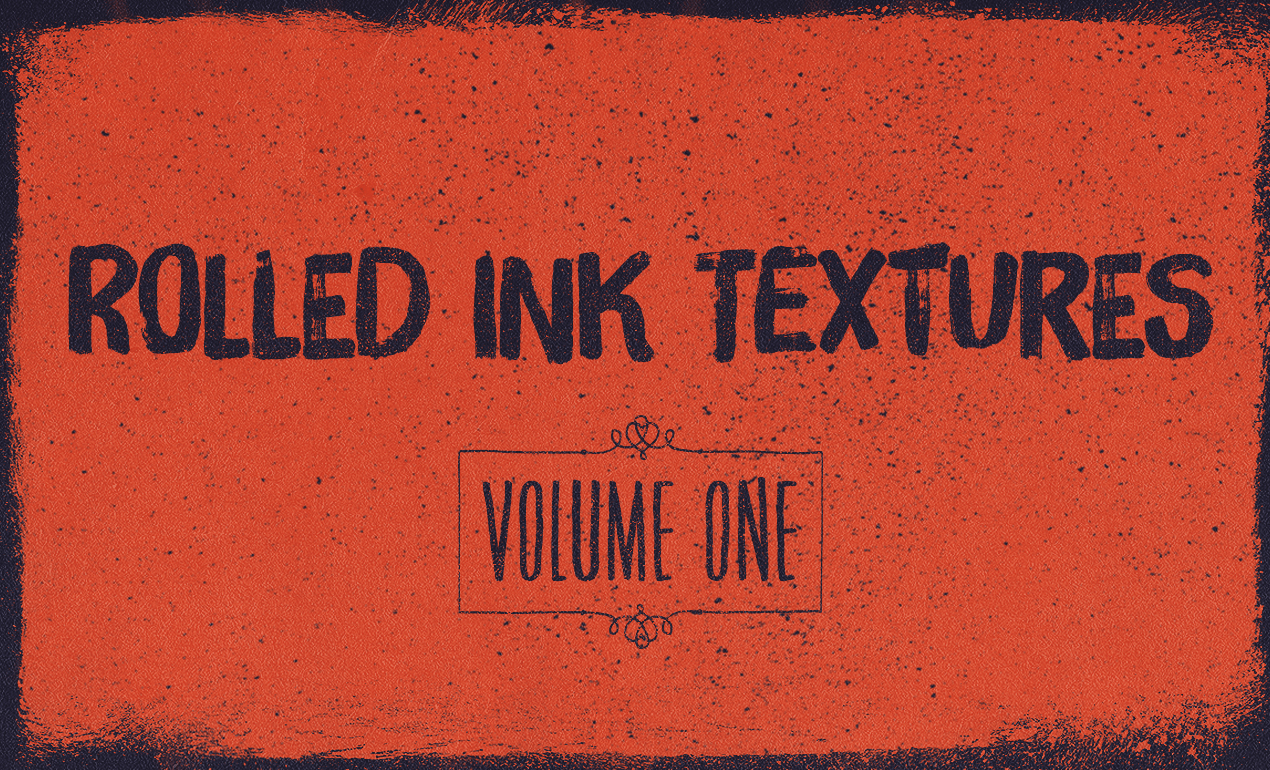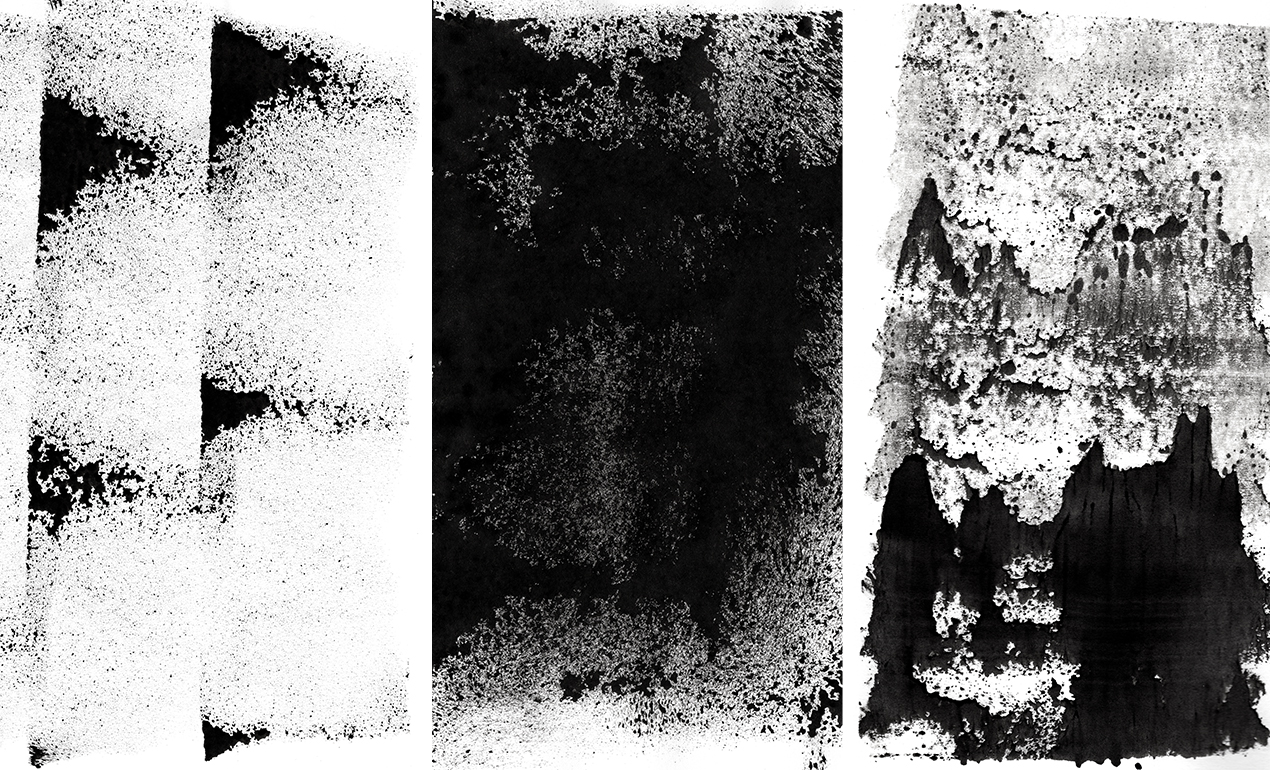 BUY THE SHOP'S ROLLED INK TEXTURES, VOLUME 01
So, what is it about these textures that makes them awesome?
Well, for a start, they have been created by hand. I used both a foam and a rubber roll to execute them, and lots of rich, deep, black ink.
The result is that series of 28 textures in total (14 in each pack). After experimenting with pressure, ink quantity, roller motion, and paper types, the textures were left to dry for a few days. After the drying was complete, they were scanned in at very high resolution (800 dpi and more). Following the scanning process, they were carefully, and minimally edited to produce a set of textures sized at 5000 x 7800 pixels on average.
Both sets are delivered in the form of flat RGB .jpg images in a ZIP archive.
BUY THE SHOP'S ROLLED INK TEXTURES, VOLUME 02
Cool story, but how do I use these textures?
Oh boy, am I glad you asked. I precisely prepared a quick piece showcasing these textures, so we could experiment a little bit. We'll use both Photoshop and Illustrator for this tutorial, but you should be all right with just Photoshop.
Step 0: Assets gathering
Before we get started, you'll need to put your hands on a few assets.
The first asset is an old envelope texture, courtesy of our very own Dustin Schmieding.
The next asset is a blue soft grunge texture, also from Dustin (through his Valleys in the Vinyl blog)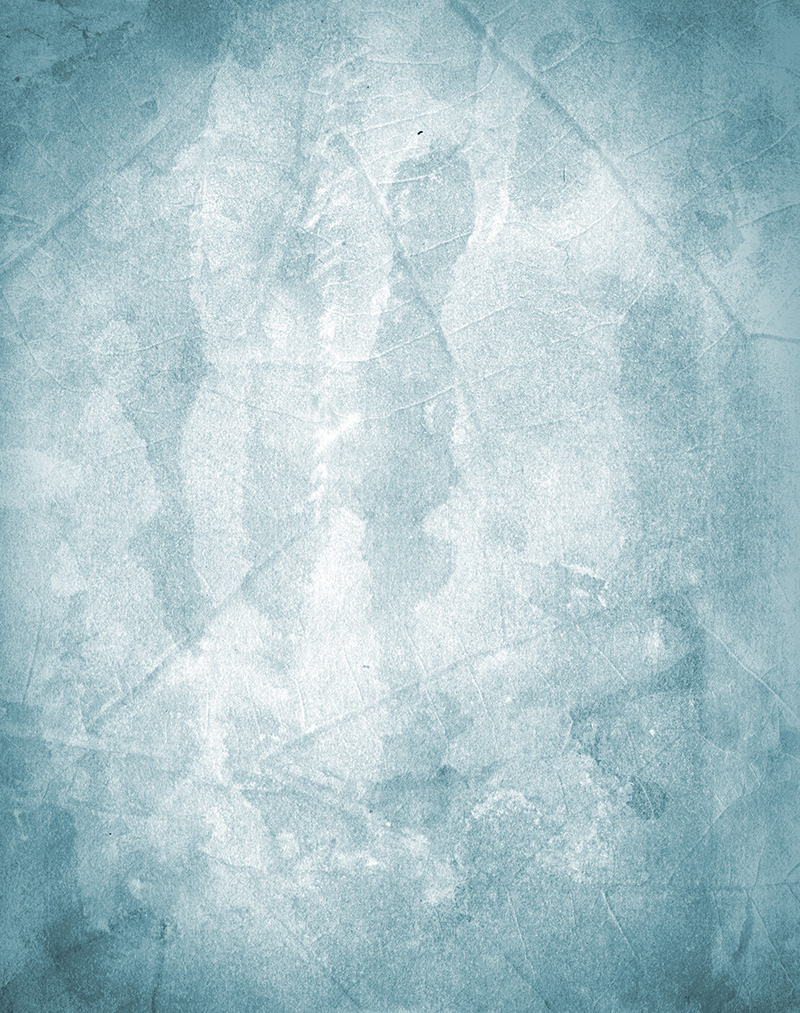 Finally, I prepared a small freebie pack for you guys.
GET THE TUTORIAL ASSETS AND FREEBIES
It includes the vector type element used in my piece. I crafted it using a typeface called Felt Noisy, made by the awesome folks at PintassilgoPrints. Consider buying that amazing, messy brush style font! You won't regret it one bit. The file is available in Ai (CC), EPS (CS3), and PDF formats. It includes a black and white and pre-colored version of the artwork.
Talking about colors, here's a palette I've established for my piece, based on the colors of WMC Fest!


Color by COLOURlovers
The freebies we've included in the pack are two of the textures from the Rolled ink textures, volume 02 pack. They are #4 and #12. They will be used in the tutorial.
Finally, the last asset you should have at hand is a useful set of Photoshop actions by Media Militia. They allow you to turn white pixels to transparent ones, with a single mouse click.
I'd like you to also quickly read the post – it includes some background on how the actions work, and instructions to install them.
Step 1: file setup
The first step is to create the canvas we'll be working in. I'm using an 24″x18″ file @ 300 dpi.
I've also created a few guides to give a loose structure to work from. I've placed my vertical guides at 1″, 2″, 12″, 22″, and 23″. My horizontal guides are placed at 1″, 2″, 9″, 16″, and 17″. This "grid" gives me a quick indications of my piece's center, as well as marks a nice border zone around it.
Step 2: the background
Start by filling your background layer with our bright yellow (#fbfbd9).
Feel free to double click on it so it becomes an unlocked layer.
Create a new layer above the yellow layer, and fill it with our dark green  (#337061).
You know have two layers, one being completely invisible.
We're going to leverage rolled-ink-texture-pack-volume-02-sbh-007.jpg from the second volume of the rolled ink textures. Pasted into a layer mask, this texture will allow us to reveal the hidden yellow layer. Visually, this will translate into a bright border around our dark piece.
Open the texture in Photoshop.
Select its content, and copy it (CTRL/CMD+C). Head back to our piece. Add a layer mask to our green layer.
Make sure the layer and the layer mask are "untied" to each other (no chain link). This will allow us to move/transform their content independently from each other.
Now, ALT/OPTION+CLICK on the layer mask to access its content. Simply paste the texture in there (CTRL/CMD+V).
In a layer mask, black pixels represent the parts of the image that will be hidden, and white pixels the ones that will be shown. The various gray levels represent the various degrees of transparency. With that in mind, we're going to place our texture so it will allow a bit of the yellow layer to show at the edges of the piece. We'll obviously have to invert the layer mask's content to achieve our effect.
You can see that I'm slightly distorting the texture to fit the project/goal at hand.
Once the texture is in place, invert it (CTRL/CMD+I).
Click back on the layer's thumbnail to admire our result. This is the perfect moment to further tweak the layer mask if the result isn't quite where you'd like it to be.
I'm personally happy with the texture overall, but I think some of its artifacts (paper folds and creases) are showing too strongly. I'm going to use the levels panel (CTRL/CMD+I) to fix this. With the layer mask selected, bring up the levels. Tweak the various sliders until you reach a level you feel comfortable with. My values bring a stronger contrast to the texture, "washing off" some of its detailed creases, folds, etc.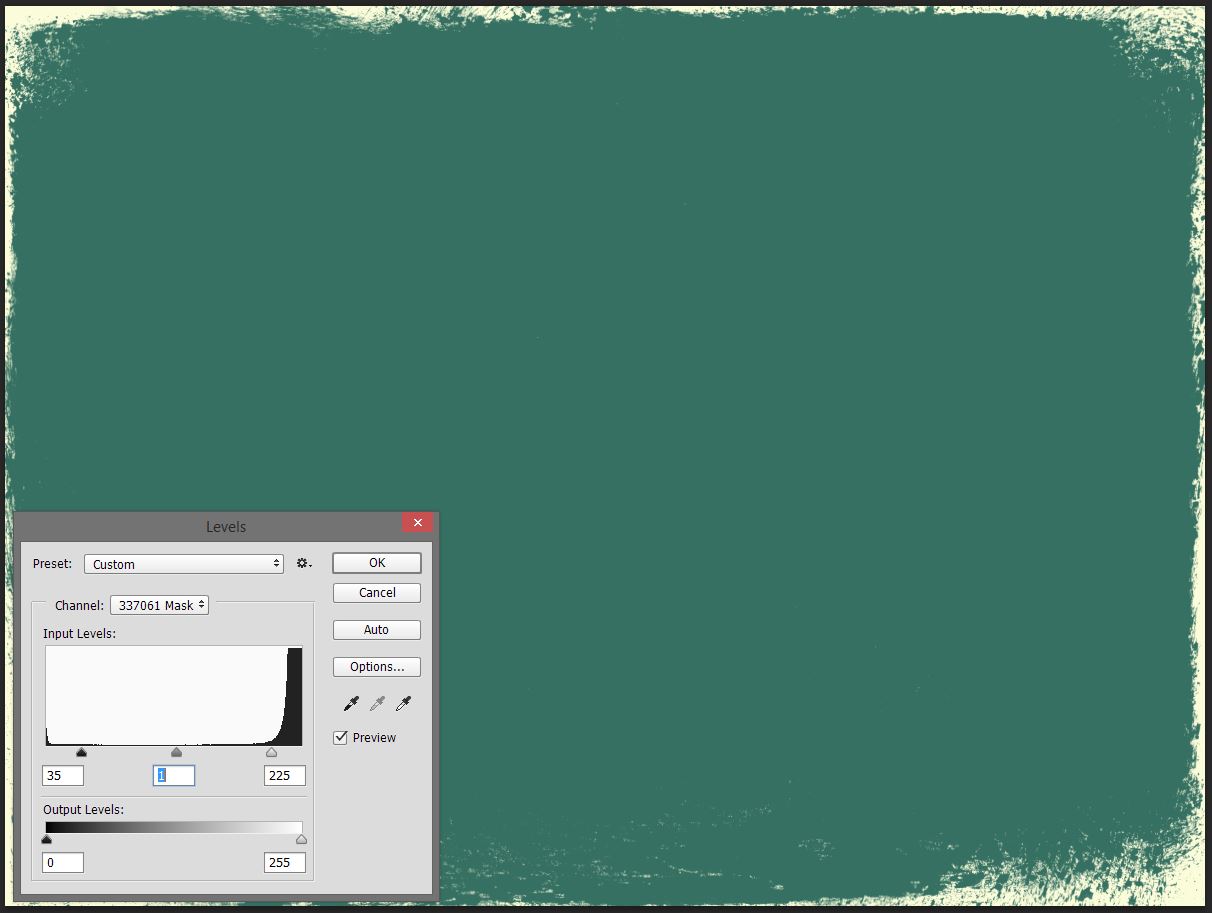 And here's our cleaner, and better defined result.
And we're done with our background. Proceed to some house-cleaning (or else!), and let's get ready to move on to adding the type element to our poster.
Step 3: bringing the type in
It's time to move on to Illustrator, and to open one of the files containing the type element.
You have a couple options from here:
Grab the pre-colored element, copy it, and paste it into your Photoshop document
Use the monochrome element, tweak the colors to your liking, copy it, and paste it into your Photoshop document
Get the Felt Noisy typeface, and use the many alternate characters available to tweak the type element to fit your tastes just right (and then paste it into your Photoshop document)
Because I'm already happy with my current color scheme, I'll settle on the already colored type piece. Simply copy it, and paste it in your Photoshop document. I HIGHLY recommend keeping the type as a smart object, as this will retain its vector properties within your raster file. This could come in handy should you decide to tweak the type's placement or size later.
Size the type to your liking.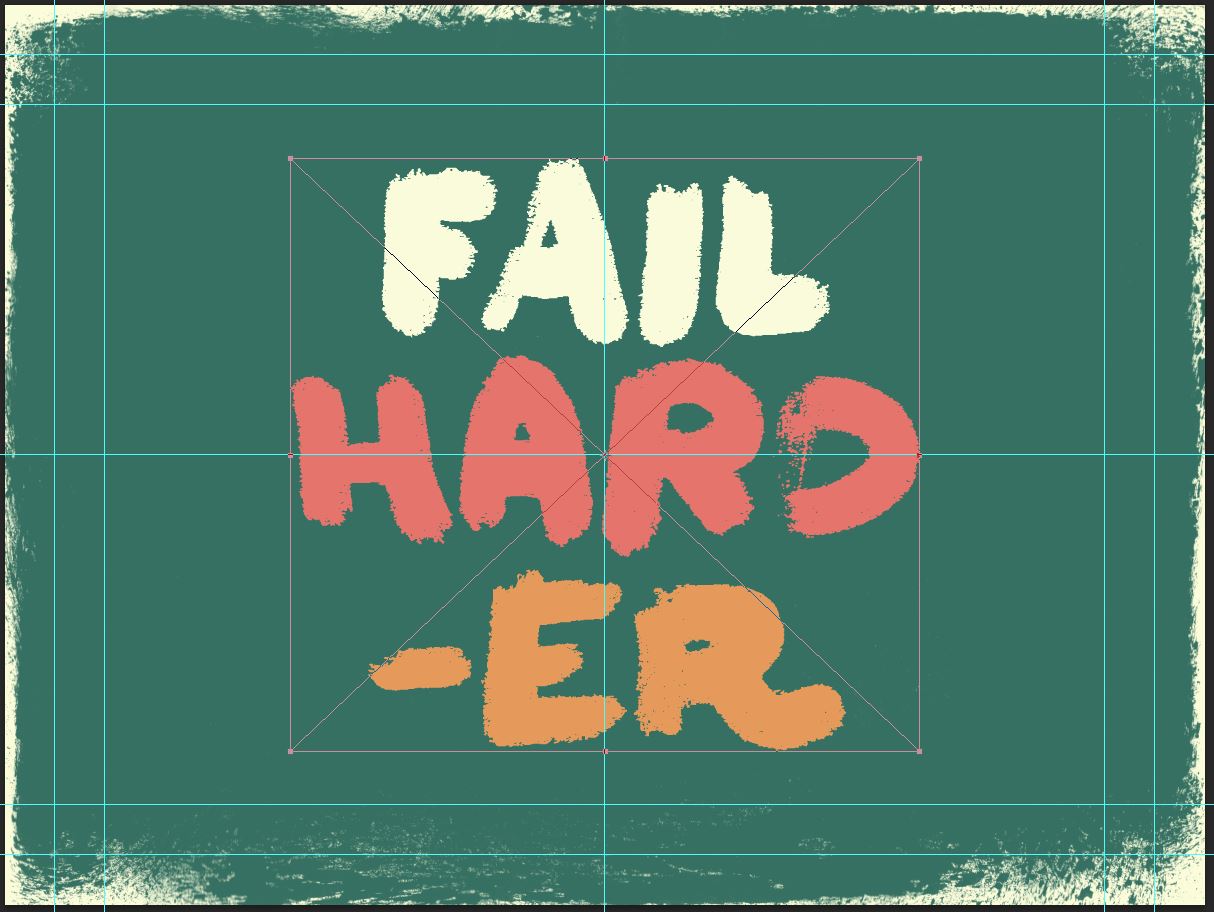 Once you're happy with the type, proceed to organize things a bit.
It's now time to finally use our rolled ink textures.
Step 4: using the rolled ink textures to create ink noise
If you haven't done so yet, it's time to grab Media Militia's actions, and to get them installed. Next, open rolled-ink-texture-pack-volume-02-sbh-012.jpg from your asset pack.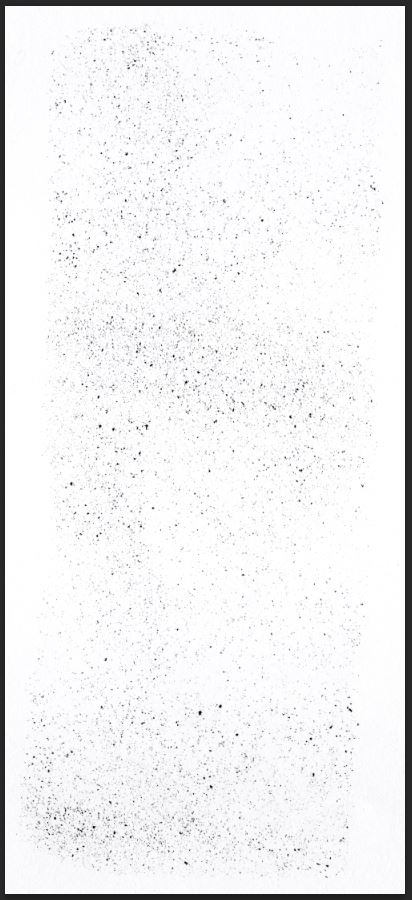 You can use levels to tweak the texture to your liking (lighter or darker).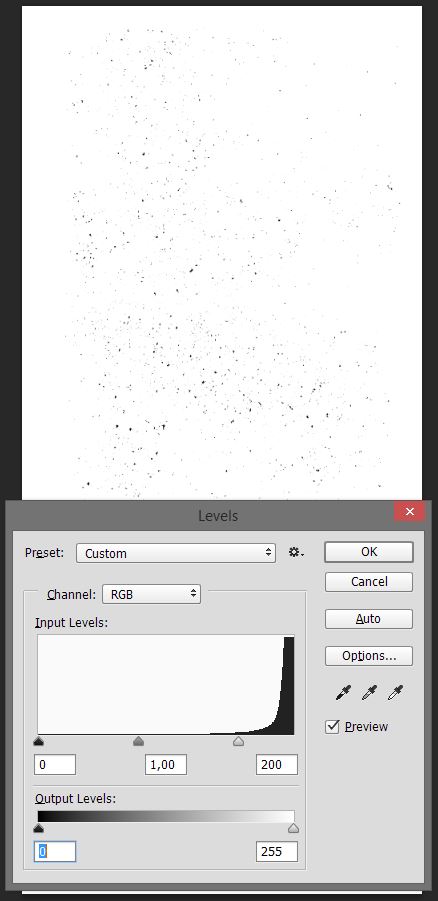 Once you're done with that, it's time to run one of the actions to obtain a version of our texture with a transparent background. Make sure that your colors are reset to the default (you can press "D" for that), and run the "maximum opacity" action. This will ensure the best result for the following steps.
You'll end up with a file looking like this
Simply drag it into our main file.
Turn it into a smart object (Filters > Convert for smart filters in Photoshop CC).
Once the layer is a smart object, resize it and position it so it covers as much of our piece as possible. It should also not have an overwhelming effect.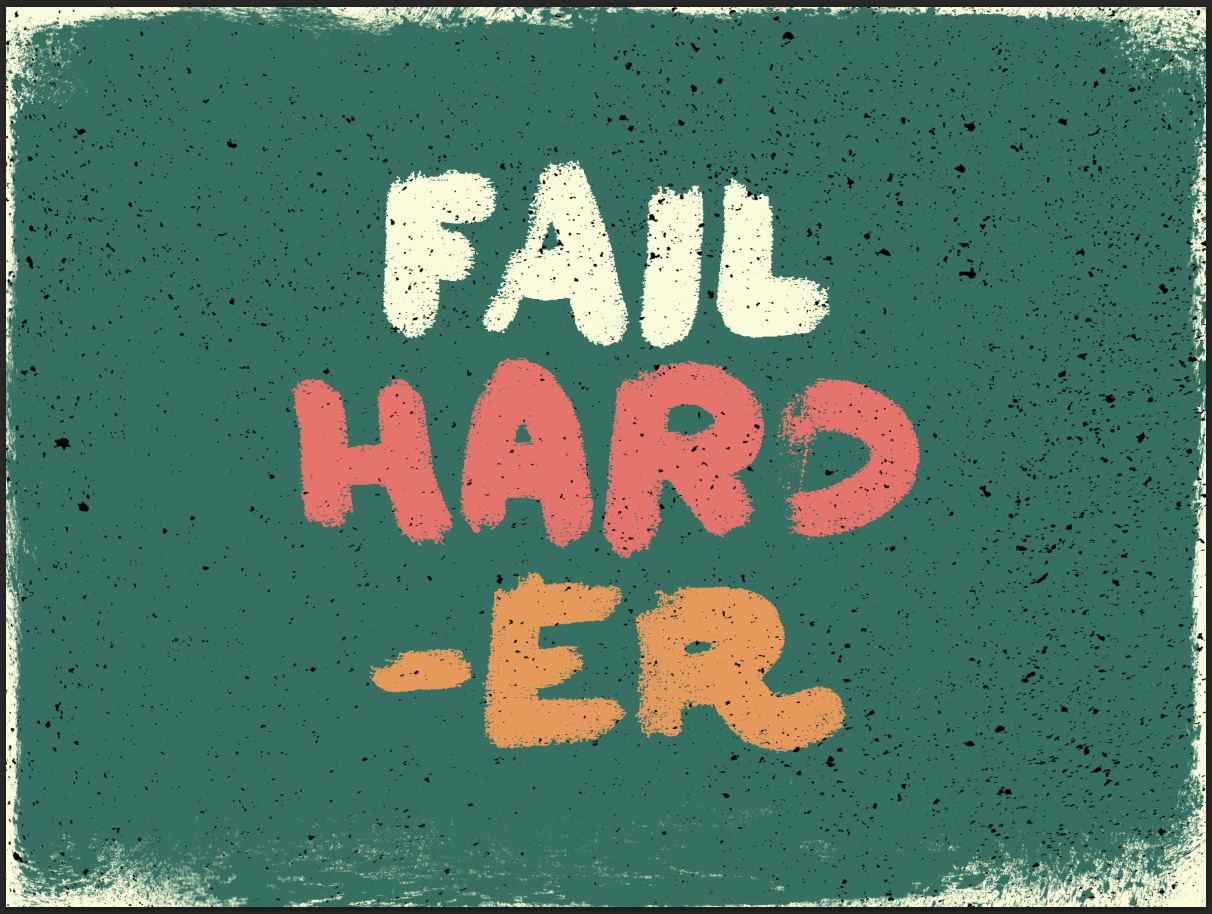 Once the texture is in place, proceed to give it a color overlay of our bright yellow (#fbfbd9).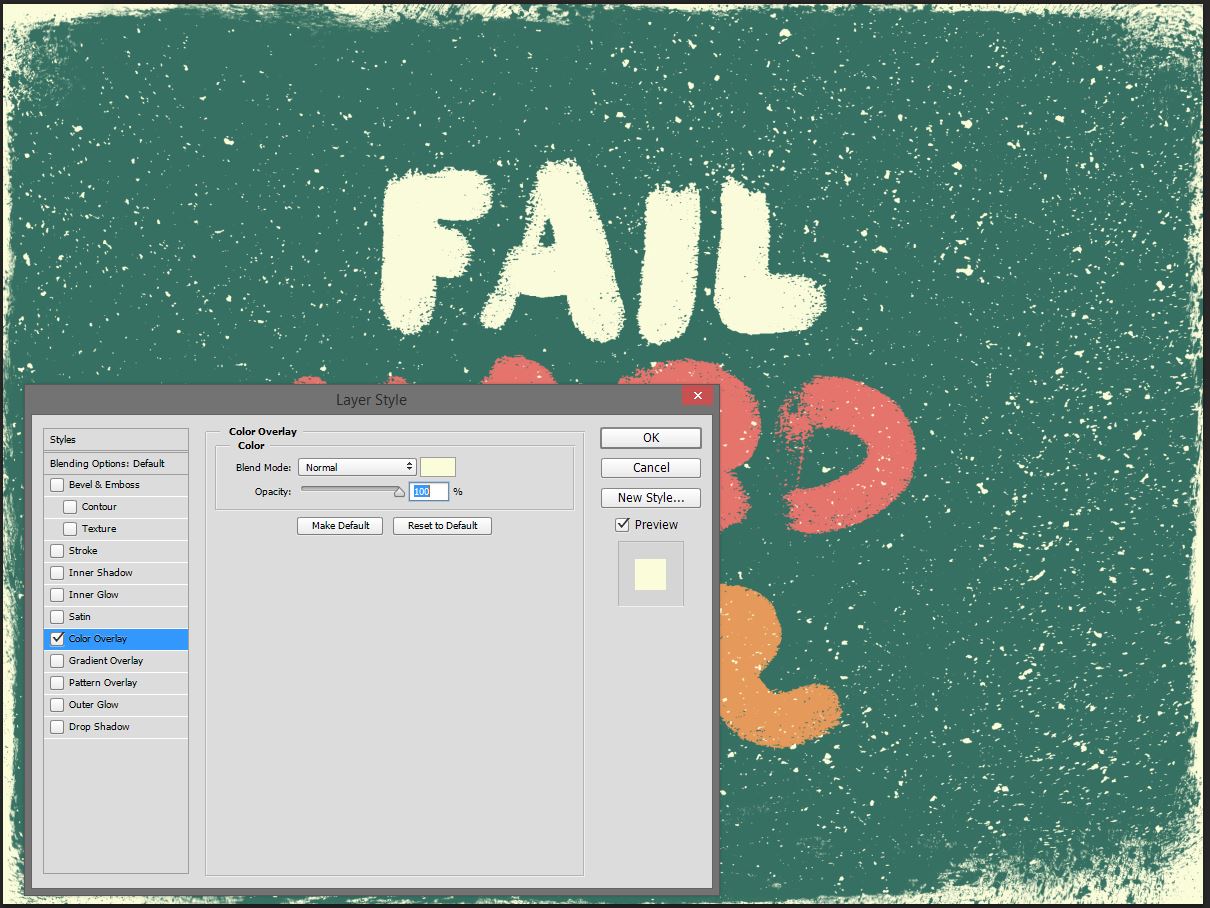 Open rolled-ink-texture-pack-volume-02-sbh-004.jpg, and follow the same process. The only difference is that you'll give it a green color overlay (#337061).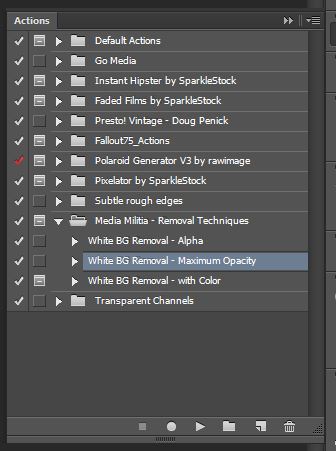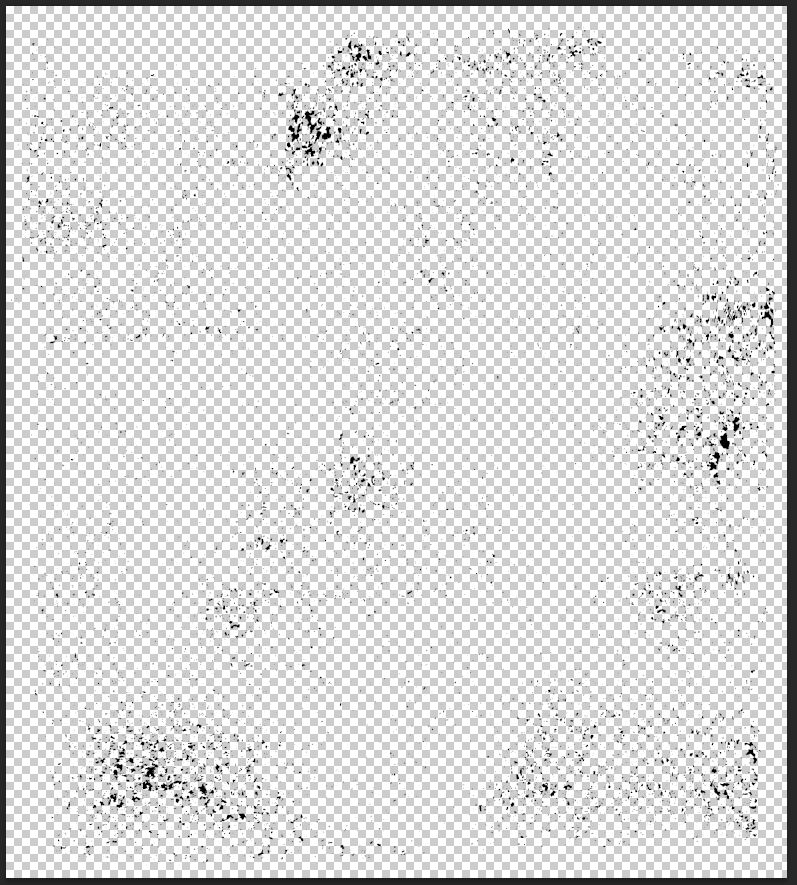 Once you're happy with your ink effects, it's time to organize things a little bit. I renamed my layers to reflect the textures that were used to generate them, and grouped them properly.
Step 5: textures!
It's time to add a little bit of textures to our piece. This will tie things together, as well as add extra depth.
I'll be using a texture workflow that's as non-destructive as possible. I wrote extensively about following such a process for the good folks over at Design Cuts:
Adjustment layers, clipping masks, and clipped layers will become your new best friends. While it might seem cumbersome at first, such a workflow has many advantages. You could go back to your original piece of content in a heartbeat, by simply turning layers off. You could quickly change the intensity of an effect used during the making of the piece, to make it stronger or more subtle.
The gist of it is to use clipped adjustment layers to your textures, so you can revert your changes at all times. Makes sense? Alright, let's get going.
The first texture is BB_AntiqueEnvelope_04.jpg.
Place it in your document so no seams are visible.
Desaturate it (the Saturation slider of the Hue/saturation adjustment layer is set at -100).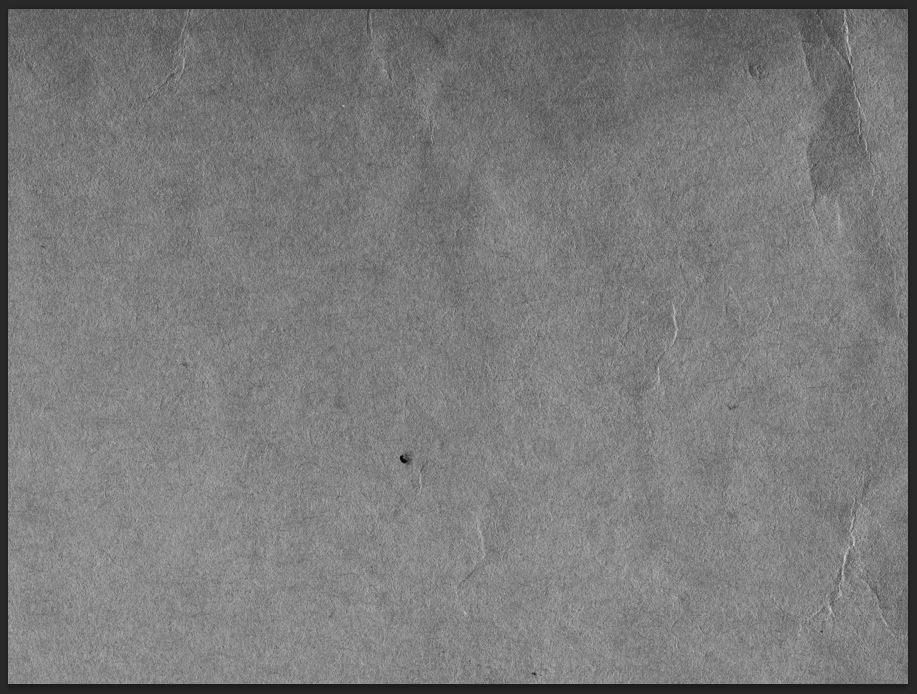 Next, use a Levels adjustment layer to bring the texture's artifacts and grain out.
Finally, change the layer's blending mode to Soft light @ 75% opacity.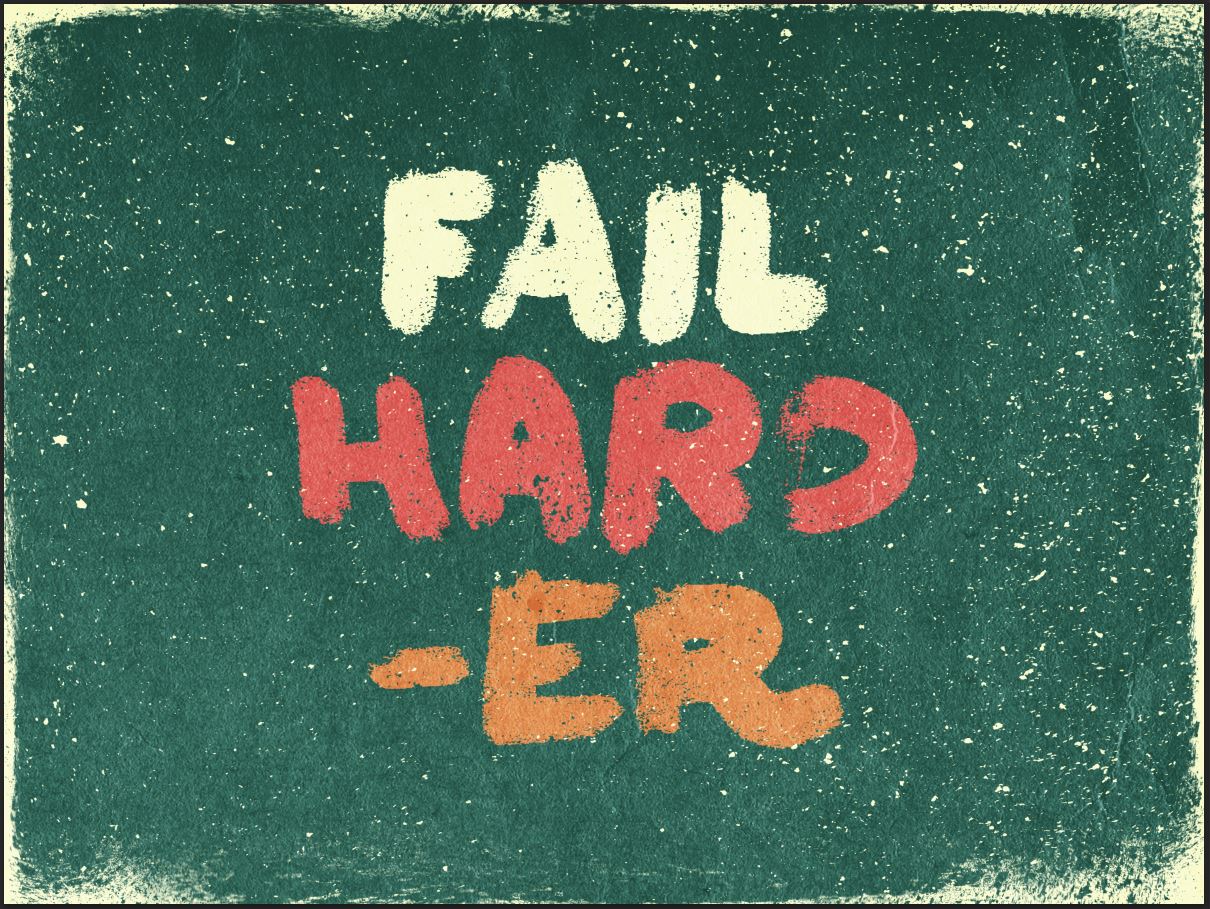 The next texture is VV_ColoredGrunge_02.jpg. The interesting feature of this texture is that it features a soft vignette. We'll make advantage of that to focus the viewers' attention to the center of the piece, where the type is.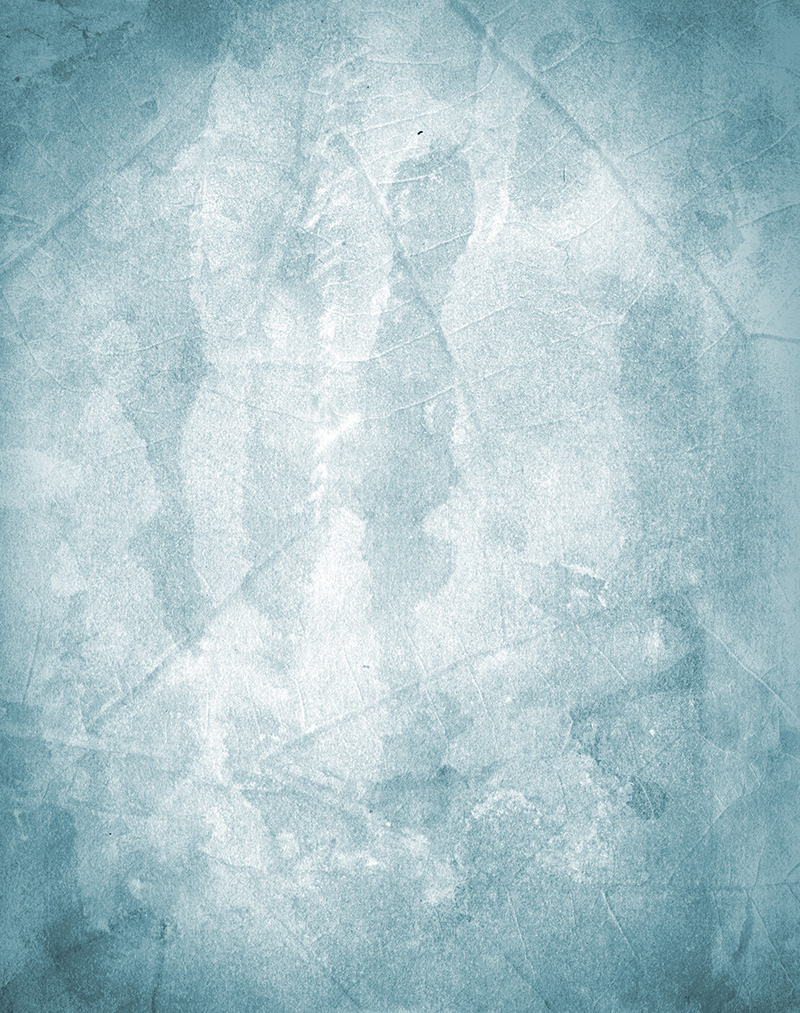 We'll repeat the same process: place the texture as a smart object, desaturate it, use levels to enhance it, and switch its blending mode.
Blending mode: Soft light @ 35% opacity.
This concludes the texture part. Here's what my layer stack is looking like.
Step 6: finishing touch
In our case, the finishing touch will be a subtle halftone effect. This will allow us to give the piece a tactile feel, as if it were printed.
Start by creating a merged copy of all your visible layers (CTRL/CMD+SHIFT+ALT/OPTION+E). I've renamed my copy Halftones.
Convert the layer to a smart object.
Proceed to add a Color halftone effect to your layer (Filter > Pixelate > Color halftone).
The result is obviously not adequate.
Start by changing the effect's blending mode. You can do so by clicking on this little button, on the right of the effect name in the layer palette.
Change the blending mode to Soft light @ 100% opacity.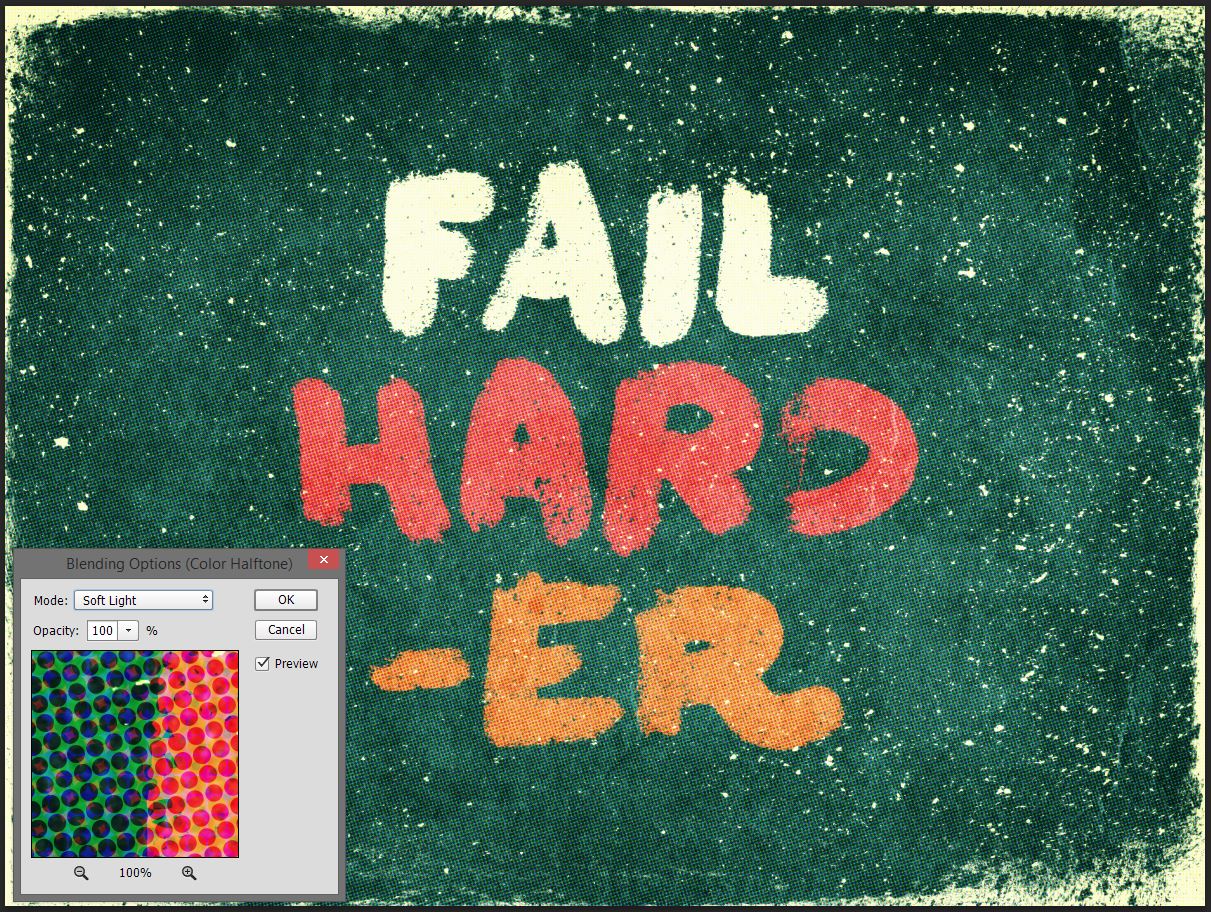 From there, change the actual layer's blending mode to Lighter Color @ 75% opacity.
Because of the effect's nature, the colors in the piece have slightly shifted. You can fix this if you don't like the result by adding a hue/saturation adjustment layer, clipped to the halftone layer.
And we're done! Isn't it looking nice?
Concluding thoughts
Well, we're done. I hope you had as much fun following along as I had writing this tutorial. I also hope that this short write-up helped you to see the potential these ink textures have to quickly bring some ink elements in your designs, to be used as masks, or as textural elements.
Don't hesitate to reach out if you have any questions! I'll be watching the comments below, but you can also tweet at me @simonhartmann.
We'd love to see your tutorial outcomes! Don't hesitate to post them on the Go Media facebook page, or in the Go Media Flickr pool, or in the Go Media Pinterest galleries.
Finally, don't forget to get your hands on both volumes of The Shop's Rolled ink textures!
BUY THE SHOP'S ROLLED INK TEXTURES, VOLUME 01
Illustrator Poster Design Tutorial
With the re-release of our latest, horror-themed, vector set, we felt it was fitting to have an Halloween tutorial. So today, we're going to work on re-creating this poster for Dracula's daughter, a fictitious movie from five or six decades ago. We will be using vectors from Go Media's Arsenal to help us out with this poster (you can purchase below!).
The design above was a team effort between Steve Knerem, Jeff Finley, and myself. As you can see, not all the details are historically accurate (actor names, type choices), there are some alignment issues, and a typo, but it's a good base to start from.
We'll be using Illustrator as our main tool throughout this tutorial. This will allow us to easily limit the number of colors of our final piece. This is for two reasons: we want to potentially screen print the piece, and it forces us to design more efficiently.
We'll see how to recolor the vector elements from set 23 to match our color palette, how to place them around, how to manipulate the type to create the title elements, and more! Let's get started, shall we?
Step zero: the layout
The first step would be to take a piece of paper and a pen, and to comp some layout options. This is also where we looked at the content of set 23, and decided which pieces to use. Steve is the one who came up with the concepts for the poster's layout. He also fixed the poster size at 18″ by 24″. Here are a couple of the sketches he made:
As you can see, the diamond element, along with the witch's head have been there from the start. The earlier versions of the composition were a bit busier, with a lot of elements in the bottom half of the frame. We decided to simplify things.
Since the process between Steve, Jeff, and myself was very organic, I'll spare you the headaches of the back and forth between us. From now on, this will be written as if we started from scratch. Also, since there were so many people involved and that some of the steps haven't been documented, we might end up with an end result slightly different from the mockup at the top.
Step one: document setup
The first step is straight forward: we need to create a new document in Illustrator. I created an 18″x24″ document, at 300 dpi and in CMYK.
Useful goodie: here are the main colors we'll be using.
Step two: background elements
Main background color
After placing a series of guides (to find the middle, and get a sense of the bleed I'd like to keep), I've created a  new layer that I've named "bg elements." I then used my rectangle tool (M) to create a centered 18″x24″ rectangle filled with a very dark gray (#121213).
Background texture
The texture part is pretty easy: Steve created a vector texture pack as part of set 23.
I just grabbed the grunge texture in the pack, placed it in above the dark gray rectangle, sized it to fill the whole artboard, and colored it in RGB black (#000000). This way, it contrasts softly against the dark gray of our background rectangle.
The finishing touch for the texture is to hide the parts of it that extend beyond our artboard (when sized at 18″ wide, the texture is almost 26.2″ tall). We're going to use a clipping mask for this. Just create another 18″x24″ rectangle above the texture group, center it, and remove any fill or stroke color. I've also renamed it to texture clipping mask. Then, select both the texture and the rectangle, right click, and select the Make clipping mask option. And you'll have a clean looking background!
Background burst
The purple burst is the focal element of the background. You'll notice in our mockup above that the burst is grunged out by the texture. This means that we'll have to place it between the bg and the Texture clipping group sub-layers.
In order to get a burst, we need to first create a circle. Mine is 16″ in diameter. It's centered in the artboard, and filled in purple (#614a72).
Next, we'll be using the Zig Zag filter to create the burst out of that circle. It's in Effects > Distort and transform > Zig Zag. Make sure the Preview box is checked, and start tinkering with values until you get a satisfying burst. I've used  an absolute value of 2.5″ for the size, and 50 ridges per segment. I also chose smooth points versus corners, as it gives me a softer, more worn look.
As you can see, the burst is way too wide right now. A little bit of resizing from the center, and we're good to go (hold SHIFT + ALT while dragging one of the corners of the bounding box inwards). You could also make your burst around 12″ wide right away.
And our background is ready!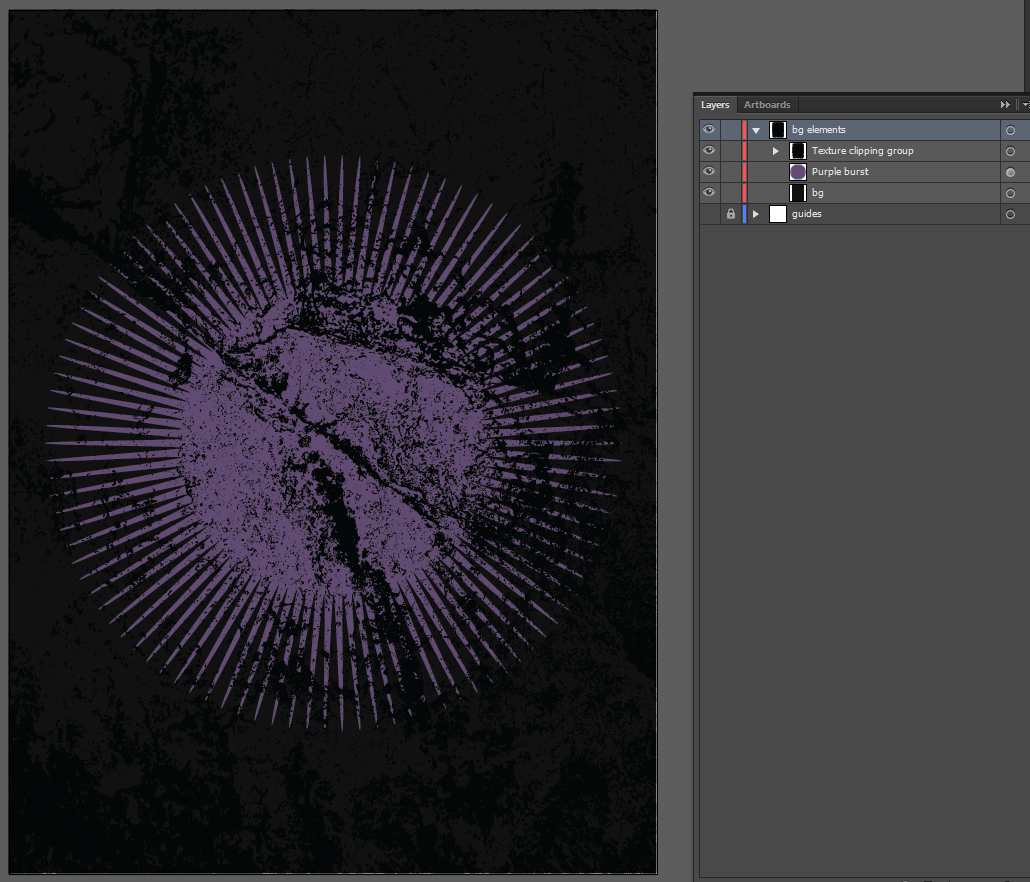 Step three: assembling our main elements
Copying from the vector packs
Now that we have our background, it's time to grab the elements we'll be needing for the rest of the poster. I have the following:
You should note that you don't have to use these elements for your poster design. It would be absolutely acceptable to grab some other vector elements, or to make your own, to follow along with this tutorial.
As you can see, there are some things we won't need (the hands of the zombies, the scrolls and supporting elements of the "sexy" witch, etc). Let's go ahead and delete these. Ungroup, use the direct selection tool if needed (A), select the parts we don't need, and here's the result: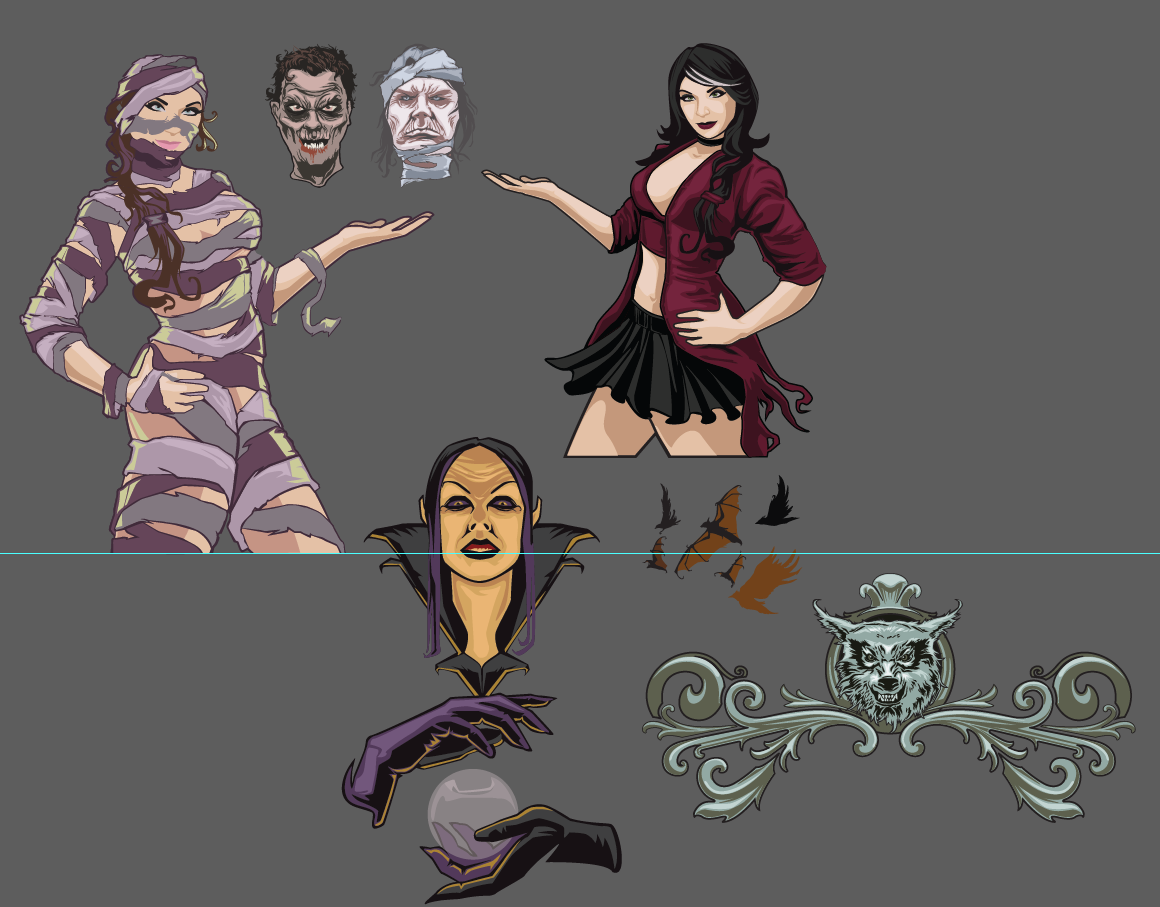 Preparing the portraits and the wolf ornament
I'm going to walk you through preparing the first portrait. The process will be the same for the three other ones. Let's prepare the top left one.
You could ask, why are we modifying these? The purpose behind this modification is to have the four surrounding portraits toned down in terms of colors. This will let the center piece have much more visual impact.
First, we need a black circle we can put in the background. The head of the zombie is 2″ tall, so I made my circle 2.5″ in diameter.
If we look at the finished product, the circle has a lighter (#232323) stroke. It also crops the portrait closer. The first thing I've done is to align the stroke of the circle to the inside, and to thicken it to 10 points. I've then resized the circle closer to the top of the head. So close in fact, that some of the hair goes over the edge of the circle.
Next, and in order to simplify the recoloring process, I've actually used the Pathfinder to merge the head together. We could keep it un-merged, but it would make the process even longer, to figure out all the paths and to select the right ones.
After merging, ungroup the head, and start selecting the shapes to switch them either to black for the dark parts of the face (#000000), or to dark gray (#222222). It will take a few minutes, but it's going to be worth it! As part of the recoloring process, I've also recreated the pupils in the eyes with two circles. This is because the original ones are half-circles, that get deformed during the merging process anyways. Once the coloring is done, it's time to group the head back together.
Time to clip the head within the frame we created. Unlock the background stroked circle, and make a copy of it. Then proceed to paste it in front (CTRL/CMD + F) of the original circle. Then go to Object > Expand appearance. Ungroup the result. This will allow us to select and use the inner circle as a clipping mask for the portrait. Once you've applied the clipping mask, the portrait is almost done!
We now need to use elements from the wolf ornament to pimp the portrait frame a little. Following a similar process to the zombie head itself, we'll be ungrouping the ornament, eliminating the parts we don't want, recolorizing it, and applying it to the top and side edges. After that, we'll be applying a stroke to all of that, to help it standing from the grunge texture of the background. See the process in pictures in pictures below:
There's one thing that didn't work according to plan, and it was in the next to last step. When offsetting the path of the copy (Object > Path > Offset path), the black stroke around the ornate elements was just too much. So I used my direct selection tool to delete the extra elements around them, to make it visually lighter.
Following a similar process, you can prepare the three other portraits. Or, you could dig into your layers, figure out where the zombie head clipping group is, and just swap the head out for the other portraits, so you don't have to recreate the circle and the other elements each time. This is done by simply dragging the layers in the appropriate order and within the right groups via the layer palette.
In order to avoid having to recreate the frame around the head, I simply flipped it using the Transform menu available when right-clicking (Transform > Reflect). Below are a few shots of going through the remaining two portraits, as well as the wolf ornament.
Phew, that took its sweet time. Time to get the center diamond shape prepared.
The diamond
To create the "petals", we'll be using two overlapping circles and a bit of Pathfinder magic. We'll then proceed to trace the diamond shape, using our smart guides (View > Smart guides) to align its top and bottom edges with the top and bottom of the top and bottom "petal", and its side extremities to the center of the horizontal petal line, and to the edge of the diagonal petal. I promise this makes sense in the images below (you'll be able to see my values for size, stroke thickness, etc., in them too).
After some trickery with strokes and expanded appearances, we can recreate the same type of effect as in the original piece. It has a green outer stroke (#60806b), which also seems to merge with the petals, an inner black stroke, and an orange center (#cb7856).
Adding texture to the diamond
The orange part of the diamond features the hand-drawn snake skin texture that's available in the vector texture pack. We'll simply add this texture at the top of the diamond itself, and use a copy of the diamond path as a clipping mask. In terms of scaling the texture, it's your call. Remember that the diamond shape will be our big, central element in the poster. So if we just size the texture to cover the diamond, it'll be very big once blown up to its appropriate final size. I'd suggest making a collage of a couple of duplicates of the texture for a better effect. You should also consider making a couple of duplicates, then reverse the source texture to finish the texturing. This will make it look less uniform.
Because the diamond has a stroke aligned on the inside, we'll need to expand the copy, merge it to subtract the black outline from the orange diamond, ungroup the result, and delete the black outline before being able to use it as a clipping mask. Look at the image sequence below for the step by step actions I've taken.
Colorizing and including the witch in the diamond
The process to colorize the witch is very similar to the one used for the portraits: merging, ungrouping, selecting the shapes, changing the colors, etc. My goal is to keep the color palette to a minimum overall, so I've only introduced one more color, a dark green for the skin's shadows (#44594a). I'm reusing the snake skin's bright orange for her pupils and teeth. The lighter parts of her collar are that dark gray used for the portraits. I've also left the crystal ball as is, as I want to keep its transparency effects intact.
After making sure that my witch is placed above the diamond's layer, I just placed it on top, and decided to size it to obtain a similar crop to our original piece. The hands will be cropped by the lower edges of the diamond, and the head of the witch will come pretty close to the top edges. The cool thing is that you can move the hands apart if needed to fill the frame better, which I've done. After placing the witch, I just made a quick copy of the snake skin texture clipping mask to clip the witch, and it's good for the final touches: the bats and birds. These were simply placed, duplicated and mirrored, and centered. I then colored them black for a higher contrast against that orange background.
After that assembling, I just created a copy of the diamond, witch, birds, and bats, and placed it in its own layer atop of everything else in the poster frame.
Phew, we're done with the bulk of this tutorial here. Now, onto the type!
Step four: type elements
There's not too much type on this poster. Each actor portrait features the name and role. There's a two part sub-header above the diamond. Finally, the main title is at the bottom of the diamond. The typefaces that have been used are Hitchcock, Cooper Black Std, and Coop from House Industries.
The actor name and role are very straight forward. Two different sizes of text in a lighter gray (18 and 24 points, in #323232), and done.
The sub-headers ("What is she hiding?" and "What is her secret?") are also quite easy. They're written using the Hitchcock typeface. The trick with these is to use the Flag mode in the Warp filter (Effect > Warp > Flag). We're also going to use filler characters (I'm using the underscore, but whatever works, as they're going to be deleted) to fine tune the curve we're giving the text.
There's also a "shadow" effect with it. I've obtained it by simply duplicating my text group, and offsetting the lower group by eight arrow taps down, and eight arrow taps to the right.
The process is identical for the second sub-header, except that it's aligned to the right, and that the text offsetting is also reversed to the left. See the image sequence below for the various values I've used.
The big piece is the main title. It features complex layering, and a full shape outline.
There are three layers: orange, black, and green. The key to the effect is to offset the black layer less than the green one to get the uniform look. In order to obtain the full shape outline, we're going to merge a copy of all the layers, place it in the back, and either add a stroke to it or use the offset path function. I personally prefer offset path, so that's what I'll show you. It's all written in Coop Bold, and we're using the Flag filter again (but at 15% this time). The top line is sized at 200 points, the bottom at 250 points. The line height is at 225 points.
Along the way, I also realized that beefing up some of the shapes by adding a stroke to give them more weight and smooth the overall visual balance helped. The black layer of text, the green layer of text, as well as the full shape outline all went through that treatment. In some cases, some of the letter shapes needed to be fixed once they were expanded.
And now that that's done, we can say it's over!
Bonus! Step five: fake folds
To finish things off, we can add a fake folds vector element on top of everything. A long time ago, I scanned in that folded/scratched paper texture. After placing it in Ai, I live-traced it and got the following vector element:
You just have to place that element in a new layer above your poster, drop its opacity to 50%, and you've got yourself fake folds!
And because we're in a good mood, you can even download these fake folds for your own use, in both personal and commercial projects. And while you're at it, you should sign up on our email list to hear about all the rest of the good stuff we release on the Arsenal.
And finally, don't forget to mock your final art up, and to show it off in the Go Media Flickr pool.
Well, that's it for this tutorial. Don't forget to check out vector set 23 on the Arsenal, and until next time, cheers!