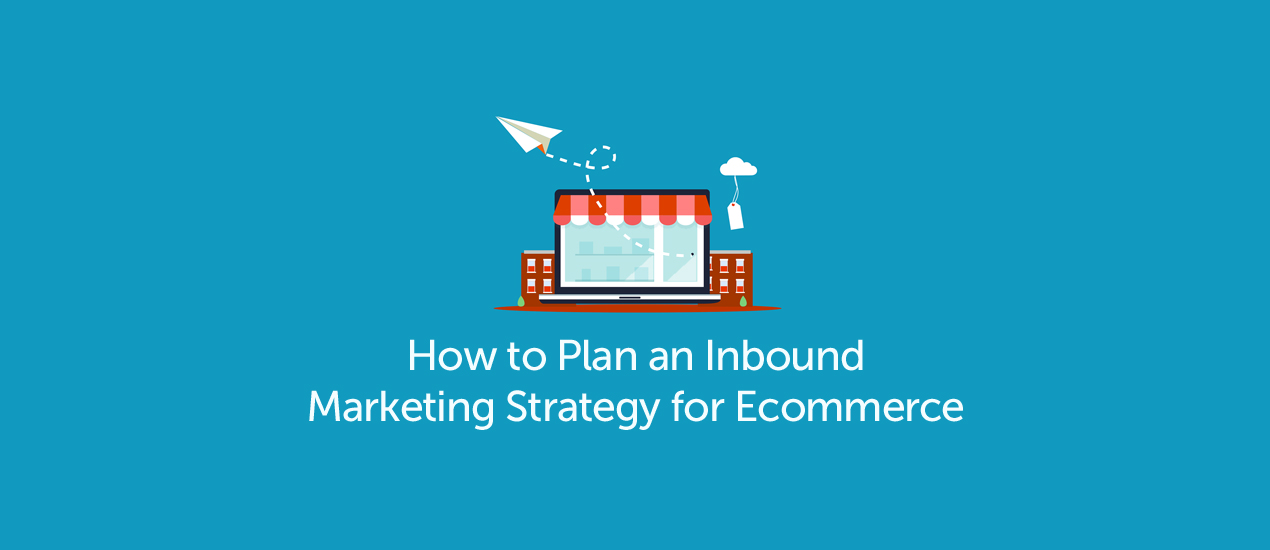 Inbound marketing is a set of marketing tactics and techniques concentrated on utilizing content relevant strategies to current and prospective purchasers and then pulling them toward a business and its products.
A dominant characteristic of it is that inbound marketing isn't just one tool, one technique or even a single campaign. Rather, it is a group of on-going activities that, when completed successfully, create highly visible scalable revenue driver.
In recent years, there was a big shift in consumer behavior. Almost 80% of Americans shop online, and the rest of the world will soon follow. People purchase things through their smartphones more and more. Such trends mean that the eCommerce world is becoming more accessible, faster, and takes place over a broader variety of platforms and devices. The final conclusion is that inbound marketing is the one marketing approach that empowers eCommerce businesses to scale engagement with prospective and current consumers. The goals of inbound marketing include:
Increased number of visitors.

Bigger lifetime value.

Increased average order value.

Increased conversion rates.
Want to know how to plan your inbound marketing strategy? Read on and find out!
Set up your website
Selling anything online start with a place to sell it – your eCommerce website. If you are going with bare essentials, you can sell from marketplaces such as Amazon, eBay, or Etsy. Here, all that you will need is to create a profile.  Their only disadvantage is that you won't be able to accurately track conversions and build your own brand.
For high-quality hosted eCommerce platforms, you can use Shopify, Wix, Weebly or Squarespace. Other than that, you can set up your own eCommerce website with WooCommerce or WordPress.
All aforementioned options can give you a nice technical foundation with quick, easy setup. They will also enable you to incorporate a customized design – "theme". Themes enable you to have a website that looks good and acts fast, while you don't have to spend months of effort and large sums of money on building them.
Developing a store on an already established platform allows you to implement a unique and easy-to-build design.
Organic search and search engine optimization
While there is a broad range of paid traffic, a successful SEO strategy is always a pure win. Yet, most website owners fail to realize the sheer amount of traffic that Google organic search can create. It just needs to execute in the right context.
Google processes over 63 thousand searches per second on a daily basis. For the majority of queries, most of the clicks go to organic results. Everyone knows that AdWords campaigns for commercial keywords are quite costly. That's a price you don't have to pay when you rank in the organic results.
SEO consists of three parts.
Part one – Technical SEO. This one is all about ensuring that search engine bots/web crawlers crawl through and index your website appropriately. About not having numerous duplicate contents. If you choose a platform like Shopify or a self-hosted store with WordPress, these problems will be already solved for you. Different platforms may still need an SEO technical audit.
Part two – Optimization and on-page content. Here, it all about targeting the right keywords and making sure that your website is created in a coherent way that search engines and users visiting your website understand. Its crucial components are keyword research, keyword mapping, title tags, and meta descriptions. For an eCommerce website, you can create different pieces of content that will bring visitors, like purchasing guides, How To's, Product comparison or Category pages.
Part three- Off-page factors. In this part, we need to get a link, while understanding that not all links are equal. Black-hat tactics, like purchasing links will actually harm your SEO efforts. High-quality links placed on websites with authority or that are popular are a dominant factor for increased visibility in search results.
Social aspect
If SEO has its place in inbound marketing for eCommerce, social media platforms stand in its close proximity. These platforms are a part of the initial phase where you're attracting people to your website and convert them into leads.  You get to talk to millions of people, without needing to pay a dime, and even if you want to work with affiliate sites you can find the best Affiliate marketing strategies 2020 in this site online.
Besides attracting new people, social media are an excellent way of promoting your brand, interacting with any potential customers online, and most importantly, building your brand's authority. Another way of building a brand's credibility is through using phone systems for small businesses.
Almost every human on this planet has a habit of calling a company whenever they have an issue or a question for it. A big part of your inbound marketing strategy is creating an image of your business that says – I'm reliable, I have credible information you can trust.
Although social media experts try to make it all sound like rocket science, it actually isn't that hard. Know where your audience is. You don't have to omnipresent on just about every social media platform. Concise and direct interactions are where the magic happens and you build relationships with your audience.
Choose a single or two that will impact your audience, sales, links and brand awareness. Automate other profiles to save time and set up alerts to "listen" when not actively participating.
Focused pages
Now you need to create high-quality concentrated pages to receive sales. In addition to your About page, Home page, and Privacy page, you will need landing pages.
Landing pages aren't complex – they are just places where visitors can land and make a purchase. Nobody cares about or even looks at your homepage. A homepage is for people who already know your business and are just navigating around.
Landing pages are for potential or returning visitors to land on and convert. Before creating all other website pages, you will need to develop focused landing pages that sell a single or all of these things:
Offer specific – Such pages are about the product info. They might be just a product page, but also a category or specific landing page for a bundle. The end-goal here is selling to people at the very bottom of the marketing funnel – where customers are most likely to convert.

Persona specific – That is all about the product benefits to those that you sell them to. Again, they might be a product page, a category page or a specific landing page for a bundle.
In conclusion. Remember that every part of this strategy needs to be measured, interpreted and analyzed in order to increase its effectiveness. There are numerous ways to gather reports and filter your visitor data. Google analytics is one of the ways, that lets you combine data into a single-screen layout that show the varying degrees of visitor marketing data and depth of the sales funnel.
When you create a website, everything from the theme to the fonts of the website matters. You need to optimize every little aspect and perfect the many things to ensure that your website is user-friendly. This helps you increase conversion rates and boosts your revenues. You may be wondering how a simple font can affect your website performance. Different aspects including readability, appearance, loading time and preference of clients come into play. Clearly, optimizing your fonts is an essential step in your website development process. Here we describe ways to optimize web fonts which will help you instantly boost the appeal and performance of your WordPress site.
1. Use specialized services
There are a number of different services on the web that particularly deal with web font optimization. The matter is of critical importance which is why sites like Typekit and Google Fonts work tirelessly to cater to your needs. These are third-party fonts that help you to customize the fonts on your page thanks to its vast storage of most commonly accessed fonts. You can also use different font plugins which include:
If you don't know much about CSS, this is the perfect plugin for you. You can use these fonts by opening the theme panel and using the variety of themes present. Each has its own custom fonts that help you chose the perfect font that you require. Plus, it works on different browsers, optimizing your experience.
Which has an elaborate library of fonts for you to choose from. You can also make specialized custom designs and craft special art for your website. The font plugin gives you access to a live preview so that you can have a view of your actual site before everything is updated.
These fonts provide you with the ease of access to a number of fonts. You can easily style le your custom fonts and modify the file according to your preference. They also help to incorporate the fonts into the website, boosting the entire process.
 2. Asynchronous loading of web fonts
You can get a blocking request when you are requesting fonts through font-face. To avoid this issue you need to employ different java scripts and call your fonts through them. There will be millions of different styles to choose from however, you need to act wisely. Being a blogger, you tend to find the best ways to craft a user-friendly and efficient website. Here is what you should do in order to optimize the speed of your website:
Use a variety of java scripts to call the different fonts via font-face

Use different fonts so that the website can run them simultaneously

Employ different typefaces to create a user-oriented design that will boost your website performance.
Web fonts create a key role in improving the UX as well as conversion rate of a website. Considering these two factors, even the best online business ideas may suffer from low traffic, high spam score, and high bounce rate due to bad UX and web font loading time.
3. Don't go overboard with typefaces
Where employing a limited number of typefaces is good for your website, choosing too many is hazardous. It can:
Delay the loading of your website due to the different number of sets of fonts that the website will need to load every time it accessed the page.

Decrease the performance of your website because of the burden on the browser.

Reduce conversion rates due to excessive loading time and poor user interface.
In order to improve the website performance, you need to choose a moderate number of typefaces and pair them together in order to boost your website efficiency. Don't be smitten by the millions of different styles. Burdening the host with them will result in unnecessary load on your website, considerably decreasing its performance.
4. Use a preload header
You need to be choosy when using this feature because if you add the different resources, the browser picks them all at once which makes the whole thing pointless. On the other hand, if you are selective and choose the selective fonts precisely, a preload header can be very advantageous.
It helps the browser to load all the fonts excessively fast

It also helps you easily incorporate the fonts into the site

Aids the website to load the required fonts optimizing the website performance.
5. Mach your fonts with the browser
Different browsers have different font compatibility, a wise decision is to do your research and chose fonts according to good review. Website builders incorporate a variety of font formats depending on the popularity of the browser. In short, there are 4 types of fonts. They include:
WOFF,

this is the Web Open Font Format, devolved in 2009, it is a true type of font. Developers use it with Metadata and for compression.

TTF,

also known as the True Type Font which has been around since as early as the 80s

WOFF2,

the Web Open Font Format 2 improves on the preexisting fonts and is an improved version of the font.

Embedded Open Type

, often used for the embedded codes in the website. Originally made by Microsoft, it has a major appeal for users.
If you use Google Fonts, a major part of choosing and optimization is done for you. This is because:
Google has compressed all of its fonts for ease of access

Google provides the fonts via Google's CDN improving the speed of delivery

Is already optimized, but still allows you to make the preferred changes.
6. Cookies are good
You can use cookies to store the fonts of a website so that the browser doesn't have to download them over and over again. This improves loading speed as the fonts are present in the browser cache memory already. You can also use the local storage. It is slower than cookies but it does provide a longer storage of fonts. Enabling the cookies will
Provide a temporary storage of the loaded character s of the fonts, serving as a temporary memory.

Improve website loading speeds as part of the fonts were already stored as cookies when you first accessed the page

Boost website performance and

conversion rates

thanks to better loading speeds.
7. Limit the characters
There are a ton of characters present in every font you choose for your website. So considering you used 4 fonts, this would mean that the rower will need to load 4 different sets of character. This can lead to:
Excessive burden on the browser

Excessive delays due to massive downloading every time a browser accesses the website

Slower loading time due to the large load
However, if you set the browser to load only the specific character found on the page, the website will load much quicker. Of course, you won't use the entire set of characters from every font, hence, if you chose a specific font, only the characters showing on the page will load which will decrease the ultimate load on the browser. As a result, your website performance will improve considerably.
Endnote
You need to consider the many ways you can use to optimize the website fonts. Doing so will help to boost the website performance and will optimize user experience. This will translate into higher conversion rates and increased revenues, benefiting your business. Follow the steps above in order to optimize your WordPress site fonts for better performance.
Tips on How to Boost Usability of a WordPress Website
It is a small world, but the digital world is even smaller. Therefore, it is important to safeguard your brand's reputation as a single miss from your end can affect your brand's identity. One of the places where you have to keep your brand's identity in mind is your website and blog. It is your brand on the virtual world. It is your window of getting more opportunities. Therefore, it is essential to ensure that your website is easily accessible and attracts your target audience.
While there are many several web development options that you can use to create your website, one of the easiest and efficient ones is WordPress.
WordPress allows you to develop user-friendly websites and helps in making it usable with its easy-to-use plugins, navigational tools, etc. We are going to give some easy tips on how you can boost the usability of your WordPress website.
Below are few tips that will help you:
Tip # 1 – Website should be visually appealing
First impression, as we always say, is the last impression. Now, imagine for a minute – would you explore a website with confusing navigation, garish colors, and designs that take ages to download, Or would you prefer to explore a website that is easy to navigate and has eye-appealing color combination and good design. Most likely, you will choose to explore the latter website.
You might find us repeating us ourselves, but we cannot stress enough on the importance of creating a website that has an easy workflow with good visual impact. Also, ensure that you update your website with the latest principles of website designing as what worked ten years ago might not appeal the visitors anymore. So, it is important to update your website regularly to keep your visitors engaged in your website.
Tip # 2 – Go mobile!
Let us face it – people access information on mobile more than on laptops and desktops. So, it is critical for your website to be mobile-friendly. Your target audience should be able to access your website on the go! And this is possible only if your website has a responsive design. Now, you might ask if you have to upgrade your website. The answer to it is a loud YES! Earlier, websites were typically designed keeping the PC in mind.
The mobile screens are small and viewing your website on mobile can be an arduous task. Your visitor may have to scroll sideways and downwards to read even a small paragraph of text, and that can be a great disadvantage considering that people no longer have the patience to scroll so much to read a small chunk of text.
A responsive design makes your website mobile-friendly, so the visitor can read the content easily without having to scroll/zoom much. If you are wondering if it is a tough task, then let us assure you – it is not! With free WordPress plugins such as Jetpack, you can optimize your website for smaller screens and make your content accessible on all devices.
Tip # 3 – Don't break the link with your website visitors
Imagine this scenario – a reader comes across your blog post that has a link to another website, they click on it and come across an error saying the page is not found. Disappointing isn't it? You almost lost a potential visitor there.
It is important to ensure that there are no broken links on your website. Be wary of adding broken links that direct visitors to empty pages. There are chances that the link you added today might not work few months down the line.
Now, monitoring every link might not be possible. But, WordPress has a solution to it. There is a plugin called Broken Link Checker checks for posts and pictures that have a broken link or missing images and notifies you about it. That will help you rectify the issue and keep your website updated.
Tip # 4 – Make website navigation seamless
Yes, we know we are repeating ourselves. However, this is crucial, and no matter how many times we repeat, website developers miss this simple but very important aspect of your website. It is a fast-paced world, and no matter how beautiful your content is, people are not going to read it if your website navigation leaves them with a bad experience.
From logical navigation (you don't want the website visitor to navigate from About Us to directly Contact Us without going through the other parts of your website), to adding a sitemap to make it easier for the visitor to explore the website, and linking your logo to your website's homepage; every small aspect adds to the customer experience.
Tip # 5 – Interaction with website visitors = potential customers
We live in a time where we require immediate solutions to our queries. Earlier, visitors had to either post their queries on the 'contact us' form of the website or call the helpline and wait for their turn to get their queries resolved.
Now, times have changed. Customers prefer to use different Omni-channels to resolve their queries. Therefore, while you can provide offline options such as a helpline to enable visitors to reach out to you, there are also options such as live chat window that can help you chat with your visitors real-time and resolve their queries at a less turnaround time. With quick solutions and proactive suggestions, you will be able to convert the leads into customers. WordPress offers plugins such as WP Live Chat Support that can help your website visitors to connect with you easily without third-party interference.
Tip # 6 – Attract your users with your content
When we talk about the usability of the website, we often focus on the design and user interface of the website. However, one thing that distinguishes your website from your competitor's is the quality of content. Ensure that your content is useful and is regularly updated. Remember that while a picture talks a thousand words, it is your content that will convert your visitors into leads. So, always keep your content as the focal point even as you update your website.
In conclusion
Website is not just another marketing exercise to be done for the sake of creating online presence. It is an important means of generating leads for your business. So, always ensure that your website is user-friendly and dedicate time to maintaining it regularly. A good content with great design, navigation, and real-time customer service is the key to success of your website and your brand identity on digital space.
Starting a WordPress Blog
Rachel Revehl
Copywriter for Go Media
Co-Owner & C.E.O. of Law Firm Ghost Writer
We heard the news. You just launched your own blog. Congratulations! A whole new world has just opened up for you. 
Best Social Networking Plugins for WordPress 2016
BuddyPress is an incredible WordPress plugin that converts your website into a fully-fledged social networking platform. It comes packaged with plenty of advanced features that extend the functionality of your site to offer social networking features such as private messaging, discussion forums for your visitors and a lot more. It provides all the essential features that let you build a community on your network.
It is an ideal tool for novice WordPress users, but if you are looking for more advanced features, you need to use the best BuddyPress plugins that can help you create beautiful and functional social networking site with ease.
With that effect in mind, we bring you the list of 10 most powerful BuddyPress plugins that not only improves user engagement but also promote your content on multiple social networking platforms.
1. WordPress Social Login
WordPress Social Login is an amazing plugin for WordPress. It enables your potential visitors to comment and login with social media networks such as Facebook, Google +, Twitter, etc. It nearly supports 28 social networks and services. Even, it allows users to access the site through restrictions and filters.
With the use of this plugin, you can boost the user interaction on your site and encourage visitors to become permanent members. It enables your visitors to register on your site by using their existing social account IDs. This saves a lot of time as visitors don't need to fill out the registration forms.
2. BuddyPress Activity Plus
This plugin enables you to incorporate oEmbed videos and media in your activities. It allows users to attach and embed images, videos, and links directly from the activity stream with ease.
The BuddyPress Activity Plus plugin provides all the social networking features that can help you upload and share images and videos with the large number web audience.

3. WangGuard
WangGaurd is a security plugin for WordPress that protects your site from making registrations by spam users and sploggers. With every new registration, it checks the data of the new user in the database, and determines its status in order to protect your site from spam registrations.
4. MemberShip 2
Transform your WordPress site into a fully-fledged membership site using MemberShip 2 plugin. The best event donation plugin, WordPress donation and fundraising plugins that will help you easily collect one time donations as well as recurring donations using PayPal, Stripe, WooCommerce, other credit card processors, and even cryptocurrency.
It is a great plugin that allows you to provide your content in two divisions: free content for all visitors and paid content for those who are members. You can easily set up and install this plugin to determine what comes under the premium content.
It gives you complete control over your content available on your social websites such as pages, downloads, comments, posts, galleries via shortcodes.
5. BuddyStream
BuddyStream offers you and your network users the option of embedding and synchronizing their activity streams from other popular social networks on your networking site.
This plugin allows you to integrate your site with multiple social network websites such as Twitter, Facebook, Google+, etc. You can also get user stats and filtering options by making the use of plugin's admin panel.
6. BuddyPress Group Extras
This plugin boosts the group functionality of BuddyPress and allows you add default extra content or pages for groups. It can be group rules, descriptions, wikis, FAQs, etc.
With the use of BuddyPress Group Extras plugin, you can include custom fields by making the use of several types of options including checkboxes, radios. dropdowns and a lot more.
7. BuddyPress Links
Allow your members to share links, images and videos of your site on their social media accounts using this WordPress plugin. The plugin comes up with various options that can help admins to organize link, widget, etc. Even, users can create and manage links, embed links to categories, upload images thumbnails and comment on other's link, without any hassle.
8. BuddyPress Groupblog
The BuddyPress Groupblog plugin lets you extends the functionality of group by allowing each group to have a single blog related with it.
Group members automatically added in the blogs and the blog roles will be set by the group blog admin settings. Plus, it can help you increase your user engagement but your site gets more content as well.
9. BuddyPress Avatar Bubble
The plugin allows you to display hover cards on user avatars (thumbnails). BuddyPress Avatar Bubble plugin displays a bubble associated with the user's information whenever the avatar is clicked by someone.
10. BuddyPress default data
BuddyPress default data plugin allows you to test your BuddyPress social network before launching the final version. It loads default data to help you test your version with ease. It automatically populates your BuddyPress installation for testing purposes.
These are the top 10 BuddyPress plugins that can help you improve your social networking experience and offer you the world-class social network platform without any heavy lifting. Let us know which one serves you best in the comments section below!
Maggie Sawyer is a professional web developer, a blogger by hobby and expertise in providing the best convert psd to wordpress services at very affordable range. Presently she works for MarkupHQ Ltd., a web development service provider company with a global reach. She passionate about sharing ideas and thoughts related to wordpress customization. Connect with her on Google+ and Twitter.
Why You Should Use WordPress
So, you want to build a killer website. Great. Here are three questions for you before we begin:
Do you want your website to work?
Should it be easy to use?
Should it be easy for you to update?
Wow! What a surprise! You answered, "YES!" to all three questions.
Obviously, these are three fairly basic–but absolutely fundamental–requirements when building a website.
We're a transparent, upfront team here at Cleveland Graphic Design and Web Design Firm Go Media. Our goal is to save you time, money, and make your web presence as awesome and lucrative as possible. And that's where our love for WordPress comes in.
Yes, WordPress is a blog platform. Your Aunt Linda may use WordPress to share her drool-worthy, double chocolate chip cookie recipe with her knitting club, but that's the beauty of WordPress. Everyone from your Aunt Linda to your nephew Joey can use it. That means once the site is established, you will easily be able to edit content from any computer with Internet access. No paying for a designer or a coder for an additional page of content–you'll be able to efficiently add copy and an image, publish the updates immediately or schedule them whenever it's most convenient for you. WordPress can save time, keep your website consistent, and give you the freedom to do the other million things you need to do to keep your business thriving.

WordPress can cater to a wide variety of businesses. Pictured above are Laurenco Waterproofing and Makeup Academy Pro.
Let's be clear here: WordPress is not just for recipe swaps. WordPress powers over 100 million sites! From the site you are looking at now to these other fine websites Go Media designed: Makeup Academy Pro,  Laurenco Waterproofing and Summit Developmental Disabilities Board we can help your site represent your brand at it's finest. We're early adopters of WordPress with over fifteen years of WordPress experience — our expertise means that we can offer custom your business WordPress themes AND unique Go Media WordPress plugins. Looking to add custom posts, special theme options, or unique pages targeted for your business? Look no further. Why bother building cookie-cutter websites when our expertise with WordPress and its Open Source platform provide the flexibility to basically build whatever you are dreaming of?
This carte blanche extends to e-commerce. Cleveland Web Development firm Go Media has been integrating e-commerce with WordPress for over ten years. Our platforms have processed millions of dollars throughout the years. We're comfortable working with small retailers to national conglomerates. Here's a short list of what we can do for you:
Organize and present products by categories, attributes, tags, price and more.
Product feature images and slideshows with large image viewer.
Supports a retail price, sale price, special customer pricing, variable pricing and more.
Product details tabs with descriptions, customer comments, reviews and additional information.
Related and cross-promotional products can be associated with any item.
Currency, taxes, shipping fees, and many related extensions to integrate with 3rd party systems like Fedex & UPS.
Inventory counting with Out of Stock settings.
Dozens of payment extensions with multiple checkout options such as Credit Cards on most major merchant gateways, Paypal, Amazon and many more.
Advanced control panel dashboard with sales updates, reviews, stats and more.
Marketing & Promotion tools like coupon code management and sales alert banners.
Hundreds of extensions for 3rd party integration like QuickBooks, TradeGecko,
Veeqo and countless more.

Cleveland Public Theatre: Responsive WordPress site that caters to any gallery, social media or blog themed need.
Above all, each transaction is secure, reliable, and easy for the customer. That means your front-end of your WordPress looks flawless for your user, encouraging them to purchase from your site. A top-notch experience builds confidence for your customer, which builds a repeat, loyal user. The back-end of your e-commerce site will also be clean, a snap to manage, and will make the selling process…well, easy. And isn't that the point?
If you haven't figured it out already, WordPress should be your go-to platform for dependable, user-friendly, creative, world-is-your-oyster websites. If you still have questions, or just want to chat about why you love WordPress too, get in touch! We'd love to hear from you.
Does your website crawl?
In internet speak, "crawl" doesn't mean that your website or web page is moving or loading slowly. It means your site's SEO, or search engine optimization, is working. SEO means your desired audience will find you…in the most positive, most lucrative stalker-esque way. But where do you even start to have powerful SEO?
Keep it Simple.
An important first step to know when building a website for strong SEO is to build it with good, clean code atop a reputable CMS. CMS, or Content Management System for those of you just getting started, is the system that helps you organize and publish your content. WordPress is inarguably the very best, most accessible CMS available to the masses. It offers everything you need to get you well on your way toward being found by the search engines. WordPress is inexpensive (great for your bottom line!) and super customizable. It has the best open source CMS Award and over 143,000 lines of code. Add in organized page structure, rich meta data in each post, strong navigational links and easy page indexing, and the fact that it's used by 100 million+ websites…well, it just seems foolish to use anything else. And while we love a good time as much as anyone, Go Media doesn't believe in being foolish. We use WordPress as our CMS platform for nearly every single website we build.
Actionable Tip: Once you have a powerful platform like WordPress backing your website, you can then take advantage of the unrivaled SEO plugin WordPress SEO by Yoast to really take control of your SEO efforts. All of the custom WordPress websites we develop at Go Media in Cleveland come with Yoast's SEO plug-in installed.

Keep It Clean.
That's right, no twerking. A clean website on the backend means an easy website to find and an easy design for your customer to use. Win-win! What factors are important for optimization? Start by utilizing effective hierarchical navigation. Good menus help your visitors find what they need faster. You want every click you can get. The search engines keep track of your clicks and consider more unique clicks to mean more relevant content. Be sure to use "pretty permalink" URLs. This means use your.com/about and not your.com/?pid=123. Do you use meta tags? You should! Meta tags like title should be appropriate for the content and one-of-kind. This helps people AND the search engines (<– notice a pattern here?) understand what they're about to read. Not only will your customer be happy, you'll be happy.
Thorough HTML template elements are another factor the search engines look for. You'll want to use things like alt and title attributes for images & links. This ensures elements like anchors <a> are more descriptive. Not only does this assist users, especially those with any accessibility impairments, but the search engines will essentially award you for these. You're helping them understand what every little detail of your website is about. There are even more hardcore elements and attributes we could touch on like microformats and RDFa, but we'll just stick to the basics here.
I know this sounds like a lot of hard work, but keeping your site tidy and organized on the backend helps improve your SEO on the frontend. Go Media puts in countless hours to follow best practices for SEO. This means our sites have SEO that sets our clients' hearts aflutter and their customers flocking. Why? We know our stuff, and we make sure we are putting our best foot code forward.
Actionable Tip: Want to know everything good and bad about your website from the leader in search? Want to dig deep into ways you can improve your SEO and fix obvious problems? Give Google Webmaster Tools a spin! You can profile nearly everything.
Keep It Rich.
At a fundamental level, search engines simply try to match text phrases and make a best-guess on the context. This "context" typically stems from groups of topics, across the web. If you're well associated with your topic group, by way of links, the search engines consider you to be more relevant to the context of the search. The number of people pointing to you and how high-quality these links are help with your page ranking. And your page ranking helps with SEO. It would be easy if you could just jam a ton of content in your website and call it a day. Go for it, but your pagerank will absolutely not rise. (Thank you, Google and SEO guru, Matt Cutts.) Instead, have a point of view. Craft your content with your desired audience in mind. No one wants a fluff piece, least of all the search engines. Once you have your content in place, keep in mind that page ranking and all the other factors in optimization are a dynamic beast. Poor writing and poor content = a poor SEO rank. And we don't want to be poor now, do we? Of course, Go Media works to attract high-quality links so that other websites direct their readers to your expertise… just another way we have your SEO back.
Actionable Tip:  Before you write an article, take a moment to think about the keyword phrase you want to rank well for. Focus on one keyword phrase per article. For this article I wanted to connect Go Media with SEO (Search Engine Optimization).
Find a Partner in Crime.
When working with a web design firm, ask about their SEO efforts and make sure they follow best practices. You know the lingo now–ask smart questions and ensure they have the tools to help your customers find your business online. A lot of people can make a pretty website, but a pretty face doesn't get you that far in page ranks. That's why Go Media uses the 50+ years of human-labor on our team to create robust, creative, USABLE WordPress websites with SEO best practices in mind. We know how to build an amazing website like we know the back of our hands. We're not actually sure what that expression means, but we can tell you that when you partner with us, we will help your website succeed and have stellar SEO. No one can promise a #1 page ranking, but we can promise you a good time and a killer website. So if you need web design help — don't be shy!
More from Go Media about SEO:
WordPress SEO by Yoast Tutorial for Dummies –
Getting to Good in a Few Simple Steps
The Power of WordPress – Why We Believe in it, Why You Should, too
WordPress SEO by Yoast Tutorial for Dummies
Ready to enter the wild world of Search Engine Optimization?
I promise that, by the end of this simple tutorial:
You will no longer shrink under a desk whenever "SEO" is mentioned in conversation
Your websites, web pages or products will begin to bubble to the surface in more searches
You will feel more confident, and (gasp) maybe even become the SEO master, in your workplace.
It is possible, young Jedi.
What is SEO?
Per Wikipedia, SEO or Search Engine Optimization is "the process of affecting the visibility of a website or a web page in a search engine's "natural" or un-paid ("organic") search results.
This video by Search Engine Land explains SEO quite simply and nicely –
Tutorial Time –
For the purposes of this tutorial, I am going to show you how I worked my SEO magic on this very blog post, created and written on Go Media's 'Zine in WordPress. To follow along, you'll need to install the WordPress SEO by Yoast plugin.
Today's Challenge

The goal of our tutorial is to take our blog post up in ranks, giving it the most excellent rating possible per our WordPress SEO by Yoast's strict standards.
To gauge your progress by Yoast's standards, you'll want to view the SEO Check indicator on the right in the Publish panel. When the SEO keywords and content has been fully populated, this will turn green. But not before cycling through the following colors, starting with N/A or not applicable (meaning, you haven't started your process) to:
Bad =

red

Poor =

orange

Ok =

yellow

Good =

green
Thinking of working through these indicators, to me, is kind of like playing a game, and if you see it this way, it can actually be kind of fun. (Yes, really!)
Ready to go to green with me?
The General Tab
Let's start by scrolling down to the WordPress SEO by Yoast form under the Editor. Here, under the General Tab, is where all the magic happens.
1. First, let's start by choosing your Focus Keyword.
For the purposes of this blog post, I started off with a brainstorming session to land on my keyword phrase, "WordPress SEO by Yoast Tutorial."
As you'll soon learn, the focus keyword or keyword phrase is pretty much the most vital element of the plug-in, so do assure that whatever you pick is well thought-out, relevant and natural. This should match what you think the user, a layperson, would type into Google.
This also gives Yoast the info it needs to test the rest of the fields. You'll use the Focus Keyword/phrases to populate the rest of your fields here under the General Tab. Keep in mind, this focus keyword or phrase will most likely make an appearance not only in your content, but oftentimes also in your title, captions, URL and more. Make sure it will work across the board.
If you need more help, check out Yoast's post on choosing the perfect focus keyword for more on this topic. The best part about the plug-in is that when you start typing keywords relevant to your topic in "Focus Keyword" space, Yoast will automatically give you like-options to choose from. Soolve is another great place to search possible focus keywords/phrases.
2. Now, let's select our SEO Title. 
Your SEO Title is the title that will appear in Google's search results. Your keyword should be reflected here. (Be careful, it's limited to a fixed width, so don't get all wordy on me.) I chose "A WordPress SEO By Yoast Tutorial for Dummies." As you'll notice, I've included my exact keyword phrase, "WordPress SEO by Yoast Tutorial" here.
3. Let's get into our Meta Description next.
Your Meta Description is the small description under the title in your Google search. It MUST be plain english and NOT just a bunch of keywords. However, you want to intersperse keywords with your explanation to be successful. (Again, limited to a fixed width. Go over and you'll get a deduction, so to speak).
4. Now click "Update" in the upper right hand side of our screen (the Publish panel) and take a look at your SEO Indicator. How are you doing? If you've moved from N/A through bad to poor and above, give yourself a pat on the back. If not, don't worry. There are still many ways we can improve.
5. Let's take a glance at our Snippet Preview.
Your snippet preview gives you a glimpse of what the typical search engine excerpt of the page will be.
Because of the hard work we've already put in, it should look all nice and neat. Remember, if you've gone over the fixed width, it might be looking kinda wonky. Fix that.
Now. We're all good. That wasn't so hard, was it? Let's move on!
6. Gain brownie (or shall I say greenie) points by adding your keyword to your page url
mine:  http://gomedia.com/zine/tutorials/wordpress-seo-by-yoast-tutorial/
Warning: If you are working on your SEO retroactively: think long and hard about whether you want to change your URL. If you do, make sure your 301 redirects are in place.)
7. Continue to "power up" by adding your keyword to your article heading, if you so choose.
8. Do a little dance.
If you've followed all of the steps as listed above, you're already golden, or shall I say, green. Check the upper right hand side of your screen, where after "updating" your post, your SEO indicator should be giving you a virtual high-five. Your focus keyword notes, as shown below, should also be reflecting the positive changes you've made in your Article Heading, Page Title, Page URL, Content and Meta Description.

If that sounded too easy, in some cases perhaps it was.
There are times when your focus keyword or phrase may not fit into all of the boxes as nice and neat as illustrated above. Perhaps your heart is set on the focus keyword, "WordPress SEO by Yoast Tutorial" but you are sold on the title "How I Came to Love SEO and You Can Too". Perhaps your focus keyword just doesn't work into your header or content the way you'd like. All you can do is you best: follow your instincts, while mindfully working with the plugin, too.
9. If you haven't yet hit your "green" rating, head over to the "Page Analysis" Tab to find out how you can improve, and therefore more towards that green light you're striving for. More on that next time!
Remember, relax and enjoy "playing the game." Stay tuned to the 'Zine for some more tips on how you can work towards that green light.
The Benefits of WordPress
Here at Cleveland Web Design company Go Media, we are pumped about WordPress CMS. It's our go-to – super-reliable, always there – a total constant. Yep, it pretty much makes us do cartwheels.
Here's the thing.
We believe in WordPress, because we really feel it will serve as an excellent foundation to obtain your goal of simplifying website administration, publishing exactly what you want, improving User Experience and more.  All without compromising quality, usability and accountability.
What is it and Why it Rocks
The WordPress CMS is a user-friendly administrative tool that will allow your staff to make frequent updates and changes to the website without needing an experienced developer. Some key features (from WordPress.org):
WordPress is a standards compliant platform that works with current browsers and is continually updated to work in future browsers as well
Easy to use, making content management simple and fun
Pushes your site rankings to a new level based on its core structure
Update content and keep everything in one website, such as your homepage, blog, and any other interior pages (About, Contact, etc)
Allow users to register and leave comments that you will be able to approve before they go live on your site
Establish various author roles where each can have different roles, permissions and administration privileges
Easy, automatic application upgrades
How We Use It
Go Media puts WordPress at the foundation of your website development. We then extend the platform to meet the specific needs of your project. Over the years we have built so many WordPress  powered solutions we decided to develop our own Go Media WordPress plugins. This growing code library extends the native features of WordPress so we can efficiently add things like custom post types and special theme options. This allows us to quickly make possible sections like events, your team biographies, portfolio galleries, service menus, location information and much much more. Here are some additional benefits to choosing Go Media as your WordPress  provider:
Early adopters with nearly a decade of WordPress  experience. Meaning the highest quality of custom development delivered in less time.
Expert compliance with Best Practices such as the Codex API, Template Hierarchy, Stylesheets and Security Standards.
Search Engine Optimization (SEO) minded approach to theme development for improved keyword indexing and therefore better Search Engine results.
Experts in high exposure, high traffic implementations, including caching, maintenance, migration and content delivery network (CDN) integration.
We are PHP and MySQL programmers with advanced knowledge of the WordPress  Source Code.
Exclusive, private & redundant Cloud Hosting on Rackspace & Amazon.
Fully integrated, automatic offsite file and database backups to secure, private Amazon S3 partitions for disaster recovery.
Hosting System Administration with 24/7 uptime for ongoing management of hundreds of WordPress  environments & configuration.
Why do you believe in the power of WordPress? Leave a comment for us below!
Oh dear, where do I start? I feel like there's a huge story behind the scenes that we've never let our community in on. To be honest, we're quite embarrassed about it and we've been trying to make things right ever since. But I think it's time to come clean.
TL;DR: We've been trying to upgrade our graphic design resource marketplace, the Arsenal since 2010 and have failed miserably due to working with a heavily customized version of CS-Cart which seemingly handcuffed us to their development team. 4 years, headaches, panic attacks and tens of thousands of dollars later we are FINALLY breaking the chains and getting a taste of freedom! We've switched our platform over to WordPress and WooCommerce. WordPress and WooCommerce both happen to also be Go Media's preferred solutions for so many of our own clients…
So what was the problem?
Some Background
Arsenal v1 – 2006 – PHP-IPN Monitor
In 2006 we launched Arsenal v1 using software called PHP-IPN Monitor. It was one of the very few tools for selling digital files online at the time. It cost a mere $99 bucks and in a few days we had our first product up for sale. This lasted a year or two until we started releasing more products and needed a way to add search, customer accounts, etc.
Arsenal v2, 2008 – Enter CS-Cart
In 2008 we upgraded to a full shopping cart platform, CS-Cart. Other major eCommerce options at the time were Zen Cart and X-Cart. CS-Cart was actually a splinter cell of the original X-Cart team. We saw progress and innovation in CS-Cart, but it didn't support selling digital files. In fact, not many shopping cart applications at the time did. So we hired their team to develop custom features for it. They were very affordable (based in Russia) and added what we asked for. Total implementation took maybe 6 months. Admittedly, the resulting code was sketchy according to our own development review. But we were busy, it was stable, and thus didn't spend much more time on it.
Arsenal v3, 2010 – Outsourced to Death
We designed Arsenal v3.0 in 2010 and it took us until January 2014 to finally launch. We missed our deadline by 3 years. It was a FAIL to live in infamy here at Go Media.
So what happened?!
Failure to Launch
In 2010 we had the next Arsenal planned and designed. We didn't have the capacity to produce in house, nor was it exactly our expertise. So we requested quotes for the web development and received estimates in the hundreds of thousands from top American firms.
We didn't have that sort of budget for this. At the time, we were pushing our internal development resources into a design studio management app, Proof Lab. We put Arsenal v3 on hold until we could finish Proof Lab. Proof Lab ended up taking our team two years to finish. By that time, the Arsenal v3 design was tired and the user experience no longer adequately served the community's needs.
In 2012 we had a relatively small, but workable budget to get it developed. We decided to hire CS-Cart again because they had been okay on v2 and no one knows their software better. They delivered on their commitment the last time we hired them. They had grown a lot since then. Surely they'd do an even better job this time around.
We were sorely mistaken.
CS-Cart Nightmare
We had a 6 month deadline CS-Cart agreed to. The deadline was pushed back because CS-Cart was coming out with version 3 and we agreed to wait for it. We'd all be better off in the long run. It was chock full of exciting new features. Cool. They promised it was just around the corner. They even published articles of anticipation to the public. Surely their road map was remotely accurate.
Nope.
CS-Cart v3, and therefore the new Arsenal was pushed back 9 months, then a year. Then a year and a half. The CS-Cart Developers would constantly miss deadlines. They would even claim something was done, when it clearly wasn't. We had to micromanage every detail. We would send reminders, to-do lists and inevitably hassle them as each delay, bug and excuse mounted.
If that wasn't bad enough, new developers kept getting assigned to our project and we'd practically have to start communication over from scratch.
A year and a half over deadline, just when we thought we were on the homestretch, some confusing conversations (there were many) lead us to discover CS-Cart was about to release an entirely new version 4.0 of their software! They never mentioned a new version was in the works. We discovered so on our own.
We asked if everything would be future proof and our store could receive updates to the software as released. CS-Cart said YEP. They would promptly migrate our customization over to v4. Promptly apparently means "drag your feet and make excuses for months and months." Later they would conclude that a key feature we needed was entirely not able to be migrated at all. They danced around our issues for several more months before declaring we were stuck with version 3.
Stuck.
Essentially, we were locked out of receiving updates to their software even though they were still providing custom development on what was now a legacy platform with significant known bugs. Yay! At this point we had invested tens of thousands and lost countless months giving CS-Cart the benefit of nearly insurmountable doubt.
Wow, we're fricking nice. We couldn't turn back, right?
The Forest from the Trees
The past few years we have been developing most of our client websites on WordPress as well as eCommerce integration using WooCommerce. In 2010 we would not have considered using these applications for something as demanding as the Arsenal. But we joked that with our WordPress and WooCommerce development expertise we could build Arsenal v3 in a few weeks and be happier with the results. Even better, we would feel more in control of the situation. We hated not being comfortable editing the CS-Cart software. Even though it was a PHP core, it just wasn't in our team's wheelhouse. Go Media definitely employs WordPress experts. CS-Cart experts, not so much.
After CS-Cart wiped the smile from our faces, we stopped joking. The improvements and extensions emerging from the WordPress and WooCommerce ecosystem started making the switch a real possibility. Maybe a harder part was accepting CS-Cart as a failure and eating the 3 years of time and money invested in it. It was an unprecedented move to put a store the scale of the Arsenal onto a WordPress plugin. It felt like uncharted territory.
But first we still needed to deploy the "new" Arsenal as it was on CS-Cart. Just finish the job and be done with them. They seemed to be done with us anyway. Their code was our problem now. We scrapped many of the features we had been trying to implement since 2010, such as the artist marketplace. We pushed it up, dealt with the fallout and quickly froze production as we focused on testing the viability of WooCommerce.
WooCommerce here we come!
By this point, WooCommerce had answers for nearly every problem we were having with CS-Cart. Artist marketplace? There's a plugin for that. Bundle products? There's a plugin for that too. Subscriptions, digital products, product and order migration – all were completely or partially solved by plugins we could implement in short order. Less bugs than CS-Cart v3? God, we hope so! Was it too good to be true? We feared it might be, for several white-knuckled weeks, as we beat on our proof of concept. But the pressure was on for us to replace the questionable version 3 powered by CS-Cart. So we hit it hard.
WooCommerce has a very different database design when compared to CS-Cart. It leans completely on WordPress, which we all know has its roots in blogging. This turned out to be a very square peg going into a round hole when it came to moving data over (see serialized arrays). Nearly every data object was remarkably different. Fortunately, there is a nice plugin that made migrating the products a cinch.
Unfortunately, a similar Customer and Order migration plugin could not handle the volume we were trying to push into it. Because the database tables were very different, we spent days in MySQL working out the formulas. And then converting the 90,000 customers and hundreds of thousands of orders from almost a decade online, took hours of computer processing time to complete.
All said, the new Arsenal, code-name 3.5, DID NOT take us 3 years! Eat it CS-Cart. We developed the new WordPress & WooCommerce custom theme and migrated all of the products, customers and order data in about six weeks time.
We might not go as far as to say WooCommerce is better than CS-Cart, but here are a few places WooCommerce wins out:
It's truly more open source. WooCommerce has been the fastest growing eCommerce solution in the last two years with an estimated million+ deployments and counting. With this comes a larger development cadre and more users to be accountable to. This adoption and visibility means better consideration for backward compatibility and less likelihood of bugs.

An already larger and accelerating ecosystem. Not only is WooCommerce the fastest spreading eCommerce application, but the fact that it is buoyed by the massive WordPress scene (20% of ALL websites!) puts the wind to their backs.
The API uses PHP and WordPress best practices, as does the core implementation itself. We believe in standards and excel in this arena.
The documentation is better. The community resources and knowledge base more abundant.
Did we mention it is on WordPress?! There really is no eCommerce software with the publishing power of WordPress. Most eCommerce CMS features are hardly more than an after thought. The marketing and informational demands of today's web make content king for online shopping. Marrying WordPress with eCommerce is a customer satisfaction match made in SEO heaven.
We trust WooThemes. The great ladies and gents in the Woo camp are people we've worked with many times over the years as fellow WordPress experts. They're good about collaborating with us to make improvements, they're reliable and they're in our timezone.
WooCommerce is easier to customize. We discovered a lot of obstacles and had functional disagreements with how CS-Cart handled certain things, only to discover there was no clean way around them. Hence, the reason we were stuck with v3. WooCommerce sprinkles hooks and filters everywhere, making it a snap to override and add things.
It's smaller. This is a double edged sword, but we're kinda control freaks here anyway. CS-Cart is trying to be the big-size-fits-all player, but if you've ever worked with, say Magento, you know that sometimes mo-features-mo-problems. WooCommerce is lean and mean and at least if you need a few specific features, you can develop or add a third party plugin that hooks right into place and probably won't have to be thrown away when that next version comes out.
All in all, we're thrilled and very optimistic about the results. Moreover, bye bye CS-Cart and we're not looking back. Nothing will ever be exactly everything you want in software. We're not naive to the challenges of building complex systems, especially for eCommerce. We're not going to bash CS-Cart as an application, and they were very nice during all the empty promises they didn't keep. It's just that maybe we grew apart. Maybe we thought it best to see younger, sexier applications.
The future of Go Media's Arsenal
We are very excited about what comes next to the Arsenal. What was originally a veritable clearing house for rejected design concepts from Go Media had set the stage for what is now a major segment of our industry. You deserve better from such veterans. We all do. We're committed to restoring our position as a leader and trusted source for premium graphic design resources.
We want to make your work lives easier without compromising quality. We want to empower creatives with tools and tricks of our trade as well as provide opportunity for the best to join our efforts. We've been inviting our favorite designers to now sell their own resources in the new marketplace. We welcome upcoming talent to show us what you've got. We may be able to help you become recognized and clear a nice profit in the process.
We ask ourselves every day, what are we doing to change lives? After last year's WMC Fest which we tagged "3 days to change your life" that's become an overarching priority at Go Media. We are not interested in copying the trendiest products out there, but to get to the core of what designers like us are really after. We're committed to providing the best tools, articles, ebooks, inspiration, education and other resources to become the best designer you can be. And not only the best designer, the best Self you can be. Because there's a lot more to life than Photoshop.
We really hope you'll join us to help make the new, new Arsenal great. If you'd please take a moment to comment, we would really like to hear your suggestions for what would help you as a designer. We all know that vectors, textures, and templates are a dime a dozen these days but we still face challenges at the helm of creative production.
Now that we have the technology completely within our control and a brand new outlook for the future, what would you like to see the Arsenal bring you?