AI in Design
When you hear artificial intelligence (AI) discussed in the news, it's usually related to new technical achievements in how large sets of data can be organized and understood. But the value of AI goes beyond just data science and can actually extend into other realms like web design.
Normally, web design is thought of as a purely human endeavor, like a form of art that is mostly reliant on creativity. However, advancements in AI have opened up an opportunity for designers to collaborate with smart computer systems to develop user interface (UI) and user experience (UX) content in a more efficient manner.
Let's explore how AI and machine learning (ML) are used in web design today and how we can expect these two fields to blend in the future.
Basics of Artificial Design Intelligence
The web development community uses the term Artificial Design Intelligence (ADI) first popularized by site builder Wix to describe how new automation technologies contribute to UI and UX work. This change in how professionals approach design methods has skyrocketed in popularity during recent years. Companies like Adobe have even begun to experiment with machine learning to build AI-centric design tools.
Obviously, design has evolved light years since the early days of the world wide web. Back then, webpages were manually coded in HTML while designers tried to determine what colors, fonts, and styles worked best in an online environment. This was a period of great experimentation, marked with plenty of failures and lessons learned.
As the internet matured, common design strategies and best practices emerged to help developers create a consistent experience for users. At the same time, back-end servers have come to rely on automation to build dynamic web-based applications. The ADI movement combines these two concepts to elevate how UI and UX design is accomplished.
Pattern Recognition
Much of modern artificial intelligence is based on a concept called machine learning, where a team compiles a wide range of data and lets a computer network analyze it through a sequence of algorithms. The goal is for the AI system to identify patterns and trends that might not be readily evident to a human.
Early ADI adopters realized that decades of web design experiments – successes and failures – could serve as a useful data collection to run through algorithms. The result has proven to be a powerful tool when it comes to humans collaborating with machines to improve UI and UX.
Consider logos: They're the foundation of development projects. Back at the birth of the internet, companies would create their own image file to serve as a digital logo. Time passed and some organizations realized they could outsource that task to experts in branding and web design. But still, it remained a purely manual effort.
Fast forward to today and designers leverage logo-makers that run on an AI system. Thanks to the massive data sets that algorithms have already crunched, the process is now as simple as answering a few questions, filling in a few criteria, then waiting for the system to propose different designs. This logo-while-you-wait process relies on the AI engine to analyze the latest logo trends to develop something that fits your company's needs.
Designing in the trenches – WordPress: If you work in WordPress, and it's hard to avoid it, you'll be elbows-deep in artificial intelligence and machine learning plugins before you realize it. There is a true explosion of new products hitting the market in this area, ranging from spam detectors to grammar improvement to a variety of recommendation engines.
A common scenario is a small business owner builds a website on a DIY platform like Wix and then realizes the extreme limitations, so asks you to migrate their website to WordPress, spiff it up, and turn it into a cash cow. Before you realize it, AI and ML are your project partners.       
Integration of Tools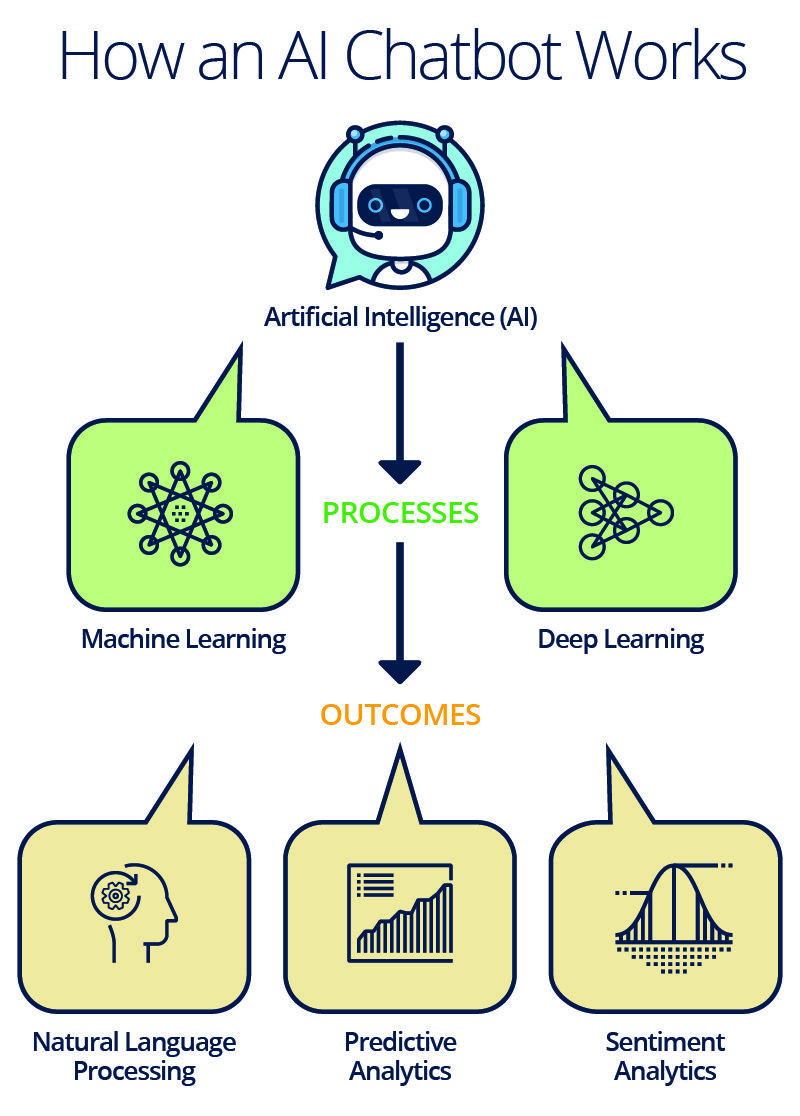 Web design is not just about colors, fonts and logos. The best websites in the world deliver a positive UX experience for each visitor. This means that when a person arrives at a website, they are easily find what they are looking for thanks to the combined design power of humans and AI.
One of the primary goals for AI and machine learning when it comes to web design is to make the UI and UX personalized for each user. Not all people agree on what display or set of features is best, especially if they come from different places on the planet and speak different languages. But AI makes it possible for designers to create flexible templates that adapt to the person using them.
Web developers have realized that they can integrate AI-based tools directly into their designs to add value for users. For example, users may want to edit PDF documents directly in their browser. In bygone days, that would have been a tall (or impossible) order, but with AI and machine learning doing the heavy lifting, content can be "visually" extracted from third-party files and made easier to manipulate on-the-fly, even in a document format formerly considered to be locked-in.
Another design feature that can be AI powered is an in-browser chat tool. Businesses that sell goods or services online often want to provide a way for their customers to get quick support. With an AI-based chat tool, this digital customer service representative can answer questions and point the way to useful information, often finding solutions without having to escalate their query to a human.
Privacy Considerations
You can't talk about the data that powers AI and ML in today's world without talking about how to protect it. Proper collection, storage, and use of data is no longer simply an ethical question. With the stringent GDPR regulations put into play in 2018, and the accompanying fines for misbehavior, it's a financial survival question as well.
How far has AI come? It's getting perilously close to being able to consistently hack the vaunted Captcha plugin using machine vision. Heretofore Captcha has served as a trusted website gatekeeper against automated spam but appears to be on the verge of becoming obsolete.
Consider implementing the following precautions when working with AI/ML in your own online life and suggest clients do the same when you hand off a completed site:
1    Almost every site collects some sort of data that falls under GDPR bur few site owners take the time to properly secure themselves against the latest smart malware attacks. A WordPress maintenance plan costs a little bit but removes that particular worry. It's exactly what it sounds like – outsourcing your security. For some, it's well worth the peace of mind to bring in experts.
2 If you're a freelancer or work for a company that collects customer data, you should already have a virtual private network (VPN) in place to keep hackers from stealing or corrupting your information. Already in use by 25% of people who go online, VPNs are rapidly becoming the de facto method of protecting all the info an insatiable AI algorithm needs to become smarter.   
3 Don't sign up for any AI tool that doesn't clearly spell out their privacy policy for how they will use your data. Avoid any sort of machine learning experiment that requires private information like a home address or social security number.
The Bottom Line
The advancement of AI/ML will continue to revolutionize all areas of technology, including web design. And we shouldn't depart the premises without allaying fears that the end game of this technology is to replace designers. That's not the likely outcome of all this – at least not in any foreseeable iteration of the industry.  
Instead, what we can anticipate is for web designers to begin trusting AI as an augmented partner, using it to accomplish repeatable tasks in an efficient way. This frees the designer to focus on the creative tasks that no amount of AI can simulate and benefits the end user, which is the ultimate goal.
How Storyboarding can play an integral part in Digital Product Design
A big part of being a successful user experience designer is building an understanding of who your potential users are. In fact, the most important tool in any UX designer's toolbox is a soft skill that they don't teach in any school, its empathy. Being able to put themselves in a user's shoes goes a long way to building a successful product, but being able to communicate those emphatic ideas to project stakeholders can be a challenge. One tool for conveying these concepts to the team at whole is storyboarding.
What is a Storyboard?
Typically when someone thinks of a storyboard it is within the context of a motion picture or television show. In the case of movies, storyboards are simple graphic representations of key moments within a scene that convey the story. They are placed in a sequential timeline with notes that highlight key aspects of the shot, this allows the director a very simple way to convey the scenes narrative without having to go through and shoot it in its entirety. Storyboarding sessions include multiple members of the film's team and its simple format allows for quick iteration to ensure that the story is being told in the clearest means. But what does being a good storyteller have to do with digital product design?
Storyboarding and Empathy
Why Storytelling is Important
Understanding your user's personal story is important, but why convey it using a method from the film industry? Why not just relay the information to the team in a simple word document or spreadsheet, why bother creating a storyboard? To answer those questions simply, using a storyboard is a more effective means to communicate to your team. First off, a story is much more powerful than a list of facts, studies have shown that stories are much more (22 times) memorable than just plain facts. Another common adage heard is a picture is worth a thousand words, and the imagery of your story can add impact and additional meaning to your user's narrative. It is important to remember that although a team's user experience designer may be a master of building user empathy for themselves, a storyboard is a means to convey those concepts to key stakeholders and these ideas go a long way when building user empathy within the whole digital product team.
Using Storyboards in Digital Product Design
Using storyboards when creating a digital product serves to ensure that the team is building empathy with the users that will be using the product. Storyboards using within product design should not be confused with user journeys or red routes, which are the paths of the user through the screens of the digital product. Instead, storyboards serve as the means of telling the story of the user's life outside of the digital product and what problems or issues have led to the user using the final product or serve as the story of how the user came to learn about the product and begin using it within their lives. Basically, storyboards provide the context within the user's life where there is a need that your digital product can fulfill.
Storyboards are the tool with which a user experience designer can ensure the digital product team is able to understand your user's story and the context in which they use the end product. Storyboarding as a means of conveying user empathy will allow all stakeholders to better understand the impacts of the digital product that is being built and help ensure that the end product solves the needs of the user's it was created for.
A product page that conveys a purpose and benefit of a store item, and smoothly take a user through all the features and demos, and to the checkout page is considered an ideal user experience (UX) design. The web design UX focuses the removal of every possible hurdle that may stop a user from taking action and the addition of a feature that adds comfort to the user in reading, clicking, entering detail, or paying for the order.
Pursuing a UX design is not restricted to the layout or appearance of the product page, in fact, it is about enhancing the web design usability and understanding for the end users. Like, easing the users in scanning the content, viewing the images with a focus, comparing prices with product features, expediting the checkout process, and lots of more.
Optimizing the UX design for higher conversion is crucial as the developer, designer, or the merchant has to put himself in the shoes of a common user and examine the areas that have to be improved. Following are some of the UX design tips that may give you a checklist to expeditiously review product pages and adopt relevant strategies to enhance the ease and usability for a layman.
1. Set a Competitive Price and Justify It
Price of a product is a major driving force of a purchase decision. The internet users are browsing the internet and compare product prices along with features at different online stores. They roughly draft a cost versus benefit analysis of the product in your store. To facilitate them in knowing the best value for money, clarify the price you charge and justify it with the features you have in hand.
The price clarification means showing direct and indirect charges. For example, you display a white color T-shirt at $10, but secretly increase the price when a user selects a black color. Avoiding tricking people to select a product at a low price and quote a higher one when they convert or about to convert.
2. Add Quality Images with Zooming Features
The online stores have virtual shelves that can never provide a real-life experience to the users to examine a product from each and every corner. But, professional photography and zooming features have the power to provide a somewhat similar experience. Add high-quality product images from various angles, and allow the users to zoom in or out a specific part of the image as well.
Try experimenting different product zooming options. In addition to quick-view and zoom-in feature, a 360-degree view is also an emerging trend in enhancing the user experience. It demands to capture multiple product images and sorting them in a series so that a user can go through every detail of the store item.  
3. Acquire and Display Customer reviews
Acquiring reviews from your happy customers is a tangible and long-term asset to your product pages. It is an effective strategy for gaining trust and credibility in the eyes of your potential buyers. The users are more likely to read what your existing customers have found about your products and services.
According to a survey published by MarketingLand, about 90% of the customers have agreed that the online reviews are highly influential in making a purchase decision. So, don't miss on your losing your potential customers who only need to hear from a few fellow customers.
4. Publish Scannable Product Descriptions
Reading content on the screen is a completely different thing than reading text on a hard paper. In fact, the screen readers scan the content rather than reading it word by word. Unlike the novel and short stories, people are here to absorb the information of their interest and skip the rest of the text.
Compose the product content that is simple, clear, and crisp that caters to the exact needs of your targeted users. Incorporate story-telling in a way that keeps the users engaged rather than making them cross the tab and switch to another one.
A product page shall begin with a short summary and leads to highlight the core features. Let the readers know about the product at first instance. Make the introduction attractive to compel them to scroll down the page and review the features one by one.
5. Consider Simplifying the Checkout Process
Checkout is the conversion borderline. A successful checkout means an accomplished sale. The UX design needs to be improved in a way that smoothly takes the users all the way through the product description to the cart pages and the checkout page. A minor difficulty in filling the details or understanding an option may result in cart abandonment.
For smooth checkout experience, you can simplify the entire process with different strategies like allowing one-page checkout that removes the multiple steps of entering shipping, billing, and personal details all at once.
Additionally, you can modify the design with stick checkout that carries forward transaction details as the user goes through the multiple steps. The permission of guest user checkout is also a way forward to improve the user experience. Make the user registration voluntary and observe the difference in conversions.
6. Display Relevant and Bought Together Products
Do not limit your customers to view a single product on a landing page. A Majority of buyers are willing to select more relevant products from the same store. It helps them save the shipping charges and time in browsing multiple stores. By displaying relevant products or frequently bought together items, you can facilitate users in adding more products to cart and checkout for all of them at once.
With the help of widgets, plug-ins, and modules, you can automate the display of similar products in a small block right on the product page. It will surely help you to cross-sell and up-sell products that ultimately boost the revenues.
7. Show Product Availability or Stock Top-up duration
A user covers a long journey in reaching the 'add to cart' page but feels disappointed when finds that the required product is not available in stock. To save them from the hassle, display the stock availability in numbers and minimum items they can order. This will allow them to quickly add a required number of items to cart. Avoid cart abandonment right on the product page.  
The addition of out-of-stock notification tool is also a way forward in informing the users about the expected inventory top-up period. With the help of such a tool, users can get email notifications about inventory top-ups so that they can return and buy the products that were out of stock on their last visit.
Final Thoughts
The above-discussed UX design tips may help you quickly restore a viable user experience that contributes towards higher conversions. But, this is not the end. UX design is an open concept that welcomes the addition of every feature and functionality that aims to reduce the user stress in buying a product or service. Be creative in coining new ways of improving UX in addition to the ones mentioned above, and take the lead in your niche.
Asad Ali is an experienced Digital marketing expert having more than 7 years of experience in eCommerce industry. He is currently working for GO-Gulf Dubai web design company. As leading executive for GO-Gulf, he has specialized in search engine optimization, user experience & conversion optimization. You can reach him on LinkedIn.
Categorized:

Web Design

Tagged:

cart, cart abandonment, checkout, conversions, design, design tips, e-commerce, ecommerce, pages, product, product pages, ui, usability, ux, ux design, web design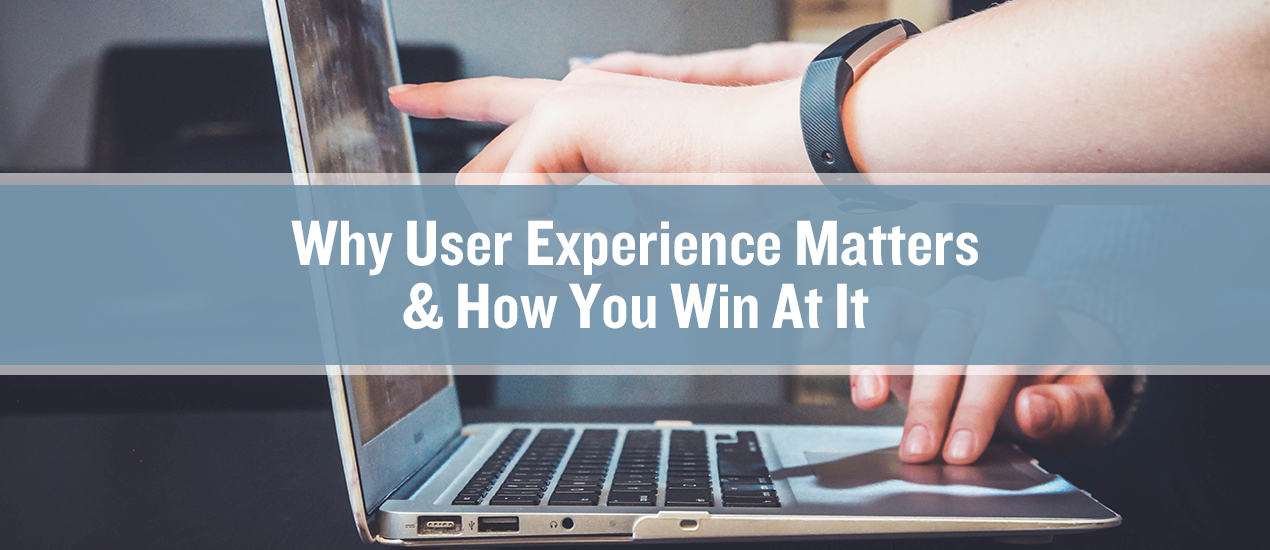 Your client's website may be aesthetically-pleasing and ranking on top positions, but does it provide a good user experience?
This is one of the things that digital marketing agencies need to understand and an important task that any white label service provider needs to fulfill. You can't get away with simply making a website attractive. Your client's website needs to serve the purpose of their visitors, create an emotional connection when they interact with it, and take them on the journey from being someone who's simply browsing the website to becoming a customer. And if you've done it right, visitors will return to it. More visitors can lead to more business for your clients, and this means plus points for your agency. That's what a great user experience is all about.
The moment customers lose interest in your client's website is the moment you should start thinking about changing things up. Not only in how the site looks, but in how it makes visitors feel. Everything you do to be successful in your online marketing efforts must focus on your users. To do that, here are a few things you need to understand first:
User Experience is not All About Usability
"My website has a two-step sign up process that's easy for visitors to use; therefore my website has a great user experience."
Unfortunately, it doesn't work that way.
It's common for some to think that making it easier for visitors to navigate a website means having a great user experience. But here's what you need to know about user experience: usability is not equal to user experience. It's one aspect that affects the entirety of user experience.
To fit usability into user experience, you need to answer the following:
Is it easy for visitors to familiarize themselves with the website the first time they land on it?

Can users move through the sequence of actions seamlessly?

Is it easy for visitors to achieve their goals by using the website?

Does the website prompt user recall the next time visitors use it?
If your answer to these questions is "No", you need to analyze the website's usability and fine-tune it to provide a better user experience.
Don't Just Focus on SEO
Because search engines know when you do.
One of the things Google believes to be true is you have to "focus on the user and all else will follow." And this is why the old ways of SEO—stuffing a page with as many keywords as possible—won't work anymore. Google knows when you're just in it for the rankings, not for the users.
This doesn't mean you're going to abandon SEO altogether. You still need to optimize your client's website to be found by customers.
When I say that you don't only focus on SEO, what I mean is you should focus on an SEO strategy that marries well with user experience. At the end of the day, you need a strategy that brings results and will make your clients happy.
A solid SEO and user experience strategy focuses on: who the target users are, what motivates them to interact with the site, and what their intentions are (or what they hope to accomplish on the site).
1. Knowing who the users are
SEO allows you to drive traffic to a website. But, here's the catch: you don't just drive any traffic. You need qualified traffic. How do you go about this? By better familiarizing yourself with who the target users are.
In fact, knowing your users is not just an important step in SEO and user experience design—it provides you with a springboard for your entire digital marketing strategy. You start knowing who your users are by identifying the following:
Site usage patterns: Do users have a pattern they follow when they visit your client's site? Hotjar allows you to check for a pattern that users take when they're on a website. By knowing this, you can configure your client's website to match user interaction.

First click habit: What's the first thing they click when they land on the site? If users are able to complete one task after the other from that first click alone, you can discern that pattern and identify more opportunities from it.
2. Identifying their intent and optimizing for it
A sound SEO and user experience strategy is not just about making a website rank, but actually getting users to click. And you do this by identifying the intent behind a user's query. After all, what good will it do if your client's site is ranking but isn't aligned with the intent of their target users?
How do you identify and optimize for user intent?
Top queries: If you haven't dived into Search Console, now's the time to do it. Looking at the top queries that your client's site is getting allows you to understand what their target audience is searching for. Once you have a better grasp of this, you can start tweaking on-site elements (well-written headings, CTAs, and Meta tags) to match user intent.

Content: As user experience is all about making visitors feel good about the website, having content that speaks to the intent of users is crucial. Think of it this way: when a user clicks on a link and finds that your content doesn't match their expectations, you're bound to lose them right from the start.

Just like Rand Fishkin said

, content that addresses the needs of users shouldn't get buried under tons of content that's talking about something completely different from what they're looking for.

Segmented landing pages: You can't direct a user intending to purchase to an informational page, and you can't direct a user looking for information to a checkout page—that simply breaks the funnel. When you're optimizing for user intent, be mindful of where you're directing users in the website.
The User Experience Journey Doesn't Always Start from One Point
Most websites are designed with user experience starting at the homepage, and that's where the problem lies. A user's initial entry point isn't always the homepage. If you've designed the user experience journey in a way that only caters to the homepage, you're missing tons of opportunities.
This is where your creativity comes in. You need to map the flow and think of the different ways that will lead users to their goals. Combine what you've learned previously – who the target users are and what are their intentions. Using this as a guide, you can then determine the following:
Where they come from (can be through organic search results, banner ads, emails, etc.)

Where they will land on the website

What processes are needed to fulfill their goals
By mapping out the user experience flow, you can fix what's broken in the funnel and create a solid framework that offers maximum conversions.
Why do we optimize for the best user experience? We go back to the statement: everything you do for your online marketing efforts should focus on the user. It's not all about the brand, but what users expect from that brand. And brands have the responsibility to meet those expectations. At the end of it, the "me, me, me" strategy isn't going to cut it if your clients are seeking more attention from their audience.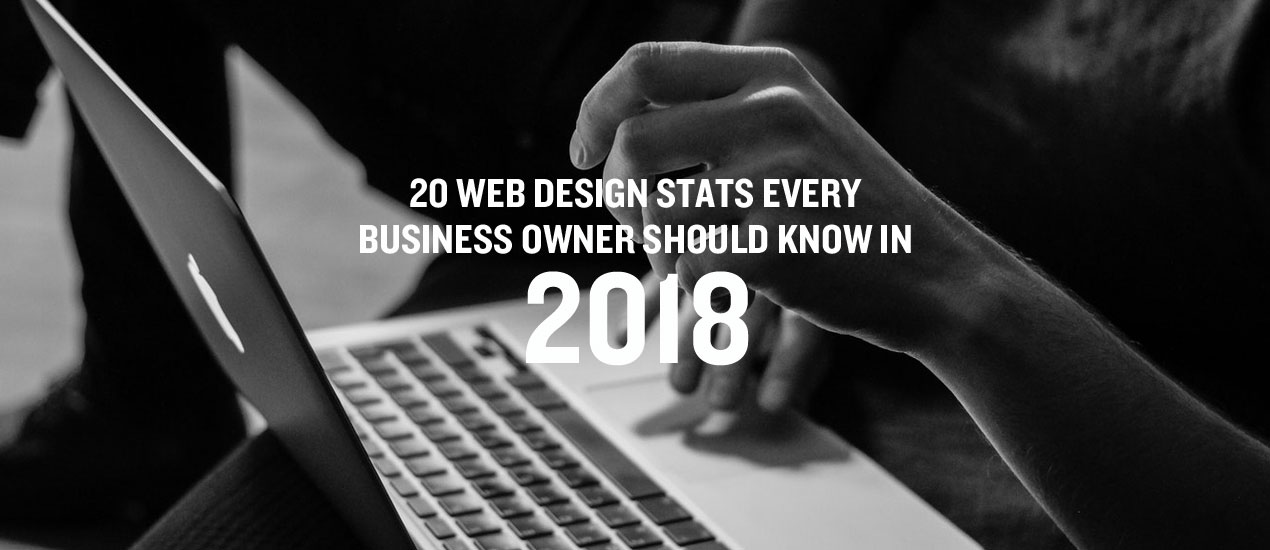 Web Design Stats 2018
A business website is a veritable necessity today, and you may have been thinking about creating a new website for your business this year. These are some of the top web design statistics for 2018 that could help you to create an amazing and truly beneficial website.

Having a Website
1. As many as 29% of small businesses have not yet created a professional website. – Clutch.co
2. Small businesses with less than $1 million in annual revenue are 30% less likely to have a website than businesses with higher annual revenue. – Clutch.co
3. Approximately half of website visitors are interested in the "About Us" page on a business website, and 65% view the business's contact information. – Vendasta

The simple fact that your business has a professional website can be a boost to your business activity. For example, a website legitimizes your business to potential customers who are not familiar with it. It also makes your business visible through SEO and provides your contact information in the same way a phone book did a few decades ago. More than that, a website is always accessible to provide information to potential customers even when your office is closed.

User Experience (UX)
When designing a new business website, understand that the user experience that you create is just as critical as the visual identity that you establish online. Your website should be functional and easy to navigate as well as pleasing to the eye. An innovative website will be veritably useless if your customers do not know how to interact with it.

4. The customer experience that you provide will be the most important branding feature, passing both price and product by 2020. – VisionCritical
5. 95% of users indicated that a positive user experience is the most important factor when they visit a website. – Econsultancy
6. Your website's conversion rate could increase by 200 to 400% with a well-designed interface. – Forrester
7. There is a $100 return for every dollar that your company invests in your website's user experience. – Forrester

If you are not sold on the importance of investing in user experience, be aware that ESPN.com saw an astounding 35% profit increase after updating their homepage design based on user feedback.

Website Speed
Consumers today want instant gratification when using the Internet, and they can become very frustrated with websites that load slowly. If your website loads too slowly, your users may click away before even seeing your full website design.
More than that, Google uses your website's load speed in part to determine its ranking. Specifically, if your server takes more than two seconds to respond, Google will reduce the number of crawlers that visit your website. These are a few website speed statistics to focus on:

8. Slow loading times for images cause 39% of users to stop engagement with a website. If delays are encountered during peak traffic times, 75% of users will click off the page and head to competitors' websites. – Adobe
9. The problem of slow website speeds results in $2.6 billion in annual lost sales. – Econsultancy.
10. 47% of users believe that a website should not take more than two seconds to load. – Akami
11. Your conversion rate can decrease by seven percent if there is even a one-second delay. On the other hand, if you increase load speed from eight seconds to two seconds, your conversation rate could skyrocket by 74%. – Akami

To learn how fast your current website's load time is, use PageSpeed. This is a free analysis and reporting tool offered by Google, and it provides separate reports for your desktop and mobile users.

Website Design
As important as load time and the overall user experience are, the overall aesthetics are also critical. Users may make a decision about whether or not to do business with your company within less than a second of viewing your website. An appealing website design will encourage your visitors to spend more time browsing it. Take note of these website design statistics:

12. The first impression users have of a website are as much as 94% design-related. – Northumbria and Sheffield Universities
13. A single bad experience on a website makes users 88% less likely to visit the website again. – Gomez
14. 75% of user judgment about your business's credibility is based on your website's design. – University of Surrey
15. Approximately 38% of users who believe imagery or layout are not appealing will stop engaging with the website. – Adobe
16. Approximately 55% of users look at lists without bullets, and 70% of viewers look at lists with bullets. – Vendasta

Responsive Design
A responsive website is one that provides the same user experience on any type of device. These are a few statistics you should know regarding responsive design:

17. 90% of consumers use multiple devices to visit the same website. – Google and IPSOS
18. 39% of a user's time is on a desktop platform, and 61% of a user's time is on a mobile platform. – Global Mobile Report
19. As many as 74% of users may return to a website again if it is properly optimized for mobile usage. – Google
20. 61% of users may develop a better opinion of a company if its website delivers a positive mobile experience. – Vendasta

The bottom line is that your business can suffer if your website is not responsive on both mobile and desktop platforms. More than that, your website may have better search engine rankings when it is appropriately optimized. This is also critical for a positive user experience and a faster load time.

At first glance, you may think that designing a great website for your business is about having an e-commerce platform or an informative site about your company's services. While these factors are important, you can see that many elements of website design are critical. These factors can have far-reaching effects on your business's bottom line.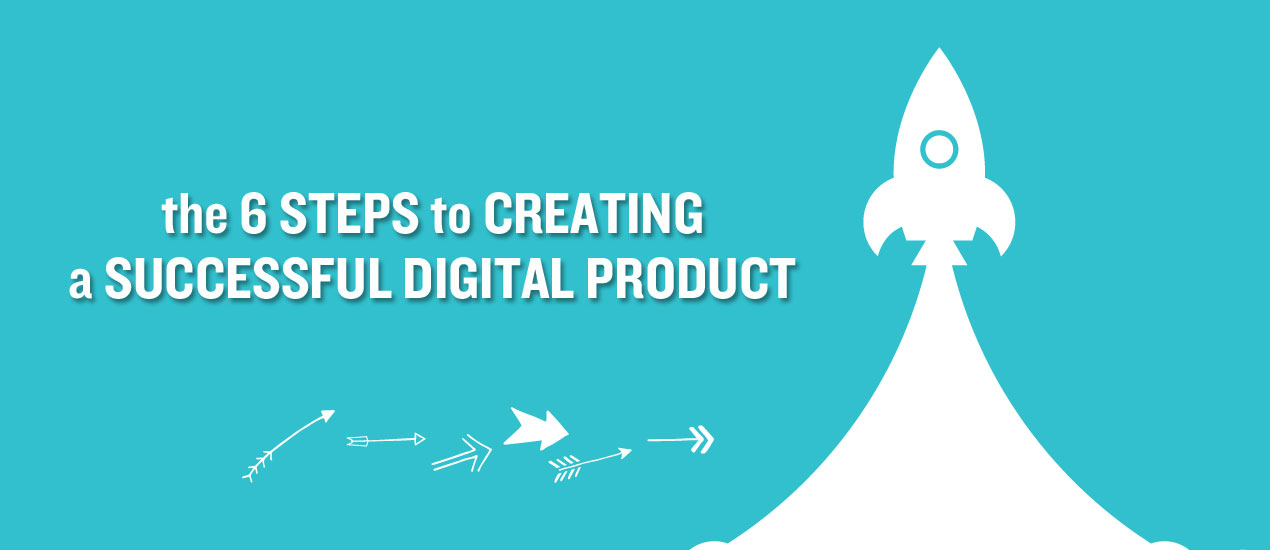 Digital Product Development Process
When creating a digital product, whether its an app or simple website, it is important to follow a consistent process in order to produce a consistently successful product. This is going to be a high-level overview of a process that can be adjusted to scale successfully to any project size and complexity.

Step One: Discovering the Problem
Firstly, it is the UX team's job to understand the problem that is going to be solved. This part of the project involves meetings with the client or product owners, researching the competitive landscape, performing business analysis and analyzing any data that can be provided by previous iterations analytics. When it comes down to a digital product, like a website, it is also important to understand the people using the product, why they are using it and the type of technology they are comfortable with, as this will help the UX team define the best answer to the problem's question.
Step Two: Defining the Best Answer
Next, the UX team is responsible for using the information discovered in step one to come up with the best solution to the problem discovered. Generally speaking, this second phase is marked with lots of sketches and initial concepts that can be quickly tested and iterated upon to drive towards the best answer to the problem. Wireframing, storyboarding, site-mapping (and information architecture), sketching and whiteboarding are routine elements that make up this phase of the project.
Step Three: Designing the Solution
Typically the design phase is what most non-industry folks picture when they think of when they hear digital product design. This is when the solution that was defined in Step two is crafted into a form that resembles a completed digital product. This means applying branding elements and styles to the structures defined in the wireframes, crafting a seamless digital experience that feels very much a part of the brand. This third phase is also when interaction design is created and generally involves working closely with the development team to ensure a seamless handoff into the next phase, development.
Step Four: Developing The Product
The fourth step in this digital product creation process is the actual building of the application using code, also known as development. Here the final designs that were crafted in step three are turned into front-end code (HTML, CSS & JavaScript) and hooked into back-end databases, CMS's or APIs. Development is also when the actual interaction design is implemented, as well as any transition or loading animations, giving the digital product some life and allowing it to be tested in terms of user delight.
Step Five: Deploying the Final Product
The fifth and final production step of the process is deployment. Here, the final developed product is transitioned from its development environment to the live internet, where it can be accessed by the masses. Generally, this migration is taken care of via the modification of the Domain Name System (DNS), pointing URLs to their correct indexes. This phase can be completed with relative ease, however, a number of situations can arise when moving digital hosting and each deployment should factor in time to allow for bug fixes and code adjustments.
Step Six: Optimization (Constantly Improving the Product and Process)
The final step, optimization, isn't a typical phase of the digital product production process. This is because Optimization should take place throughout the project and takes a number of different forms. In the initial discovery phase, optimization takes the form of user surveys and interviews to test the assumptions the team is making while performing research. In the second and third steps, it takes the form of prototype user testing, allowing users to interact with wireframes and mockups to test concepts and workflow ideas. In development and deployment, optimization takes the form of quality assurance (QA) testing, making sure to note and quash bugs as they are discovered. Finally, optimization even takes the form of a project post-mortem, analyzing the overall project to see how elements of the process can be improved to provide solid digital solutions in the future.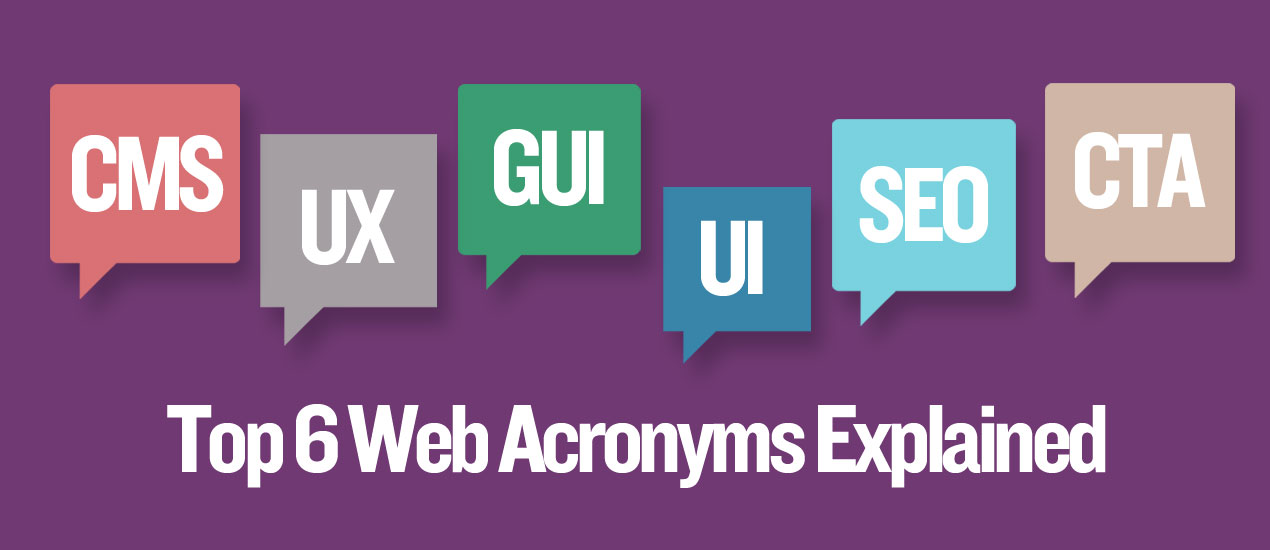 Get to Know these Web Acronyms
Acronyms acronyms acronyms! Today it seems we're drowning in a sea of acronyms. Everybody uses them in business. Some people use them for good, for example, to explain perhaps an otherwise complicated thing that requires some simplification. Others use them for bad, as a smokescreen to keep clients in the dark. Most of us, however, just misuse them because we take for granted that, when we engage in tech-speak, not everyone knows what we're talking about. To the average "Joe," this stuff is not innate knowledge.
This article is inspired by a recent WordPress training session we had with a client. After several months of working very closely with this client on their new Go Media Designer Site, they asked, "What's a CMS? And do we have one?" A perfectly normal question to ask under any other circumstance. But with it being nine months into the project, it was a major red flag. It was at that moment when we realized that we hadn't done a good job explaining things to them early in the process. We vowed to do something about it.
Go Media believes that the process of creating beautiful and intuitive, fully responsive websites should be presented in a manner that is easy to understand. Any self-respecting web design and web development team worth its salt sees the value in explaining "tech speak" to their clients.
In an effort to clear the smoke and mirrors, as well as the hocus pocus behind the business of web design and web development, we give you our Top 6 Web Development Acronyms explained:
CMS:
Once again, this is the acronym that inspired this very article. CMS is short for Content Management System. A Content Management System is a computer application that supports the creation and modification of digital content (i.e., all the stuff that goes on your company's website). A CMS is the very thing (i.e., application) on which your website is built. Here at Go Media, we're big believers in WordPress for Web Design and Development. It's our personal favorite. Just sayin'.
UX:
Short for User Experience, UX literally refers to the more palatable, emotional response we have toward the devices, gadgets, systems, and platforms we interact with on a daily basis. When it comes to building the perfect website (one that possesses beauty and functionality in spades), UX is HUGE! Providing a comfortable, rewarding UX experience through beautiful, fully responsive web design (see Go Media Designer Sites) that's fun to use is what we strive for.
UI:
Short for User Interface, this rather beautiful, perfectly contoured little acronym kind of looks like the very thing it refers to. User interface can be a thing of beauty. At its core, it concerns the way in which people interact with your website and just how user-friendly your website is. The quality of a website's UI is really determined by how well the site is designed.
User Interface can also be very compelling, because, in order to fully understand it, you start getting into the emotional and physical responses that individuals have to your website. For our purposes, however, we'll cut to the chase. Translation: Your website should feel intuitive and easy to use, and it should look good too. Seek out the Web Designer who possesses the skill to create a dashing website that is beautiful with a satisfying user interface. Beware the web designer who neglects to tell you exactly what UI means.
GUI:
Pronounced like "gooey", the GUI, or Graphical User Interface is UI's kid brother. Graphical User interface refers to the overall look and feel of your website and all the little things [represented as graphic elements] that visitors to your website can click on to access information: icons, menus, buttons, images & video, etc.
At Go Media, we take GUI very seriously (despite the fact that it kinda reminds us of salt water taffy, which we love by the way). In addition to being talented Cleveland Web Developers, we're also accomplished graphic designers. The two go together like hand and glove. GUI is what happens when we put our heads together. The overall look and feel of your website plays a major factor in the success of your business. Seek out the Web Design firm who understand the importance of getting GUI right!
SEO:
SEO (or Search Engine Optimization) is the process of improving the search rankings of your website through a series of metrics and procedures such as keyword analysis, code optimization, onsite optimization, and link building. Confused? You're not alone.
At its most basic, SEO is simply a matter of taking the right steps to improve your website's global profile. In terms of marketing your business these days, SEO is THE hot property. More and more businesses see the value in it. The process of "getting optimized" as we like to call it is necessary in managing an effective online strategy for your business.
CTA:
Short for Call to Action – a CTA is a prompt on a website that tells the user to take some specified action, such as 'Read More', 'Contact Us', or 'Buy Now'. The CTA generally takes the form of a button or what is known as a hyperlink (i.e., a special link that visitors to your website can either click, tap, or hover over to access other parts of your website).
So there you have it. Hopefully we debunked some of the mysteries behind these common but confusing acronyms. Heck, if you found this article helpful (and we hope you did), print it out and take it with you the next time you're in the market for a new website. To paraphrase the great Sy Syms, "An educated consumer is the best customer."
Plan on building a website for your business? Don't get lost in a sea of acronyms. Drop us a line. We'll remove the guesswork.
Examples of Effective Landing Pages & Tips
When you discover a new website, whether on your own or through a web search, consider the first page you usually end up on. That's easy to imagine, right? Because you — and almost everyone else — likely land on the main, front page. Many refer to this as the landing page, for obvious reasons.
The landing page is people's first impression of a website, business or individual. If performance is shoddy or the images look sub-par, that's going to reflect on the associated brand or business. If the fonts are tough to read, or the content is riddled with grammatical errors, you're going to assume the team behind the site is also plagued by these issues.
The simple point we're trying to make here is if you're going to ensure any page on your website is the absolute best it can be, put extra effort into your landing page. As the first place both new and loyal customers go when they begin your carefully crafted customer journey, it's the doorway to all your other channels. It may even be the first — or last — introduction an audience has to your business or products. Did you know 53 percent of mobile users abandon a website or portal that takes longer than three seconds to fully load?
So, if you haven't already, it's time to get serious and improve your landing page with some best practices. What better way to do that than to look at real-world examples of web design and innovative content in action?
1. Appearance and Visual Fidelity
It seems silly to have to say this, especially with today's emphasis on technology and digital content, but the look and feel of your landing page matters. If your page is ugly, has a poor design, experiences slow loading times or anything of the like, your audience is going to have a negative outlook on your brand or business.
Mobile devices can now display high-resolution images and video, with little to no loading times experienced. That's important, because in the past you largely designed a desktop version of your site with high-res, high-quality media, and dumbed everything down for the mobile version. Today, if you don't directly design for mobile, you likely develop something called a "responsive design," which scales the media and content to match the resolution of the device users are visiting from.
Mobile delays and poor performance make audiences more stressed than the average horror movie. How's that for tanking a reputation?
Take the MECO landing page, for instance. It doesn't matter what device you're browsing on — you'll see incredibly vivid and colorful imagery, and captivating, yet clear, fonts. Scroll down the page some more, and there's even some fantastic animation to go along with everything. Nothing on the site is too taxing, even on mobile. The visual fidelity and performance are there, and it's stunning all around.
2. Colors and Fonts
Yes, we touched on the appearance and visual aesthetics in the tip above, but colors and fonts deserve their own section. Both a stark color contrast and an ugly font can cause serious damage to the reputation and bounce rates on your site.
Colors are important because even without images, you can use them to present beautiful and striking backgrounds and accents. Gradients, for instance, which have two colors merging in a unique style, offer an incredibly stunning appearance to the background of a content section or page.
Of course, if you slap poorly selected fonts and even font colors over a background, it can make the content difficult to read, or even frustrating for your audience.
Naturally, both the colors and fonts you select for your landing page need to mesh well, adhere to positive user experience standards and be convenient, yet attractive. Half of Us has some amazing use of colors and fonts on their landing page. Pay attention to the smaller background elements, especially with how nicely the fonts and colors play together.
3. Keep It Simple
Menus and navigation exist to direct your audience to other important areas of your site. The landing page is for quick, striking introductions. For that reason, you should keep the elements, media and content as minimal as possible.
Get straight to the point, and provide your audience with the tools or options they need to move to the next step in your customer journey or experience program. For example, Hello Bar has a single URL tool on their landing page. The company promises to help you "convert more visitors into customers" with their innovative product. Rather than waste time telling you about it, they simply offer encouragement to give it a try, and it works. You land on the page, and you're more inclined to submit a relevant URL. Bam, you're in, and you're hooked.
4. Existential Musings
Who are you? Why do you exist? What do you do? What can you do for your customers and audience? As quickly and efficiently as you possibly can, state this information and or present it to them right on the landing page.
Yes, many of the customers visiting your site know who you are already. A large majority of your audience, however, is going to discover your business via web search, affiliate links or even typing your domain name into their browser. They have no idea who or what you stand for, so just tell them.
In line with the tip above, keep it simple, consistent and brief. Bloom, a web design agency, does exactly that on their landing page. What's the first thing you see? The company name and a brief, yet effective, description: "An intuitive graphic and web design studio for purpose-driven entrepreneurs."
They explain who they are, what they do and exactly the kind of customer they engage or assist. You can find your own colorful way to do this, but always make sure new customers and audiences know who and what you are. Furthermore, tell them what you specialize in. If you make home goods products, talk about what you offer. If you're an advertising agency, list some clients or showcase a few portfolio pieces.
5. Give Your Visitors the Power
Your audience and customers are going to do what they want, when they want to. That's the entire concept behind mobile web and modern design. Customers now have the power to engage exactly when they're good and ready. Your landing page is the way to facilitate this relationship or engagement.
Right from the start, you need to give customers the power to achieve whatever you want them to. Because that sounds broad and confusing, let's focus on one element you already know: the call to action. This step involves a button, statement or design element that compels your audience to do something.
You may want them to make a purchase, subscribe to an email newsletter or even reach out to a brand rep. Whatever the case, you deploy a call to action to get them to follow through. A prominent call to action is one common way of giving your visitors the power.
Apple's smartwatch landing page is a unique portal that relies on this concept entirely. When you first arrive, you see the usual suspects: a top-seated navigation bar with various options and sub-menus, and a visually appealing background that shows the product. Right away, you can follow through to learn more about the product, or you can just jump to a portal to buy it. From the moment you arrive to the moment you leave, the power is in your hands.
Need more reason to provide a call to action? Consider that consumers now spend 68 percent of digital media time on mobile, and 35 percent of online purchases also happen on mobile. Giving your visitors the power, especially on mobile, is the way to boost conversions and engagement.
6. Tactile, Interactive and Real Experiences
Through concepts like parallax design, virtual reality and even chatbots or AI assistants, web experiences are becoming much more tactile, interactive and real. Customers have learned to embrace these new concepts, too.
Honu for iPhone has a vivid, bright and ideal website that exhibits this concept. Through parallax and brilliant imagery, you get a true feel for their product and what it does. More importantly, you can admire the attractive design and aesthetics, mirroring a real-world demo of the item. You know how sometimes it's better to see a product in person? That's exactly the kind of experience you're looking to deliver online.
Your landing page is the first impression that needs to go well. Always look at your site from a user's perspective. Applying the strategies above will not only provide insight into your business but it'll lead to loyal customers.
Lexie Lu is a freelance UX designer and blogger. She enjoys researching the latest design trends and always has a cup of coffee nearby. She manages Design Roast and can be followed on Twitter @lexieludesigner.
Tips for A/B Testing
You may spend quality time in creating a successful website but might still fail to generate the desired outcome.