Since the last User Showcase Highlight post the Go Media User Showcase Pool has ballooned from 1142 images to 4,672! Our members are up to a healthy 1181 and growing.
After browsing through dozens of pages of great submissions, two stood out among the crowd.
All Good Things
by: Michel Bütepage (aka kid grandios)

Michel did a great job with this poster; thoughtful hand-made type that fit the subject matter sold me. I wanted to know a little more about the artist, so I tracked Michel down to ask him a few short questions:
GoMediaZine:Tell us a little bit about yourself. Where do you live? Work? School?
Michel: I'm a 19 years old graphic designer from Bremen, Germany. After 13 years of education I finished school, and accomplished the diploma from German secondary school, qualifying me for university admission or matriculation. By now I'm working as a freelance designer under the Design Core label.
GoMediaZine: How did you become interested in design?
Michel: I started working on graphic designs since 2007 after doing some minor projects like invitations or party flyers.
However I always loved art and design especially artworks, covers and poster-prints. Soon I got more involved in design by creating some personal art prints and wallpapers.
Before I started working with Photoshop I got a collection of 5 to 10 small programs to do different styles of art. Doing some tutorials I learned to handle the different possibilities of Photoshop CS3. After a long time of practice I decided to publish my work on different design networks like flickr.
GoMediaZine: Are you actively freelancing now? What are some of your latest projects?
My latest projects are a Design Core wall print with a new logo presentation and some personal poster designs. Most of my work is already printed and available as a full-size poster.
By now I'm creating personal work to upgrade my portfolio.
Cartaz Drops
by: Guilherme Dossin

Guilherme did a great job using a limited color pallet and communicating some strong emotions in this piece. My only suggestion would be to decrease the size of the logo tag at the bottom & make it a flat instead of embossed.
I tried to contact Guilherme for an interview like Michel's, but I was unsuccessful. Guilherme, if you see this drop me a line!
Congratulations to Michel and Guilherme, great job! Also, everyone that's submitting to the User Showcase is producing good work; it's been difficult to pick out pieces to showcase here on the GoMediaZine. Keep up the good work!
First of all let me say how difficult it is to pick just two pieces out of all the new and beautiful entries to the User Showcase. I'm pretty sure it came down to what I ate for breakfast this time around. The showcase keeps growing; it's currently up to 630 members and 1142 submissions. By the way, I use the PicLens Firefox plug in to get a good look at all the entries and see which stand out to me.
Okay, here we go. This first highlight has nice colors, lighting effects, concept and awesome texture layering. It definitely stood out in the gallery.
justinvg

This second piece is simple, clean and purposeful. I really like how the style pervades the whole design. Even the overused wrinkled paper effect actually looks right at home. Sharp. This highlight is also a good example of how limiting your colors and fonts can result in a cohesive design. Check out Neal's gallery if you have the chance.
Neal McCullough

Congrats to justinvg and Neal_McCullough! If you've got some sweet stuff waiting to get noticed, submit it to the Go Media User Showcase!
Mmmmmm, smell that? Not only is it Friday (awesome), but two lucky designers are giving off the sweet smell of victory. A week and almost 800 votes after opening our first User Showcase Contest, we have a couple of winners! Remember the prizes? $100 bucks and a Complete Vector Set from Go Media go the first place winner.The second place winner receives a Vector Pack from Go Media.
Drumroll….
Ok. We are happy to announce that Lenakodci pulls out the win with her awesome piece Massal2 (206 votes)! Congratulations Lenakodci, you're $100 bucks richer and can take your pick of a Complete Vector Set from the Go Media Arsenal. Stay on the line and we'll get your information.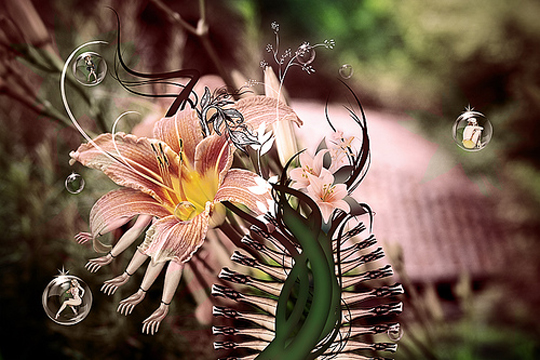 Another huge congratulations goes to SubConArt who came in second place with the great piece Balance of Honor (125 votes)! SubConArt gets to pick out a new Go Media Vector Pack for his design arsenal.
I'd just like to congratulate all ten of the hand-picked entrants into the Design Competition. I really thought they were all great! It is so nice to see a community building over there at our Flickr User Showcase.

Sorry, this contest is closed. Winners have been chosen and babies born. Check out who won in our results post.
Many talented artists have submitted their work to the Go Media User Showcase, which as of now has 970 entries. Not too long ago dugdaman suggested that it would be cool "if we could vote on the best ones and also offer design feedback to anyone who asks". Well thanks for inspiring this contest dugdaman! The pieces picked for this contest are all really great, but I'm excited to see how everyone votes.
Entries:
We've narrowed the choices down to ten entries, but we're counting on you to decide who is most deserving! So, take a careful look at each entry and cast your vote in the poll box at the bottom of this post. If you've got a personal favorite that isn't featured as an entry, let us know in the comments. The entries are shown in no particular order and traverse many different areas from apparel design to editorial layout (we didn't say it would be easy to choose!).
Prizes:

First Prize:
$100.00 in cash & Complete Go Media Vector Set of choice.
Second Prize:
One Go Media Vector Pack of choice.
Vote:
You can only vote for one entry, so be sure to get a look at all of them and pick your favorite. Get your vote in by 12:00pm Eastern Time August 8th (Friday), and we'll crown the winner sometime that afternoon.
Without further ado…
A.. Fugitive by Fugitive-Mind

Vote Now!
B. Borek 2008 by davidmac527


Vote Now!
C. Phantom Planet by sundaycritic626

Vote Now!

D. Bare Skin by Francesco Mugnai

Vote Now!
E. Untitled Girl by Utilizzo Design

Vote Now!
F. Full of by I,Valor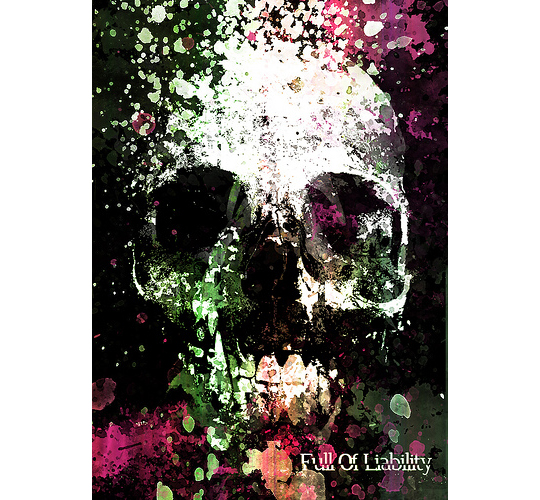 Vote Now!
G. Gravity_Failure by jasperio

Vote Now!
H. Balance of Honor by SubConArt

Vote Now!
I. "Gunner" Skateboard Deck by j_tenkely

Vote Now!
Congratulations to all ten of our hand-picked finalists! Being in the top 1% of the User Showcase is already a reason to celebrate. Really great job everybody!