How to Increase Your Website's Conversion Rate
Setting up and maintaining an e-commerce site is no joke. It can be very difficult to draw in clients and ensure they proceed with a checkout. Many people simply add items to cart and leave it hanging for one reason or the other. Many times, there are certain elements on your website that can make all the difference, changing your client's perspective and user experience will help you to capture them for longer and ensure sales. Here we have portrayed some of the most important elements of your e-commerce site that are worth the extra time. They will certainly boost your revenue and fortify your traffic.
No questions asked
The best approach to ensure your client makes it to the end is to give them the minimal possible opportunities to rethink their decision. This means you need to eliminate the questions and the popup asking 'whether the client is sure'! Of course, he is sure the first time he clicked the buy button but repeatedly interrogating him may make him think otherwise. Try to leave minimal options for them to select. A simplified approach is as follows:
Allow clients to add objects to cart

Prompt all the important info such as billing address, payment method etc. on one page

Proceed to checkout
This three-step procedure will ensure the buyer has minimal rethinking time and is not irritated with annoying questions. For example, a simple notification saying they have purchased the product suffices, along with the delivery time. This approach helps limit the no. of pages in the final checkout. Moreover, it has significant benefit in ensuring sales.
Instill trust
Just like buyers and sellers in real life, clients are looking for solid assurance before they proceed to purchase your products. For instance, for an online e-commerce site, certain elements help highlight the authenticity of the site. These include:
Authentic buyer reviews

Money back warranties

Free returns

Money back testimonials

Secure payment portals

Trust pilot

Encrypted checkout
All of these different aspects help fortify the trust of the buyer. This makes it even more likely, that he will proceed with the checkout.
Take advantage of the live chat feature
Yes, it can be a bit hectic, having someone to answer the live chat any time of the day. This feature is one of the many ways of building customer confidence and increasing sales. Often clients are simply stuck in a little spot and some small help from the center scores a sale. Online chats are wonderful means of interacting with clients and motivating them towards a purchase. You can also direct them to different items. As for the part where you have to attend to the chat 24/7, there are ways to counteract it.
You can lay down certain timing every day

Incorporate an auto-generated message

Take the chat directly to mail in case of unavailability

Assign a telephone number
Incorporate customer feedback
There is nothing like an authenticity stamp than an actual customer review. The more reviews you have, the more people are going to trust you. This is an important way of building confidence. Being a blogger, you may have noticed the positive reviews and feedback on other blogs and e-commerce sites. This feedback leaves a great first impression. In addition, it also helps to highlight your good qualities. People feel reassured when they see that there are other people like them. Plus, a client is more likely to buy an item once they spot a similar customer leaving a good review of the product. We highly motivate the use of authentic reviews on your site. Adjust them along with the associated products preferably which will help to drive in relevant traffic.
Notification tags
Often clients need to be notified of the products repeatedly. Sometimes you can text them the new offers on certain products. For instance, if your site chooses to put up a sale send over messages describing it as well as occasional messages highlighting different products. This will:
Peak consumer interest

Attract potential buyers

Increase popularity and work as an advertisements

Convert newcomers into permanent clients
Employing these tactics will help you gain an advantage on multiple fronts. It will also help assure other people of money back guarantees as well as returns. This is because different customers will have a different experience and will certainly share it on the website. An immediate plus for you!
Countdown timers
This new tactic is a great addition to the e-commerce market. It helps users clinging on to every second. Introduce deals with a countdown timer. Moreover, this will limit the time for the client and motivate him to make an early decision. It also helps ensure that clients actually proceed with the purchase. As they know they might miss the deal, chances are they will proceed with the order, immediately! Countdown timers:
Effectively create a state of urgency for the client

Motivate clients to revisit for different deals

Ensure checkout and reduces cart abandonment
Include a package
One other element on e-commerce sites is the package where a buyer has to select a certain amount of items to get a lower delivery or free delivery. This allows clients to look for multiple things that he may or may not need necessarily in order to avail a free delivery. Although you will pay for the delivery, the extra surge you got from the additional products the client bought can cover for it. This is one of the latest means of captivating buyers and motivating sales. However, you need to be consistent with this regime and offer reasonably proceed items along with the expensive ones in order to ensure a purchase. If you increase the prices chances are
Clients will avoid a purchase simply because of cost to high

Many buyers tend to refuse a checkout when they see a high total

Multiple cheap items are acceptable for a client but multiple expensive items provoke thought.
Hence, the package deal is something that you need to play wisely. You need to understand the mentality of the person in order to attract a purchase. Where you are gaining orders, you also need to offer clients something in return.
Prompt delivery options
One thing you can do to improve your site offers a prompt delivery option. However, you need to include a time limit for it. This way, clients who need it will order it for sure, without wasting time rethinking. In addition, the option helps encourage clients to place an order and checkout immediately. It also helps take the clients mind off the price and the actual need in favor of a prompt delivery. The satisfaction of receiving the product at an earlier date helps to outshine other problems. Furthermore, these clients' will surely shop again and leave a good review, which will boost your e-commerce site in multiple ways. It will
Boost sales

Improve reviews and attract more clients

Increase permanent clients
These different elements will help address the many ways of improving your e-commerce sites. Many of these tips are simple and can be easily incorporated. Use them to boost sales and increase traffic. They are some of the authentic means of advertising and boosting product sales, which will surely boost your business as well.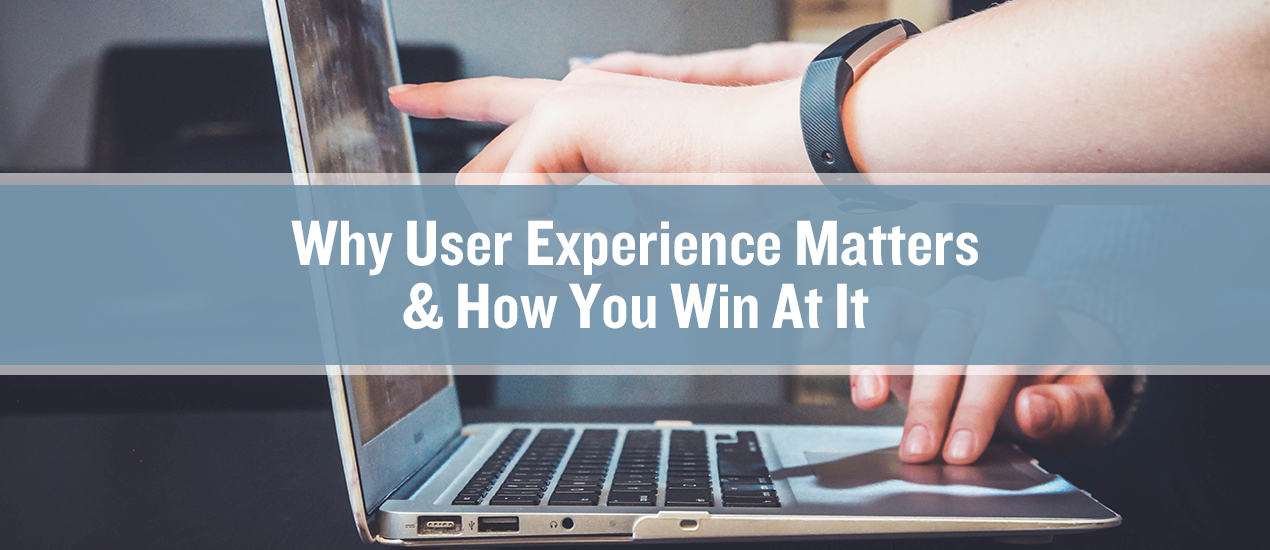 Your client's website may be aesthetically-pleasing and ranking on top positions, but does it provide a good user experience?
This is one of the things that digital marketing agencies need to understand and an important task that any white label service provider needs to fulfill. You can't get away with simply making a website attractive. Your client's website needs to serve the purpose of their visitors, create an emotional connection when they interact with it, and take them on the journey from being someone who's simply browsing the website to becoming a customer. And if you've done it right, visitors will return to it. More visitors can lead to more business for your clients, and this means plus points for your agency. That's what a great user experience is all about.
The moment customers lose interest in your client's website is the moment you should start thinking about changing things up. Not only in how the site looks, but in how it makes visitors feel. Everything you do to be successful in your online marketing efforts must focus on your users. To do that, here are a few things you need to understand first:
User Experience is not All About Usability
"My website has a two-step sign up process that's easy for visitors to use; therefore my website has a great user experience."
Unfortunately, it doesn't work that way.
It's common for some to think that making it easier for visitors to navigate a website means having a great user experience. But here's what you need to know about user experience: usability is not equal to user experience. It's one aspect that affects the entirety of user experience.
To fit usability into user experience, you need to answer the following:
Is it easy for visitors to familiarize themselves with the website the first time they land on it?

Can users move through the sequence of actions seamlessly?

Is it easy for visitors to achieve their goals by using the website?

Does the website prompt user recall the next time visitors use it?
If your answer to these questions is "No", you need to analyze the website's usability and fine-tune it to provide a better user experience.
Don't Just Focus on SEO
Because search engines know when you do.
One of the things Google believes to be true is you have to "focus on the user and all else will follow." And this is why the old ways of SEO—stuffing a page with as many keywords as possible—won't work anymore. Google knows when you're just in it for the rankings, not for the users.
This doesn't mean you're going to abandon SEO altogether. You still need to optimize your client's website to be found by customers.
When I say that you don't only focus on SEO, what I mean is you should focus on an SEO strategy that marries well with user experience. At the end of the day, you need a strategy that brings results and will make your clients happy.
A solid SEO and user experience strategy focuses on: who the target users are, what motivates them to interact with the site, and what their intentions are (or what they hope to accomplish on the site).
1. Knowing who the users are
SEO allows you to drive traffic to a website. But, here's the catch: you don't just drive any traffic. You need qualified traffic. How do you go about this? By better familiarizing yourself with who the target users are.
In fact, knowing your users is not just an important step in SEO and user experience design—it provides you with a springboard for your entire digital marketing strategy. You start knowing who your users are by identifying the following:
Site usage patterns: Do users have a pattern they follow when they visit your client's site? Hotjar allows you to check for a pattern that users take when they're on a website. By knowing this, you can configure your client's website to match user interaction.

First click habit: What's the first thing they click when they land on the site? If users are able to complete one task after the other from that first click alone, you can discern that pattern and identify more opportunities from it.
2. Identifying their intent and optimizing for it
A sound SEO and user experience strategy is not just about making a website rank, but actually getting users to click. And you do this by identifying the intent behind a user's query. After all, what good will it do if your client's site is ranking but isn't aligned with the intent of their target users?
How do you identify and optimize for user intent?
Top queries: If you haven't dived into Search Console, now's the time to do it. Looking at the top queries that your client's site is getting allows you to understand what their target audience is searching for. Once you have a better grasp of this, you can start tweaking on-site elements (well-written headings, CTAs, and Meta tags) to match user intent.

Content: As user experience is all about making visitors feel good about the website, having content that speaks to the intent of users is crucial. Think of it this way: when a user clicks on a link and finds that your content doesn't match their expectations, you're bound to lose them right from the start.

Just like Rand Fishkin said

, content that addresses the needs of users shouldn't get buried under tons of content that's talking about something completely different from what they're looking for.

Segmented landing pages: You can't direct a user intending to purchase to an informational page, and you can't direct a user looking for information to a checkout page—that simply breaks the funnel. When you're optimizing for user intent, be mindful of where you're directing users in the website.
The User Experience Journey Doesn't Always Start from One Point
Most websites are designed with user experience starting at the homepage, and that's where the problem lies. A user's initial entry point isn't always the homepage. If you've designed the user experience journey in a way that only caters to the homepage, you're missing tons of opportunities.
This is where your creativity comes in. You need to map the flow and think of the different ways that will lead users to their goals. Combine what you've learned previously – who the target users are and what are their intentions. Using this as a guide, you can then determine the following:
Where they come from (can be through organic search results, banner ads, emails, etc.)

Where they will land on the website

What processes are needed to fulfill their goals
By mapping out the user experience flow, you can fix what's broken in the funnel and create a solid framework that offers maximum conversions.
Why do we optimize for the best user experience? We go back to the statement: everything you do for your online marketing efforts should focus on the user. It's not all about the brand, but what users expect from that brand. And brands have the responsibility to meet those expectations. At the end of it, the "me, me, me" strategy isn't going to cut it if your clients are seeking more attention from their audience.
How do you build links to your website?
Every online business wants to reach the top and be the best on the market. That's why the online market is so overcrowded in the first place. Nevertheless, the competition is ongoing and businesses implement different strategies that will help them reach the top regardless. One such strategy is SEO (Search Engine Optimization) which helps businesses rank high on search engines and appear on the first page of search results. That way, businesses can improve their online visibility and allow their potential customers to easily find them online.
Link building is one of the most important SEO activities. Even though search engines change their algorithms often, thus changing the rules for SEO, it's estimated that backlinks still account for around 80% of ranking factors for websites. The main reason backlinks are so important is that they build credibility and reputation of a website they link to; this is why it's important that they come from reputable sources. Here are a few ways backlinks can boost your website traffic.
Build authority with backlinks
Backlinks are hyperlinks on a specific web page that point back to your website. Simply put, your website will appear on various web pages as a reference for further exploration or as a source of additional information. The more reputable and relevant backlink sources – i.e. websites that point back to you – will provide higher quality backlinks. Many business owners believe they'll improve their SEO ranking by creating as many backlinks as they can, wherever they can.
However, that's not the case. In fact, search engines, such as Google, penalize this activity. Instead of spamming backlinks, you should focus on building authority by creating high-quality backlinks. That means you should find websites and blogs that already have good reputation and authority, and are relevant to your niche to create backlinks on. This will undoubtedly build your own authority as you'll be recommended by reputable sources. Not just that, but the audience on those sources will deem you worthy of attention and will want to check out what you have to offer.
Engage in guest posting
Guest posting on other websites or blogs is a great way to build relationships with popular people in your industry and for creating top-quality backlinks. Basically, guest posting is an opportunity to write and publish articles on someone else's blog or website. However, you'll have to find the right blogger or a webmaster and convince them to allow you to share your content.
You could use a reliable link building tool to help you identify prospects that are the most valuable to you and design a compelling outreach message. Furthermore, the content you want to publish has to be high-quality if you want your backlinks to have any real value. That means that the content has to be relevant, creative, informative and entertaining. That way, the audience from the blog or website you're currently guest posting at, will find your content interesting enough to explore further and even check out your links.
Fix broken links
Broken link building is a great method for creating quality backlinks for your website and for boosting your web traffic. So what exactly is broken link building? Basically, you search for links that are no longer live on websites and blogs that are relevant to your industry and ask bloggers or webmaster to allow you to replace those broken links with links of your own. However, the content you provide has to be relevant to the content that was hosted on the broken link.
That way, you'll help the webmasters fix their broken links, while you'll also have an opportunity to create backlinks. Not only will you have backlinks on multiple sources, which will boost your web traffic, but you'll also find out that it's easier to fix a broken link than it is to create a new one. For instance, alerting a webmaster about a broken link may take a lot less time to generate a response than waiting for a response to an outreach mail.
Post content on social media
Social media is essential for every online business today. Various businesses build their presence on social networks and publish their content in order to drive engagement in their target audience. However, social links do not account for search ranking factors, but they can indeed boost your website traffic. Creating backlinks on social media can generate a lot of referral traffic to your website, especially if your content goes viral on social networks.
On the other hand, your social profiles do in fact rank in the search engines, so if someone searches for you by name or brand, chances are your social accounts may appear in the search results. Therefore, it's important to maintain your social activity and publish content that will generate backlinks for your website on social media. Your social links may not influence your search rank, but they'll definitely get people to visit your website.
Backlinks are one of the most important aspects of every SEO strategy. Not only do they improve online credibility, but they also boost website traffic by increasing the reach and exposure of online businesses. Having high-quality backlinks can greatly improve your business success, not to mention that search engines favor businesses that have quality backlinks as well.
Categorized:

Business Philosophy, Graphic Design, Web Design

Tagged:

authority, backlinks, content, guest posting, link building, seo, social media, traffic, website
How Strategic Branding Can Help your Business
One way to stand out from the competition and make a mark on the internet for your business is through strategic branding. You've likely noticed branding via offline platforms, which is when companies use a tagline or some other identifying tactic to keep the brand in the mind of consumers. Think about some of the billboards you pass on a typical day, for example. However, branding on the internet is an entirely different game.
With so many different choices on methods for branding online, it can be difficult to know where to start. Fortunately, there are some tried-and-true ways to brand online that will benefit your business and not cost you much out of your overall marketing budget.
Street teams originally started out as a way for the music industry to promote artists, but has developed into a method that all types of businesses use. About 33 percent of consumers say they trust a message from a company, which isn't great, but 90 percent of consumers trust a recommendation from someone they know, even if they just know the person in passing.
This is where your street team comes into play. You should have a database of fans who will go out and tell others about your company and products. This can include social media influencers, people who have been customers for many years and brand ambassadors who you send free products in exchange for their word-of-mouth advertising.
Red Bull utilizes a street team/brand ambassadors to get the word out about its product. The way it has implemented its strategy is to have tiers within the team all the way down to student ambassadors who will recommend the product to their friends.
91 percent of B2B marketers use content marketing to promote to potential clients, making it one of the most popular B2B online marketing methods. You've probably heard that content is king, and in some ways, this still holds true.
However, you have to ensure the content speaks to your target audience and provides some value to them. Gone are days where businesses could keyword-stuff a page, drive traffic and find success. Today's savvy business owners expect and demand value for their time.
Small businesses need a convenient way to get active online and begin building that brand image. One key thing is figuring out how to connect with other small businesses, but statistics show that businesses with better listings receive as much as 347 percent more searches than those with subpar listings. A company called Manta helps with Google AdWords placement, figuring out SEO for local listings, social media timing, online reviews and preparing for mobile search traffic.
One example of a company using this platform is Mericle Commercial Real Estate Services. The company specializes as a developer of industrial sites and office buildings, so the ability to connect with other businesses is a real help.
Get everyone in the company versed in how to use social media to promote the business and then allow those who seem to be savvy to promote on your behalf.
Studies show that leads that are generated by employees via social media are about seven times more likely to have high conversion rates. The key is training employees on what to say and what not to say or to simply ask them to retweet and share.
Customer Service on Social Media
Every day, there are 2.1 million negative social media posts about U.S. brands, which means people are very likely to go online and voice their complaints. Since your goal is to please your customer and show others you care about your customers, it is a smart move to hire customer service specialists to handle social media complaints. The reps simply reach out to those complaining and offer to fix the issue.
JetBlue airlines is an excellent case study of how to use social media to respond to your customers in a pleasing way. When customers complain, it immediately responds, asks for flight info and provides an update.
A person has to see your branding approximately five to seven times before they remember it, as a rule of thumb. Of course there are exceptions to that rule, but it goes to show that you need to put your eggs in more than one basket when it comes to online marketing. Think about where your target demographic hangs out online. If most of them are on Pinterest and a specific crafting site, then that is where you'll advertise, as well as by using AdWords with a similar keyword range.
The number of people using mobile devices to access emails has risen by 180 percent over a three-year period. With more and more people using their mobile devices to get online, it is a smart practice to take those emails you've collected and send out a message here and there. You can offer stories about your company, discounts, free shipping, customer testimonials, etc.
Groupon sends out emails several times a week that are segmented to offer specials that particular group of subscribers would be interested in. This highly targeted form of advertising has been quite effective for the site. Those emails are also mobile friendly and can be easily read on a personal computer or a smartphone.
If your company isn't focusing on branding online yet, then you can see why it is vital that you do. You can easily expand your customer reach by doing online marketing. The key is to be smart about where you spend your marketing dollars. Even though online marketing is a fraction of the cost of traditional print advertising, you can still waste a lot of money if you don't go into it with a very specific strategy and marketing plan.
Lexie Lu is a freelance UX designer and blogger. She enjoys researching the latest design trends and always has a cup of coffee nearby. She manages Design Roast and can be followed on Twitter @lexieludesigner
Categorized:

Business Philosophy, Graphic Design, Small Business

Tagged:

branding, content marketing, customer service, emails, internet, marketing, mobile, mobile friendly, seo, street team, traffic
You Asked, We Answered.
How Do I Improve My eCommerce Site? 
We all want to see more traffic and conversions on our ecommerce sites, right? Of course! This even includes all of us at Cleveland Design firm, Go Media.
With numerous tricks and tips swarming the web, knowing what, when, and how to make those improvements can be overwhelming.
Today, let's start from square one and make sure we all have these three fool-proof elements, all of which can be accomplished this afternoon. Let's get to it!
1. A Very Obvious & Enticing Email Sign-Up
Did you know that only 1 to 3% of people that land on your website will actually make a full and complete sale? Frightening, huh?
Panic not, dear friends. As they say, "Rome wasn't built in a day." In order to build trust and, in a sense, convince customers that your product is worth what you claim it is, add a simple email sign-up to your page.
Think of this simple email opt-in as a customer's small commitment to you. A baby step if you will. The next step may be reading your email, the following step considering a purchase. Then, perhaps, after days, weeks, even months, a final sale. These are all very important baby steps in what will hopefully be a long and happy relationship between you and your customer.
Now, many of you have an email sign-up on your page – but today, let's make it both:
Offer up an incredibly irresistible reason for your visitor to want to enter their name into the "Enter your email address here" box. This could be a freebie of which dreams are made or an exclusive coupon.
We recommend using:
———————
2. A Clear Call to Action
Call to Action is another phrase for, "This is what the heck you are supposed to do here." Or, as Wikipedia more eloquently states, a banner, button or some type of graphic or text on a website meant to prompt a user to click on it…an essential part of marketing…that actively strives to convert a user into a lead and later into a customer."
Here are some really effective Call to Action Examples >
Today, ensure that:
You have a Call to Action to begin with
Your Call to Action is dummy proof (People will undoubtedly click on it.)
It is above the fold (ie. the portion of the site immediately visible when the page first loads).
To test that your call to action is working, use a heat map, through:
to make sure your visitors are really clicking that "big red button," so to speak.
———————
3. Live Chat!
Interact with your customers live and in the flesh (well, almost) when you install live chat on your ecommerce website. Live chat serves as a great customer service tool, allowing you to know your customer and their needs on a more intimate level. Live chat also connects you with your customer so that they can view you as a real live human being, instead of a nameless, faceless entity. Once they know you and come to understand your product, they're more likely to buy from you. It's as simple as that.
We recommend: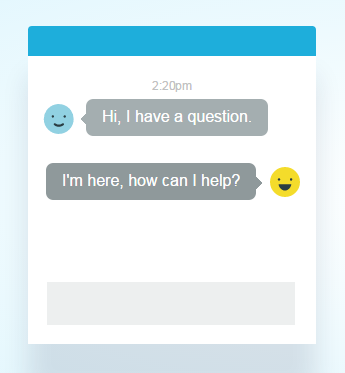 What tips and tricks have you used to improve your eCommerce site? Please share your knowledge with me in the comments below!
Categorized:

Business Philosophy, Graphic Design, Web Design

Tagged:

advice, call to action, conversions, ecommerce, email, newsletter, tips, traffic, tricks, website