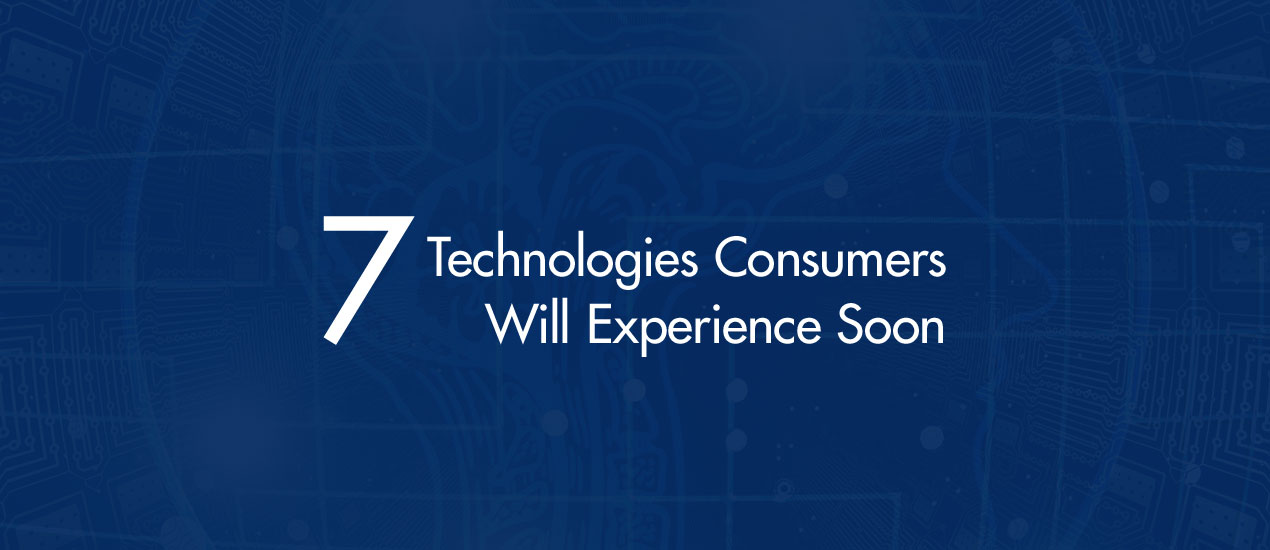 Technology has more of an impact on our daily lives than at any other time in history. Smart houses and smartphones are the first interactions most people have when they wake up and the last interaction they have before they go to bed. Doctors use technology for complex medical problems, teachers use technology in the classroom and businesses embrace new trends to attract customers.
The rise of the iPhone is an excellent example of how rapidly technology advances. Apple released the iPhone in 2007. At last count, 2.2 billion people own an iPhone just over a decade later. That is one little example of technology taking off and people embracing the smartphone.
In the coming years, some emerging technologies will become more common. Here are seven likely to take off and become a part of everyday life.
1. Speech Recognition
Speech recognition has advanced in the last few years due to the use of devices such as Alexa and Google Home, as well as advances in the way Siri and Cortana respond to voice commands. Consumers are already using this technology here and there, but expect it to become a more integral part of your day. There's no need to navigate to Amazon and click on an item to order. Instead, users will tell their phones or smart devices to place the order.
Speech recognition will start to appear in the ways we navigate our vehicles and interact with devices such as smart refrigerators and washers and dryers. Knowing how to program a device will become a thing of the past, as speech recognition advances and a simple verbal command makes technology work.
2. Cryptocurrency
You've probably heard of Bitcoin and other cryptocurrencies, but may not have used them. As business continues its march toward a global market, expect to see more and more use of cryptocurrency. Already, people are much more likely to use Apple Pay or a virtual credit card than cash. In a study by the German bank Bundesbank, researchers shared that for the first time in the bank's history, cash made up less than 50 percent of all transactions.
As more hackers perfect their skimming techniques, people are reluctant to use debit and credit cards for purchases. Cash isn't always convenient to have on hand, and it's bulky to carry around. Expect to see cryptocurrency rise, both for the convenience and the ability to use it across different monetary exchanges.
3. Driverless Cars
There is already quite a bit of buzz about driverless cars. Could the future of driving be one where humans don't even need a driver's license or the knowledge of how a vehicle operates? Fully automated cars would reduce traffic accidents, allow people to make better use of their time commuting to and from work and save money on fuel use. Liquid silicone rubber (LSR) is one area where advances impact the driverless car industry specifically. Autonomous cars use LSR parts while reducing the cost and increasing the performance of the vehicles. This tech will help make driverless cars affordable for everyone.
4. Artificial Intelligence
The driverless vehicles mentioned above may make you think about the novel-based movie I, Robot with Will Smith, where the computers try to take over the world — and the car he's driving in one scene. Advances in artificial intelligence (AI) mean there are fewer menial tasks for humans to do, and people can focus more on creative and management-based endeavors. Through 2020, expect to see a push toward transparency in how AI functions. People still don't fully trust AI — perhaps because of movies where computers turn on society — and developers are working to figure out how to expose the specific algorithms used for computer decision-making.
As people begin trusting AI more, the technology will take over more and more physical tasks. Although the day where a robot lives in your home and cooks dinner for you may be a decade or more away, the changes are coming. In the future, we may have everything from a robot nanny to a machine which cleans the entire house instead of merely a vacuum.
5. Internet of Things (IoT)
The Internet of Things is growing by leaps and bounds. A few years ago, the idea of connecting all our devices to "talk" to each other may have seemed almost impossibly futuristic, but today, the average home might have a smart thermostat and lights, programmed to turn on minutes before residents arrive home from work. Smart devices range from garage door openers to door locks to ways of interacting with your pets while you're away.
As 5G Internet speeds hit more areas and more devices enter the market, expect to see an expansion of IoT in nearly every field. One significant issue with all of these devices, however, has been that they all run separately, meaning users must keep track of a lot of different things. As Google Home and Alexa improve and expand which products they work with, expect automation of all devices to become simpler.
AI will also begin working with IoT so that devices can automatically set your preferences based on past behavior and best guesses. Imagine a day where you don't even have to set your coffeemaker to turn on. Why? Well, your smart home already knows you get up at 6 a.m. and sets the device for you.
6. Eye-Controlled Technology
Advances in facial recognition and eye-tracking software allow people to interact more easily with electronic devices. Already, the iPhone XS Max recognizes the user's face to open without using a passcode or fingerprint. The user looks at the screen, and the device unlocks, but only for the user through facial recognition. Expect to see more devices using this type of technology in the future. Imagine a car that's impossible to steal because the vehicle recognizes a list of pre-programmed faces before starting.
In the next age of technology, gestures and facial expressions may operate all types of devices, particularly computers and smartphones.
7. Smart Fabric
Imagine wearing a shirt which adapts to your body temperature, keeping you warm or cool based on comfort level. A team of researchers produced a wearable fabric with sensors embedded inside. Solar receptors could capture the power of the sun and heat the material on a cold day. Multiple sensors might track health metrics and notify someone before they have a stroke or heart attack. It could be used to better track the effectiveness of a workout.
The applications for smart material are limitless, such as bedding that maintains an ideal body temperature while sleeping and tracks sleep patterns. Smart fabric might help airlines ensure their passengers are more comfortable and alert flight attendants about any severe health complications, such as blood clots on long flights.
Impact of Technology
Changes in technology impact people's lives. As artificial intelligence advances, jobs will disappear — computers will replace people. Either new jobs that use more human intellect will replace old ones, or people will feel an economic impact. Freeing our time from menial tasks will giving citizens additional hours to read, study, learn new skills — or waste more time on social media than ever before.
Technology changes so rapidly that you may not even notice the shifts. Do you remember a time when you didn't carry your cell phone everywhere, and you went out to dinner with friends instead of sharing a photo of what you had for lunch on Instagram? Technology changes not only the physical aspects of life, but our social interactions. While most technology will make life easier, you must also be aware of potential negatives and work to counteract them for a fulfilling life.
Good design makes the difference in a company that serves other businesses well and stands out above the crowd. Computer-aided design, or CAD, is one way B2B companies can improve their services, becoming more productive and better meeting the needs of their customers.
By 2023, experts predict the CAD market to reach $11.2 billion globally. The number of businesses using CAD, especially 3D technology, grows annually. CAD is changing the way we design, and, in particular, the way B2B companies do business. Here are five ways CAD is making an impact.
1. Offer Innovation
Computer-aided design allows you to test out a variety of situations before they occur. It saves you from having to create expensive prototypes or develop a product and suddenly realize it doesn't have the strength or ability to carry out a given task. When businesses use CAD, they can stretch their skills more than ever before.
Hensley Industries creates parts for equipment for construction. So, imagine a new bucket for a piece of excavation equipment or parts to swap out when the current ones wear down. With computer-aided design, engineers can push the limits of the function, while still making sure the equipment is stable.
Since their specialization is attachments and wear parts, figuring out how operators can replace a tooth on the bucket of an excavator quickly is a major concern. CAD allows engineers to run simulations while designing parts. They can see how the part will perform in a real-world situation and figure out a consumption ratio that works both for the businesses they serve and for their bottom line.
2. Personalizing Productions
CAD makes it easier to test minor changes and personalize products to meet the individual needs of clients. In a world where people expect things to fulfill their needs perfectly, this gives your business an edge over competitors. Instead of somewhat meeting the needs of businesses, you can exactly meet their needs.
In one report, 75 percent of consumers reported they want to buy from someone who knows them by name and tracks past purchases to make specific recommendations. It isn't as easy to accomplish with B2B business, but CAD allows the ability to at least try different features to meet the specific needs of your customers.
3. Presenting a Solution to Clients
Working with other businesses often requires coming up with a solution to a client's problem. You'll need to present various answers until you find one that fixes things for the business owner or meets a definite need.
With the use of CAD, you can present the solution in a three-dimensional format, so the client sees exactly how the answer will look in real life. Even better, these solutions are digital, so you can present them via a virtual meeting, saving both of you time and effort.
Playworld creates playground equipment and uses CAD to come up with designs that work in a variety of settings. The company uses what they call their SketchUp 3D Warehouse to bring design ideas to life. They also have a library of CAD files if you want to see what other people have done creating play zones for children.
4. Improving Collaboration
Digital designs make it much easier to present your ideas to collaborators by uploading to the cloud and using a shared workspace. Imagine your client wants a few changes to the design. You make the changes in your software and upload some screenshots or a three-dimensional image or video to the workspace. The client then approves or asks for additional changes.
Gone are the days where you had to painstakingly create prototypes, only to be told they wouldn't work and you had to start from scratch. CAD saves designers time and money. You'll be able to take on more projects than before and manage them all seamlessly and efficiently.
5. Accessing Universal Data
Because many companies post their data to the cloud, future project managers benefit from the ideas that have succeeded in the past. If something didn't work, you'll be able to avoid that scenario easily. And if something does work, you'll be able to build on those ideas and take them to the next level or higher.
Whether the information is only within your company from work with the client at hand or past clients, or different companies are sharing information, CAD allows storage of ideas and the ability to pull up specific files for adjustments.
Eagle Engineering uses CAD to help their engineers become increasingly efficient over time. In one step instead of multiple steps, their engineers can create a project by accessing information stored in the system. Then they can use a "streamlined package" to make modifications or correct an error. Other advantages include more precise designs and the ability to test a design before building it.
CAD Is Changing B2B
CAD is just one of the things changing the way businesses serve other businesses. The world is advancing by leaps and bounds, and computer design technology is only one component of creating new products. As CAD continues to develop and improve, expect to see even faster design capabilities and finely tuned features, unlike anything that was possible even a few years ago. If your business isn't already using CAD, this should be the year you shift over to it.
What is real time technology & how has it changed the way we do business?
Real-time technology is exactly what it sounds like — data that changes what we do at the moment we do it. With the rise of cloud servers and better wireless capabilities, more businesses use this type of technology in daily operations today. Here are a few ways businesses use real-time technology and how it's improved or changed over the years.
1. Using Live Chat
Live chat is one way real-time technology changed the way we do business online. Even though the capability has been available for years, live chat wasn't as popular in the past as it is today. A decade ago, people still used email or picked up the phone if they had a question.
Today, consumers go to a website and connect instantly with a customer service representative to ask a question. Analysts estimate live chat will grow by 87 percent in the next year. Although some companies choose hours when live chat is available, it is still fast, efficient service.
SnapEngage includes their live chat option on their 404 error pages. Since a 404 page often results in visitors leaving a website, adding a live chat feature is a way to keep site visitors engaged, no matter where they are on your site.
2. Updating Information
Real-time technology provides the opportunity for updated information. This is particularly true for industries that provide information, such as online newspapers. Gone are the days when people had to wait until the next morning to see a breaking story in the newspapers.
You don't need a television these days to get your news. In fact, breaking news sometimes hits Twitter and Facebook before journalists report it on cable news networks. Updated information that is ahead of the game is why many news consumers prefer the Internet.
3. Locating People in Real Time
Real-time technology can also track where someone is at any given moment. This type of technology tracks traffic flow at a trade show or predicts the needs of a patient in a hospital and allows staff to respond quickly and efficiently.
Centrak is an example of a real-time location system built with health care in mind. The system allows for efficient serving of patients, and it measures environmental conditions and integrates with other technology and systems within the facility. One advantage with this system is the ability to track assets. If two departments share the same medical device, whoever needs to use it can locate it quickly.
4. Improving Performance
Real-time technology improves the performance of people such as athletes. Most NFL teams use real-time GPS location tracking now during training. The trackers report data that allows coaches to figure out ways to improve performance.
Watching game tapes provides some information to these teams, but having the ability to see the exact positioning of a player during a specific play adds the ability to tweak fine points that mean the difference between champions or almost champions.
5. Planning Reservations
Real-time technology also helps businesses that sell tickets, such as theaters, airlines or event venues. This technology helps consumers see what is available at any given moment, but also helps the business sell empty seats. Systems have the capability to adjust pricing.
For example, if there is a single seat available, it won't be as attractive as seats in groups of two or more. The price on that single seat can be reduced to make it more attractive and hopefully fill the empty spot. This increases overall profits for the business.
Cinemark is one of many theaters moving to a reserved seating system. Instead of showing up at the last minute and hoping to get a decent seat, consumers purchase tickets ahead of time and choose the seat location. The system updates availability in real time, so consumers see what seats are still available.
6. Managing Field Workers
Another way real-time technology works for businesses is by managing field workers. If you employ workers who go out into the field, such as movers, service professionals or salespeople, organizing calls is a real challenge.
However, with real-time GPS tracking technology, call center managers easily see where each field worker is. Workers check in at different points throughout the service process, so the call center also sees if the job is almost wrapped up or the field worker needs more time. This current information allows the call center to assign jobs as they come in and re-route field workers who finish a job earlier than expected.
7. Pushing Notifications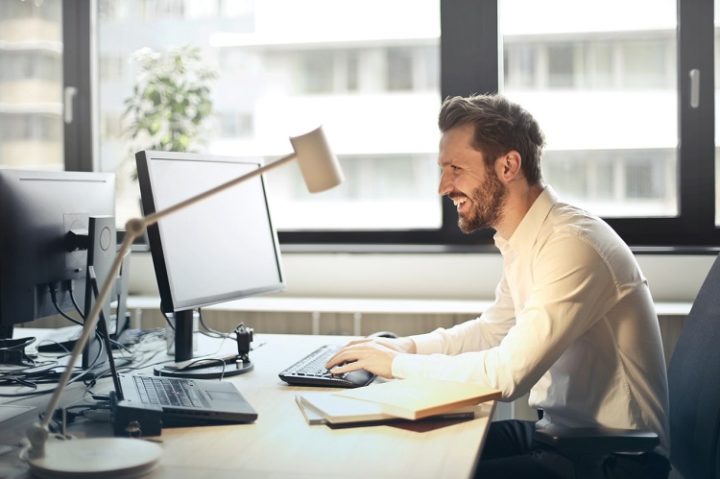 Mobile devices create the perfect conduit for real-time push notifications. For example, the consumer nears a store at the local shopping mall and suddenly their phone pings. It is a message from one of their favorite stores informing them of a flash sale going on at that exact moment.
This use of real-time technology allows businesses to highly target customers and make sure they aren't forgotten amidst all the competing stores. Businesses can also use other triggers to push notifications, such as the opening of an app, arriving home after time spent out driving or an number of other triggers all created by real-time data.
Real-Time Technology Tomorrow
Already, real-time technology impacts our lives every single day. From gaming to online chatting to improving processes, up-to-date technology makes businesses more efficient than ever before. In the future, expect technology to become even more refined. While tech can track people's movements within a short distance now, as technology improves, this will become even more precise. Who knows where business in the future might take real-time technology and where real-time technology might take businesses?
Satellite technology changed the world dramatically after the first experiment in the late 1950s. Today, people communicate in real-time around the globe, view a specific location via Google Earth or beam a signal from one corner of the globe to another. Satellites get smaller and more powerful with time similar to the advances in computers.
The advances in communication alone are staggering. Fifty years ago, people were not able to watch an interview with someone in Jerusalem in real time. Today, with a minor delay between the person speaking and the stream arriving, we see what is going on at almost any point on the globe at any time thanks to satellites.
Investment in space companies is growing and with good reason. The advancements are astounding — from launching rockets into space to reusable booster experimentation to reducing the size of satellites. In the last 18 years, space startups attracted over $13.3 billion from investors. Much of the growth in coming years will be in satellite technology. There are six main reasons your business should consider investing in satellite technology.
1. Edge Over Competitors
Launching your own personal satellite into space, typically low-orbit, lets you collect data about a specific area. This can give you an edge over competitors who don't have access to this information. The cost of these personal amateur satellites is rapidly decreasing. What was once government domain is now in the hands of anyone. For example, a small cube satellite, called a CubeSat, may only cost a company $3,000 to launch into orbit.
Larger corporations will benefit from that ability to privatize their own communication channels. No longer will they have to rely on outdated and expensive telephone companies, but they can launch their own systems to use for everything from connecting a computer network around the world to teleconferencing capabilities. Chrysler and Hughes have a contract for a very small aperture terminal (VSAT) system that will allow the company to transmit data more easily.
2. Information to Grow
Another advantage to investing in satellite technology is the actual analysis capabilities of the information you collect. Imagine a real estate investment group having access to how many people are flowing into an area over time. This would allow that group to see where to build new condos or where shopping complexes are most needed.
While you can do some of this analysis from the ground, getting these stats from orbit gives you another piece of the puzzle and allows you to make more informed decisions about the future of your business.
3. Offer Supportive Products
Another way your company can invest in satellite technology is through offering supportive services. For example, one of the concerns with CubeSats is the thermal challenges. A way to overcome that challenge is through heat sinks or embedded radiators to reduce the heat. Knowing what products to offer and how to best support satellite technology requires partnering with the companies building mini satellites and thoroughly studying the issue.
4. Invest Financially
Perhaps you aren't quite ready to launch your own mini satellite into orbit or create a new product to provide support for those who do. However, you can still invest in satellite technology financially.
Any type of business can provide financial support for a local entrepreneur looking to launch into space or further develop this technology. Alternately, you can invest in a large company or donate funds for research — which may be tax deductible if the organization is non-profit.
5. Be Ready for the Changes
Knowing what satellites provide can also allow your business to look toward the future and figure out how you might prepare for the coming technological changes. One way to figure out what satellites will offer is by looking at what they have offered. As the cost of equipment continues to drop, enhanced communication will follow.
Imagine a world with a wireless Internet that anyone anywhere can connect to, even those in very rural locations. Not only would it be easier than ever before to connect and have face-to-face conversations, but the network will become more reliable with less dropped communication or some of the delays experienced today.
6. Support the Environment
Has your business committed to the environment? If your goal is to leave a small carbon footprint, you can take things a step further and actually improve the environment by using satellite technology to spot issues before they grow too large.
Imagine that there is an oil spill in an area near your company headquarters. With satellite imagery, you can see how far the spill reaches and make a plan for the best way to begin cleanup. Perhaps you run a dog food company, so your commitment is to go in and save as much of the wildlife as possible. With satellite technology, you can pinpoint the areas of the spill and the areas where wildlife is located. Then you can make a plan to rescue as many creatures as possible.
Invest in Satellite Technology
Technology advances at such a rapid pace in the twenty-first century that it can be hard to keep pace. Companies that don't stay on top of advances tend to fall rapidly behind. Satellites are the future of data and now is the time to invest in this technology, particularly if you work in the IT or technology sectors. If you don't invest, you can be certain your competitors will.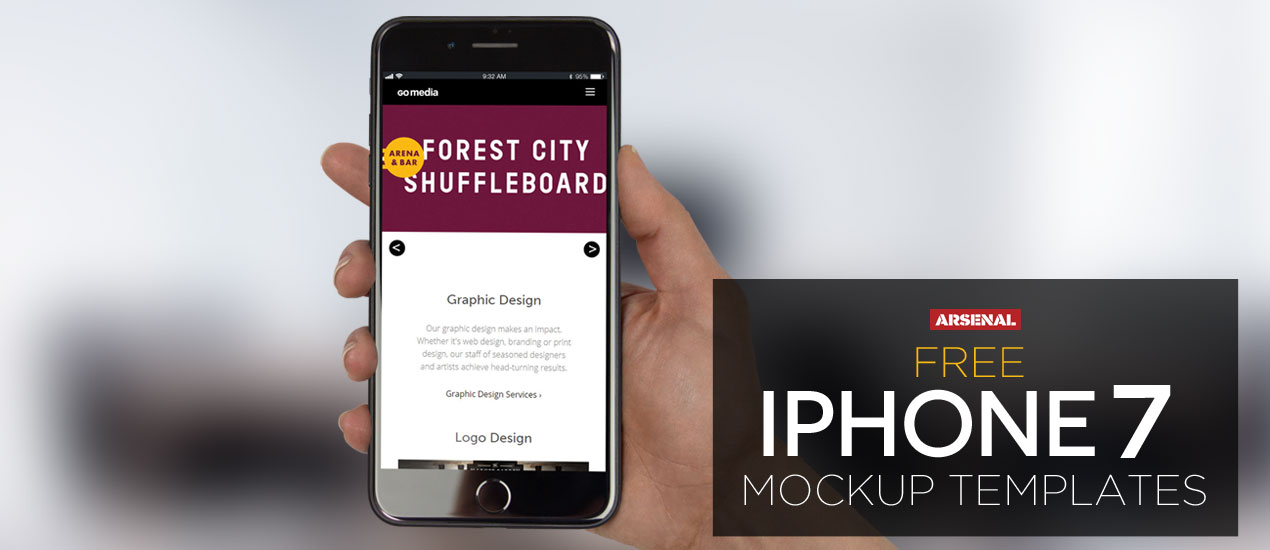 Yep, a totally free iPhone 7 Mockup Templates Pack
We just launched a free iPhone 7 Mockup Templates Pack, so what are you waiting for? Go download it now over on the Arsenal, the home of the World's Best Mockup Templates, Vectors, Textures and more.
This Free iPhone 7 mockup templates pack includes two mockup templates that will help you show off your website/app in a realistic way. The pack includes an iPhone 7 in both flat and angled versions and includes the different options listed below. These mockups have assisted us in pulling our portfolio together and hope they will do the same for you.
Here are the various options our iPhone 7 Mockup Templates Pack give you:
iPhone 7 Flat
iPhone 7 Flat (with hand)
iPhone 7 with backgrounds (with or without hand) with backgrounds – modern office space, desktop workspace, coffee shop, park outside
iPhone 7 Angled
iPhone 7 Angled (with hand)
iPhone 7 Angled (with or without hand) with backgrounds – modern office space, desktop workspace, coffee shop, park outside
Obsessed with our mockups and want more? Become a member for only $15 a month and access them all, plus the rest of our library, instantly! Learn all about that now.
Categorized:

Freebies, Graphic Design Freebies, Templates

Tagged:

angled, desktop, flat office, free, freebie, iPhone, iphone 7, mockup, mockup template, phone, portfolio, technology
Purchase our Mockup Templates – only $2.99 each!
I know how many grueling hours you put into that design. You're so super excited that you're tempted to just send it off to the client as is, amIright?  NO! You're smarter than that. Tell me that you have a few moments (and a few dollars) to make that design shine. I promise it will take your design from ordinary to extraordinary. All you have to do is head over to MockupEverything.com where we are selling individual versions of our high-quality layered and masked Photoshop mockup templates  in categories like:
Apparel

Technology
Headwear
Food & Beverage
Outerwear and more!
What? You're still here?
Categorized:

Go Media, Go Media's Arsenal, Graphic Design, News

Tagged:

apparel, arsenal, beverage, food, hats, mockup templates, mockupeverything.com, mockups, technology