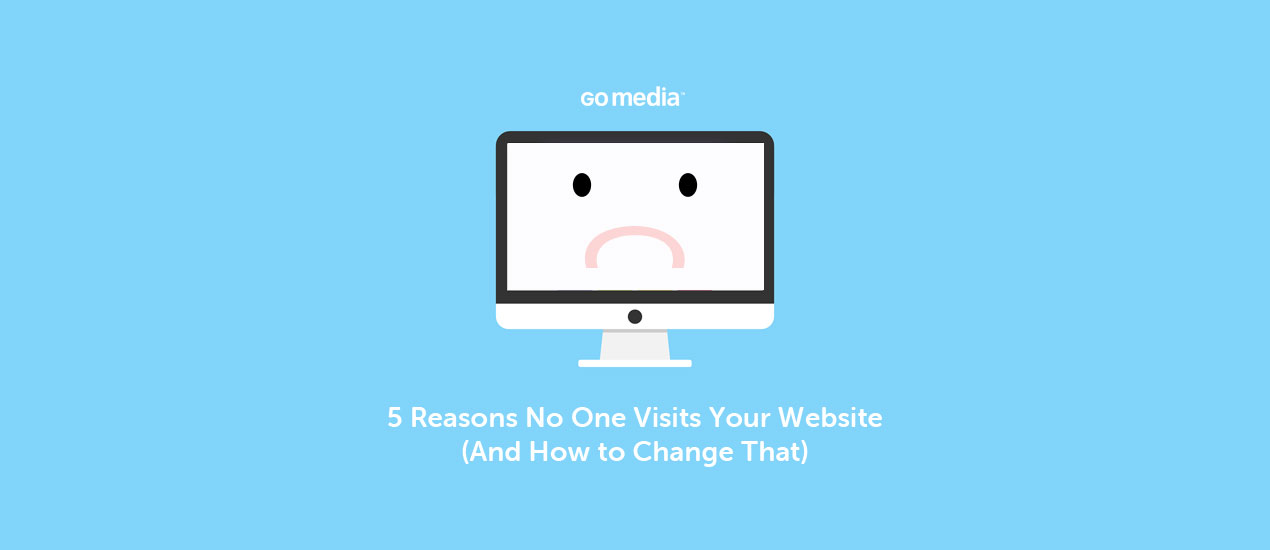 Most Common Website Errors 2019
In the modern day business world, it's obvious that no company can survive or thrive without a strong web presence. But simply throwing some pretty HTML onto a server isn't enough to guarantee success, especially in competitive industries that are full of tech-savvy entrepreneurs.
When you start your very first online venture, you might presume that you get to sit back and watch a large audience of consumers rush to your website. But pretty quickly you'll find that gaining and maintaining a user base is a hard job that requires a great deal of time, effort, and creativity.
This article runs through five of the most common mistakes that website owners make and provides the steps to take to get your online business on the path to success.
1- Think More Like a Customer
Time is a person's most precious commodity and you need to keep that in mind when designing your business plan and the website that will accompany it. Before you sit down to write a single line of code, think about how you plan to add value to your customers' daily lives.
Once your focus has been set and vetted by others, go about building a website that supports that vision while keeping the user experience as simple and streamlined as possible. You want customers to be able to navigate your web pages easily and find the information and services they care about as quickly as possible.
One mistake that a lot of websites make is to devote too much real estate to advertisements. This can be tempting, as display ads often serve as a new company's primary form of income. But if you flood your pages with annoying ads, you'll end up distracting visitors and risk losing their business altogether.
2 – Optimize Better for Search Engines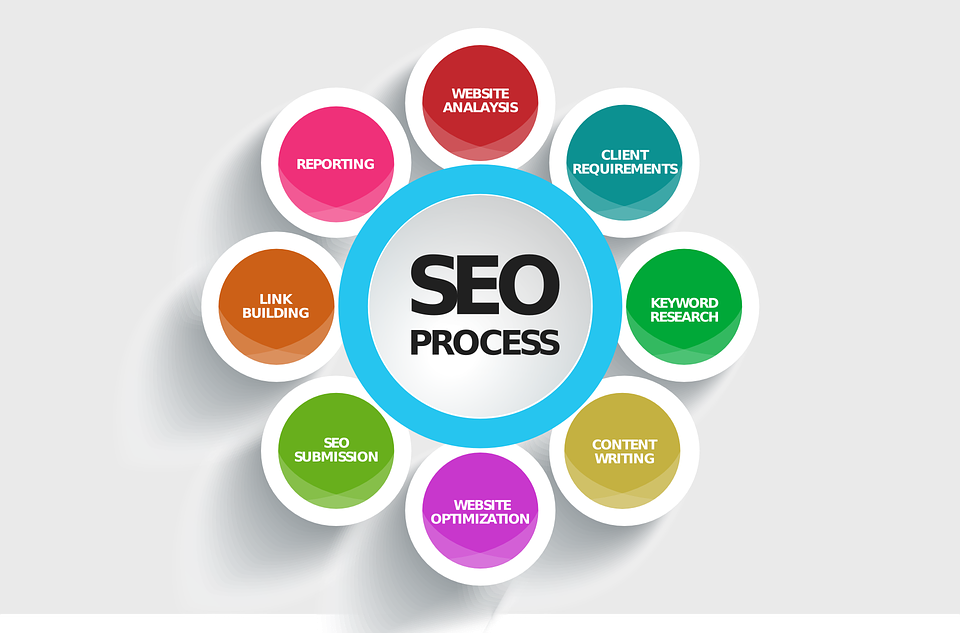 The discussion around search engine optimization (SEO) reached a peak in the past decade, but it still remains a critical topic to consider when building and launching a new website. If your business provides a unique product or service, there's a good chance the potential customers are using Google and other search engines look for it.
The basics of SEO are all about making the text content on your web pages simple, clear, and searchable. Do not try and trick search engines by creating bulk pages with fake content, as this will actually cause your website to be demoted within search rankings. Instead, do research on what search terms are most relevant to your business and work them in naturally to your branding content.
3 – Find a Reliable Host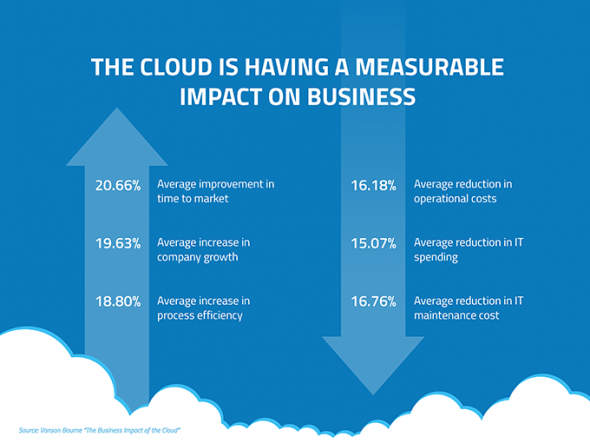 The quickest way to lose customers and visitors is to have a website that is routinely down or delivering poor performance. Today's internet users expect services to be available around the clock with response times of a second or less. Otherwise they will simply move on to a competitor.
Considering the rush of companies hawking the service, finding a reliable web host is not something to leave to chance or a coin flip. There are actual performance metrics that can be measured across various providers that allow analysis of the results to identify the best value. In a study conducted by Hosting Canada results showed that average loading times across hosts varied from 17500ms down to all the way to 475ms without much variation in price.
It may be tempting to make your cloud host selection based on price alone, especially because you can find some companies that will offer free or low-cost solutions. But be sure to question everything you see, because when it comes to hosting providers, additional features always cost extra. There are even detailed guides about how to get more from your customers.
For example, the basic plans for a lot of low-cost providers often comes with limited storage space or bandwidth allowances. Or you might sign up for a host and find out that adding a security certificate will cost you hundreds of dollars per year.
4 – Use Multimedia the Right Way
Thanks to higher broadband speeds across the globe, website developers have the option to embed graphics, audio, and video while trusting that their customers will be able to stream it easily. This opens a range of opportunities that can help a business grow and attract a new audience.
When it comes to adding videos to a homepage or landing page, make sure they align to your branding strategy without being obtrusive to visitors. Research has found that marketing videos are a good way of introducing a new product or service on a website, as it creates a more memorable experience than text in a press release.
Videos on your website should always tell a story. They open up a creative outlet for you to let customers see inside your business and understand the work you do.
5- Listen to the Smart Metrics
In order to truly evaluate the performance of your website and business, you need to spend time gathering and analyzing the right types of metrics. Obviously sales numbers and profit margins are an easy way to evaluate financial performance, but in terms of web traffic patterns, you will need to dig deeper.
For example, you'll want to use an analytics tool to capture information about how your customers get to your website and what they do once they are there. A successful conversion means that you've attracted a user to a page and convinced them to perform an action, like subscribing to a mailing list or purchasing a product.
Studying analytics data is important both in good times and bad. If you see a sudden spike in your website's traffic, you will want to look closer to see what caused it and how you can capitalize. On the other hand, if you find that visitors are routinely staying on your website for less than a minute and never coming back, you'll want to understand why that might be.
Small businesses don't have the ability to talk to every customer about their needs and desires. Fortunately, analytics can translate this into data and help companies grow faster than ever.
Final Thought
We'll leave you with this. The world has evolved far beyond the stage where you can draw visitors simply by putting up a website. There are around 1.8 billion of the things out there. If that makes you think you'll have to be proactive in order to grab some attention, you're right. Good luck!
You've heard it said that time is money, and this is particularly true when running a tech company. The more productive and efficient your company becomes, the better you'll fare in this highly competitive field.
Some of the big tech giants, such as Apple and Google, run companies that are about 40 percent more efficient. Over time, this results in more profit and these companies edging out the competition. Fortunately, you can repeat their success by adopting some of their tactics, as well as a few other smart business standards.
1. Group "A" Players Together
Every company has a few stars in their employee pool. These are the people who are the go-getters. They have ideas, and they make things happen. They likely graduated near the top of their class, have internship experience and a passion for what they do.
In most companies, these "A" players are put into various roles throughout the company, working with all different levels, including employees not performing well. However, at Google, the "A" players are put on the same team and allowed to work together to accomplish amazing things. Not only does this spur on the others in the "A" group, but other groups look to them for inspiration.
2. Get Rid of Processes That Slow Things Down
Every company has certain processes that are cumbersome. Sometimes these processes are well intended, such as keeping management in the loop about important decisions or limiting how much money executives can spend.
Companies lose about 25 percent of their productivity to organizational processes that prevent work from getting down. People have to stop and get permission or are unable to complete a task because of all the rules in place. Even though rules protect your company, also include a way around the rules when it's in the best interest of moving your business forward.
3. Improve Your Company Culture
A strong, positive company culture does several things for your business. First, it promotes a spirit of teamwork. If Manager A isn't quite sure how to complete a big project, he will feel much more comfortable consulting Manager B if he knows that person well and has participated in teambuilding activities.
Reward hard work and good attitude, and your employees will lose their fear. Celebrate small and big successes together. Keep everyone on the same page with short meetings every morning. All these little things add up to a company culture that teaches employees to thrive instead of simply survive.
4. Audit Your Program
Some industries rely heavily on high quality and remaining competitive, such as aviation. Take the time for a program audit and figure out how you can improve various processes as well as decrease costs. A good audit will also identify ways to move forward and give you a solid plan of action for the future.
Audits have other benefits as well, such as opening up new business ideas, improving quality control and finding issues in the supply chain. An audit isn't a one-time occurrence, though. A thorough audit should be done at least every year or two.
5. Automate Tasks
Take the time to really look at your business and what tasks require hands-on work and which ones could potentially be automated. If you require employees to file lengthy reports, is there a way to generate the report more quickly or shorten it the process?
The more tasks you can automate, the more time you free up for your best employees to innovate. In a tech company, you can easily automate and outsource customer service tasks. Just make sure the service is still up to your standards. This frees resources you can then point toward creating new products.
6. Stop the Multitasking
Multiple studies show that multitasking is not efficient and actually lowers productivity. Most people simply can't multitask. Instead, their brains are moving from one task to the other, bouncing back and forth rapidly, but losing momentum in the process. A very small 2.5 percent of people can multitask with any success. That means the rest of us are just spinning our wheels.
Encourage your employees to focus on one task at a time instead of trying to do multiple things at once. Stress the importance of this and share the studies with your workers. Create a company culture that rewards focus rather than quantity of tasks completed in a day.
7. Ban Unplanned Short Meetings
One of the biggest time-wasters in many workers' days is the "hey, do you have a minute or two?" meeting. This is when someone has a question and they pop over to the other worker's desk and ask a few questions. The person's work is interrupted and it takes several minutes to get back into the flow of what they were doing.
Encourage people to shoot out an email instead that the person can answer at a later time. Few things are as urgent as they seem. Teach employees to figure out the difference between urgent and important and to keep unplanned meetings for only those tasks that truly are urgent.
8. Engage Employees
Investing just 10 percent more in employee engagement improves your bottom-line revenue by about $2,400 annually per engaged employee. What are some ways to engage employees, though? First, cultivate leaders in your company. A strong leader can inspire employees and will make them feel part of the team.
You should also allow an open forum where employees present their ideas, reward the effort and provide plenty of team building and company teamwork opportunities. Reserve one day a month for mini-retreats and one day a week for recognizing stellar work and effort.
9. Seek New Tools
When it comes to running your business on a day-to-day basis, embrace new software and tools. More and more people use Instagram today. Is your marketing department focused on an Instagram presence? Does your target audience live there?
Don't be afraid to try a new tool, new way to promote your business or new software. A tech company should be on the cutting edge of new innovation more so than other types of businesses. You can always return to the old way of doing things if needed.
Successful Tech Companies
The most successful tech companies start with innovation and a unique outlook on the world and never stop innovating. Apple didn't just create a smartphone and leave it at that. Instead, the company constantly releases new updates and phones with better features. If you want your tech company to be the next Google, or even just successful in your own little corner of the world, you must open your eyes and mind to doing things differently and encourage your employees to do the same.
PSD Technology Mockup Templates
Here at Go Media, we're proud of our work and love to show it off.
Thanks to the magic of our Photoshop mockup templates, we can do so in the blink of an eye.
Introducing the Technology Mockup Templates
Ready to see your work on the big screen?
It's simple.
After purchasing the Technology Mockup Templates Pack, open those puppies up and get busy.
To place your design, simply double click on the "Your Artwork Here" thumbnail. For those objects in perspective, click on the smart object thumbnail to appropriately adopt your art to the item you've chosen. (More about smart objects here).
And…you're done.
Now, let's look at the goods.
Check out the 13 PSD Templates included to Mockup Your Technology Designs!
Responsive Master Template
Responsive iPad & iPhone
Mac Desktop
iPad – Angled
iPad cover
iPad – Straight
iPhone 5 case
iPhone – Angled
iPhone in Hand
iPhone – Straight
Laptop – Straight
Laptop Sleeve
PC Monitor
Written by guest author Barton Damer.
Introduction:
This tutorial will show you step by step on how to create a "Badass Bling Effect" using layer styles in Photoshop. Once you create the layer style, you can easily "blingify" any layer. There is also a video tutorial as well.
Video Tutorial
STEP 1
Choose an image you want to sprinkle with golden Photoshop magic. In this case i chose a full color image of a boombox and I'm going to make it look like it is solid gold. Make the image into a grayscale image by "Desaturating" the layer in the Image/Adjustments/Desaturate menu.
STEP 2
Apply a color overlay Layer Style by