Princess Leia Fan Art
Our hearts are broken over the loss of Carrie Fisher, so today we're honoring her in today's Inspiration of the Day post. Please enjoy this work we found on Dribbble and Behance created by artists we admire, which honors her and the characters she played so eloquently.
Hero image, Princess Leia, by ttya on Dribbble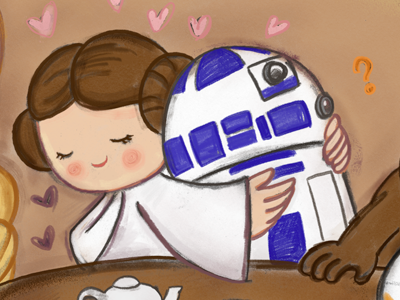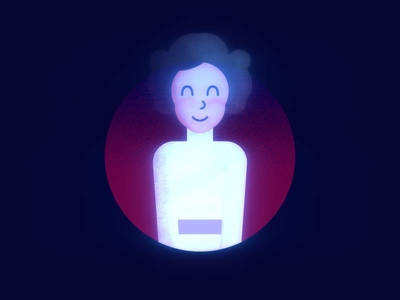 What better way to celebrate Star Wars day then with some great work by our fellow designers?

Skull Vectors for Days
When we first thought to create a new skull vector pack, we thought we'd simply update some of our older stuff. Perhaps add a few new skulls, refresh them and polish them up like a shiny new pair of shoes.
After all, we have some great stuff and skulls never get old, now do they?
But here's what happened – We reached out to some really great friends and kind of got carried away.
What came about was a…
BRAND. NEW. SET.
Ninety eight brand new skulls and related vectors. Yes, completely new content created by seven talented folks we know and love, including Jeff Finley, Steve Knerem, Blake Stevenson, Michael Hinkle, Justin Sobota, Scott Fuller and Go Media's own internal designer Jordan Wong.

The Deets.
With this set, you'll grab these must-have 98 vectors in total. Here's how they shake out:
10 vectors from Steve
12 vectors each from Jeff, Michael, Scott and Jordan
20 vectors each from Blake and Justin
Don't believe me when I say they're incredible? Well let's just let the visuals speak for themselves.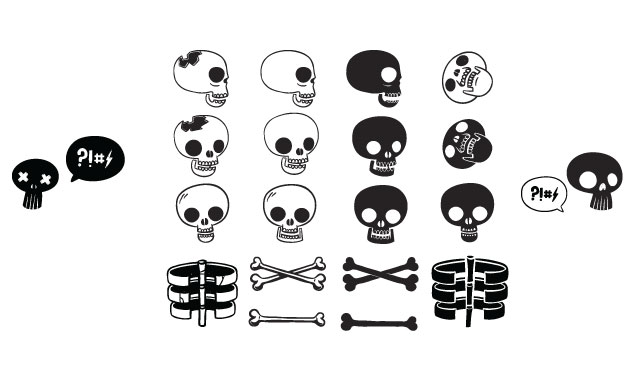 …See! Told you they were awesome!
DO. THIS. THING.
Looking for more awesome products? Hop on over to our Arsenal for more!