When on a tight schedule, developers have to think of a way or two to speed up the development process. You can easily fall into the trap of pushing yourself over the edge to develop that website as soon as possible. Why is it a trap? Because the quality of your code will suffer and if you have to come back and fix something or make changes you will pay your time debt.
Time has never been a friend of developers. If you are a coder yourself, then you know what I'm talking about. But don't worry. There are ways to speed up the development process, while still delivering quality outputs. Here are the six hacks that will make your website development significantly more efficient.
Don't Jump Straight Into Coding
How many times have you heard "Planning is everything!" before? You know why? Because a good plan is a developer's best friend. Before you start working on your website, sit down, get a pen and paper and open Google Docs.
What I've found particularly useful is to draw a website layout on paper, with all those divs and menus. Use the Google docs to write down the functionality. This practice will save you a great deal of time, trust me. When you are done, the drawing of your website layout and the document you've written will serve as the best recipe from the web developer's cookbook to follow.
Don't Code It If Somebody Else Did
You might think that you've thought of something original that you have to code from scratch. Whenever you find yourself in that situation, take a breather, and Google it. Developers around the world join communities like StackOverFlow and they talk a lot about their problems and various solutions, and you can use these in your own project. There is no need to do it from scratch.
You will be able to find a lot of working and ready-to-use solutions, ranging from the simplest ones done in HTML and CSS to the more complex ones, such as PHP scripts or Python. This alone will save you countless hours of work.
Become the Master of Your Favorite Tools
The coder is as efficient as his knowledge of the tools he is using. It doesn't matter if you are using Sublime 3, Atom, Microsoft Visual Studio or Photoshop. If you know all the keyboard shortcuts, you will spend less time clicking and remembering where the option is in the menus.
Your ultimate goal is to become the code snippet master. If you manage to put that reusable code embedded in your editor to good use whenever the opportunity arises, you will become the master of productivity and be able to print out complex web pages in several hours.
While we are at it, let me remind you – all of the editors I've listed above come with PHP, JavaScript, CSS, Ruby and HTML snippets. But if you don't find something that you use quite often, feel free to add it to the snippet manager.
Use CSS Libraries
There is no need to code like it's 2005. We live in the age of fully-structured CSS libraries. Instead of wasting time styling your website elements from scratch, use the libraries that impact the entire layout of your website. The most popular one is definitely Bootstrap.
Not only will this save you time while you are developing your website, but it will also save you time in the future too. How? You won't have to come back and make your website responsive, as Bootstrap CSS classes are made to be responsive.
If you need to add animation or hover effects to your website, use Animate.css and Hover.css libraries. In case you are making a website with a lot of elements, consider using CSS grid libraries such as Flexible Grid System and Semantic Grid System. These will all save you a lot of time.
Test for Errors as You Work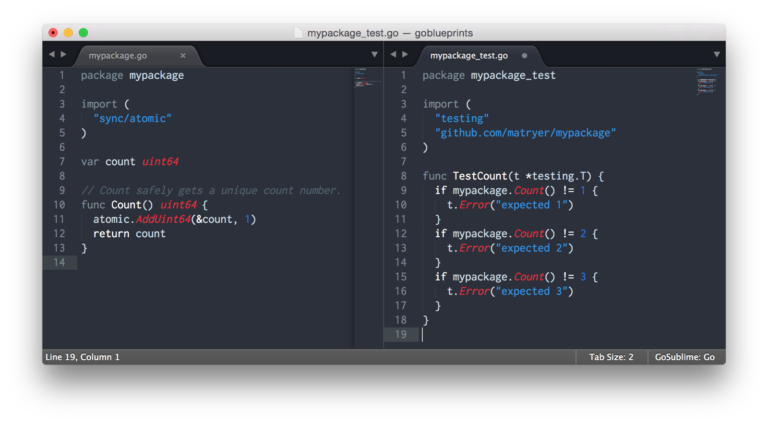 How many times have the errors in your code delayed your entire project? This is why someone more experience than you and me came up with "unit testing". So instead of coding it all out in one sitting, take your time and test every section of your website.
This applies to both the looks and functionality. It's much easier to fix the problem while you are still into coding that particular element, than to follow the breadcrumbs after you have come near the end of the project. This can be particularly useful if you are coding the backend of your website.
Use Open Source Plugins
Developing a plugin from scratch is a time consuming, if not daunting task. The most popular JavaScript library, which is also free, is jQuery. The jQuery code looks cleaner than JavaScript, which junior frontend developers hold very dear.
If you perform a simple search online, you will be amazed at how many free jQUery plugins there are. If the one you need happens to be a premium one, do your math. If you have the spare time and skill to code it from scratch, why not.
If you are new to web development, the best way to speed up your coding is to practice as much as you can. Invent your own projects and learn by overcoming challenges. On the other hand, if you have some experience, the above-mentioned hacks will most definitely help you speed up the development of your website.
Categorized:

Graphic Design, Web Design

Tagged:

Amanda Maurois, code, codster, css, development, hacks, html, open source, plugins, web development, website
Best Social Networking Plugins for WordPress 2016
BuddyPress is an incredible WordPress plugin that converts your website into a fully-fledged social networking platform. It comes packaged with plenty of advanced features that extend the functionality of your site to offer social networking features such as private messaging, discussion forums for your visitors and a lot more. It provides all the essential features that let you build a community on your network.
It is an ideal tool for novice WordPress users, but if you are looking for more advanced features, you need to use the best BuddyPress plugins that can help you create beautiful and functional social networking site with ease.
With that effect in mind, we bring you the list of 10 most powerful BuddyPress plugins that not only improves user engagement but also promote your content on multiple social networking platforms.
1. WordPress Social Login
WordPress Social Login is an amazing plugin for WordPress. It enables your potential visitors to comment and login with social media networks such as Facebook, Google +, Twitter, etc. It nearly supports 28 social networks and services. Even, it allows users to access the site through restrictions and filters.
With the use of this plugin, you can boost the user interaction on your site and encourage visitors to become permanent members. It enables your visitors to register on your site by using their existing social account IDs. This saves a lot of time as visitors don't need to fill out the registration forms.
2. BuddyPress Activity Plus
This plugin enables you to incorporate oEmbed videos and media in your activities. It allows users to attach and embed images, videos, and links directly from the activity stream with ease.
The BuddyPress Activity Plus plugin provides all the social networking features that can help you upload and share images and videos with the large number web audience.

3. WangGuard
WangGaurd is a security plugin for WordPress that protects your site from making registrations by spam users and sploggers. With every new registration, it checks the data of the new user in the database, and determines its status in order to protect your site from spam registrations.
4. MemberShip 2
Transform your WordPress site into a fully-fledged membership site using MemberShip 2 plugin. The best event donation plugin, WordPress donation and fundraising plugins that will help you easily collect one time donations as well as recurring donations using PayPal, Stripe, WooCommerce, other credit card processors, and even cryptocurrency.
It is a great plugin that allows you to provide your content in two divisions: free content for all visitors and paid content for those who are members. You can easily set up and install this plugin to determine what comes under the premium content.
It gives you complete control over your content available on your social websites such as pages, downloads, comments, posts, galleries via shortcodes.
5. BuddyStream
BuddyStream offers you and your network users the option of embedding and synchronizing their activity streams from other popular social networks on your networking site.
This plugin allows you to integrate your site with multiple social network websites such as Twitter, Facebook, Google+, etc. You can also get user stats and filtering options by making the use of plugin's admin panel.
6. BuddyPress Group Extras
This plugin boosts the group functionality of BuddyPress and allows you add default extra content or pages for groups. It can be group rules, descriptions, wikis, FAQs, etc.
With the use of BuddyPress Group Extras plugin, you can include custom fields by making the use of several types of options including checkboxes, radios. dropdowns and a lot more.
7. BuddyPress Links
Allow your members to share links, images and videos of your site on their social media accounts using this WordPress plugin. The plugin comes up with various options that can help admins to organize link, widget, etc. Even, users can create and manage links, embed links to categories, upload images thumbnails and comment on other's link, without any hassle.
8. BuddyPress Groupblog
The BuddyPress Groupblog plugin lets you extends the functionality of group by allowing each group to have a single blog related with it.
Group members automatically added in the blogs and the blog roles will be set by the group blog admin settings. Plus, it can help you increase your user engagement but your site gets more content as well.
9. BuddyPress Avatar Bubble
The plugin allows you to display hover cards on user avatars (thumbnails). BuddyPress Avatar Bubble plugin displays a bubble associated with the user's information whenever the avatar is clicked by someone.
10. BuddyPress default data
BuddyPress default data plugin allows you to test your BuddyPress social network before launching the final version. It loads default data to help you test your version with ease. It automatically populates your BuddyPress installation for testing purposes.
These are the top 10 BuddyPress plugins that can help you improve your social networking experience and offer you the world-class social network platform without any heavy lifting. Let us know which one serves you best in the comments section below!
Maggie Sawyer is a professional web developer, a blogger by hobby and expertise in providing the best convert psd to wordpress services at very affordable range. Presently she works for MarkupHQ Ltd., a web development service provider company with a global reach. She passionate about sharing ideas and thoughts related to wordpress customization. Connect with her on Google+ and Twitter.
Not many Adobe Illustrators are aware of the plug-in functionality of Adobe Illustrator. I don't believe it's promoted very well. There's not a good one-stop shop to find plug-ins in one place, with reviews and user feedback. And it's a shame, because there are many killer plug-ins out there for Illustrator.
Today I want to introduce you to a plugin that in some ways goes beyond my notion of a plug-in, since it adds so many features that you wouldn't ever expect to be able to do within Adobe Illustrator: Phantasm CS.
Developed by Astute Graphics, Phantasm CS can best be summed up by saying it offers Photoshop-esque functionality to Illustrator. Want to apply Levels? Check. Need to access the Curves? Got it. Need to adjust Hue/Saturation? Bingo.
Phantasm CS is available for both Mac and Windows running Adobe Illustrator CS2, CS3, CS4 or CS5, and offers the user an insane array of extremely well-implemented features that you may have since long given up on having within Illustrator. To be honest, I haven't used Phantasm CS very much because my mind says "you can't do that in Illustrator". With Phantasm CS, you can.
The main feature set that is available across all three versions includes the following:
Brightness/Contrast
Curves
Desaturate
Duotone (including monotone, tritone and quadtone)
Halftone (vector)
Hue/Saturation/Lightness
Colorize mode
Invert
Levels
Shift to Color
Swap Channels
Temperature/Tint
Applying any of these is easy enough: select the art you want to tweak, then head to the Effects menu and then to the Phantasm CS sub-menu. From there you select the effect and a dialog box comes up, with the option for basic or advanced settings.
Convert your art to grayscale, whip up a color vector halftone (seriously!), convert your colors to a duotone, adjust levels, curves, brightness/contrast — everything you think you need to do in Photoshop is now at your fingetips in Illustrator and remains editable vector art. It's freaking cool.
And the effects don't stop at vector art, you can also edit and tweak embedded images if you spring for the Studio or Publisher version upgrades.
If you are a seasoned Illustrator user, trust me you will have a tough time getting used to the fact that you can do all of this right within Illustrator. As I mentioned above, your brain will tell you "can't do that" and you will need to re-learn that you now have the capability. That's probably the biggest learning curve for Phantasm CS.
Phantasm CS has a trial version which gives you basic Brightness/Contrast control as either a Filter or Live Effect. This trial version does not expire and any Brightness/Contrast Live Effects saved with your file remain completely editable in both the trial and full version.
Astute Graphics has an extensive features page on their site so you can learn in-depth about everything Phantasm CS has to offer. Pricing starts at just £49.00 (approximately $75/€58) and for what you get, this seems more than reasonable.
I highly recommend you head over to the site, download the trial and give it a whirl. I don't think you'll be disappointed.
Timeline by PixelNovel is an interesting version control system built for designers who use Adobe Photoshop. As far as I am aware, there's really nothing else like this out there for Photoshop users.
Timeline allows you to save and review a file's history and save file versions and get file versions without switching from the main Photoshop window.
Forget having to save multiple versions of the same Adobe Photoshop file with arcane file names like File1.psd, File_final.psd, File_ForJohn.psd and so on. Timeline allows you to use one .psd file, and all versions of your file will be safely kept on the pixelnovel.com server and you will be able to access them at any time from Photoshop or from your web browser.
Version control system is a software system that allows you to easily store and manage multiple versions of the same file. When you're at a stage where you want to save a version, you just click a button in the Timeline palette in Photoshop and your file is saved as a version on the PixelNovel server. Timeline also allows you to add comments to each saved version.
The Timeline plugin adds a new panel into Adobe Photoshop that has thumbnail previews of all your saved versions. Hovering your mouse over any of the preview thumbnails will reveal any comments for this version. Click on any of the version thumbnails, press the "Get version" button in Timeline and voila — the selected version will be delivered.
The online viewer is also great for showing a client multiple versions of a file.
Pricing for the Standard account is $1 per GB/per month with a 5GB minimum. Pro accounts get $0.80 per GB/per month with a 20 GB minimum ($20/month). Head on over to the Timeline page and check it put for yourself.
Also available for all you Subversion geeks out there is a standalone version of Timeline. Pricing is $60 per license, with bulk license discounts. Works with both PC (XP and above) and Mac (10.4and above). Requires Photoshop  Adobe Photoshop CS2, CS3 or CS4.
(via TUAW)