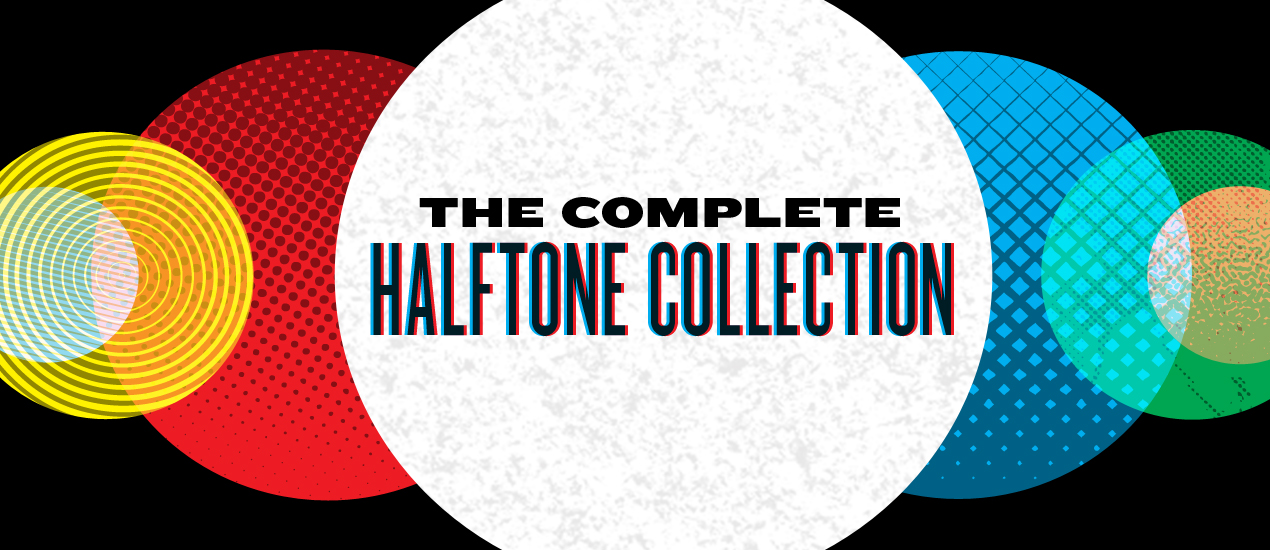 Our Complete Halftone Collection
We're not sure what's dreamier than a halftone. The tiny dots that create a gradient-like effect can produce such remarkable results.
Here at the Arsenal, we have nine packs that will give you the effect you're after without the effort. Download them all in this complete collection – originally $105 – now only $27!
Or, become a member of our graphic design subscription and get them all (plus the rest of our huge product library) for only $15 a month.
What's Included?




All of the packs you see here are also available for individual purchase.
Categorized:

Go Media, Go Media's Arsenal, News

Tagged:

aged, Ai, brush, brushes, comic, dirt, distressed, Dot-Pattern, Dot-Screen, dust, geometric, gig poster, gigposter, gradient, halftone, halftone brush, halftone brushes, halftone pattern, halftone texture, halftones, handmade, ink, paper, pattern, poster, print, rob brink, scatter brush, screenprint, screentone, screentones, specks, subtle, texture, vector, vector textures, vintage, worn
I'm going to teach you how to bring your logo to life in 5 easy steps.
(This is a trick used by actual Go Media designers. A good lookin' crew, huh?)
1. Purchase the templates of your choice from our Arsenal. (Home of the World's Best). The tag used below is from today's release, the Paper Mockup Templates Pack!
2. Open up the PSD you'd like to work with.
3. Place and clip your art into place.
4. Change the product and background colors as you wish.
5. Save out the final image.
Heck yes, it's that easy.
I want the paper pack, like, now!
Let's check out today's release.
Envelope mockup: long back (front view)
Envelope mockup: long back (back view)
Envelope mockup: triangle (front view)
Envelope mockup: triangle (back view)
Greeting card mockup
Magazine Cover mockup
Magazine Interior mockup
Magazine Interior (with clips) mockup
Notebook mockup
Photo card mockup
Rectangular Card mockup
Rectangular Card Stack mockup
Rectangular Tag (Angled) mockup
Round Tag mockup
Square Card (Flat) mockup
Square Card Stack mockup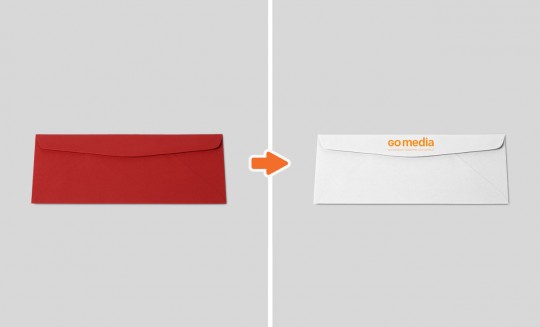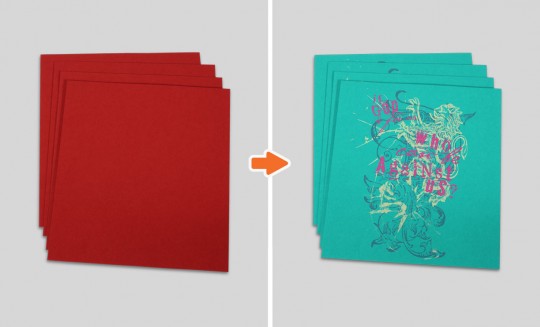 Now off you go!
Categorized:

Go Media, Go Media's Arsenal, Graphic Design, News

Tagged:

arsenal, card, envelope, magazine, mockup templates, mockups, paper, Photoshop, productivity, tag