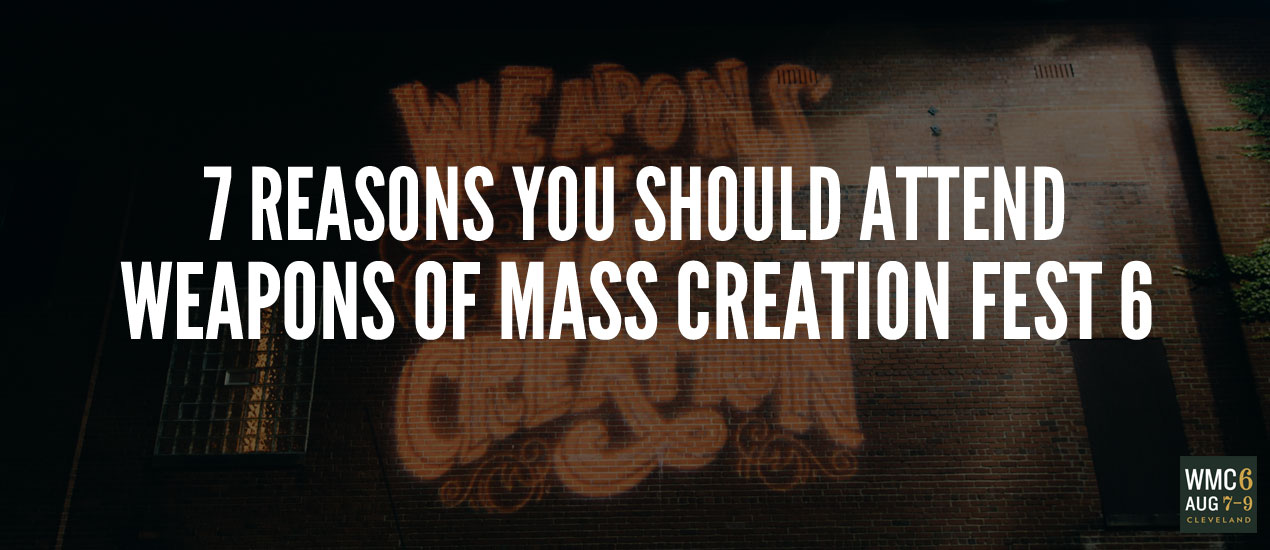 Best Design Conference 2015
This, above all summers, is the one to head to our annual creative conference, Weapons of Mass Creation Festival. Why? Well, now that we're in our sixth year, we feel like – more than ever – there's something to prove. We want to tell the world that WMC Fest is indeed a movement in the making – one dedicated to providing opportunities for attendees to grow and challenge themselves at every turn. Not only are we upgrading our venue this year – but every aspect of our programming.
Umm…what? (Gasp!) You're not convinced yet?
Here are 7 Reasons You Need to Attend WMC Fest 6:
1. Education You Can Apply Immediately
We're not talking some lecture line-up snooze-fest here. Quite the contrary. Talks, panels and workshops are known industry wide for an authenticity and digestibility that is purely WMC. You'll leave the Allen Theatre completely inspired by creative and entrepreneurs you follow on Behance, Dribble. Design legends – like Michael Bierut, Debbie Millman, Mark Brickey and Aaron Sechrist – aka OkPants, you follow on Twitter. You'll hear their stories – challenges, triumphs. They'll unselfishly share secrets of their success and teach practical knowledge you'll be itching to put into practice immediately.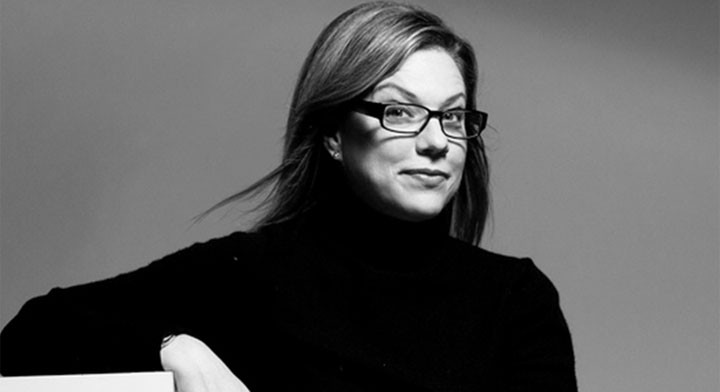 2. Geek Out
Let's be honest, as designers, developers, entrepreneurs, creatives – we proudly obsess over everything that we do. WMC Fest 6 is the perfect opportunity for a three day geek out sesh about all that is graphic design, art, entrepreneurship, leadership, productivity, creativity and more. Not only will you be on the edge of your seat during talks, attend panels and workshops, but you'll have loads of face to face time with all the folks you have always dreamed of meeting. New friends that will soon be sitting right across from you, ready to share a Parmageddon with fries.
3. Awe-Inspiring Events and Experiences
Since our talks, panels and workshops will be incredibly hard to leave (never mind the Allen Theatre's plush seats), we've built in several breaks during the three day weekend. These breaks will ensure you get some sustenance as well as provide you with some awe-inspiring special event awesomeness.
Friday, we'll kick off the fest with our Cleveland Design Studio tour, which will take you and 29 lucky attendees* around to local design studios in our great city (including our own, Go Media). Favorite past dynamic events, including live art battle Ink Wars and the Go Media Podcast, will also be returning to the fest. We've got some other surprises built into the action. We can't give all of our surprises away now, can we?
Apply to Participate in Ink Wars>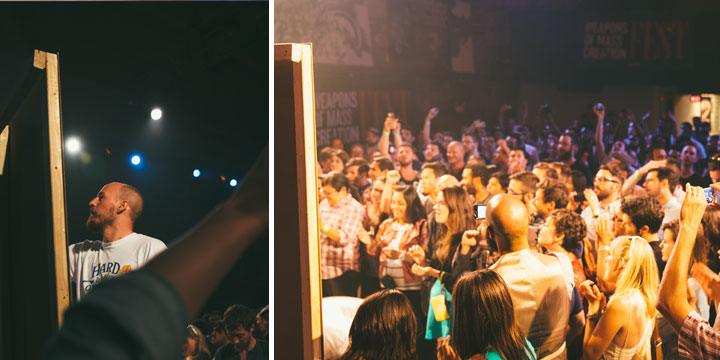 4. Hands-On Experiences
Our Vendor Village has also been given more focus so this year so that the conversation can start right outside of the theatre. We're also incorporating a new, fully immersive experience in our Maker Station, that will allow you to get your hands dirty and create while interacting with vendors like never before.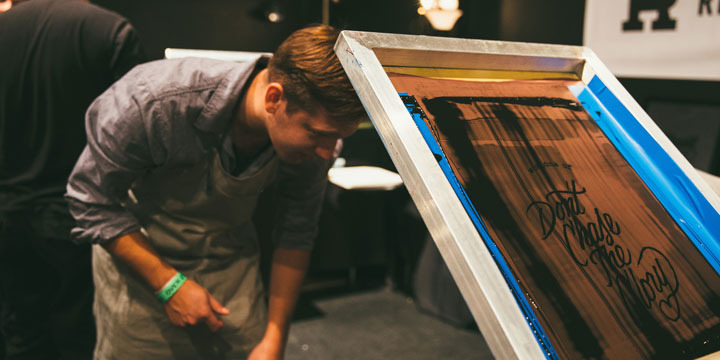 5. "We're" Hiring
Our vendor village will be swarming with design studios and agencies who are begging for great talent to fall into their laps. Come prepared for our portfolio review, which will be held during the fest. This will be run by your friends at Go Media and other professionals in our industry. Check it out – you could leave the three day weekend not only completely inspired, but with the job of your dreams as well.
6. Cleveland Really Does Rock
We've said it before and we'll say it again, Cleveland really does rock. And this year, more than ever before, we're celebrating this, the city that we love. After all, our venue, the Allen Theatre, is right in the heart of downtown Cleveland and in the largest performing arts center in the United States (apart from New York City). And we're beneath the largest outdoor chandelier in the nation. (I mean, that's just kinda fun). Plus, although Cleveland's always been in our hearts, it's finally being recognized by the rest of the world. And this year – we promise you'll be able to see why.
7. The WMC Fest Community Needs You
The single important element of WMC is not the speakers, or the art battles, or even great design. WMC Fest is truly about our community. The community who comes together annually to celebrate art, design, success, failure, inspiration, entrepreneurship and a collective drive to create. Don't forget that you are a very important part of that community.
We need your presence and voice to move this thing forward. To make it better.
Join us. This very inspiring message was brought to you by Go Media, the patron saints of inspiring web design
* Attendance to our design tour is limited. Separate fee is required. More information coming to wmcfest.com soon.
Thank You to our Sponsors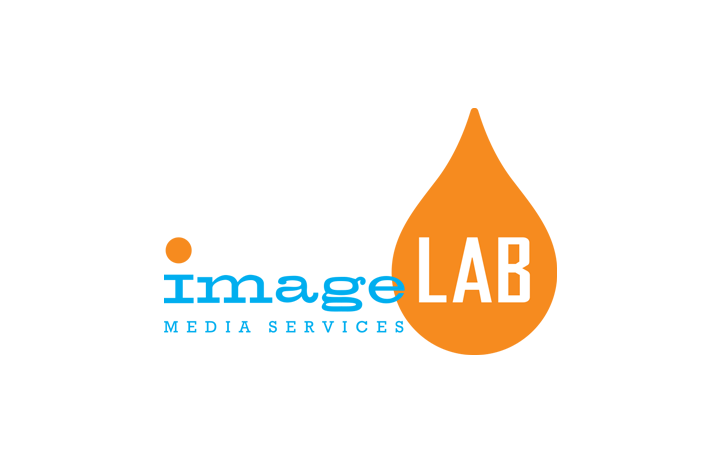 Categorized:

Graphic Design

Tagged:

aaron sechrist, cleveland, conference, design, event, festival, okpants, on sale, summer, tickets, weapons of mass creation fest, wmc fest
Cover Image by The James Douglas Studio | on Instagram
Announcing our WMC Fest 6 Host: Aaron Sechrist, OkPants
Thrilling news upon thrilling news. Our venue and date have been announced, our site has been launched and now this. Yes, we're even surprising ourselves.
It's a great week!
Go Media, the universe's source for responsive web design from Ohio is proud to announce that Cleveland design legend Aaron Sechrist, OkPants, has graciously accepted the position of WMC Fest 6 host. He'll be emceeing the event, happening August 7 – 9th at the Allen Theatre in the heart of downtown Cleveland.
Here's a little bit about our esteemed host, in his own words >
"My name's Aaron Sechrist, a freelance graphic designer and illustrator that enjoys working on projects that pull from both disciplines under the moniker OkPants. After cutting my teeth in various jobs in the music and publishing industries and yelling for various fruitless Cleveland-area DIY bands, I made the move to freelance and found happiness as well as actual income working with good people, creators and brands within the entertainment, music and apparel industry.
My gig posters sleep with the Boss and Prince in The Rock and Roll Hall of Fame & Museum and I enjoy participating in art shows across the country. I also like to design things for myself and sell them through the OkPants Web Store as well as through Made By Superior."
Learn more about OkPants on his Official Site, as well as his Twitter | Tumblr | Facebook | Instagram | Dribble | Shop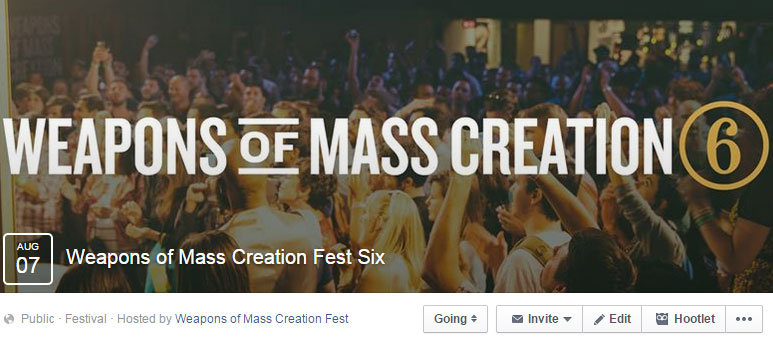 New Cleveland Browns Logo Design
Our recent post, "New" Browns Logo Leaves Cleveland Graphic Designers Deflated" collected expert advice from local authorities on the matter including Aaron Sechrist, Graphic Artist and Owner of OkPants and Made by Superior.
Aaron's full interview is included below. Enjoy and be sure to catch the full story, featuring fellow Cleveland Design Agency experts William Beachy, Wilson Revehl, Chris Comella, Todd Radom, and Julia Briggs here.
Interview with Aaron Sechrist
The new Cleveland Browns logo design has been harshly derided in some circles for being underwhelming or, as some have put it, "just oranger." Do you think that kind of criticism is unfair?
Nope. I think the decision to build hype and create any kind of "event" around a pantone number shift is being fairly knocked. A lot of fans were expecting something exciting and new in regards to a logo in the context of this huge, publicized uniform re-design project that has been going on in the background with Nike for 2 years. It was a great opportunity to replace the helmet icon with a strong, exciting secondary mark that could get fans excited about our team. It's confusing at best. I do, however, think brighter is better for orange, as I think darker is better for the brown. With that said, I'm VERY excited to see the new uniforms, as I think that brighter orange is going to really scream, especially with these space-age textures and materials Nike uses on their uniforms & helmets.
Is there anything about the new logo that "works"? If so, explain.
I'm assuming we're talking about the helmet logo. I mean, they could have at least re-drawn or updated the vector drawing of the helmet. It's just deflating and feels like an afterthought in the big picture of this massive uniform design project the team has been working on with Nike, which I'm excited to see the results of. I'll admit it "works," in the sense that the Browns are the only team in the league that does not have a logo, but as a logo designer I've always hated that. I've only ever seen that orange helmet as a missed opportunity to slap something AWESOME on. I have no idea how the "Dawg Pound" graphic is supposed to work within the overall team identity or the uniforms if at all. It's all still pretty confusing to me.
Is there anything you would have done differently if you had tackled this project?
I've thought for years the team should completely rebrand—name, colors, everything, especially when the team returned to the city in 1999. I've been a Browns fan my entire life and I can't ever remember a time I looked at the uniforms and helmets and thought 'Boy those look cool'. So I suppose my answer is I would have done "everything" differently. I've always been an anarchist when it comes to the design of the Cleveland Browns.
Anything to add?
The Cleveland Browns look like Thanksgiving on the field. I own no Browns merchandise. But make no mistake, I LOVE the Cleveland Browns. They taught me at a very young age to persevere through disappointment, frustration and misery. I saw my first adult fistfight at a Browns game at age 8. When I was a kid my dad spray painted all of our family's shoes orange when Webster Slaughter was getting fined for it. They are as intertwined into my life as art itself. I am a lifer fan.