Meet Other Creatives
I wanted to write an article about meeting other creatives, but struggled with it. The advice of networking and connecting to those in the industry can often be belaboured by college professors and concerned parents. However, they are totally are in the right. Who you know does often lead to that next opportunity. In addition to that, building camaraderie and a sense of belonging goes a long way.  I'd like to share my experience of being part of the creative community, which I believe will be more helpful than an article full of obvious advice.
I should first point out that ever since my years of college I have always felt intimidated. Many of the artists, illustrators and designers I know are older than me. I often felt like a kid, young and inexperienced (which I was.) Yet despite my feelings of smallness, it was awesome to have the opportunity of spending time with those who were experienced and damn good at what they do.
From my sophomore year in college up until the point I left Pittsburgh, I made it a point to attend everything: art shows, lectures, happy hours, workshops, performances and whatever else. The art and design scene, especially in Pittsburgh, is a small one, so after a while, you begin to recognize faces. Before I knew it, I would hit up an event and exchange handshakes and high fives with the majority of people there. It was fantastic, that feeling of being a part of something. There is a quote about the importance of just showing up…But it's escaping my memory right now. Regardless, attending events was crucial in developing my involvement with the art and design community. I heard once that "YOU are the scene." These words could never be truer.
So #ThisIsCle
Since moving to Cleveland, I have been to a number of events. Actually, even before I moved to Cleveland I attended Brite Winter Fest, Wizard World Comic-Con and the 78th St. Studios gallery crawl. This all took place when I was in town for my interview at Go Media and apartment hunting (once I got the job). Within the first week of living in Cleveland, I hit up a AIGA Cleveland happy hour, which is actually how I met Ian Zeigler of Photonic Studio. Since then I have participated in a live drawing event at Spaces gallery, shared a drink with Aaron Sechrist (Ok Pants) and met Sean Higgins (the Bubble Process) and Brian Jasinski (Grey Cardigan) at an arts festival. Cleveland's art and design scene is flourishing, and it is filled with the friendliest, most supportive and talented people.
Because of the excitement of moving to a new city and being somewhat of an extrovert, I was able to do a lot of things and meet many people. However, I was still rather nervous through all of it! In many of these situations, I did not know anyone. No one could be my social safety raft. This can be terrifying. But the nerves go away after the first conversation starts, so you just have to take a big gulp of your beer, go up to someone and sincerely say, "Hey there, I'm so-and-so. I'm new here and looking to meet people." The rest is easy-peasy.
From Pittsburgh to Cleveland, I have met the most amazing people. From sharing struggles and triumphs to teaching and inspiring, it is because of them that I have grown so much in my ability to think and create. With that, I say this to you, wonderful reader: go out there and show 'em your stuff! Meet people and do things. Make new friends, form strong bonds and learn all you can from everyone and anyone. I know it can be nerve wracking and down right scary to put yourself out there. It is for everyone else. Like I said, things become a lot easier with that first "hello."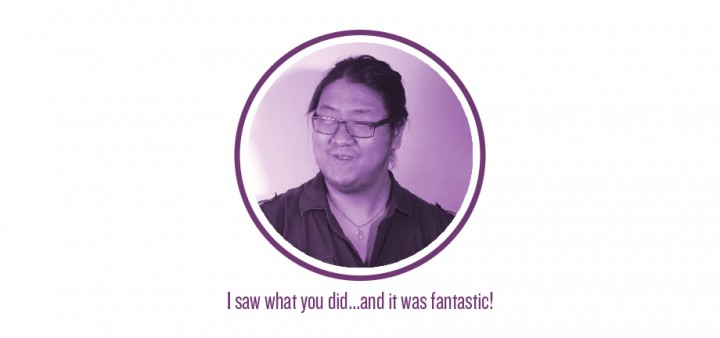 Networking Tips: Secrets to Networking Success
"The richest people in the world look for and build networks, everyone else looks for work." – Robert Kiyosaki
Networking is without a doubt one of the most important efforts to get your name out there and  grow your business.  Like the old adage says, "it's not what you know, it's who you know". Whether you're a freelancer working out of a house or working in an established company, getting out there and meeting folks can do wonders.
As Go Media's Account Manager, networking is an important part my job. In fact, each member of the sales team has a minimum number of networking hours to hit each month. We recognize the value of getting out there and spreading the Go Media word. Sure, there are days where the last thing I want to do after a full day at the office is go and mingle with strangers for hours, but I look forward to networking most of the time!
Often times, the hardest part is finding and getting yourself to the events. It can be uncomfortable to walk up to people you don't know and start a conversation, but the potential outcome can be worth the 30 seconds of awkwardness.
Some people are natural born social butterflies, while others aren't. For those who are looking to network more, here are the tips I've learned from my experiences:
Bring a wingman (or woman). If you have a fear of flying solo, bring an outgoing friend or colleague along! It's important to not isolate yourself though. Don't sit in a corner and only talk to the one person you know. If you're going to do that, don't bother attending. The goal is to make new connections, after all.
Find a common ground. It certainly helps to have something in common with the person you're chatting with, other than the weather. This is can be tricky, but helps to establish a level of trust. I tend to jot down notes on business cards with this sort of information. It creates a personal touch when following up at a later day. Otherwise, the little things tend to be forgotten after chatting with dozens of people.
"If people like you they'll listen to you, but if they trust you they'll do business with you." – Zig Ziglar
Listen! Take interest in others and what they do. This is key. Networking is not just about telling others about you, it's about making valuable connections that ideally result in mutually beneficial relationships. There are countless leads that I've sent to folks I've met while out networking while never receiving one in return and that's OK! Don't keep score.
Master your 30 second pitch. After you've started a conversation and someone asks you what you do for living, have a concise response in your back pocket that touches on the value you bring. If you start rambling, you'll lose your listener fast. It's important not to be too 'salesy' (no one likes that guy). Be authentic. Be you.
Casual followup. Now that you've collected a slew of business cards, don't let them sit in a stack never to be touched again. A few days after the event, shoot a quick email following this simple outline:

Thank the person for taking the time to chat with you

Touch on something personal (i.e. the 'common ground') that is not business related – humor always helps!

Reiterate how you can help or be of value in a casual, not pushy, way
It's important to not bombard your connections the minute you get back to your desk or call once a week to 'chit chat', though. Reach out to them when it matters or if you have a lead for them. Maybe even invite them to another event with you!
"The bigger your rolodex, the bigger your business." -Anonymous
Mastering the art of networking takes time and experience. There are going to be uncomfortable moments and maybe even some rejection. Most events offer small plates and cocktails (which certainly help to loosen people up). Just don't overdo it or you'll be remembered for all the wrong reasons.
What are your tips for networking success? Please share with me in the comments below!
Want to connect with Lauren? Contact her here:
Lauren's email |   Lauren's LinkedIn