Knowing when to increase your design budget
The graphic design of your business is intricately tied to your overall company's image and branding strategies. The last thing you want is to use outdated logos or designs that make you look unprofessional. Let's face it, though — design work can be expensive. You may already have a design budget and are wondering if or why you should increase it.
Designers spend untold hours creating the perfect balance for your brand. Most businesses are on a budget and working in the extra funding for design is tricky. There are a number of reasons why you should increase your graphic design budget, and things you should keep in mind as you make this important decision about where to spend your business's cash flow.
1. Branding Matters
You might be able to hire someone off Craigslist to do a logo design, but how will it tie into your overall branding plan? You also may not know how skilled the designer is until you receive the finished project. Good design takes into account every aspect of your brand and your goals for your business. It costs more than just a one-off logo design, because that logo is going to perfectly match all the other aspects of your branding.
For an agency that creates a design focused on your branding, expect to pay between $15,000 and $50,000. Costs might be slightly lower if you hire in-house or use a smaller company or freelancer to do the work. You'll need to increase your budget to reflect this price range, but understand that you're paying for more than just a design. You're also paying for branding, which ties into your marketing.
2. Hourly Rates
Whether you're hiring a professional agency, in-house designers or contracting a freelancer, understand that these services require a lot of skill and are in high demand. The median hourly wage for graphic designers is $22.90 per hour, and one with added experience or skills will command top dollar. Plan to pay the hourly rate that will allow you to hire a designer with at least a few years of experience in the industry. In design, you often get what you pay for.
3. Don't Underestimate Time Involved
Non-designers sometimes have a hard time estimating the time it takes to create a truly brilliant design. There is far more involved than simply throwing a logo together, for example. The designer must spend time studying the brand and getting a feel for the overall messaging and style of the business.
The graphic designer then searches for the perfect font or unique designs for the client. Other elements must be pulled in, and then the entire design will go under a microscope to see what elements need adjusted, how well the positive and negative space balances, and if colors and styles match. Allow the designer to give you a ballpark estimate instead of guessing how much time a project will take.
4. Make a Good First Impression
It takes a lot of work to get visitors to your site. From the second they land on your home page, they are evaluating everything — from how visually pleasing your site is to whether or not you seem trustworthy. In one study, it took a mere 50 milliseconds for people to decide whether they liked the look of your site.
Well-done design explains what your company is and does and leaves visitors with a positive impression. Pay for the best designer you can afford, so your first impression has power.
5. Value Your Time
Imagine that you'd like to create a design for a new website, but you have no idea how to put one together. How many hours would it take you to come up with the perfect design? You'd have to learn coding, figure out how colors work together, choose a palette and a hundred other little things. Your time is worth a lot of money. How much do you value your time? Consider this when planning your graphic design budget. An experienced designer can complete the work in a fraction of the time it would take you to learn how to use Photoshop.
6. Consistent Look
In today's competitive marketplace, brand recognition is vital. A brand that is presented with consistency is about three to four times as likely to be seen, likely due to the number of times a consumer has to view your brand before they remember it. Spending more on your graphic designs allows you to ensure everything has a consistent look that aligns with your brand's goals.
7. Count Design as Marketing
The typical established business sets aside about 10 percent of income toward marketing, and design should be included in that budget. New businesses may want to allot more of their income toward marketing as they work to build a base. One way to increase your graphic design budget is to look at it as part of your marketing efforts.
8.  Color Matters
A professional designer understands the psychology behind color and how people come to recognize and relate to your brand on a subconscious level. Color impacts brand recognition by as much as 80 percent, with colorful logos being more memorable than ones with little personality.
If your brand doesn't yet have a basic brand color palette, then you'll want to work closely with a team made up of graphic designers and marketers. This will allow you to choose the color that shows your company's personality and also speaks to your target audience.
Graphic Design Budget
It's challenging to figure out how much you need to set aside for graphic design. Costs can vary widely by project type. Make a list of the high-priority projects you'd like completed first, so your graphic designer can focus on those. Adjust your budget as you go along and keep in mind that a designer is experienced at estimating how much time should be spent on a specific project.
The Importance of Calls to Action
An effective call to action, or CTA, can have a resounding impact on revenue while also expanding customer reach.
CTAs are common throughout the web, from social media to blog posts, but the most successful speak for themselves with profitable results.
CTAs also possess an enjoyable versatility, both in regard to platform usage and actual content, that makes their usage recommended for business in all niches. When digging deeper into why and how successful calls to action work, while also looking at examples of poor calls to action, several things become clear:
1. CTAs Can Exist Anywhere
The early age of the internet saw a fairly limited number of areas ripe for calls to action. Since CTAs can exist anywhere content can, today presents a wider range of opportunities than ever for businesses to take full advantage of CTAs. Facebook, Twitter, Pinterest, Instagram and other platforms all present ample opportunity for calls to action, whether in the form of conventional text or even a video or photo making the call to action. As the example above shows, platforms like Instagram even provide accessible call to action options.
This versatility aids in increased revenue because it allows for more creative opportunities. Audiences vary between the platforms. Viewers of a blog, for instance, are fully expecting to digest content, making lengthier calls to action appropriate. Meanwhile, viewers of Instagram are more in the mode of quick digestion. In this case, a quick video or photo with a concise call to action seems more appropriate.
Using the versatility of CTAs, while analyzing which CTAs are a fit for the particular medium, can result in a business seeing extreme increases in revenue. Reaching out to the entire user base via blogs and social media can ensure a wider net is cast than ever before.
2. They Serve as the Finishing Touch
One could convey a brilliant marketing pitch and be faultless in their delivery and content delivery, yet still fail to capture business if they don't finish well. Summarizing all the benefits of joining a service or purchasing an item at the end of the pitch is integral to closing things up. Calls to action have the power to do this.
Aligning CTAs correctly is part of the art. Ideally, for a blog post, successful CTAs are placed at the end, with the preceding content leading into it and the CTA summarizing the beneficial points. A question like, "So what are you waiting for?" or "Ready to join?" is commonly included.
Prematurely placing a CTA can cause readers to forget to undertake the action entirely. They may get so swept up in your beautiful content that the CTA can be forgotten. That's why placing it at the end is a better strategy — it can leave a more resounding impact and result in more conversions.
3. CTAs Can Reinforce Established Expertise
Users are unlikely to respond to a call to action if they're skeptical about you or what you're offering. As a result, great calls to action are preceded by content that establishes a legitimate reputation and knowledge on the topic. For example, this guide to better landing pages from Hubspot includes eleven great tips. By the article's conclusion, there is no question as to whether Hubspot is an expert on the subject.
At the article's conclusion, they ask users: "What other landing page tips would you share with marketers taking an interest in landing page optimization?" This causes users to stop and think, reflecting on what they've read so far. With many at a loss for what to respond with, Hubspot cleverly includes right below that a very effective CTA: "Want more lead generation tips and tricks? Download your copy of The 30 Greatest Lead Generation Tips, Tricks & Ideas today."
Asking readers a concluding question and then following that question up with a relevant call to action can work wonders in terms of increasing revenue and grabbing a reader's attention. It's generally a three-step process that entails capturing the reader's interest, immersing their newly learned knowledge with an applicable question and using that question within the CTA.
4. Non-Specific CTAs Can Work, When Incorporated Intelligently
Content-tailored calls to action can work wonderfully, though the power of CTAs is also evident in their ability to be placed anywhere regardless of topic. An entirely irrelevant CTA won't work well, such as pitching an eBook about aviation in an article about pest control, but more general CTA tasks — like subscribing to the entire site's newsletter or following them on social media — can be pushed regardless of the topic being presented in the blog or social media post.
Hubspot does this well, too, placing a call to action box at the bottom of many blog articles that give viewers an option to subscribe to their newsletter. After some time on their page, a pop-up also appears with the option to "Get expert marketing tips straight to your inbox, and become a better marketer" above a box where you can enter your email address.
The box only pops up after a minute or two on a page, with the site assuming you're reading and interested enough in the content to consider subscribing. Using time-based pop-ups like these, as opposed to just popping up immediately, can be the difference between being perceived as a nuisance and a helpful suggestion.
5. Harness the Power of Testimonials
In addition to strong content, testimonials can be a difference-maker when people are wondering whether to go through with a presented CTA. LinkedIn knows this well, dedicating an entire page to endorsements and testimonials from respectable figures. On their various product pages, where CTAs are used to get people to sign up, these testimonials are visible on the page.
This is a particularly wise method for businesses not as dependent on substantive blog content. If users aren't going to gain good judgment of your reputability or success from content alone, have others reinforce that notion. CopyBlogger uses endorsements nicely in their call to action, with various endorsement quotes evident right below their "Take the Tour" CTA.
6. Establish Urgency! CTAs Love It!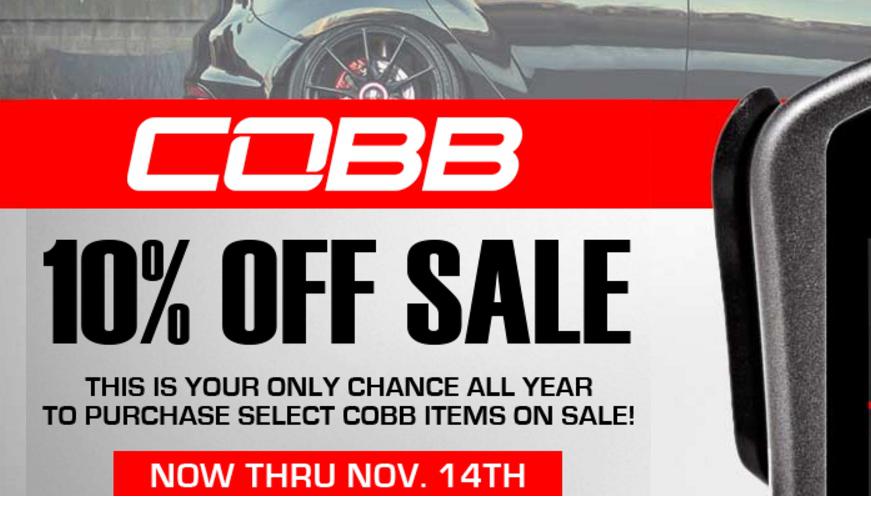 Effective calls to actions can vary in their content and tone, though they generally all do possess a relatively urgent quality. Creating the impression that something is limited or very timely can prompt users to make the action, as opposed to simply telling themselves "I'll do it later" before forgetting about it entirely. The call to action on Leadpages' weekly webinar is a great example of this, telling users to "Click Here to Claim Your Spot," with a countdown timer below that. While the timer may be a bit much for some sites, it's certainly an effective tool to tell potential leads "this won't be here forever!"
CJ Pony Parts' homepage CTA also successfully uses urgency. They offer a 10% off sale, while noting "this is your only chance all year to purchase select Cobb items on sale!". Again, this informs users how much time they have can create a productive anxiety of sorts, with them opting to take care of it now before forgetting later.
Calls to action clearly possess a great ability to generate revenue and expand a business' reach, as long as they show urgency, are implemented appropriately on a platform-specific basis and are uplifted by shrewd placement and copy. All businesses should be taking advantage of CTAs in our very social media and blog-active climate.
Lexie Lu is a freelance UX designer and blogger. She enjoys researching the latest design trends and always has a cup of coffee nearby. She manages Design Roast and can be followed on Twitter @lexieludesigner.
How to Make More Money in Graphic Design – Quoting
An excerpt from Go Media President William Beachy's Drawn to Business
If you're looking for ways to make more money and become more profitable as a freelancer or agency owner, there are several ways to improve your practices.
Whether you use a flat rate system or bill hourly (check out this article we wrote with a rundown on both), accurate estimating is key. One of the most vital involves your initial conversations with the client and how you decide to quote the project. We've uncovered some tips and tricks to help us sell ourselves accurately and thus increase profitability.
Break the project down into subsections and quote those separately
When quoting the entire project at once, you may be cheating yourself, losing out on all the time you spend on preparing projects, meeting with clients, strategizing, etc. Take the time to break the project into subsections including wireframing, design, development, revisions, strategy, etc. so that you can more accurately gain an understanding of your time and costs. This is especially important for big projects with many phases and moving parts.
Take the emotion out of quoting
When quoting a project, it's easy to "emotionally quote," or go with your gut feeling on what something should cost. Or, to either empathize with your client's budget or feel tempted to raise it dependent on what you assume they can afford. To more accurately quote the project, it's important to take the emotion out of quoting by relying on historical data and by asking yourself questions like, "How long has it taken you to complete this type of project in the past? How has this changed?"
Consider every detail
Make sure you're upfront with your client and review as many details about the project as possible. "This is a big one for us," says Go Media Account Manager, Lauren Hudac. "With web projects in particular, we spend quite a bit of time in the 'Discovery Phase', ensuring we have all our bases covered. This ensures there are no surprises for us, or our clients, once we dig in. Our proposals are very thorough, outlining each and every deliverable. We'll get our hands on a competitor proposal from time to time and are always shocked at the lack of detail." There are also queues outside of the project scope that might influence how you're quoting. Here are some examples of questions to ask yourself when quoting your next gig:
What exactly is the product I am designing?
How many separate layouts or pages do I have to design?
Does it require an illustration? If so, how detailed?
What's the turnaround time for this project? Rushed? Relaxed?
How well thought out is their concept? Am I going to have to do any thinking?
Is the client high maintenance? Do I have to spend lots of time talking to or babysitting the client?
Does the client seem decisive or indecisive? Can they make decisions quickly?
Are they providing the content and if so, how well-organized is it? Is this going to turn into a job in and of itself?
What's their personality like? Are they friendly and fun to work with or are they negative and unpleasant?
(Yes, you can increase your rates on clients you don't particularly have fun with.)
With these tips in your back pocket, you can quote more accurately and with less emotion, so that you're more profitable overall. Go forth and earn more!
For more insights about growing your own million dollar freelance business or design firm, pick up Drawn to Business.
Want to work with Go Media on your next project? Please contact us now!
Categorized:

Graphic Design

Tagged:

billing, designing, earning, estimating, flat rate, hourly, how to quote, money, profit, profitability, quoting
College can be one heck of a roller coaster for everyone involved: from the parents who have had to invest in their child's well-being up to that point, to the young adults who will finally get a small taste of the real world. We all go to college with different levels of preparedness and with very different expectations of what we will encounter. But that's okay, though; we all go through some struggles on our way to adjusting for this period of our lives.
For starters, our academic performance can be a constant source of stress for us. Homesickness and nostalgia affect us, especially if we are traveling through state-borders to our schools. Fitting in and making friends can be tough, as well; we are surrounded by so many people and finding a few buddies to click with can be unreasonably challenging, and loneliness can sometimes be expected even when we find ourselves in a crowded common room. Then, there's our finances. Most of us don't get the privilege of going to college on a free-ride scholarship or with a specialized fund for all our wants and needs. And this, combined with it all, can make college an overwhelming experience.

The good thing about this is that it serves as a small stepping stone towards venturing into the real world. Once out of college, we will find ourselves with similar issues: performance problems at work, loneliness in our personal lives and financial falls and rises. The real world is harsh, but there are things that we can do to make it easier when we are out there in battle. Luckily for the college student of today, there are ways for them to make it through.
Where Do I Start?
First, you need to start by figuring out exactly where and what you need help with. And believe me, there's nothing wrong with needing help. We all have different areas in our life that we struggle with and some things that just come naturally to us. All you need is to learn your weak spot, and work to build muscle there. This might be a long process though, and some habits would have to change, but it's all worth it in the end.

For Your Academic Performance
There is countless advice out there on how to make studying more efficient or how to enhance your learning experiences. These advices tend to be handed out in a very general and unrealistic form. Not every student learns the same way – we all have different learning styles. However, there are some tips we can all keep at hand when it comes to improving our academic performance:  
Always be punctual.

It doesn't matter if you're attending a lecture or a study group, you will always benefit from being on time. This way, you won't have to worry about missing any bit of information that might serve you in the future.

Keep a planner!

Write down the important dates in your student calendar, from midterms to essay due-dates to the times of the week you can dedicate your full time to study. This will help you keep everything organized and free of last-minute surprises.

Use your free time wisely!

If you have any extra breathing room, you can always employ it in activities that will help you maximize your skills. This doesn't have to be strict study-time; you can organize group meetings for collective work or take on some time to read through some extra-curricular texts.
Ask for help.

Don't feel discouraged to reach out for academic help. We tend to trail on our studies at times, and midnight will suddenly strike – post your question and receive on-demand help from tutors at

Studypool

. It's helped me countless times, when I have had no time.
For Your Financial Performance
College students are one of those demographics of people who have a lot to give to the world's market but too Little time to do so. It's a hectic schedule once your graduation date draws closer and closer. But a lack of time is not an excuse to do nothing about improving your finances, especially when there are many options available that do not require that much time invested. Here's a few I'd like to share:
Sell your textbooks.

We all know how expensive some of our college textbooks can be and, worst of all, we also know that some of them will only be of use for one semester (or a couple of weeks in a semester). If you find yourself with a Sociology 101 textbook that you no longer need, you can always sell it off to someone who will. Sure, you will not regain the entire amount that you paid for it, but it's a better purpose for the book than serving as one more decoration on your library.

Take on tutoring on the web.

There's in depth knowledge within college students that can undoubtedly be exchange for some cash, by tutoring other students. On the other side of the coin, you can create a profile on Studypool and

become a tutor

. The platform allows maximum flexibility since you get to choose what questions to work on with a set delivery time,

and

you pick the subject. It's pretty straightforward – make money by tutoring other students that need help.

Donate your body to science.

Well, you don't have to turn in your entire body but you certainly can exchange certain, ahem, bodily fluids in exchange for money. From blood to semen to your ovules, there are parts of your body that can become a last-resort attempt at getting quick cash. You can also have the satisfaction of knowing you are helping someone else in the process.
Throughout your life as a college student there will be an infinite amount of obstacles that you'll find on your way to success, but you need to stay firm and steady in your desire to get there. Don't waver on your principles or your goals. But do modify your daily habits (if you need to) in order to achieve them. It will all work out for the best in the end, when you see yourself getting closer and closer to your goals.
Pricing Structures for Graphic Designers and Entrepreneurs
Today we're expanding upon our "How to Launch and Run a Thriving Design Business" series by diving deeper into the imperative concept of charging what you're worth. Guest blogger Christine Kane, President and founder of Uplevel You™, a million-dollar company committed to the growth and empowerment of entrepreneurs and creatives around the globe is here to share her insights with us.
This includes how our mindset is an essential component in our ability to get comfortable with really charging what we're worth as professional graphic designers in Cleveland and beyond.
For more on this topic, see our post: "How to Charge For Your Graphic Design Work (& Get What You Deserve)"
Now, let's hear from Christine!
– Heather Sakai, 'Zine editor
Upleveling:
Shifting Your Mindset About Pricing
How did you come up with your pricing structure in your business? How did you decide what to charge your clients?
Most likely, you did one of the following:
1 – You looked around at your industry to see what other people were charging. And then you went just above or below that, depending on whether you were feeling confident or fearful.
2 – You climbed into the wallets of other people to see what they could "afford," and you adjusted your pricing based on how sorry you felt for them.
3 – You asked your friends what they would pay you.
4 – You based your prices on what your family would consider a fair price.
5 – You blurted out the first thing that came into your head when your first prospect approached you, and you've been charging that ever since.
Which one best describes you?
[Tweet "Truth: Most business owners stink at pricing their services and products."]
Why is this? Why are we so bad at this?
Well, let's pull out one of my five laws of money to discover the reason.
This is my second law of money. And it is this:
Money Comes Through People.
What this means is that when we have a scarcity or lack mindset, we aren't being scarce about money. We're really being scarce about people.
When my Uplevel Academy coaches and I work with clients to help them with their pricing, what we often discover is this:
That they are giving their power over to other people.
And not just giving it over.
They are leaking it out from every cell in their body.
It's not about the money. It's about the people and the opinions of those people.
So, let's review my examples above to see what's operating at the core…
1 – We look around our industry to see what's the norm because, holy hell, we don't want to be judged by our peers. ("Who do you think you are?")
2 – We climb into other people's wallets to see what's there right now, and we feel sorry for them because we haven't yet recognized that we don't serve people by believing their current stories. We serve them by seeing who they can become by working with us. Until we do that, we will see them as sad victims that we need to rescue.
3 – We ask our friends because we don't want them to judge us. And we don't want to be abandoned by our tribe.
4 – We check in with our family for the same reason as #3. No one in the family should move out beyond the family's agreed upon money comfort zone, right?
5 – We stick with what we blurted out one time because to get strategic about our pricing means that we may have to face the discomfort of our own clarity. It's more comfortable to go with that first blurt and just deal with the effects of not making enough.
These all have one thing in common:
They're about asking for what we think we can get, as opposed to asking for what we want or for what we're worth.
Get it?
More often than not, lack is about how we deal with our clarity, and how we think that will affect the people in our lives.
Money is a Channel
So, money is not a mysterious entity that either flows to you or not.
Money comes through people. You're in business because of people.
Now, let's expand on this a bit more.
Some gurus like to teach that money is an energy. And this is fine. But I don't think it goes quite far enough. It's not clear enough for us business owners.
So, let's talk about the mechanics of money here…
Consider that money is a vehicle. It's a CHANNEL.
It's a channel or vehicle for the highest form of human energy – which is commitment.
Decision is commitment. And yes, it's the highest form of our energy. Once you really decide, there's no turning back in spite of all the many possible risks involved.
So when someone purchases your product or service… she isn't buying stuff from you.
What she's doing is that she is committing to her results.
[Tweet "When someone pays you money, she's investing in her own results through your service or product."]
And once you understand that, it's a game-changer. It's a money changer.
Pricing Starts with Your Mindset
So what does this mean for you and your pricing?
Well, it means that you have to:
1 – Lead people by seeing them beyond their current stories about themselves.
This can be one of the most challenging parts of being a leader, a coach, a consultant or a business owner. People will fight you to hold onto their stories. And sometimes they will hate you if you don't endorse those stories.
2 – Lead people by modeling what it means to be clear about who you are.
I can tell you from experience that your clients will want to be around you most because of this one thing alone. They will GET that you model congruence. And that you model wealth. And that you model clarity. Your ideal client may not know consciously that this is why they love you – but you will know it. And it's powerful.
3 – Be self-aware.
Recognize when you are giving your power over to the opinions of others rather than standing in an abundance mindset. And yes, this will still happen even after you have made progress. A prospect will come along and you will find yourself agreeing to something you don't want to do or charging lower pricing than you have set. Use these situations to uncover more hidden blocks. These are priceless aha's along the way.
[Tweet ""Pricing Starts with Your Mindset." – Christine Kane"]
4 – Set standards.
We trigger-finger quick-start fast-thinking creative entrepreneurs like to do things "in the moment." We're kinda "notsomuch" when it comes to setting standards and being clear. This is why my mastermind clients get such great results. My retreats force business owners to step back and actually THINK ABOUT THEIR THINKING. When you do this, you can set clear standards that guide you in the moment so that your knee-jerk responses to things are no longer running your business and keeping you in a state of lack.
5 – Be willing to be uncomfortable.
Money is a highly charged topic.
Most of us don't want to deal with the discomfort that comes with our own clarity. I can promise you, however, that there's a tipping point. You sit with the discomfort, you hear a few "no's." Then, you get your first yes and then your second yes. And then you live through someone criticizing your pricing. Then you pay for your family vacation and see your partner's eyes light up at how cool that is. And you start to realize the beauty of clarity and you become willing, even excited, about not always being comfortable with your own upleveling.
But that's what makes upleveling so worth it!
______________________________________________________________
About Christine:
Christine Kane is known as the Mentor to People Who are Changing the World. She is the president and founder of Uplevel You™, a million-dollar company committed to the growth and empowerment of entrepreneurs and creatives around the globe through teaching not only high-level cutting-edge authentic marketing and business strategies – but also transformational techniques to shift mindsets and wealth.
Christine has now worked with over two thousand people in her Uplevel Your Life® Mastery Program and Uplevel Your Business™ Program & Blueprint, in addition to her popular events and retreats – where she teaches students how to create successful businesses based in their passion, attract an on-going stream of customers, clients and income — while creating a life of meaning and purpose.
Christine provides Upleveling advice, breakthrough techniques and other resources to over 37,000 subscribers from around the world via her Uplevel YOU eZine. If you liked today's lesson, you'll love the transformations you'll experience in Christine's Uplevel Coaching Programs to help you quickly break through into higher levels of happiness and success!
_________________________________________________________________________
Click here to receive a free download of Christine's 5 Smart Ways to Make Money Fast video and worksheet.
And for all you'll need to start your freelance business, including Billing, Legal, Media, Design advice documents and more, check out Go Media's Freelance Survival Kit, now available at arsenal.gomedia.us.
Earn Your Worth!
To meet the author and learn more about pricing, contracts, collections and more, attend our design retreat: WMC: Off-The-Grid this October 5 -7th. For more information, head to wmcfest.com.
Over the years, we've had so many designers come to us and ask, "What should I charge?" Back in 2007, Bill shared A Designer's Guide to Pricing, one of our most popular posts to date, which shares many of his thoughts on this subject. Since then, our Cleveland Design Firm has learned a lot more about pricing. And as always, we're happy to share our latest insights with you.
Graphic Design Pricing Guidelines
Determining your fees can be tricky. There's a fine line between too much and too little. You want to be competitively priced while also ensuring profitability (we are in business to make money, right?).
So, we wanted to not only update Bill's post, but also share some graphic design pricing insights from our designer friends Jennifer Cirpici, Sophia Chang, Lenny Terenzi, Mike Jones and Scott Fuller.
We're also eager to share valuable tidbits from Bill's book, Drawn to Business, and from Go Media's own Project Manager and Account Manager, Sarah Traxler and Lauren Prebel.
Choose Flat or Hourly Billing.
The first step in determining your fee structure is deciding whether a flat rate or an hourly billing system is right for your business.
Hourly Billing
Here at Go Media, we work with hourly billing (although we used to work on flat rates). As Bill notes in Drawn to Business, "At its core, our system is hourly billing. I call it "hourly billing with caveats." If a client asks us: "How do you derive your estimates?" we will tell them: "It's based on hourly billing rates." But we no longer give the client a line-by-line breakdown of how we're adding up those hours. We also stopped showing them the hours we've actually worked, which we used to do. Sometimes we eat hours. Clients don't like it when you go over budget. If a client stays "on scope" and we just go over budget because we misquoted, or the client was a little pickier than we expected, we will eat a number of hours to try and close out the project on budget. I think we would be willing to eat up to 20% of the project's hours to try and come in on budget. This puts a little pressure back on us to work efficiently and to quote accurately. However, we make sure to let our client know the value they're getting. We'll trumpet the fact that they just got X hours of free design services so we could stay on budget. However, if the client is going WAY over budget, then we start billing them again, but at our hourly  rate."
In Drawn to Business, Bill stresses the importance of communicating policies before the project kicks off (even though most clients nod their head and tend to ignore the information). Putting things in writing always helps! At Go Media, that statement looks something like this:
Our quote is an estimate based on an hourly rate. If your project goes over budget we will be billing you at $XX dollars an hour. We are going to work very hard to stay on budget. Our quoting is typically very accurate, but you need to be aware of this policy.'
Now, this isn't to say that Go Media wouldn't work with a client who wants a flat rate. Should this be the case, we would be sure to discuss all of the project details and manage expectations at the onset.
Flat Rate Billing
Some of our designer friends who freelance prefer to bill based on a flat rate system.
Here's a few words from Jennifer Cirpici on her billing system, "I don't often work with hourly rates, I mostly work with fixed prices. I've worked with hourly rates in the past and it usually scares the clients off. They often ask for more hours to put into and in the end it's a ridiculous amount of money I have to ask them to pay. The amount you know they won't pay anyway. In my fixed prices I include the amount of rounds of feedback we would do, the copyright (will it be a year, two years, or a buy out? Will it be for a magazine, commercial or the web? Will they sell it to someone else? etc.), how long I think I'll work on it and the deadline. It's a different price when they want a project done within 24 hours or when they want me to have a lot of freedom and the deadline is in 3 months."
Lenny Terenzi, also a freelancer, notes, "I always bill flat rate. It seems to make it easier for my clients to digest. If I go over, I go over and know to charge more next time. If I go under by a large amount I adjust the final bill to reflect that though by the time all phone calls, and email and project management and file prep and all the little things that so many people do not account for come into play, I rarely am under by much."
On the other hand, Scott Fuller says his billing practices can ebb and flow based on the client. "I want to know, do they need X amount of options? What's their budget? Will they still be around to pay me?"
He notes, "I'm not above charging a 'Put Up With You' fee. It's important to know exactly what you're getting into."
Establish your rates.
At Go Media, we have different rates depending on the service. We design at $100/hour, develop at $125 and consult at $65/hour.
Queens based designer Sophia Chang structures her rates the same way, but also takes into account the type of client – "I have different pricing for graphic design, web design, illustration, consulting, project management, etc. It all varies on the client. If it's a small start-up or big corporate gig. I can say the general hourly range is between $80-200."
North Carolina based designer, Lenny Terenzi of Hey Monkey! Design, shares information on his fee breakdown, "Right now I calculate my project rates at $75 per hour. When I do proposals I give certain categories flat rate amounts. So for a $2,000 print / logo design project it may be:
– $300 Project Management
– $700 Creative Concepting (wireframe, sketches, etc.)
– $700 Graphic Design
– $300 File Prep and Delivery (small style guide, file formats etc.)"
Freelance designer Mike Jones, based out of Columbus, Georgia, charges between $88 and $107 per hour.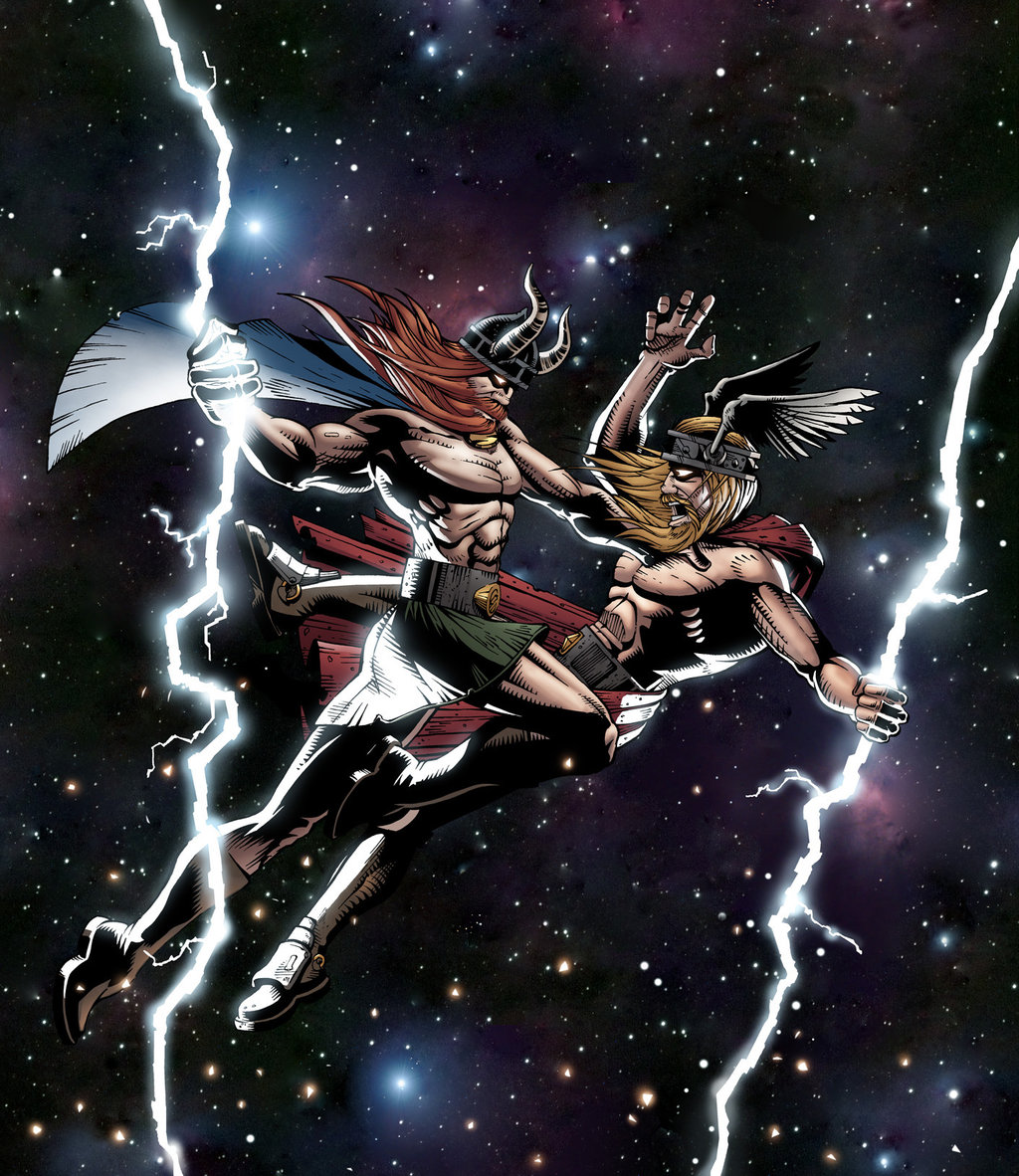 Know when to raise your rates.
Bill Beachy nailed it in his new book, Drawn to Business, "The easiest way to know when to raise your rates is when you're slammed. If your design schedule is booked solid for three months and you have more requests coming in, then it's probably time to raise your rates. This is a great way to discover your market value. Start with your rates low. Work hard until you're slammed, raise your rates, repeat."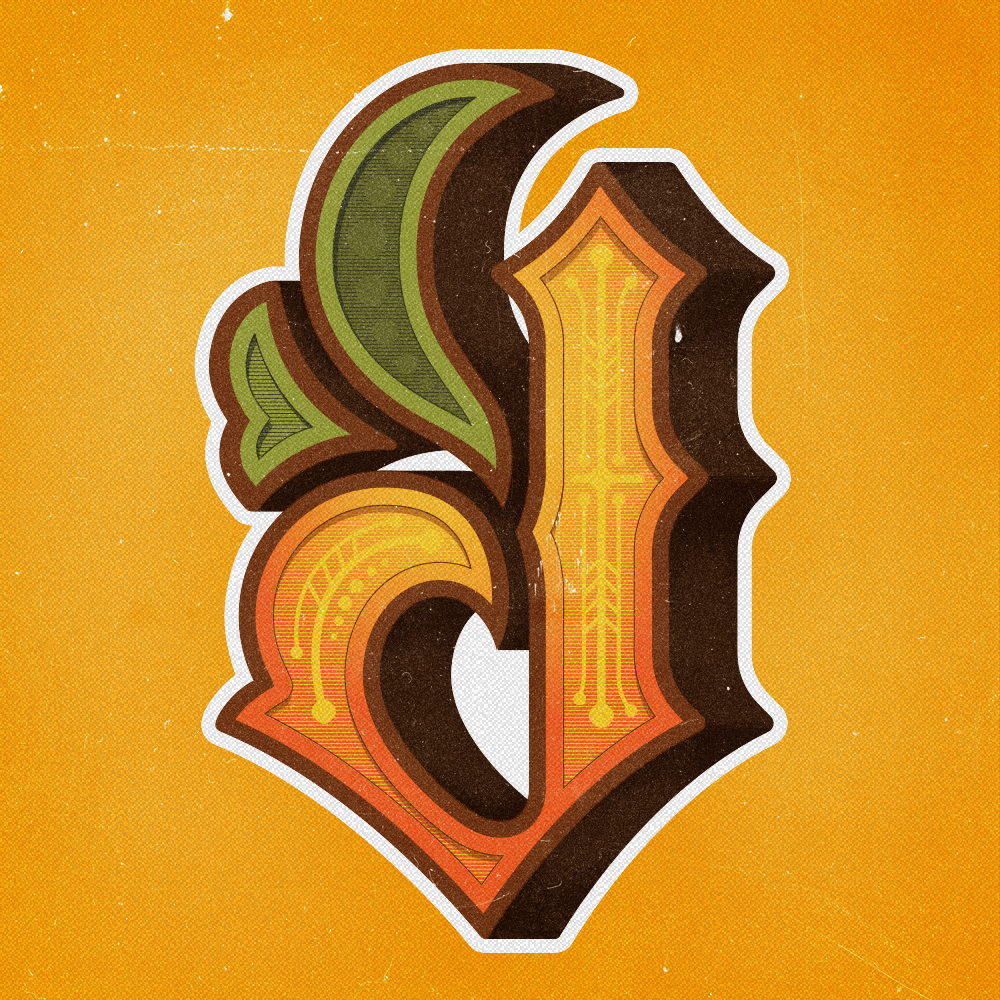 Look for a payment upfront.
At Go Media, we like to collect a security deposit before we 'kickoff' any project. Our policy is 50% of the project total for those under $5,000 and 25% for those over $5,000.
Jennifer Cirpici operates close to the same, "If it is a paid commission, I'll never work without getting paid upfront. It can be 30-50% (depends). It's just a security that the client won't easily go to another designer and that incase the client runs away, you haven't begun working on something for nothing."
Mike Jones, who asks for 50% upfront, notes that this is a non-refundable deposit. This, he finds, assures that his clients stick around through project completion. Another policy he holds to is a late fee; after 90 days, Mike adds 17% to the project cost.
Find what works for you.
Smart Negotiation
Ah, negotiation – one of the most important business skills. There are countless books, seminars, webinars, etc. on the tips and techniques of negotiation. Straight from the Go Media sales team, here are a few things we've mastered through experience:
Play nice and stay calm. Remaining friendly while arguing for your side is critical for successful negotiation! Don't insult a client (even if they have the most unrealistic or offensive demands). The last thing you want to do is damage a relationship or hinder repeat business.

Start high. Without being unreasonable, your first quote should be as high as possible.  As Scott Fuller puts it, "Always start high. Always. You can always go down, but it's very hard to negotiate your price up".

Know your rock bottom. At Go Media, we know our break even price and keep that in mind while negotiating!

Know when to slow it down. As Bill learned in his Yale School of Management course and noted in a previous post, "If you're caught unprepared for a negotiation or are feeling confused – then stop the negotiation, take some time and re-engage in the negotiation when you've had some time to gather your emotions and your thoughts."
Take the emotion out of quoting – be objective!
This can be hard! It's easy to make assumptions about a client's budget and what they can, or can't, afford and often times adjust numbers accordingly.
As Bill notes in Drawn to Business, "It's easy to go either way on this one. Either you're too empathetic, worrying about your client's budget and artificially lowering your numbers to what you think they can afford, or, if you're greedy, you'll artificially raise the numbers to what you want to make."
Over the years, we've found that breaking down projects into as many small pieces as possible, and quoting those independently, is the easiest and most accurate way to quote.
Being objective can be extremely difficult, but it ensures profitability in the long run!
Consider responsive pricing.
"It's easy to discount projects to appease a client and hopefully get them to 'bite'. But random discounting without any 'method to the madness' can be careless. Go Media utilizes what we call the 'Responsive Pricing System' which determines project minimums and the max percent discount we can offer a client based on how busy we are at any given time. The goal is to have price points that respond to the current workload," notes Lauren Prebel, Account Services Manager at Go Media. Here's a look into the Go Media Responsive Pricing System:
12 weeks or more, we offer no discounts and will only sell projects that are worth $5,000 or more.

Between 8–12 weeks then we're willing to discount our rates by 20% and we'll take any project worth $2,500 or more.

Between 4–8 weeks, we're willing to discount our rates up to 40% and will take any project worth $1,000 or more.

Less than four weeks, we're willing to discount our rates up to 50% and take any project worth $500 or more.
See Bill's July 2013 post on the Responsive Pricing System for more insights!
Bust Bad Clients
Listen, no matter how savvy, in business, you're going to ripped off. You have to learn how to recognize what we here at Go Media call busters, or bad clients. Once you recognize those bad clients, you must rid them from your life and business. They will only cause you headaches!
Here a few signs:
They're full of energy, pumping up your ego and offering you outlandish promises. They want you to do this one-small-thing before payment. 

They'll sell you on being the business partner of your dreams. You guessed it: at the end of the day, you're doing all of the work and they're taking all of the money.
They'll play down the amount of work they need done, suggest it's part of the current project. Sooner than later you're in over your head. And out a whole lot of cash.
For more on identifying and avoiding bad clients head to Bill's post on Beating Busters.
Stick to your guns.
Decide what your most important billing policies are and stick to them!
Other than the initial deposit required to 'kickoff' a project, Sarah Traxler, Go Media's dedicated Project Manager, explains that our most important billing policy is the payment installment process we instituted in 2013. "At the beginning of every project, in addition to a detailed timeline, a client is given a payment schedule that identifies the dates and amount we will be billing along the course of the project. This method ensures there are no surprises regarding payment!"
Our installment documentation looks something like this:
12/15 – Payment Installment no. 1 of 4: $2,125

01/15 – Payment Installment no. 2 of 4: $2,125

02/14 – Payment Installment no. 3 of 4: $2,125

03/14 – Payment Installment no. 4 of 4: $2,125
Sarah says that this policy has really streamlined the billing process – "Whereas it previously took a long time to invoice and figure out what's been paid, it hardly takes anytime at all now because everything has been calculated at the onset of the project. Of course, adjustments are needed here and there if a project is completed earlier or later than estimated, but that time is small in comparison to the time it used to take. It's made things much clearer and more straightforward for the client, as well."
Have confidence in your policies and stick to your guns!
Above all…
Ultimately, remember to maintain fairness, stick to your billing policies and have the courage to let go of the clients waving red flags in your direction.
Sophia Chang's last piece of advice? "Don't undersell yourself. Know your worth, do the research. And be open to making mistakes and learning from them!"
Best of luck everyone!
Let's keep the conversation going! What works for you? Where are you meeting challenges? What questions do you have?
Do you have more questions?
We know that this post did not answer every question you have about pricing.
Here are some more resources about pricing you can hit up:
You can also submit a story idea by writing to us here. Thanks everyone!
Lastly, make sure to check out our Arsenal Membership, which hooks you up with our huge product library for only $15 per month. Yes, seriously.