Creativity and Single Mothers
When you hear the word 'creative' who is the FIRST person you think of? Maybe you think of a painter, a hip-hop artist or even a comedian? Maybe Kanye West is the first person that pops in your head or perhaps Louie C.K.
Having done stand-up for seven years and venturing into the new world of copywriting, I have had the chance to interact and meet with some extremely creative people. People whose minds churn out ideas for great punch lines, witty banner ads and campaigns that you sing in your head.
But maybe, just maybe… the most creative people on this planet don't come with the sexy title of Creative Director or Chief Creativity Officer. Maybe the most creative people have the least glamorous job. Maybe they have no choice BUT to be creative. Who am I talking about? The creative architects known as single mothers.
[Tweet ""Single mothers stretch the bounds of creativity.""]
Single mothers are challenged every day to discipline, teach, inspire and love their children. Raising children is challenging enough with two people, and single mothers stretch the bounds of creativity the moment a temper tantrum presents itself.
I am not a mother or a parent but was raised by a single mother. Her job was raising my brother and I to the best of her ability while working two jobs. She would work as hard as she could to keep food on the table and clothes on our backs. She'd read to us, make sure we had enough money to go on school field trips and also try to instill manners and good habits.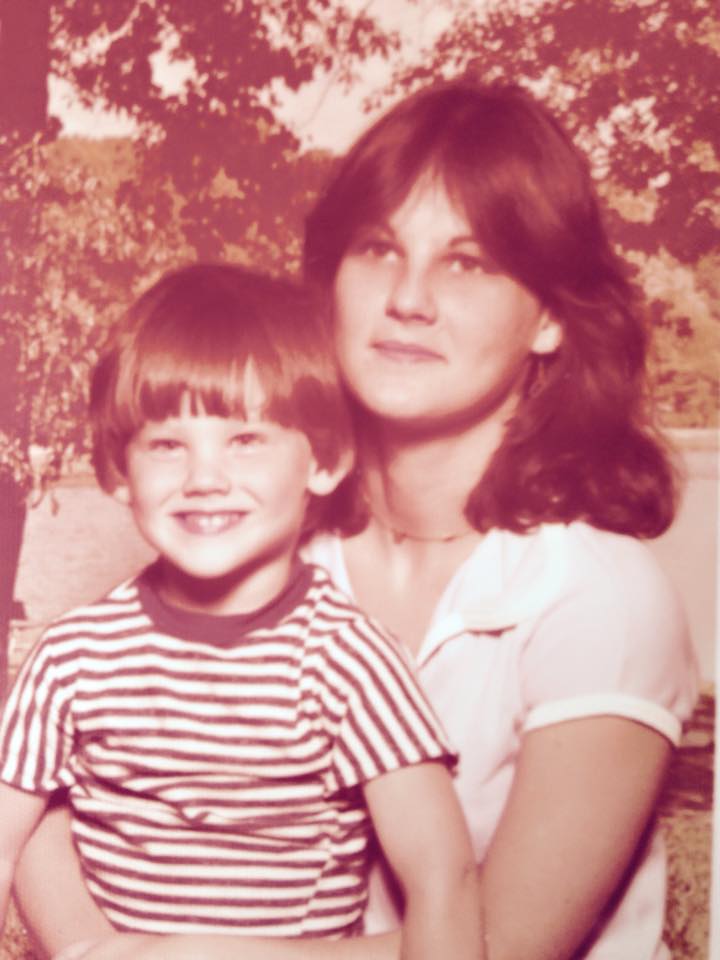 Looking back now it's almost like my mom was the head coach of our football team, and like any good coach, she emphasized the basics: blocking and tackling…which for a parent could equate to good study habits and manners for their children.
Being 32 and seeing close friends living this role right now, it's much more clear the sacrifices these women make.
A single mother will never get an invitation to the White House for reading to her kids every night. And she won't be on a cover of a magazine for spending time with her children going over their homework. Her creativity is maxed out everyday though as she tries to inspire her children to be the best. And to do it on a budget!
"I am always trying to come up with things for the boys to do, all while trying to save some money in the process," says Valerie Decapite from Cleveland, mother of two twin boys and an Art Major from Kent State.
"Many times, we will just take out a pair of kid scissors, and they flip thru magazines and cut out pictures, creating pictures with stamps, finger painting, etc.  I painted a wall in our house with the chalk board paint, and we will grab some chalk and go to town."
Val brings up a great point in that raising a child requires resources, and with being a single mother raising TWO children, the resources have to be doubled while the budget is limited. With her background in art, Val uses art as a primary love language to inspire her kids.
Any parent would probably agree that it takes a village to raise a child. Something as simple as going shopping for clothes and or taking an interrupted shower can stretch the creative mind of any single mother.
OK, how do I take a quick five-minute shower and make sure my daughter doesn't hit the cat, throw books of the bookshelf, go near the stove, touch an outlet, find something sharp, and draw on her face…. Do I bring her in the shower with me and skip her bath tonight? Or do I wait until she goes to bed then take a bath…but the sound of the shower might wake her up!
From the single mothers I have talked to, it seems the relationship between child and parent is reciprocal in that the learning curve stretches both ways.
Callie, a single mother raising a five-year old daughter on her own, looks at it this way.
"I truly believe that she is raising me. It's easy to replay the series of events that led you to single parenthood and resent what has happened, but I believe my daughter was put into my life make me aware of my weak spots and areas of need."
Valerie agrees.
"Disciplining two little boys is tough and if I send them to their room for a timeout, it's really because I need a timeout too. A single parent needs a few minutes to have some quiet time and recollect their thoughts. In those quiet few moments, you have to muster up not only patience for the day or night ahead, but energy to keep up!"
Disciplined creativity. A single mother uses it every day with little to no recognition. The next time you have writer's block or that big idea just isn't happening, reach out to someone you know raising children for inspiration. Creativity is constant, a single mother has no choice but to just do it.
Entrepreneur is one of those sexy buzzwords. Mark Cuban embraces it, Richard Branson lives it, and individuals all over the globe struggle every day put their own unique stamp on the world.
Being an entrepreneur is both exhilarating and sometimes, depressing. It can often lead a lonely, isolating state of mind where you have to discipline yourself to plow through the lean years while seeing little or no return. Now that I am an adult, I find it easy to self-discipline because it's what I learned to do at a young age.
The circumstances you once find as a setback ultimately become delayed blessings.
Before the age of Shark Tank, incubators and accelerators, most of us learned about life at the kitchen table – that is, if we were lucky enough to have a supportive family who ate dinner together and communicated frequently. As divorce rates increase, the nuclear family becomes less familiar. Coming from a single-parent household (my brother and I still saw our Dad every other weekend, which will come into the story later), I now see my upbringing as a latchkey as a real blessing.
My parents were actually divorced four years before they had me. Their on and off again shenanigans led them to having me, born eight years after my brother – so growing up I only knew the split-family system. My brother and I stayed with my mom during the week, and every other weekend our dad would have us. We did fun stuff with our Dad like attending sporting events, climbing trees and going to the movies, but the real observations and takeaways came from an unlikely place, AA meetings.
My Dad entered the program in April of 1985 and to this day remains sober by the grace of God. I remember whenever he walked into an AA meeting, people lit up as they approached him. Even if he had a rough day at work, as Ironworker, he always felt at home at these meetings. Though I was only a child, I remember each meeting. One particularly strong memory was alway hearing 'The Lead', which was the featured speaker of the evening who shared his or her story about alcoholism, hitting rock bottom and how AA had come into their lives. Years later, I would stumble into stand-up comedy (literally stumble, the first year of stand-up is excruciating for just about any comedian). As I look back now, it's apparent that my first introduction to public speaking was going to these AA meetings. AA meetings in the late 1980's were funny because in my mind every guy in the room looked like Bob Seger (bushy bears, gravely voices and some flannel pattern) and what did men and women do when they stopped drinking? They started smoking! Addictive personalities I guess.
On the weekdays with my mom I would go to school, ride bikes with friends or spend hours playing with my action figures or reading (dabbled in video games a little, but my action figures and books became my closest friends). My mom was beat when she came home and I couldn't blame her, she was working full-time and providing for two boys; I need a nap right now just thinking about it. She did the best she could providing for us and keeping us in a good school system. After work she would make dinner and then shortly retire to the couch. With my brother being eight years older, I was often challenged to entertain myself. And that's what I did.
I would fly through books (mostly sports and music biographies) or play with my action figures and create stories with antagonists and protagonists and get lost in them for hours. I entertained myself, and my own company was just fine.
In 2007, I started doing stand-up at the request of a supervisor who told me I was an inadequate intern, but possessed some comedic talent (a back-handed compliment that changed my life forever). Stand-up led me to Laugh Staff (located in Cleveland, Ohio, home to yours truly, premier website designers, Go Media), where I and a partner manage 13 comedians from around the country to help best men and maids of honor write heartfelt and hilarious wedding toasts. No, really we do!
Comedy in itself has been extremely rewarding and challenging, but now being 32 years old I see the seed was planted when I was young. Creating the stories with my action figures would later translate to creating a stand-up set with storytelling and tension. Going to those AA meetings, and seeing my Dad talk to people with enthusiasm and respect was tremendous training for my professional career. Most people seek out MBA's to further their career, but I like to think I got my MBA from Mom and Dad and the experiences I was lucky enough to be exposed to.
In the startup world there will always be challenges to overcome, but if you can take a few seconds and realize your weaknesses as strengths, you'll better for it.
Writing and performing stand-up is a great thrill and writing speeches for others is just as fulfilling. My company Laugh Staff has had a slow but steady rise and I really don't think I could have stuck with it unless I had the past experience to draw from.
I'm glad my parents got divorced. They gave me the best of both worlds (cue Van Halen).