Tips for How to Design Your Own Apparel
In today's video, we introduce you to Dan Byler, Business Development Guru at Jakprints. Jakprints is a premier print shop here in Cleveland with over a decade of experience in online printing. They specialize in custom full-color offset printing, apparel printing/embroidery and sticker production. Dan really knows his stuff, as evidenced by the video you'll see below, in which Dan discusses his tips for How to Design Your Own Apparel.
Dan Byler has been happily employed at Jakprints since 2004. He began his career in Apparel Production at Jakprints and over the years worked my way into a Business Development role. He is currently working at the Jakprints Oceanside, California office. He has helped hundreds of clients with thousands of projects during his time at Jakprints.
For more on how to design your own apparel, head to some of our most popular articles on this topic under this category:
How to Start Your Own Clothing Company
Tips for Designing Printed Apparel
To connect with Jakprints, head to: Facebook | Twitter | YouTube | Google+ | Instagram
How Designers Use Social Media
These days, you can't go anywhere without noticing someone staring at their phone, laptop or tablet. Most of the time spent on these beloved devices is on social media like Instagram and Facebook. Social media runs a large part of the public's everyday lives and many choices are made by the content they see. Why not use social media to your advantage as a designer to get your work out to more prospective clients? Here are some designers who took to the web in order to broaden their reach and made a name for themselves in cyberspace:
Youtube isn't just for gamers
Joanna Zhou, who goes by Maqaroon on Youtube, is a professional illustrator/designer based in Austria. She first created a Youtube account in 2011 to build a following and gain exposure for her budding online shop. When she started posting videos in 2013, she had little to no experience in the online world and how to create a niche for herself. But, two years later, her YouTube account has become a hub for all things girly "Do-It-Yourself". With 208,296 subscribers and 10,444,514 total views in two years, Joanna became the most successful Youtuber in Austria, now partners with Tastemade and has 22.5k Instagram followers. Since her online exposure, she has been featured in magazines like Cosmopolitan.
Homemaker to Facebook extraordinaire
Facebook isn't just for friending anymore. Many people spend their time liking, sharing and commenting their little fingers off. What most people don't consider are the business benefits available to you because of it. Homemaker turned designer, Brandi Temple, made a name for herself on Facebook. Now the CEO for Lolly Wolly Doodle, a clothing company for children, Brandi created an empire overnight with her designs. She originally started by just posting clothing designs on Facebook and selling to friends. Now a full-fledged company, Lolly Wolly Doodle uses their Facebook page to let fans know about deals, sales and upcoming seasonal lines. What started as a homemaker's hobby in 2009 turned to a startup conquering Facebook sales, Lolly Wolly Doodle boasts over 1.1m likes, made $11 million in 2013 and has been featured in The Business Journal many times.
Instagram first….then the World
Instagram is one of the newer social media platforms, at least compared to Facebook, Youtube and Twitter. Originating in 2010, the social media app focuses on sharing photos and short videos with your following and allowing them to like and comment on them. Below are two artists who took this app to the next level and used it to not only showcase their hard work but even get them the exposure of their dreams!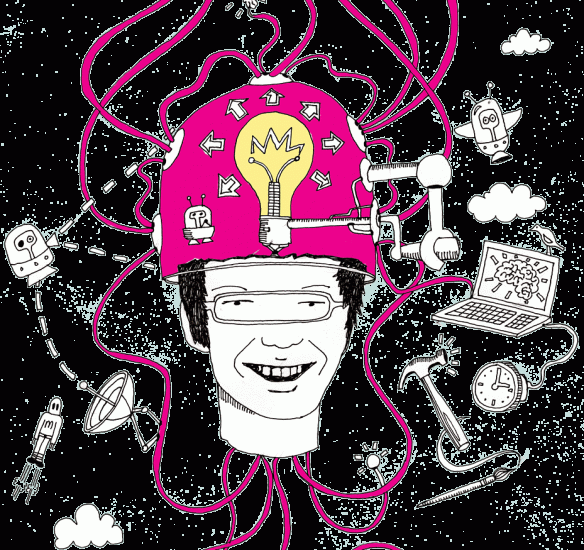 Designer and photographer, Mike Kus, turned his Instagram in a mobile on-the-go portfolio. Boasting a whopping 859k followers and 1,461 posts, Mike uses the app for traditional social media purposes and also keeping fans and clients up to date with progress. Since he was one of the early adopters of the app, he also found himself at the forefront of a budding phenomenon. Instagram featured him as a suggested user for other users to follow and offers started pouring in. Some of these projects include being approached by the clothing company Burberry to shoot them backstage at London Fashion Week 2011 and to shoot for the European cell phone company O2. Using the social media app, he shows off his finished projects with hints on where to pick them up. Mike has also worked with HP Europe and Techné Watches, and posted mockups and photos of the designs to his Instagram followers.
Instagram was what sealed the deal for young designer and illustrator, Maura Creighton. Currently majoring in Arts Management and minoring in Design at Chatham University in Pittsburgh, Maura gained notoriety on social medias for her art and designs. What started out as a hobby for Maura, turned into something she found could make her money online. Her exposure on Instagram allowed the creator of the clothing brand Anthem Made, Kellin Quinn, to contact her on the app after seeing some of her work to create two designs for the Summer and Fall 2014 lines for the company. After her stint with Anthem Made, she was commissioned to make t-shirt design for the band Man Overboard. Since then, she has gained a following and commissions designs straight from her Instagram for those who are interested and constantly updates her followers with designs that are in progress.
Interactive Webcomics
Not only are comic books a very popular endeavor as of late, but some designers have found notoriety on the web for their stories. Web-comics came to be a gold-mine for Andrew Hussie, who created the popular hub of MS Paint Adventures. MS Paint Adventures houses his four series, which are Jail Break, Bard Quest, Problem Sleuth and most famously Homestuck.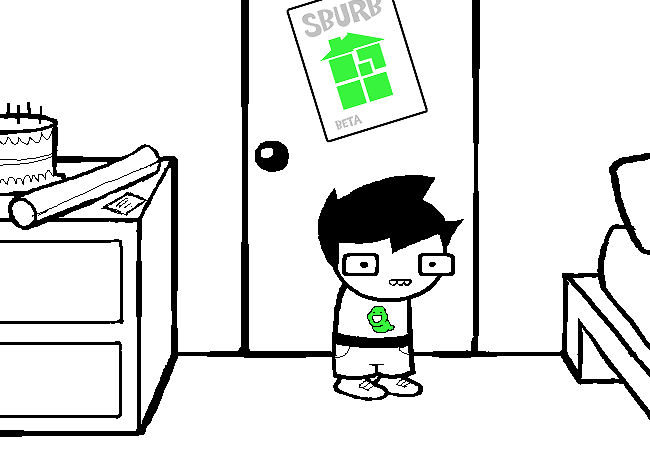 The use of the online platform not only allowed Andrew to get his work out to a larger audience but also employ different design techniques like GIFs, Flash plug-ins and music to make his comics come to life and capture readers. The popularity has grown so large that Andrew's Homestuck has merchandise in Hot Topic.
———————————————————————————-
Whether you use any of the social medias listed above or another one entirely–they are an important tool to consider. Using social media in a technology driven world like ours to create a name for yourself is one of the more clever business moves to make. Just because your accounts are online, you can still promote yourself in person with Favicards. The above designers took to the web to not only promote themselves but also get their designs to the masses and you can do the same.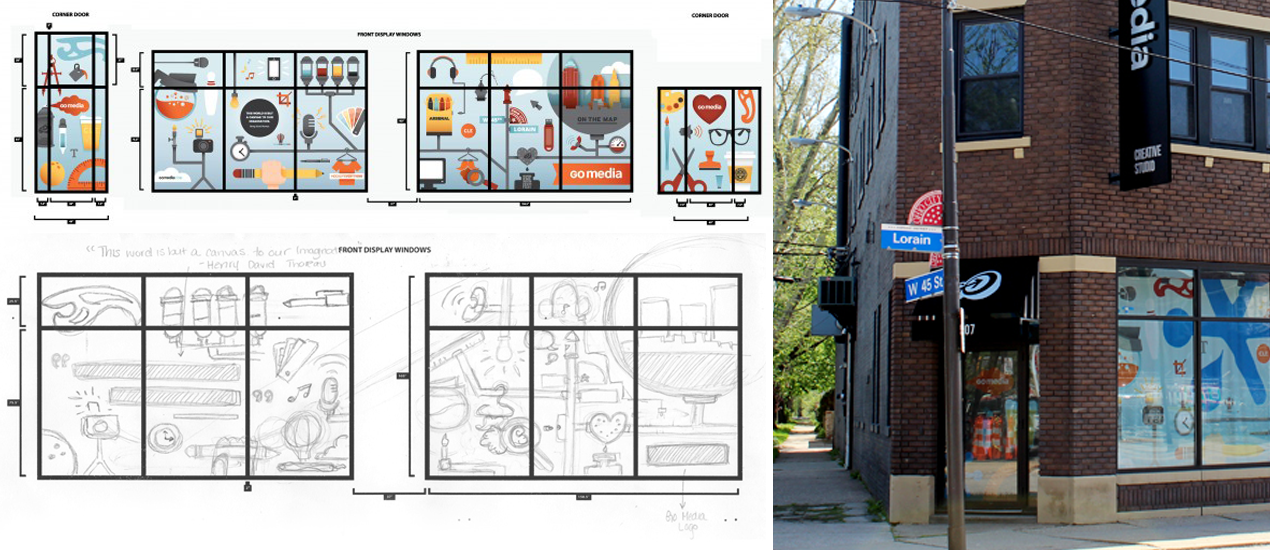 Custom Storefront Window Graphics
We teamed up with Jakprints to show off our brand new store front as well as their awesome large format printing capabilities. Here you'll get to see the full process from conception to installation.
Step 1 : The Concept
We ran through a few different ideas before finally landing on a concept for our first set of window banners. We wanted to create a large collage of icons which all, in one way or another represented the life of an artist and more specifically the crew here at Cleveland graphic, logo and web design studio Go Media. This included a good mix of the tools we use, the things we like and Cleveland, Ohio!
We thought it would be most helpful to start by creating  a list of all of the individual items that needed to be created – then we asked our entire staff to add items that they felt represented Go Media and being an artist to them. We made sure to include a piece of everyone.
Step 2 : Sketches & Measurements
Now we had the concept down, and the first step in the production phase was to measure and quickly sketch the general layout of the icons.
Step 3 : Graphic Proofs
Now we had the concept down, and the first step in the production phase was to measure and quickly sketch the general layout of the icons. Once we had our rough blueprint sketch, it was a process of knocking out each item on the list one by one and working them together with some Jakprints logos to really fill the space.
Once all the icons were in place, a texture was applied using an opacity mask.
Step 4 : Applying an Opacity Mask (Texture)
An opacity mask is essentially a combination of a layer mask and a clipping mask. It allows you to control the transparency of a shape based off of a black and white gradient or in this case texture. You can use an opacity mask in place of a vector texture to cut back on your file size.
How it works:
Group all of the elements you wish to apply the opacity mask to and make sure they are set to 100% opacity.
With your group selected, click the drop down menu in the transparency palette and select 'Make Opacity Mask'.
A mask is applied to the image like you see here, click into the mask.
With the mask selected, you can now file > place your texture.
You're Done! Depending on the texture you selected the result might be very subtle or rather extreme. Because the one we are using here is primarily light the outcome was very subtle. You can also check the 'Invert Mask' box to get a different effect, but for our purpose this subtle texture was just right.
Step 5 : Teaming Up with Jakprints
Now we had a graphic proof and were ready to sit down with Jakprints and go over our options. We knew we wanted to do banners for the windows but weren't quite sure how we were going to tackle the doors. JakPrints was able to provide us with a list of options to consider. Some of which included:
Vinyl Banners
Vinyl Mesh Banners
Poly-Banners with Stitched Hems
Window Clings
Vinyl Decals
We ended up up selecting a lightweight stretch banner for the main windows. This material is wrinkle resistant, and because we know we will be swapping out banners over the years this works out best in terms of storage. JakPrints also offers a wide variety of substrates (eco-friendly, economic, or synthetic for maximum durability).
For the windows we decided to go with a clear vinyl application. This was adhered backwards to the inside of the windows, a non-permanent short term option that prevents weathering of the graphics. JakPrints also has long term outdoor durability options as well as many more solutions for just about any application. Some  others include: Wall, floor, posters, trade show displays, indoor/outdoor signs, back-lit material, yard signage, even vehicle wrap.
Step 6 : The Printing Process
After rounds of revisions, swapping icons in and out the design was done it was ready for the printers at Jakprints to work their magic.
Step 7 : Installation
Before we were ready to physically install the banners we needed to think through the logistics of the space. We created a mockup of our hanging system and had Jakprints sew in hems to match.
When the banners finally arrived we were all anxious to get them up. So we gathered our team and got to work.
The window vinyl for the doors was a slightly more complicated installation, not one we were willing to attempt. But we need not worry because  Jakprints has access to a nationwide network of certified 3M installers, so they set out one of their guys to finish the job.
Step 6 : Conclusion
So there you have it, after all that hard work we are proud to reveal our beautiful new store front and our very first set of window graphics!
A big thank you to JakPrints for working with us on this project!
Want to work with us to create something beautiful? Contact us here.
Adventures in Design Live from WMC Fest
We here at Cleveland creative agency Go Media, producers of design conference Weapons of Mass Creation Fest were beyond honored to have Mark Brickey of the Adventures in Design Podcast as a keynote speaker for WMC Fest 6. As expected, Mark did not disappoint. If you weren't present to experience AID Live from WMC Fest, it was truly magical. But you're in luck – you can listen in now over at Adventures in Design!
Here's a summary of what you'll enjoy when you listen in >>
Episode 331 "LIVE from Ohio"
WMC Fest 6 Keynote Performance.
First Ever Circle of Trust Meet Up from Jakprints.
PART 01 – WMC Fest 6 Keynote Performance
Our friends Go Media hired Mark Brickey to deliver the keynote presentation for Weapons of Mass Creation 6. With a packed house, full of the most Circle of Trust members ever to assemble in one room, Adventures In Design brought in the A game! Hear Brickley's keynote speech on becoming the best version of yourself by using the power of Kayne. WMC fest emcee Aaron Sechrist of OKPants.com sits in as sidekick for the evening shedding light on the day's events and making light of all weird places Mark steers the ship. WMC Fest founder Jeff Finley joins the stage to talk about disconnecting from projects that define your professional identity and shares with us his 2 year journey of personal development. Last but not least Dustin Lee joins us to talk about how passive income changed his life when he needed it the most.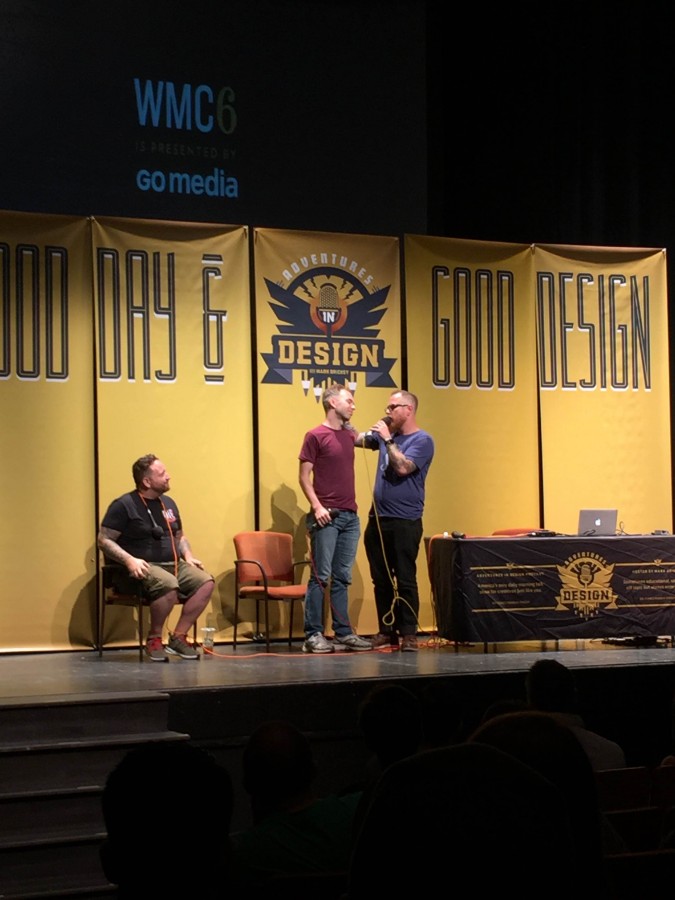 The Circle of Trust (Paid Subscriber Content)
PART 02 – First Ever Circle of Trust Meet Up from Jakprints.
There has never been a bigger supporter of this project than Jakprints. With so many Adventures In Design listeners setting up shop in Cleveland for the weekend it was the perfect storm to take the show to the mothership and have the first ever Circle of Trust meet up. Always, one to offer the best customer service, Mark let the audience pick the night's topic! Listen to this special Circle of Trust content (for members only) where we get a step by step break down to creating passive income and tiered earnings. Finally we had the time, space and place to go into the dirty details on changing your professional and personal life.
Enjoy and thanks to Mark Brickey for being awesome!
Follow AID on Twitter | Instagram | Facebook
Join the Circle of Trust
Squiggliepoo
[Skwig-il-e-poo]
Noun
1. useless marketing detritus, usually handed out at conventions or trade shows
Synonyms: junk, tchotchke, futile doodads
You've put in the time and effort to get your company space at the big trade show – good job. Next, you're prepared a checklist of must haves for convention success:
Booth – check
Chairs – check
Branded tri-folds – check
Business cards – check
Product samples – check
Key chain ice scrapers with your company logo on it – …why?
Take a quick survey of your desk right now. How many promotional stress balls do you have emblazoned with random company logos? Are your keys currently attached to any functionless keychains? Breweries know what's up, my Bell's key chain is a bottle opener.)
If you're like most people, coming home from a convention is when the Great Unloading Ceremony takes place; when you – unceremoniously – toss all the useless garbage you've accumulated. So why even make this type of item? Is "trash" the thought you want associated with your brand? We both know you're better than garbage!
At Jakprints, we are all about having cool booth stuff to give away. We do a number of large shows every year (SXSW, HOW Design, etc.) and as printers we have tried it all with the best of intentions (and some of it has been marketing chaff, sorry plastic Inky).
You want your brand to add value to a customer's convention experience, and in turn have them associate you with that value. Doing this is simple, give them something they can use right away.  At shows, we have started giving away our pocket notes, so that attendees had something to write on that looked way cooler than a normal pad. When they got home, instead of our marketing handout being tossed in the trash, it stuck around with all of their valuable show notes in it. Now, every time they go back to look at something they committed to paper, they're also reminded of our brand. So far, these little books have been the most successful item we've handed out — more so than some of the design kits or sticker packs (don't worry, we love our sticker too much to stop passing those out). Judging by the way pocket notes fly off our tables, they should be a convention staple for us for a long time to come.
We've got it made with these little books because they promote our brand and show off one of our favorite products at the same time. We realize not everyone has this opportunity, but as a rule of thumb, try to get your swag as close to the product or service that you offer while still keeping the item useful. Cleveland graphic design firm Go Media gives it's new clients a branded Moleskine. It relates to their business, as many designers use it to sketch their ideas, but is also useful to any business owner.
Everyone has a stockpile of branded bank pens on their desk or lost somewhere between the drivers seat in your car and a cup holder full or change and other miscellaneous items. However, in either your house, or your parents (depending on your generation), I bet you will find at least 1 calculator with a bank logo on it. While no one really associates banks with writing, back in the day, balancing a checkbook required a calculator (so I am told) which made it useful and easy to link it to a bank.
[Tweet ""The best way to be remembered is to provide value." – Jakprints"]
So for your next convention checklist, keep in mind the best way to be remembered is to provide value. Don't get too gimmicky and be lumped in with all the other cheap, off the rack companies. Stand out with useful giveaways and watch your hard work pay off with increased leads from your next show.
Pro Tips On Preparing Artwork For T-Shirt Printing
Hey designers, attend our all-inclusive soul-fulfilling three-day design retreat, WMC: Off-The-Grid, this October 5 – 7th. To learn more, head to wmcfest.com.
We are Go Media, Cleveland brand designers (and more), and we hereby decree that best way to ensure fast turnaround times on your custom printed t-shirt order and keep a happy, healthy relationship with your print partner is to deliver correctly prepared art files every time. By following the guidelines in this article, you can avoid unnecessary delays in the process that occur due to common artwork errors.
Tip #1: Start by planning out your color schemes.
This might seem like a strange place to start, but by planning your color palette first, you can avoid details that are often overlooked until it is too late. When creating an apparel order from scratch, it doesn't necessarily matter whether you pick garment or ink colors first. However, there is an undeniable link between the two that is reflected in the final product. Always simulate every ink and garment color combination by creating mock-ups ahead of time to proof the results on screen.
If designs are already created and you just need to add them to garments, the process is a little easier. It's important to check if your graphic contains the same color as your shirt. If so, those areas can be used as negative space – the space around and between the subject of an image – in the middle of your print only, as matching colors along the outside edge will not be visible.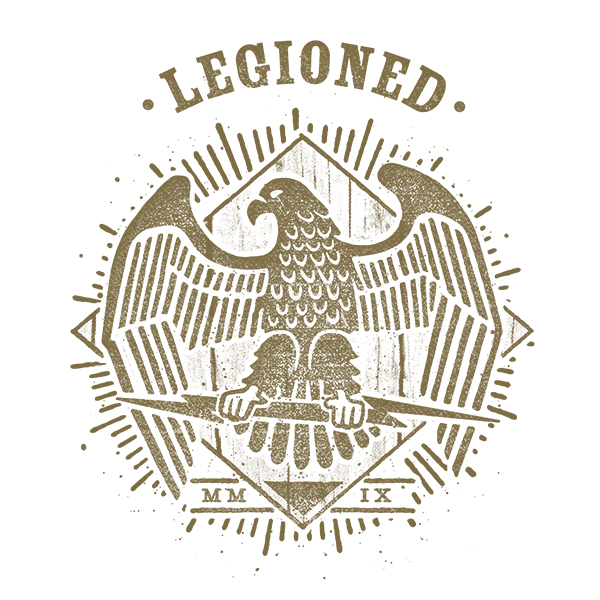 Similarly, ink and garment colors close in value will result in low visibility. Sometimes this can produce a cool effect, like when using tonal colors. However, if your intent is to have a logo that is readable from far distances, you may want to consider otherwise. To guarantee your logo can be seen from across the room at corporate events, make sure that you have maximum contrast between the two colors.
If starting from scratch with the ability to choose garment colors before inks, you can design with color harmony in mind. This requires a little more groundwork, but there are tools and resources available to help make this advanced technique easy even for the novice designer. First, you will need to determine the RGB values of the garment color that you have chosen. For our example, we will use the Alstyle 1301 shirt inline (92, 193, 81). Next, plug those values into a Color Palette Generator such as Kuler by Adobe. From there you can apply the different color theory rules to create additional ink color swatches.
With whatever colors you end up choosing, add them to your "swatches" palette and save them. Create a separate folder for this color scheme, and label each color in a way that makes sense to you. Use these presets as a guide to how you will paint each area of your design and do not stray from your original plan. Just think of this process as if you were picking "paint chips" from the hardware store in preparation to paint the exterior or interior rooms of your house.
Tip #2: Choose Pantone colors (only if you possess a physical color book).
One of the biggest mistakes is improper use of Pantone references. Many times designers will select PMS colors from their graphics applications like Adobe Photoshop or Illustrator and expect to see the results as they appear on their screen. This defeats the entire purpose of calling our Pantone references due to the differences in color calibration from one computer monitor to the next. To get an idea of how drastic color, brightness and contrast controls vary on screen, walk the television aisles of any electronics superstore.
The only way that your printer can guarantee a color match is if you both are looking at identical references. This requires both parties to be holding the exact same physical color book in their hands. The Pantone book that you will need for screen printing inks is called the Solid Coated Formula Guide. This color library is generally sold with an Uncoated version and costs around $150 for the pair. So, unless you need to guarantee exact color matching on a regular basis, this may be a bit of an investment for a part-time designer. The good news is that your printer will generally not require PMS colors with your order and will choose the closest available Pantone based on what they see on screen. Count on your local print shop to have correctly calibrated monitors and ideal lighting conditions for viewing color. Just remember that there may be slight variances from your "out of the box" computer that you are working from in your office.
Remember to include your PMS references in your written order submission. If the Pantones are only included in your files, they may be overlooked or assumed as non-pertinent information.
Tip #3: Design in Adobe Illustrator when possible.
If you can control how your graphic assets are created, always do so in vector format, created with Adobe Illustrator. Unlike .JPG, .GIF and .BMP image formats, vector graphics are not made up of a grid of pixels. These files can be resized indefinitely without sacrificing print quality, so if you want to use the same logo for business cards, postcards, t-shirts, banners and billboards, each one of them will print clearly and without the blurriness or pixelation that occurs when resizing images that were created in Photoshop.
When you create your graphics in a raster–based application, such as Photoshop, you are more or less stuck with the original dimensions. Always start your documents from scratch at the intended print size with a resolution of 300 pixels per inch. If you then copy/paste low resolution elements into that workspace, you will notice that it will resize the graphic and will appear much smaller. DO NOT scale these elements any larger, or they will become blurry and will print with poor quality. When in doubt, always create your artwork larger and at a higher resolution than needed, as you can always scale the art down without causing issues. Transforming files to be larger can get you in trouble.
On the condition that your artwork was hand-drawn and you need to digitize the illustration, be sure that you have scanned your artwork at the correct resolution. The general rule of thumb is that if you have drawn the artwork at actual size, then scan it at 300 dpi. If your artwork was created an 50% scale, then you will need to scan the artwork at double the recommended resolution (scan at 600 dpi).
Tip #4: Leave the separations to the professionals.
For t-shirt graphics, your print shop will be creating spot color separations themselves, so there is no need for you to try and divide the ink colors up on your own. Regardless of which program you use, set your color mode to RGB. CMYK, also known as full color, is for process color printing only, where the Cyan, Magenta, Yellow and Black halftones are blended on press to optically create the full color gamut. Instead, think of screen printing inks as pre-mixed paint colors that go straight from the bucket to your t-shirts.
Where a full color image is reproduced on t-shirts, your printer may use 8-12 spot colors printed as halftone screens to reproduce the spectrum of color in your file. This technique enables them to replicate photorealistic prints with more vibrancy, even on black garments, and with greater color consistency from one piece to the next. If the graphic is instead made up of all solid areas of color, the print may not contain any halftones at all.
The color separations that the pre-press department will create from your artwork will be specific to their equipment and workflow. Sometimes, creating your own separations will just be creating extra work for pre-press, as they might have to make corrections. If you are trying to achieve a particular effect, try to mock it up first. Always include instructions in addition to submitting your original untouched print file, and consult your printer ahead of time before submitting your order to confirm that they can produce the results you are looking for.
Tip #4: Save an editable copy for yourself and a second copy for print.
When you have finished your final design, be sure to save an editable file for yourself, just in case you need to make adjustments later. If your printer has issues with any of the things that you have done within your file, you want to be able to go back and make amendments without having to recreate them. Or worse—start from scratch.
Once this safety net is in place, save a final print file to send to your printer using the following guidelines:
Illustrator:
-Outline all fonts (convert to vector shapes)
-Embed all raster links
-Save as AI, EPS, PDF
Photoshop:
-Rasterize all text layers
-Merge all printable layers
-Save as PSD, TIF, PNG, PDF
*Create a separate layer for your garment color and label it. DO NOT flatten your artwork to your garment color.
Categorized:

Graphic Design, Illustrator, Photoshop, Tutorials

Tagged:

apparel, how to, Illustrator, jakprints, logo, Photoshop, printing, starting own clothing line, t-shirt, tutorial
Here at Go Media, we totally geek out about design. It's all that we do and all that we dream about.
We love not only getting our hands dirty every single day, but also recognizing great design when we see it. And living in Cleveland, we are proud to be surrounded by many companies equally obsessed with impeccable design. We're proud to be surrounded by companies and clients who go out of their way to dedicate time, money and attention to ensuring their brands, logos, websites and design experiences are top-notch.
Our challenge was paring down a long list of such companies whose design was on point in 2014.
Here are some of our favorites (in no particular order).
We award these companies with our first annual Go Media 1st Annual Best of Cleveland Web and Graphic Design Awards.
To these companies, we say: well done!
Cleveland Museum of Art
Nominated by Chris Comella
"My favorite design experience in the city, hands down. The Cleveland Museum of Art's newly finished renovations have brought the whole experience to a new level."
Trentina
Nominated by Chris Comella
"Team Sawyer's new restaurant has such a nice, tight visual identity. A lovely combination of art, textiles, and graphic touches create a very unique and sophisticated brand for the new restaurant." Hats off to Jonathan Sawyer, Amelia Sawyer, Jason Radcliffe, Matt Sweeney and Christine Wisnieksi
Jeni's
Nominated by Chris Comella
"All the attention to detail adds up to a really fun, and appropriate visual identity for Jenis ice cream. Not only is the ice cream my personal favorite, but when you want to actually drive to the eastside town of Chagrin Falls just so you can also take in the vibe at the shop, you know the design is working."
Market Garden Brewery 
Nominated by Lauren Hudac
"The MGB brand depicts a wonderful balance of bold, industrial chic design. They've mastered the art of a brand identity system with the a library of graphics for various applications."

Campbell's Popcorn
Nominated by Lauren Hudac and Aaron Roberts
"Campbell's business continues to grow as it opened its newest "factory" store in Lakewood last year. New awnings and window decals make the whole brand experience just that much sweeter."

Rustbelt Reclamation
Nominated by Lauren Hudac
"The logo almost has that hand-crafted appeal, which reflects what the company offers through their up-cycled materials. A clean website, beautiful photography, and moving brand video round out the circle for a strong brand."
Access Shelter by Form
Nominated by Wilson Revehl
"Form's branding and site design for ACCESS, a homeless women & children advocacy and assistance organization, is perfect. The new identity and color palette is approachable, while vibrant, and well curated for the demographic.
The ACCESS homepage greets you with bold, full screen HTML5 video vignettes which cycle through succinct personal stories scrawled on cardboard. It's completely engaging and effective without making a sound.
The rest of the site boasts a beautiful, spacious layout. The site does a great job fully leveraging the color palette in a tasteful way. A lot of care went into photo selection & treatments. Focal panels and calls to action are well thought out. You can tell Form carefully considered the information architecture and brand messaging when they approached each key page design. Well done."
Duct Tape Festival
Design and Development by Aztek
Nominated by Bryan Garvin
"Single page, responsive, and just straight beautiful. Scroll through the Duct Tape Festival website and you'll see why it's one of my favorites. Bright, whimsical and warm are just a few characteristics that makes this one of the best sites in the region."
Cleveland Public Theatre
Website and Event Materials
Nominated by Bryan Garvin and Carly Utegg
"Let us give a big high-five to Sean Higgins for his illustration work on all of the CPT event posters. His work is beautiful and engaging, doing it's job of attracting an audience." – Carly
"The CPT Event Posters set them a part. Quality work and the site works with them. The site allows the posters to thrive without overwhelming you. Just a great presentation." – Bryan
Ohio City
Nominated by Aaron Roberts
"It's no surprise that Ohio City is on the rise. With all the new shops, bars and restaurants opening up, the new identity & website speaks to its approachability and continued prosperity."
CAN Journal
Nominated by Aaron Roberts
"It's always exciting to see the new CAN issue on the racks. Every page is not only eye catching, but thoughtfully designed. This is by far our favorite local arts publication."
NEOMFA
Nominated by Aaron Roberts
"Go Media gave the Northeast Ohio Masters of Fine Arts in Creative Writing (NEOMFA) program a fresh new look in 2013. We're so happy to see how it has been implemented and enhanced since then."
Spice Kitchen and Bar
Nominated by Aaron Roberts and Renee Gabella 
"Every part of the Spice experience has been executed with design in mind. No matter if you're dining at the restaurant, checking out their website, or having food catered by Spice of Life Catering Co., all their touch points seamlessly speak to their mission and personality." – Aaron
"Their website, is very informative, holistic – exposing, and expressing the brand without too much clutter, or loosing the interest of the viewer. A++" – Renee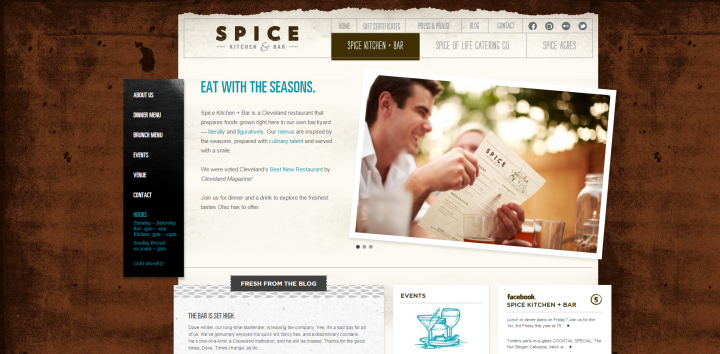 Bad Racket Recording Studio
Nominated by Heather Sakai
"Bad Racket's site is a Cleveland music lover's dream. Photos, videos, interviews, articles. Plus, design-wise, it's crisp and clean. Easy to navigate. All around, a win."
Jakprints – Designed and Directed by Ted Barnes and Justin Carolyne
Nominated by Heather Sakai and William Beachy
"Everything Jakprints does – from their website, to logo, to trade show display – is downright solid. They just know who they are and how to express that to the world." – Heather

"Marketing Materials, Print Ads, Tradeshow Displays – you name it, JakPrints is KILLING IT.  Nevermind that we're super close friends of theirs…their designs rock." – William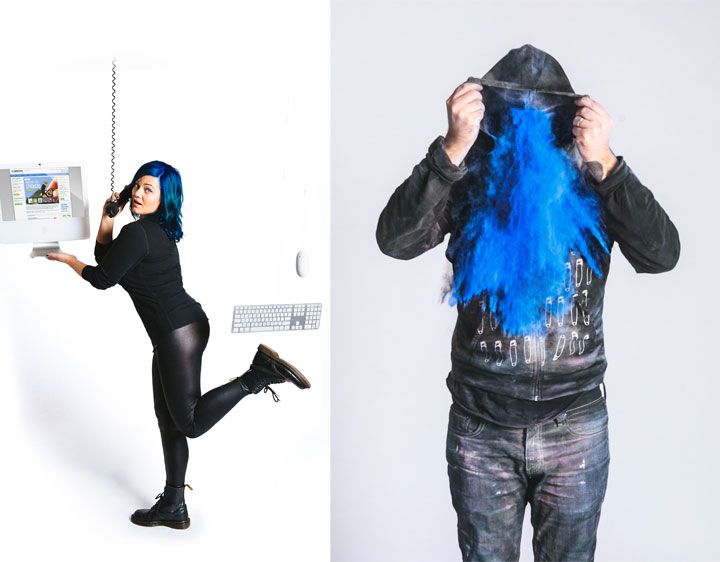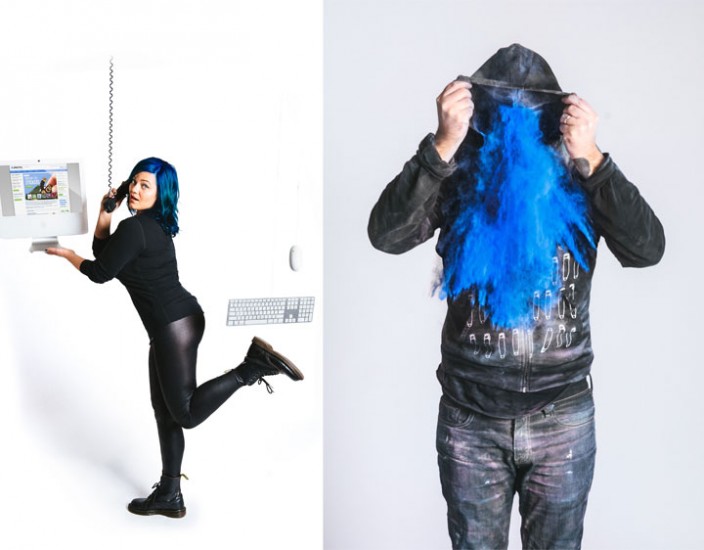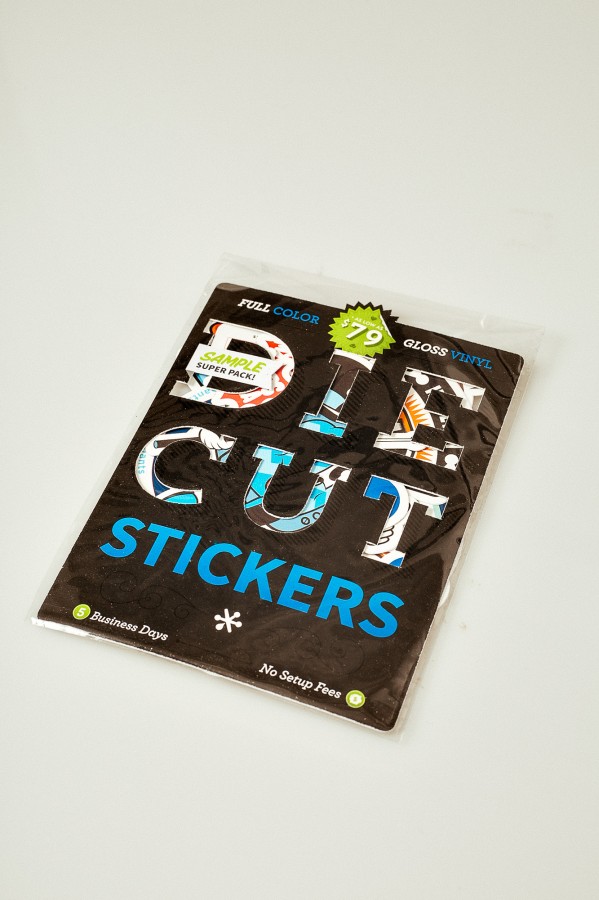 CLE Clothing
Nominated by William Beachy
"There are a LOT of Cleveland Apparel brands, but the quality of CLE Clothing's designs is unrivaled. The concepts are more clever and the style is spot-on."
Sherwin Williams
Nominated by William Beachy
"From their clean, well designed stores to the amazing animated color swatch TV commercials, SW's design is absolutely top notch – and BEAUTIFUL. And hat's off to them for not changing their politically incorrect logo of a paint can dumping paint over the entire world – how easy it would have been for upper management to shy away from from this classic logo."
University Hospitals
Rainbow Babies & Children's Hospital
Nominated by Heather Sakai
"University Hospital's "There's Only One Rainbow" brand campaign by Brokaw is simple yet engaging, warm and inviting."
___________________________________________________________________________
Yes! We know! We missed someone! Who? Let us know in the comments section below! See you next year!
Categorized:

Design Community, Go Media, Graphic Design Inspiration, News, Web Roundup

Tagged:

access shelter, bad racket, best design, best of cleveland, campbells, can journal, cle clothing, cleveland, cleveland museum of art, cleveland public theatre, design, design awards, duct tape festival, form, go media, jakprints, jenis, market garden, neomfa, ohio city, rainbow babies, rustbelt reclamation, sherwin williams, spice, trentina, university hospitals, web design
How to Brand Your Apparel Line: Keys to Success
"It's a common misconception that a brand is a company's logo," Go Media Partner graphic designer extraordinaire Jeff Finley notes in his book, Thread's Not Dead. "That's just part of it. Some experts say that a company's brand is the "gut feeling" in their audience. The brand is actually a combination of all experiences that a person has with a company. When you think of every interaction as "branding" you can begin to shape the way people feel about your company in a natural way."
So just how did our favorite clothing brands build their brands and what can you learn from them?
Read on as we talk shop with Jeff and friends Ben Scrivens from popular apparel brand Fright Rags, visual media designer Lain Lee and Hallie Perrin and Chris Miles, both from Cleveland based printing company Jakprints.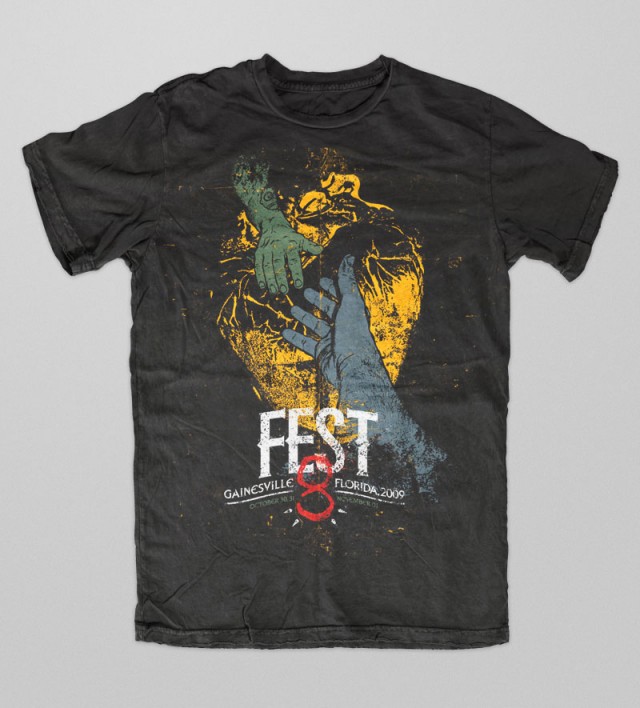 Consistency is Key
"The most important thing in branding is consistency. You need consistency in your designs, website, packaging, and social media presence. You need consistency in the way you talk to customers, how you answer the phone, what your email signature says, and the verbiage on your website, etc. The number one thing to remember is you are setting and meeting customer expectations." – Jeff Finley, Author, Thread's Not Dead
"It is very important to keep consistency throughout your brand so that the community can recognize it in stores, in the streets, and on social media. My recommendation for keeping this consistency is keeping your logo and the garments you use consistent throughout the merchandise you produce. This helps the community recognize the logo and for the consumer to recognize a high quality product that they love. It will also give them the confidence when purchasing from you." – Hallie Perrin, Jakprints
"Developing your Mission/Vision Statement in the early stages of planning can help identify who your core demographic is.   Staying true to the core values expressed in that document is a sure way to get your customers to identify themselves with your products.  Be consistent with these principles when building your brand and you will have longevity in the marketplace.
Fashion is a reflection of our own personal tastes and even the most obscure has a following. Get in touch with those personalities and make them feel like they have a larger sense of community by leveraging social media.  By giving them a platform to connect with like-minded individuals, you will gain invaluable advertising through word of mouth.  Stick to your ideals and participate in your own forums, with it will come an army of loyal brand patrons." – Chris Miles, Jakprints
Build a Culture Around your Brand
"It's all too common for people just starting out to tout themselves as bigger than they are. They use terms like 'we' when it's just one guy in his basement. I did the same exact thing… Ironically, as I really did become a 'we' I gravitated to using my own name and identity with my brand. I personalized emails to my customers, and even shot videos of myself talking about how I got into horror and why it means so much to me. Little did I know, I was crafting my story behind our brand and putting a face and voice to the company that customers could relate to. Now I spend a lot of my time cultivating those relationships by doing things like sending surveys, allowing customers to vote on designs, showing them the process of taking a design from sketch to shirt, and even showing them how a shirt is printed." – Ben Scrivens, Fright Rags
"The first step in building a culture around your brand is to DEFINE the culture you're seeking to appeal to and develop.  A huge mistake a lot of these apparel lines make is not defining their brand – the who, what and why they're doing it.  They start out by making clothes they or their friends want to wear more than anyone else, never really taking the time to do their due diligence and research, making sure that their audience is also looking for what they're putting out.  Without a definition, without a "backstory" to your brand, without understanding the culture you're seeking to develop around the brand, you're doomed to just putting designs on clothes (and being stuck with unsold inventory). Building a brand is way too expensive and time consuming to not take the time to define the who, what and why you're setting out on this journey for." – Lain Lee, Lain Lee 3 Design
Concentrate on What Makes You Different
"What I believe makes Fright Rags unique is the connection we have to not only the horror genre but to our customers. Everyone who works with us is a fan first. We think like horror fans, and we are active members in the community. Using that as a jumping off point, our sensibilities are already tuned to what other fans might like, which helps guide the types of designs we create. Also, we use original artwork commissioned by artists for our designs. While that is done more and more these days, it was a fairly new thing when we first started as many other companies used poster artwork for their shirts. Our designs are unique artists' takes on the films we love. Branding is as simple as finding those things you do that sets you apart and honing in on them. It may only be one thing, or a few, but you need to boil it all down to the essentials and build on those. It's simple – yet also very difficult – because shirt sites are a dime a dozen these days so you have to be very clear with your message or no one will buy from you. In addition, authenticity is also crucial. If you aren't connected to the types of products you sell in a personal way, it will be much harder to convince others to trust and purchase from you.
I get emails all the time from people who want to create their own brand and they are so fixated on how many designs to release when they start or how many to order for their first run. While those need answering, they are the last things to figure out. If you don't have customers then it doesn't matter if you order one shirt or one hundred. What makes you stand out? What is your or your company's vision? Why would I buy a shirt from you? Answer those questions first, and focus on creating your brand and customer experience around them. The rest will follow." – Ben Scrivens, Fright Rags
Focus on Customer Service
"Customer service is huge for new clothing lines. The main goal for customer service is to ensure that customer will be be a return customer even if the issue/situation is not in their favor. If that's a promo code, or an email for them to be the first to know when their out of stock garment is back in stock, it will make that customer feel special and feel like a key asset to that specific clothing line. The possibilities of making that customer feel special are endless, and being resourceful with this is key. – Hallie Perrin, Jakprints
"Customer Service is the key to having repeat customers.  If you plan on selling your merchandise online as many independent clothing labels do, be sure to have as much information available about the fit and finish of your garments.  You will reduce the amount of returns by simply listing the measurements of each size and by providing a footnotes about the merchandise and models shown on your product pages.  When possible, include helpful hints like "sizing runs small", or "loose fitting".
Implement Free Shipping and Hassle-Free Returns if possible.  By including these costs in your "overhead" before you add markup, online retailers can lower the barrier to entry.  Bank on either worst case scenario when building your shipping costs into your pricing or seek out flat-rate mailers to ensure that your operating costs are fixed.  2-way shipping may be too much cost for your product's price points to absorb, but if on average your customers only return 1 out of every 20 orders then you can build an extra 5% of the shipping fees into your product so that your return will accumulate over time.  Be sure to audit the amount of returns vs. the number of shipped orders at least once a year and make adjustments accordingly if necessary.
Last but not least, respond to all comments and complaints promptly.  Negative reviews on the internet can be devastating for a company of any size and can be almost impossible to erase from the web.  Treat even the most irrational customers with respect and offer them fair resolution, even if it costs you a little extra.  The price you pay for "bad press" will far outweigh any spoilage or ruined product that you may have to replace on your own dime.  With enough data, this too could be accounted for and added to your operating costs formula." – Chris Miles, Jakprints
Polarize Your Audience
"It is very important to polarize your brand.  Taking a position is what will set you apart.  Remaining in the "middle of the road" and trying to appeal to everyone will keep you exactly there – in the middle of the road. If you think of some of the world's best brands, they always let you know where they stand within their culture and what they represent.  Coca Cola, happiness and nostalgia. Apple, quality and innovation.  Bad Robot (JJ Abrams production company), mystery and great storytelling.  In-N-Out, simple, classic burgers. Remaining marginal will keep you from getting noticed and definitely keep you from standing out in your customers' minds.  To polarize your audience, take a stance and become very vocal about it.  If your brand is all about being youthful, fun, and party-hopping, shout it from the mountaintops.  If your brand is about clean lines, minimal design, and honoring the spirit of Herman Miller and the Eames, post articles that reflect that mentality and denounce the use of over complicated elements of design.  The bottom line, pick a side, then pick a strong subsection of that side, and become very vocal about it's integral role in your brand." – Lain Lee, Lain Lee 3 Design
And then…Take it Back to Basics.
"Once you've developed your brand, what are the first, most important steps to getting it launched and really seen?," we asked Lain.
"This is one of my favorite questions that I get asked a lot.  And it's one of my favorites because the answer is the exact opposite of what every article online will tell you.  Are you ready?
Make quality, meaningful connections with your audience OFFLINE and use online properties to leverage those relationships.  In a world that makes it increasingly easier to connect with people online and never have to touch, talk to, or interact with them, we've become way too reliant on the internet and smart phones to handle all of our networking.  There is no substitute for shaking someone's hand and looking them in the eye as you share your passion with them.
People don't buy your clothes because they're better than anyone else's, let's be honest.  Sure, you might have a style that appeals to them.  But let's play a little game really quick: You and another company release the same exact design at the same exact time.  You have no followers, you're just getting started, and you've only reached out to your immediate circles through Facebook, Instagram, Twitter and email.  The other company is just getting started too, but they've decided to release their new design at a local sneaker convention (feel free to substitute in here any other type of convention you'd like).
You hear from a few friends about the shirt, and finally your grandma decides to buy one to support you.  They get to spend the next 2 days passing out info, shaking hands with like-minded people, and sharing stories, laughs and making real connections with people about their brand.  They end up almost selling out of their design.  They get home and see that 52% of the people they handed out cards to have started following them on their social media channels, and their mailing list has grown.  They also received several inquiries about what else they had in the works.  In this scenario, who do you think made the better decision and why?  While you chose to solely rely on social media, the other company went out into the "real world" and made genuine connections with their customers.
So what's the take home here kiddies?
[Tweet "Customers buy from you because of YOU, not just because of what you're selling them. – Lain Lee"]
They become invested in your company when you show them why you're doing it.  So in summation – define your brand's culture, polarize your brand's ideologies and views, and when making connections with your audience, start with why.  (PS: Simon Sinek, a world-renowned author and speaker, has a great video on Youtube in which he explains why you should always "Start with Why" when selling, I highly recommend checking it out.)" – Lain Lee
– So why should we buy your tees? Tell us below! –
_____________________________________________________
More about our contributors:
Jakprints: Facebook | Twitter | YouTube | Google+ | Instagram
Fright Rags: Facebook | Instagram | Tumblr
Jeff Finley: Twitter | Facebook | Dribbble | Pinterest
Lain Lee: Facebook | Twitter | Instagram | Dribbble
_____________________________________________________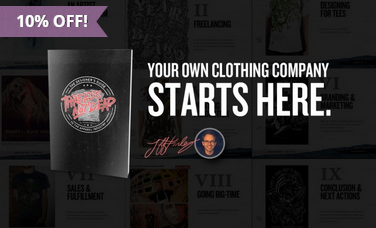 My new (pop punk) band Campfire Conspiracy was gearing up to play our first show and I had two weeks to finally come up with a logo and get it stenciled or painted onto our bass drum. We had a demo coming out in only one week and we still didn't have a logo. I'd been putting it off, but now was the time. I needed to have something before we finally went live.
Side note: Check out my other tutorial on designing custom die-cut stickers.
What followed was actually a very interesting logo design process that started from absolute scratch. I had zero idea of what I wanted our logo to look like. Should it be a campfire with some grunginess to it to show that we're a punk band? I didn't have an answer. I thought about it for weeks, but nothing inspired me so I went to Twitter and Facebook.
But first, here is the final logo I ended up with.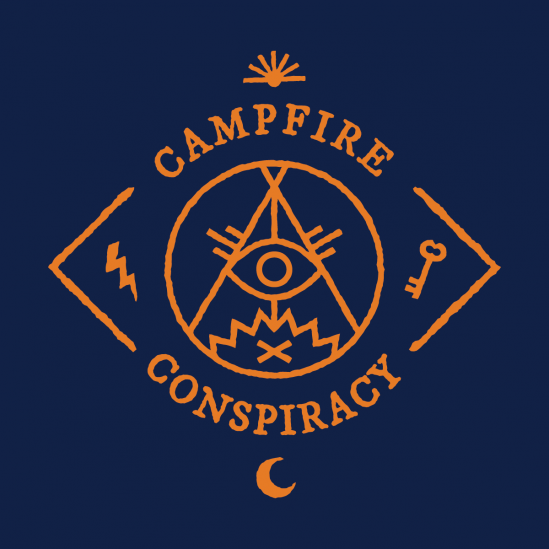 Process Documentary
If you don't want to read the post, you can always watch this awesome video made by my friend Keith at Jakprints.
Step 0: Research (Ask Facebook)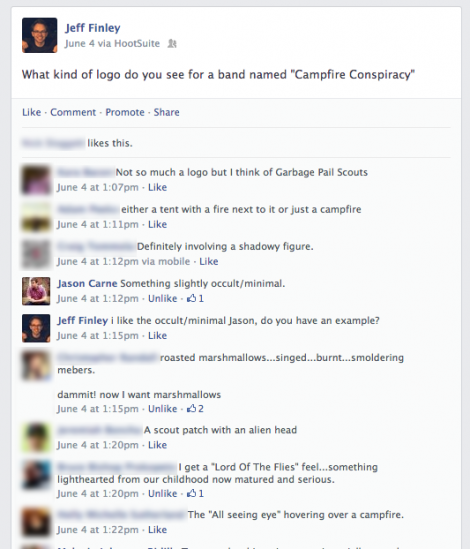 I got a reply from a fellow designer Jason Carne who suggested something minimal and occult. I was immediately drawn to this idea and when he sent me an example, I knew this was it. He even drew up a quick sketch of a campfire with a book and a tent and said, "something like this." Hell yeah.
Ok, I was inspired. I knew I wanted something minimal and occult; but bands with logos like that tend to be metal, right? We were pop punk, how do I communicate that?
I didn't know much about occult symbolism, hieroglyphics, sigils, alchemy, runes or anything. I went Googling and came up with all kinds of cool stuff. I started making a Pinterest board to archive my inspirations. I searched Pinterest and found even more cool images. I even looked at books referencing occult symbolism, conspiracies, the Illuminati, the Freemasons, etc.
I realized I was deep in the rabbit hole once I got to Aleister Crowley, sacred geometry, and mysticism. I even received messages from people on Facebook telling me to be careful with what I research, I might disturb something in the ether! Ok enough research, time to make something cool!
Step 1: Sketching
I had boards and boards of inspiration and I knew enough to just start drawing. I spent a few hours at a coffee shop sketching and sketching. Drawing symbol after symbol until my hands were too cramped up to go any further.
I stared at my sketches and nothing was sticking out. I was paralyzed with doubt and fear about how this symbol might be perceived. Was it clear enough? Was it too obscure? Or not obscure enough? Are people going to think we're devil worshipers? Haha. (My Mom even expressed concern for me).
Since I couldn't decide, I went to social media again. I posted my sketches to get some feedback, and boy did I get it. Designers and non-designers alike were offering their two cents. They tried to tell me which one they preferred and it was clear that a few different sketches were standing out. I understood what was getting a reaction out of people and this is where I decided to take the next step and go into the computer and work on cleaner vector versions.
Step 2: Refinement
I took the basic concept and worked on multiple permutations from overly detailed to extremely minimal. How much could I get away with? If I took away too many elements, did it still communicate Campfire Conspiracy clearly? Do I even need to be literal at all? I wasn't sure. I couldn't decide for myself. I had such a good response from posting my sketches online so I decide to post my refinements online as well. This time I made it easier for people to tell me which ones they preferred by labeling each one.
Designers' Tip: Creating this logo was not technically hard from an execution standpoint. It's all just one uniform stroke weight with basic circles, lines, and squares with nice alignment and symmetry. I never used the pen tool once. However, I did make sure my angles were geometrically sound.  Meaning sums of 30, 60, 90, etc. Or all evenly divisible by 360. The fire was created using the Zig Zag effect under "Distort & Transform." 
I posted this to Facebook, Instagram, Twitter, and Dribbble. And after a day of feedback I tallied up the results. Over 130 votes in all and there were a few clear winners. People preferred the symbol inside a shape – whether it was a square, diamond, or circle, it didn't seem to matter. Curiously, the more detailed it was, the more people liked it. Which went against my intuition for a logo – it felt more like a badge at that point. But still, it was very simple and iconic and not overly illustrious.
Step 3: More Refinement
So I took the clear winners from that round and posted ONE final round. I gathered the top five concepts and put them up online and people were more than happy to provide their opinion. Each of these concepts were very similar, but there emerged one clear winner. The logo with the circle around it was definitely the most popular one. And I agreed.
The Final Logo and Beyond
I went back into Illustrator knowing exactly what I needed to do. This was an amazing feeling knowing that I was working on the right logo and wasn't guessing. Sure, putting your logo design out there for fan feedback isn't always the best idea but I think it worked here. I was curious along with my audience. I loved having them give a hand in the process.
I made a few refinements to the symmetry and balance of the logo and voila, I was done. I added a roughen filter to give it a slightly grungy look which fit with our band. It's so subtle you barely notice it.
Concerns
I had some doubts about the logo being too metal or dark when we play catchy pop punk songs like early Blink-182. I asked Adam Garcia, the designer who worked on the alternative hip hop artist Astronautalis (both are appearing at WMC Fest 2013) – who happened to develop some occult looking symbolism for him. He said it doesn't matter if it crosses or bends genre stereotypes. People are too stuck into "this is what hip hop is supposed to look like" – you know, with graffiti, bling letters, or this and that. Just do whatever the fuck you want he said. That's some advice I can get behind!
So I didn't worry about it anymore after that. In fact, as long as I stood away from making it too black and white and made sure to use some color, I think it would steer clear from an obvious metal perception. The truth is, nobody cares about my band anyway, so does it even matter? Just do whatever the fuck* you want.
Expletives are for emphasis. Seriously, I mean it.
The Logo Makes its Live Debut!
Once the logo was designed, I literally had two days before our first show and needed to replace the bass drum head that still had the old band's logo on it. We spray painted it black and when it dried I got some acrylic paint and a brush and went to town. I thought it would be a piece of cake painting the symbol onto the drum head. It was harder than I thought it would be!
I took a black marker after the white paint dried and touched up the sloppy edges. In the end it came out slightly imperfect, but that was ok. To me it still felt authentic and true to the cult-like idea of the logo. If a regular person (not a trained artist) was recreating this logo, it would never be perfect.
DIY Music Video
Shirts and Hoodies!
The fine folks at Jakprints demonstrated their one color silk screen t-shirts by printing this logo onto some shirts and hoodies. Here are some pics!
Sticker Time!
I sent the designs off to Sticker Robot and was hoping I could get some custom die cut stickers made. I didn't want just one sticker on a sheet, I wanted four. In a diamond shape! So I set up my design file with how I wanted my stickers arranged. They ended up giving me feedback on my bleeds and after a few adjustments I got the spacing worked out just right. That's how cool these Sticker Robot people are, I didn't know how to set up my file and they were willing to help me out to make my dream come true. Awesome.
Stenciling!
I sent off the design to Jeff Nemecek at Purebuttons/Standout Stickers and he used a robotic laser cutter to make a couple stencils for us. Now the trick to making a stencil work from your logo is putting in the "bridges." It's kind of hard to explain, but this tutorial on Abduzeedo does it so much better.
Wrap up
A cult symbol should be intentionally easy to create but hard to forget. Something people could easily draw themselves to communicate that they were part of the cult. While our band certainly doesn't have a cult following (yet!) it was extremely fun to experiment with something like this and equally cool printing up some band merch. I learned a lot about occult symbolism, storytelling, and not giving a fuck. I think this project was a success. I hope you can learn from it!
Connect with us:
Subscribe to the GoMediaZine newsletter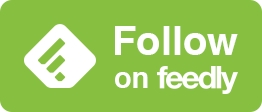 Categorized:

Illustrator, Tutorials

Tagged:

Adobe Illustrator, campfire conspiracy, jakprints, logo, occult, sketching, stencils, sticker robot, symbol, tutorial, vector