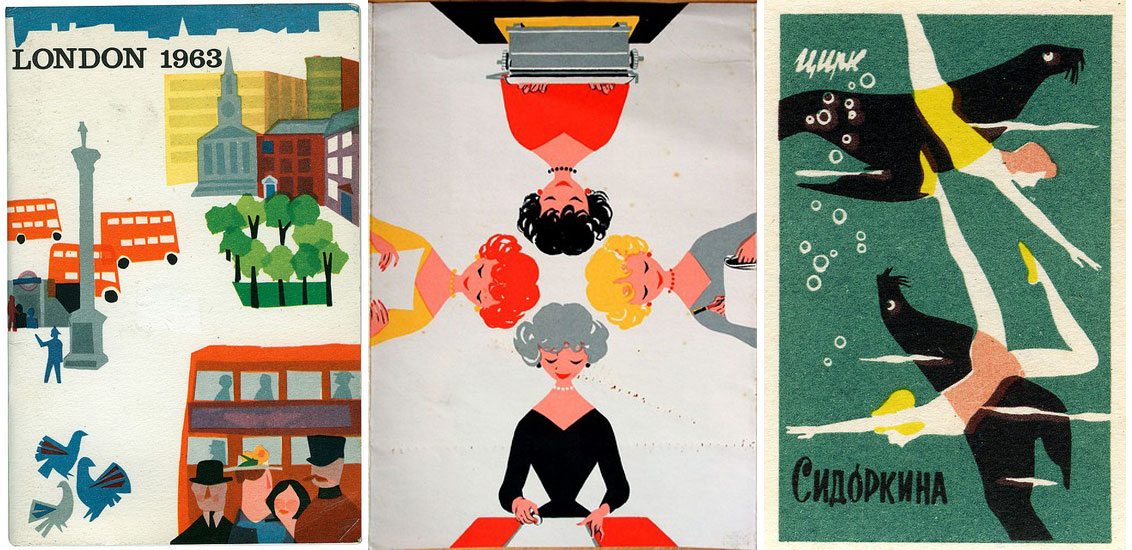 Vintage Design
There has been a growing trend of vintage inspired designs. From packaging to typography, from posters to web designs, the vintage look is pervasive in the graphic design field right now. This is a showcase of the best vintage designs we could find on the web! Some are from yesteryear and others are inspired by those retro designs. You will see everything from packaging, to posters, to book covers, so checkout the showcase below for inspiration for your next design project.
The Showcase
For the Love of Typography
Our Typography Board on Pinterest is over 950 images and counting, so why not press that follow button?
The Typography Showcase
And You Say Print Is Dead!
For years, we've heard people say "print is dead" and "it's all about the web," but as far as we can tell, print design isn't going anywhere. From business cards to postcards, from invitations to menus, print design is far from dead, it's alive and thriving. Just check out the showcase below if you don't believe us.
The Showcase
Interested in Joining
If you are new to the Flickr Pool Showcase, check out the instructions below for how to sign up.
Login to your Flickr Account (sign up if you don't have one)
Join the Go Media User Showcase Group (only group members can contribute)
Upload your designs to your own profile
Click on your newly uploaded designs then click the button "send to group" above your image and choose the Go Media group.
The November Showcase
Poster Art
Hey designers, want way more inspiration? Attend our all-inclusive soul-fulfilling three-day design retreat, WMC: Off-The-Grid, this October 5 – 7th. To learn more, head to wmcfest.com.
Who doesn't love poster art? Whether it's for a band, a foreign locale, or a conference/event, a well designed poster can attract attention and much deserved praise from peers and laypersons alike. We peel them off the walls at concert venues, grab copies strewn around our favorite coffee shops, and even purchase them from our favorite designers and bands.
Our love of poster art is even evident in the popularity of GoMediaZine posts. Almost a year ago, designer Tom Booth created the ebook, The Wall: Modern Day Music Posters and a post along with it called, "Modern Gigposter Design: 100 Stunning Examples" and to-date it is still one of our most popular posts. So we know that you will love the collection of some of the most inspiring posters we love. From vintage to modern, national to international, these posters showcase some of the best designs to inspire you!

Poster Showcase