how to create a portfolio
Newly graduated? Actively seeking employment in the field? Super comfortable in your current position?
No matter what your status, the Go Media team suggests you regularly work to keep your design portfolio up-to-date.
Seasoned designers, we know that this task may seem daunting. However, in order to show beautiful work, you simply have to put the time in. Being methodical about adding work is far easier and more effective, in our view. Slow and steady always wins the race.
We have launched a couple blog posts about what your design portfolio should include. They are:
How to Have the Best Graphic Design Portfolio on the Block: 3 Tips and
How to Create a Graphic Design Portfolio 
Here are five of our most important tips.
Only show your very best work. Your portfolio should be well curated. Less is often more.
Cover all of your bases. If you have excellent work in branding, print, web, illustration, show us. Well-rounded designers are few and far between.
Tell us a story. We love case studies! Show us your thought process from start to finish. Include illustrations, notes and various rounds. Address failures & successes along the way. We love to see how designers move throughout the design process. No matter what the outcome, we will respect you for guiding us along your path.
Put as much time into your portfolio as you did completing the project. If you took eight hours to create a logo for a client, take roughly eight hours to work on that respective portfolio item. Dedicate yourself to mocking the logo up on multiple templates until they look perfect. Write, rewrite, proofread the copy to go along with your portfolio item. Construct a thorough case study as referenced above. If your logo appears in a store, restaurant or other location, go out and photograph it! Take time editing the photos so that they are professional in quality. Gather testimonials on your work if possible. Don't stop until you're proud.
Show that you can work with clients & meet deadlines. Students, this one is for you. If you have not yet had experience in the field, ask your friends and family if they need any design work. This will get you some freelance work in the door and show us that you have experience, no matter how minor, working for clients. Get ready to illustrate the work you've done in your portfolio, as well as discuss how you communicated with them and managed to meet important deadlines.
Here are some portfolios that have inspired us with notes about why we enjoy them.
Ekaterina Oloy
Los Angeles Based Illustrator, Artist and Visual Storyteller
What We Love: Katia's Portfolio is instantly spellbinding. Each project is accompanied by a full case study or accompanying materials that help you relate to Katia's
work. This is the standard that all other portfolio's should be judged against.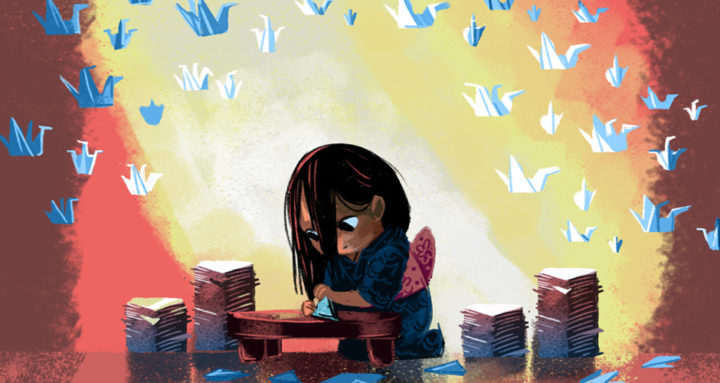 Skinny Ships
Design and Illustration by Richard Perez and Jennifer Derosa
What We Love: The cleanliness and fun spirit of the work. It makes you want to work with them.
Hom Sweet Hom
Hand Lettering by Lauren Hom
What We Love: High-quality, vibrant work that hits you in the face!
Great brand consistency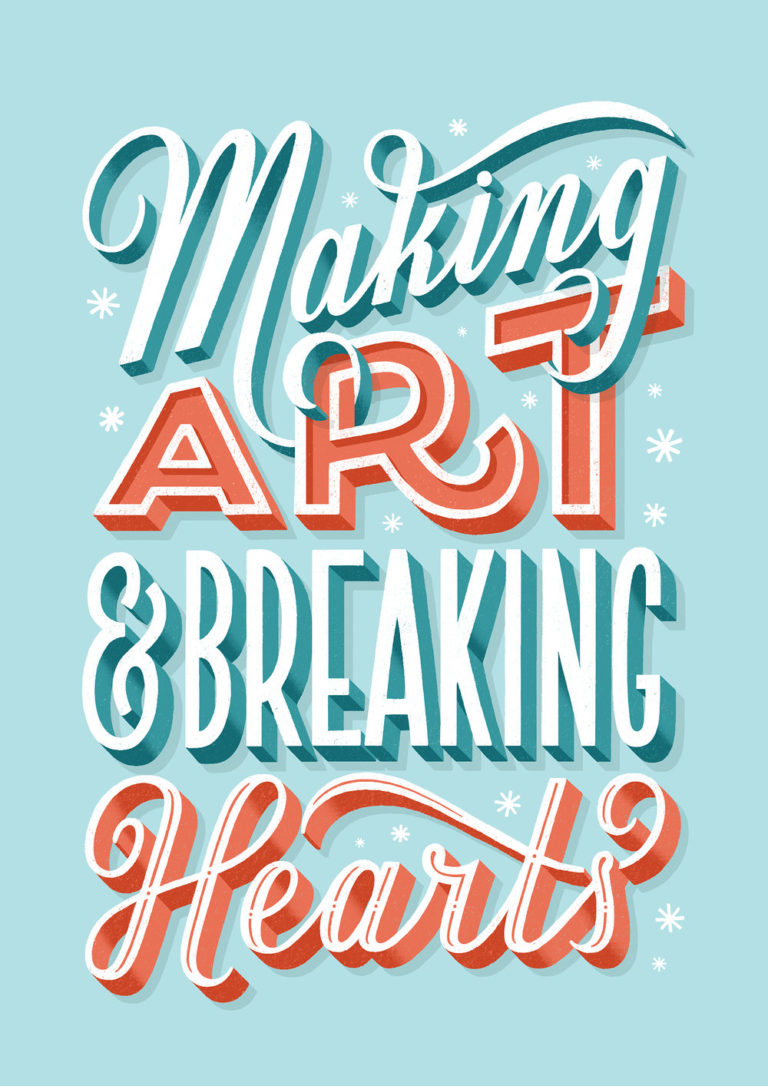 Ron Draper
Artist and Designer living in the UK
What We Love: Nice high-quality, bold imagery. Some portfolio items tell a story of Ron's process.
Jordan Metcalf Studio
South African Graphic Designer
We love Jordan's copy. As you know, we love a story and it gives more substance to his work.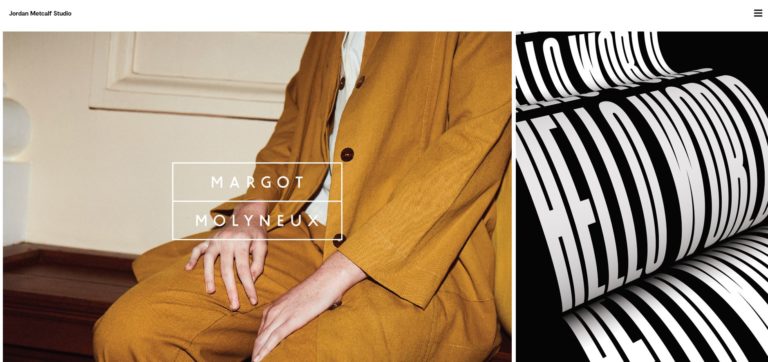 Chuck Anderson
No Pattern Studio – Chuck Anderson
Artist, Graphic Designer, Photographer, Creative Director
What We Love: Chuck's Portfolio is filled with over-sized, juicy imagery.
The quality of his presentation, in our opinion, is simply on another level.
Kate Moross
Designer
What We Love: Kate's bold and captivating presentation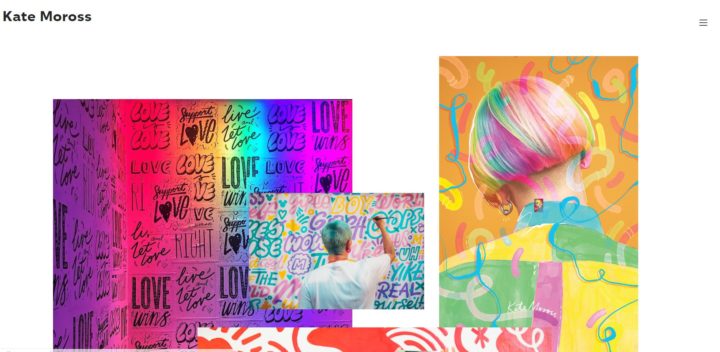 Erik Marinkovich
Lettering Artist and Designer
What We Love: Clean and crisp overall. The work is breathtaking! Copy is simple and straightforward.
Creative Mints
A Boutique Human-Centered Design Agency from Prague
specializing in Branding, UI and Illustration
What We Love: Creative Mints shows a beautiful variety of work in their portfolio
Go Media's Online Portfolio
We couldn't let you leave without bragging about our own graphic design portfolio!
Here at our Cleveland Graphic Design and Web Development Firm, we love showing off the work we do in the areas of not only design and web, but print, illustration and web marketing.
Our Rich Wonder portfolio item is a great example of one of our case studies. We used illustration to help us
explain our thought process through the project.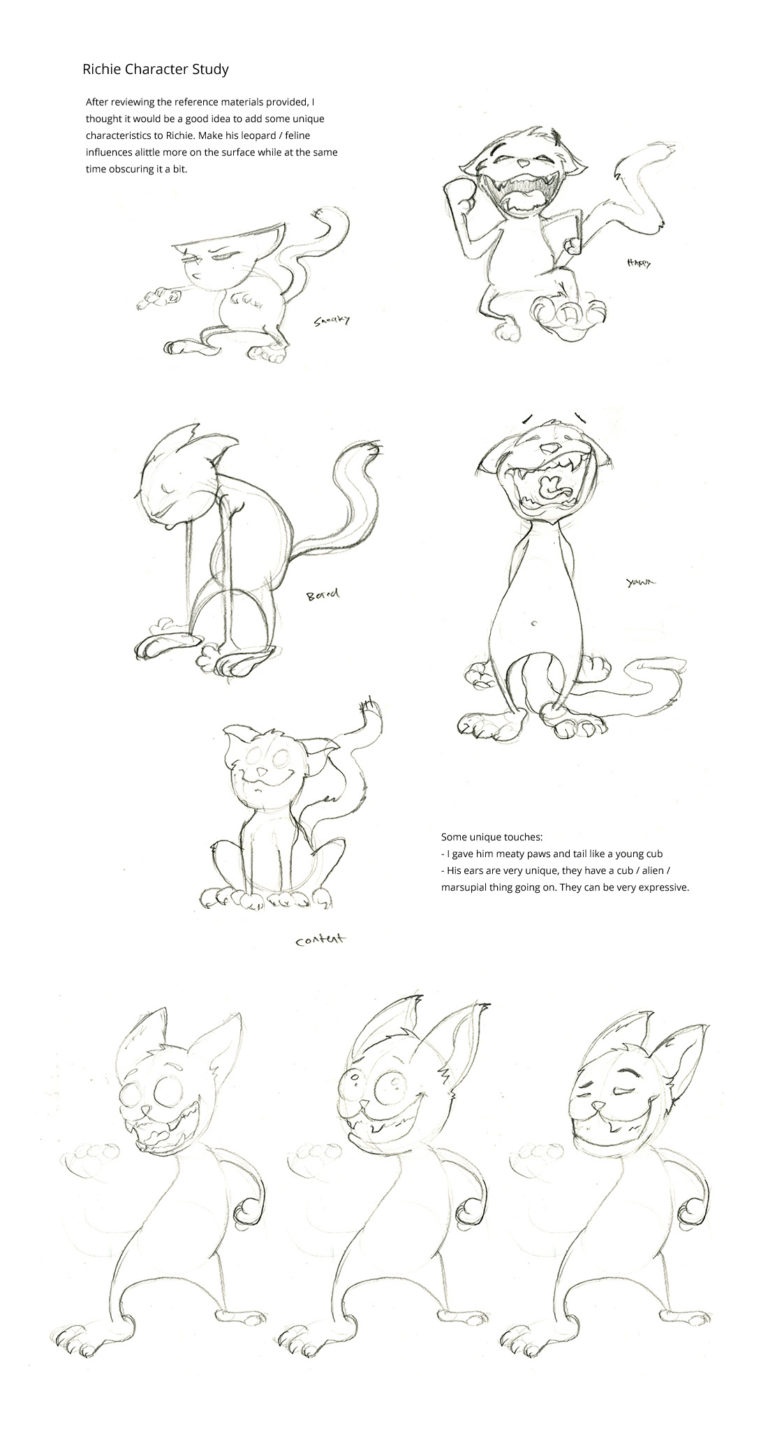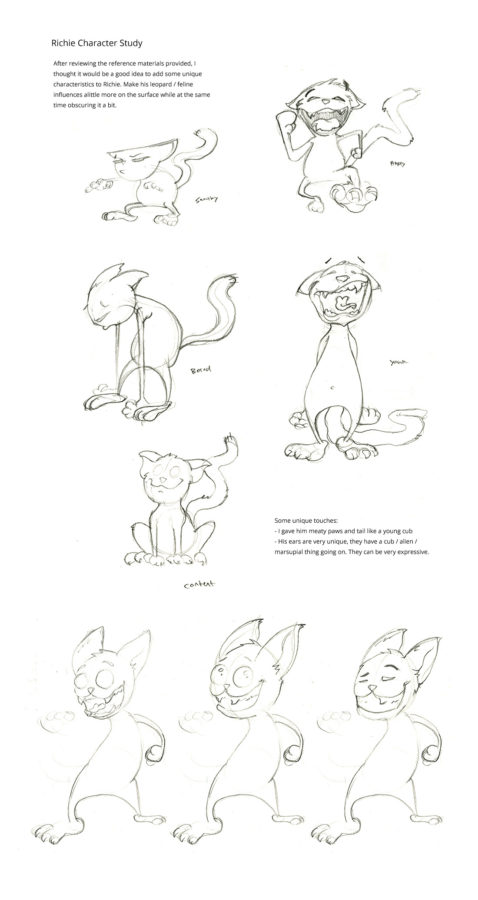 We hope you enjoyed this post and it inspired you to add to your portfolio today!
Graphic Design Portfolio Tips by Go Media –
Hello Go Media Faithful! Hunting for your dream job? The last two weeks we've been discussing the resources you need to submit in order to gain the attention of your dream design firm. If you missed part one and two of this series, please go back and read them before proceeding:
The Magic Element to Include in the Best Graphic Design Cover Letter Ever
Please Avoid Making these Mistakes We Often See on Design Resumes
Now that you're a pro at cover letters and resumes, let's move on to part three of your submission to the graphic design studio of your dreams – the portfolio.
Here are three graphic design portfolio tips we need you to learn and embrace now (from the boss, Bill Beachy, himself):
Slow down and nail your presentation. Many young designers do good design work… then spend very little effort putting it together into a BEAUTIFUL portfolio post. The project is done, you're eager to move on – so you throw a few images online for the portfolio. STOP. SLOW DOWN. THIS IS THE MOST IMPORTANT PART OF LANDING A JOB – a B-E-A-U-T-I-F-U-L portfolio. Take the extra time to write about, mock-up and present the work you've done in the most flattering way possible. You SHOULD find yourself doing EXTRA design work as you prepare your portfolio post. Once you have a project that's moving in a pretty direction that you're happy with – KEEP GOING… don't stop until you have all the pieces and parts to present a beautiful portfolio post.
Consider this… you may have just spent several weeks designing something. Now… you should spend at least several days preparing it as beautifully as possible to show off.
You must have an online portfolio. This does not mean that you have to be a web developer. You can use SquareSpace, Wix, Coroflot, a WordPress Template – really anything. An employer just needs to know you're living in the 21st century. If you have the dev skills to build your own website, that would be best – HOWEVER don't post your beautiful portfolio on an ugly website! If you're going to post your portfolio onto a website you built – it better be as beautiful as the items IN the portfolio. The last thing you want to do is distract your potential employer by putting good portfolio work onto an ugly website. Make sure wherever you put your portfolio – it's not distracting. If you want to show off your dev skills, but they're not portfolio worthy – just do that somewhere else.
Your online portfolio must be a match set to your resume and cover letter – and must be GOOD. I would err on the side of good over self-built. If your web dev skills are not portfolio worthy yet, then don't rely on them to show off your work.
Show a variety of work types. It's important that your portfolio demonstrates your ability to do a variety of things. Obviously, you'll want to show your ability to do the type of work that matches up with the work the firm you're applying to does. In Go Media's case, that would be: branding (logo design), print design and web design. I recommend including your 3 best samples of work in each design category. You don't need to have a huge portfolio, but whatever is in there needs to be your very best work! Err on the side of showing less work of higher quality than having a big portfolio where some of the pieces are only so-so. An employer is going to pick out the worst thing in your portfolio and assume all your work will be that bad. So, it's kind of like the saying: "A chain is only as strong as it's weakest link." So, if you have doubts about anything in your portfolio, get it out of there.
Side note: If you think you can only show one style of design and tell clients: "take it or leave it…" I'm telling you right now – 99% of clients and employers will leave it. You need to be more adaptable than that. When a client hires you, you need to be making designs that are appropriate to that client, not just designs that you like. When I come across candidates that have extremely homogeneous portfolios I give them two radical jobs: Design branding and promotional materials for Metallica (sponsored by Monster Energy Beverage) and design branding, signage and promotional materials for a cupcake shop that is owned by Hello Kitty. These two hypothetical projects will force a designer to push their style to extreme ends of the style spectrum. You can invent your own projects, the point is to demonstrate a wide range of styles in your portfolio.
Alrighty, so some of you may have a lot of work to do before submitting your cover letter, resume and portfolio to your dream job. These may include things like –
Researching your dream design firm inside and out, outside and in
Scratching that Word doc in favor of a beautifully designed resume and cover letter
Designing your own personal brand
Improving upon your website (online portfolio), carrying your personal branding over to that
Thinking strategically about what you need in your portfolio and working toward those goals
Adding more work to your portfolio
Yes, this may seem overwhelming, but when you take all of these tasks step by step, you'll be happy you did. And believe us, so will your future employer. Best of luck, everyone!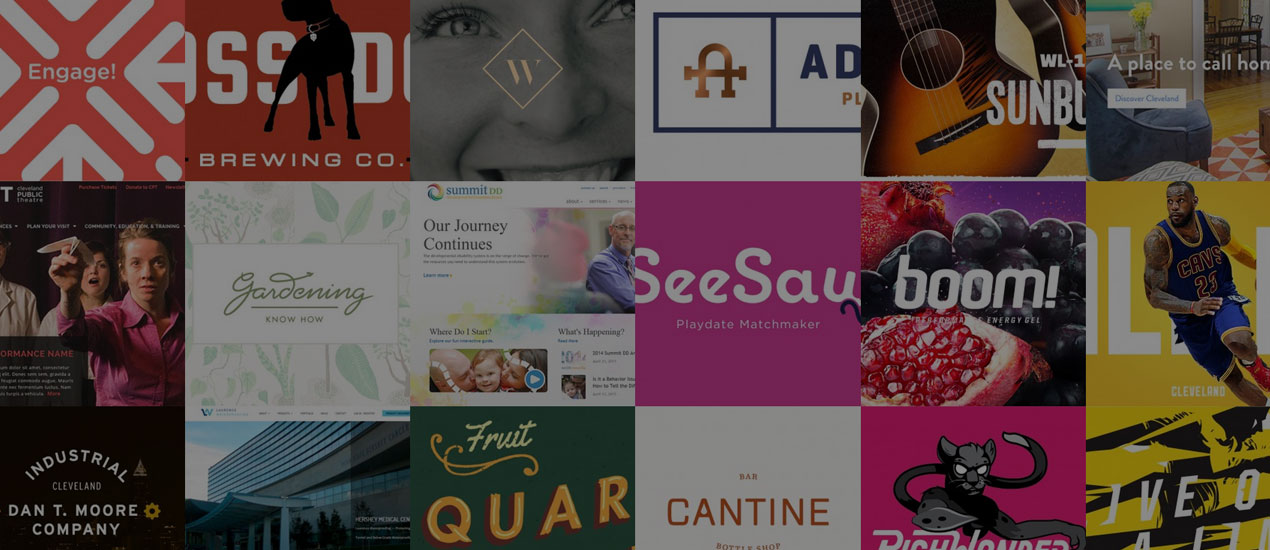 How to Create a Graphic Design Portfolio
An outstanding online portfolio is a must for any creative. Believe us, it's true. When popping open emails from those applying for graphic design positions here at Cleveland design studio Go Media, we're often shocked at the number of folks who do not have an online portfolio, or have one that's outdated or terribly underwhelming. Today, let's all make a commitment to ourselves. It's time to up our game. It's well worth the time and energy. And it just may land you the job of your dreams.
How to Create a Graphic Design Portfolio: Do's and Don'ts
Strongly and clearly show off your skill set through curated examples of your work. Are you an illustrator and a trained photographer? Or an illustrator who takes iPhone photos for fun? If you're the latter, leave the photos for Instagram and focus on what you do best. Be forthright with a potential employer regarding your skillset so that there is no confusion right off the bat regarding who you are and what you're capable of.
Do: Illustrate your strengths.
Don't: Include any fluff.
Keep it simple! A clean, crisp display is compelling. Don't lose us in clutter. Remember, less is more! As you begin to develop a look and feel to your portfolio site, come to recognize you are – in a sense – building a brand.  Maintain this consistency throughout your other platforms to fully develop your identity.
Do: Use minimal colors and fonts
Don't: Allow your site design to distract from your work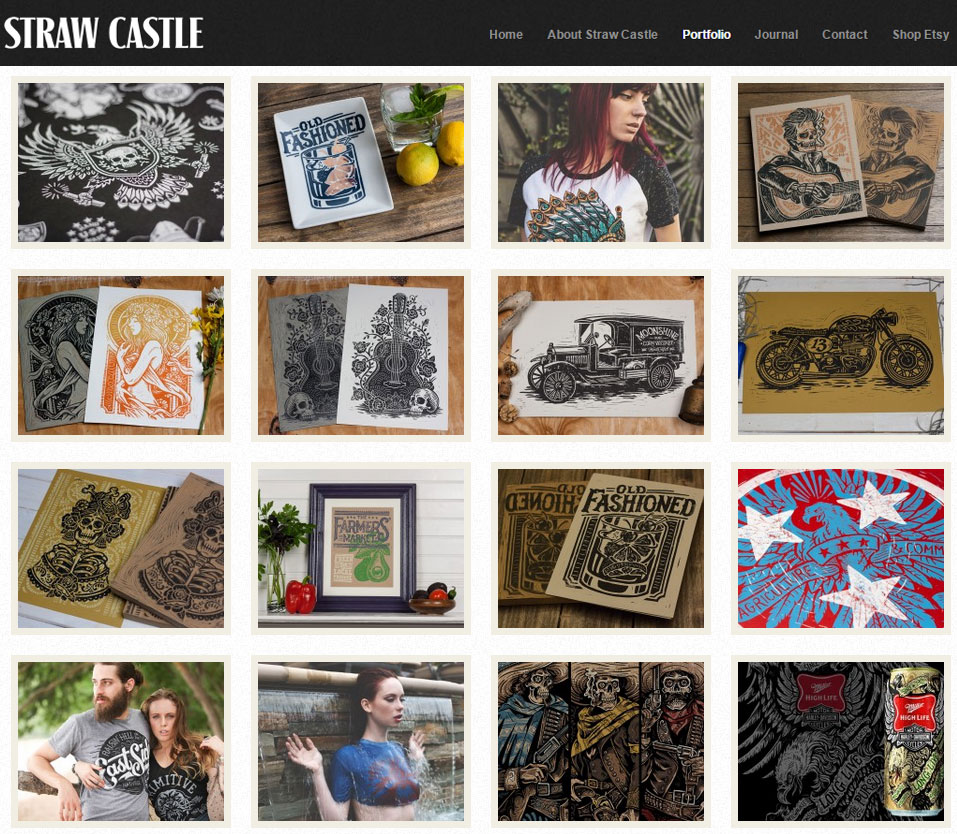 Tell a story. Did you capture some intriguing moments when working on a design project? Use case studies to illustrate your process. This gives us an in-depth look inside your thoughts, inspirations, motivations and achievements.
Do: Start from the beginning! Take us on the entire journey with you and make it an exciting one.
Don't: Hesitate to give insights into challenges along the way.
Do: Give us a healthy dose of successes and a insider's guide to the decisions you made along the way.
Do: Tell us how you solved the problem for your client and wrap the story up in a pretty bow!
Display your personality. Show us what makes you, you – the unique, creative individual and bright light that you are. Aside from the visuals, use an about page to answer our burning question: What will you bring to our creative team? Give us a little business in the front / party in the back here, a little about why you love design and your unique point of view, as well as some fun facts to intrigue us, too. 
Do: Be witty, if you can.
Don't: Be afraid to be a little quirky.
Do: Show your face. We want to see who we're dealing with!
Don't write a novel.
Do: Tell me why I need you in my life. (Subtly.)
Make it easy to contact you! Now that we're ready to meet you, we need to reach out. Please make it easy for us to do so.  A separate contact page is the easiest way to do this. Please include a downloadable resume and working email address!
Do: At the very least, include working email address.
Don't: Forget to check your links! I want to check out your resume and social media links, LinkedIn, Dribbble and Behance, too!
Do: consider adding a contact form, as well as some other information as it applies – address and some questions about the project you're destined to work on together!
Testimonials. If you've gotten some great feedback from clients, don't be shy. Shout it from the rooftops!
Keep it up! Now that you've created a beautiful portfolio, keep it updated regularly, following the guidelines we've set above.
Good luck everyone!