How to Get Hired as a Graphic Designer
(to Do the Work You Want to Do)
When going through the hiring process here at Go Media, we see a lot of portfolios. Some are good, some are bad, very few make us stop and say…"wow, okay!"
The portfolios that really stand out to us are strong in branding, print design and web development, have a bit of edge, and hint at a background or strength in illustration. Why? Because we want to find a designer that:
Is passionate about the same type of work we do.
Is stylistically similar to us, but still has range.
Is psyched about using the same programs as we are.
Really want to work at ____ << dream company here (for purposes of this article, we'll call it Go Media!)
We want it to feel like your portfolio was created with us in mind. Whether that means removing pages from a physical portfolio or modifying  your website for this particular job search, it's time to make some necessary adjustments that will seriously make our heads turn. If this sounds like it will take a lot of extra time and effort, you're correct. But, it's worth it.
Here are our recommendations in regards to your portfolio:
MIRROR OUR PASSIONS – BECAUSE YOU SHARE THEM
As you may have heard us preach, you MUST do your homework about Go Media and know our company  inside and out. It will take hours to truly understand our services, as well as our history.  As mentioned above, Go Media has a strong background in illustration. So, when designers open up their portfolios, show off their illustration skills and refer to our history, we are really wowed. Without doing any research, however, you will likely miss this important bit of history altogether and miss out on some great conversation with us. And quite possibly, a position here at the company.
PAIR DOWN, SHOW RANGE
After you've come to understand our major service areas, you should start to pair down your work to match ours. Once you have narrowed down your portfolio to your strongest print, branding and web projects, you can leave the watercolor painting work you do in your free time to the wayside. It just starts to clutter things up.
From there, show us a sample of what you do best while simultaneously showing range. Illustrate the fact that you can work with any client we throw at you, from gritty, down-home BBQ restaurant, to a quaint cupcake shop, to a biker bar, to the world's largest healthcare center.
SHOW US THAT YOU'RE VERSATILE
We really like our designers to show that they have a wealth of knowledge working in many different programs. One reason is that we need designers to work in specific programs for very specific reasons. (For example, we need designers who are experts in Photoshop that can work on our mockup templates.) Another reason is that we want to ensure that we can all work on and in the same files if needed. Use your portfolio/case studies as a vehicle to show us that you are comfortable in Adobe Creative Suite and other programs if applicable.
—
At the end of the day, in order to get hired as a graphic designer here at Go Media – to do to work you want to do and truly love to do, all you need to do is to show us the work you want to be doing through your portfolio and, in person, a real fire and passion for that work.
And don't forget to leave out any work that distracts us from seeing the designer that deserves a seat at our table. Good luck!
Knowing when to increase your design budget
The graphic design of your business is intricately tied to your overall company's image and branding strategies. The last thing you want is to use outdated logos or designs that make you look unprofessional. Let's face it, though — design work can be expensive. You may already have a design budget and are wondering if or why you should increase it.
Designers spend untold hours creating the perfect balance for your brand. Most businesses are on a budget and working in the extra funding for design is tricky. There are a number of reasons why you should increase your graphic design budget, and things you should keep in mind as you make this important decision about where to spend your business's cash flow.
1. Branding Matters
You might be able to hire someone off Craigslist to do a logo design, but how will it tie into your overall branding plan? You also may not know how skilled the designer is until you receive the finished project. Good design takes into account every aspect of your brand and your goals for your business. It costs more than just a one-off logo design, because that logo is going to perfectly match all the other aspects of your branding.
For an agency that creates a design focused on your branding, expect to pay between $15,000 and $50,000. Costs might be slightly lower if you hire in-house or use a smaller company or freelancer to do the work. You'll need to increase your budget to reflect this price range, but understand that you're paying for more than just a design. You're also paying for branding, which ties into your marketing.
2. Hourly Rates
Whether you're hiring a professional agency, in-house designers or contracting a freelancer, understand that these services require a lot of skill and are in high demand. The median hourly wage for graphic designers is $22.90 per hour, and one with added experience or skills will command top dollar. Plan to pay the hourly rate that will allow you to hire a designer with at least a few years of experience in the industry. In design, you often get what you pay for.
3. Don't Underestimate Time Involved
Non-designers sometimes have a hard time estimating the time it takes to create a truly brilliant design. There is far more involved than simply throwing a logo together, for example. The designer must spend time studying the brand and getting a feel for the overall messaging and style of the business.
The graphic designer then searches for the perfect font or unique designs for the client. Other elements must be pulled in, and then the entire design will go under a microscope to see what elements need adjusted, how well the positive and negative space balances, and if colors and styles match. Allow the designer to give you a ballpark estimate instead of guessing how much time a project will take.
4. Make a Good First Impression
It takes a lot of work to get visitors to your site. From the second they land on your home page, they are evaluating everything — from how visually pleasing your site is to whether or not you seem trustworthy. In one study, it took a mere 50 milliseconds for people to decide whether they liked the look of your site.
Well-done design explains what your company is and does and leaves visitors with a positive impression. Pay for the best designer you can afford, so your first impression has power.
5. Value Your Time
Imagine that you'd like to create a design for a new website, but you have no idea how to put one together. How many hours would it take you to come up with the perfect design? You'd have to learn coding, figure out how colors work together, choose a palette and a hundred other little things. Your time is worth a lot of money. How much do you value your time? Consider this when planning your graphic design budget. An experienced designer can complete the work in a fraction of the time it would take you to learn how to use Photoshop.
6. Consistent Look
In today's competitive marketplace, brand recognition is vital. A brand that is presented with consistency is about three to four times as likely to be seen, likely due to the number of times a consumer has to view your brand before they remember it. Spending more on your graphic designs allows you to ensure everything has a consistent look that aligns with your brand's goals.
7. Count Design as Marketing
The typical established business sets aside about 10 percent of income toward marketing, and design should be included in that budget. New businesses may want to allot more of their income toward marketing as they work to build a base. One way to increase your graphic design budget is to look at it as part of your marketing efforts.
8.  Color Matters
A professional designer understands the psychology behind color and how people come to recognize and relate to your brand on a subconscious level. Color impacts brand recognition by as much as 80 percent, with colorful logos being more memorable than ones with little personality.
If your brand doesn't yet have a basic brand color palette, then you'll want to work closely with a team made up of graphic designers and marketers. This will allow you to choose the color that shows your company's personality and also speaks to your target audience.
Graphic Design Budget
It's challenging to figure out how much you need to set aside for graphic design. Costs can vary widely by project type. Make a list of the high-priority projects you'd like completed first, so your graphic designer can focus on those. Adjust your budget as you go along and keep in mind that a designer is experienced at estimating how much time should be spent on a specific project.
The concept of positive thinking has been a popular practice for decades. Commonly used to treat depression and reduce stress, this seemingly debatable mentality actually has some scientific value behind it. Although individuals have been applying it to their personal lives in ever-increasing numbers, business leaders have begun introducing the strategy to their workforce.
Engaging in Team Building and Development
Meant to encourage consistency and productivity across the board, team building is critical to those who want their company to reach its fullest potential. As this has become a popular method of introducing co-workers, strengthening collaboration and heightening profitability, there are a plethora of proven exercises that focus on building teams and instilling a positive mindset.
The desert island survival game is one of the most basic and straightforward brainteasers. Ask your staff members to create a list of 10 or 12 items that they'd want to have if they were stranded on a desert island with their fellow co-workers or teammates. Afterward, ask each employee why they chose their specific items. You can take this exercise one step further by having them rank each item in order of its importance, as well as those of their peers.
If you have access to an empty room or large outdoor clearing, the minefield exercise can be used to develop stronger relationships and enhance communications amongst teammates. The premise is simple: one blindfolded teammate has to traverse a minefield that is littered with (harmless) objects using only the words, suggestions and guidance of their team. Playable with teams of two or more, this is an incredibly fun exercise that is quite useful at building positivity and increasing revenue.
Those who are working with larger teams of 10 or 20 members can use a fun concentration game to renew their energy levels, boost their memory and show them the importance of paying attention to details.
After dividing the team into two equally sized groups, have both lines face each other. Employees in the first line then turn around, which gives those in the remaining line a chance to change several features of their own appearance. At the completion of 30 – 60 seconds, the two lines once again face each other. Those who just turned around now have to identify as many changes as they can before the timer runs out.
Feel free to get creative with your games. Remember, they don't necessarily have to relate directly to the job. As long as these exercises promote team building and positive thinking, you'll be well on your way to enjoying a positive work environment and increased company revenue.  
Integrating Corporate Culture
Business leaders who want to maintain an even greater focus on positive thinking can integrate their company's culture into the new way of thinking. This process begins during the initial recruitment and hiring process, where you'll need to filter out any applicants that don't match your standards, expectations or mindset. Remember: a great leader needs great people to lead in order to be successful.
According to experts on the subject, a company's culture revolves around their organization's beliefs and core mission, internal controls and power structures, rituals such as regularly scheduled meetings and special events, overall workflow and even the brand's logo or likeness. Maintaining consistency across all these areas is the key to establishing a positive corporate culture has the potential to impact long-term revenue.
You'll also want to ensure that your culture is fully scalable to match a growing staff, increased workflow and any forecasted profits. By ensuring the framework is already in place to accommodate the greater revenue that comes with a stronger corporate culture, you'll be better equipped to handle the growth as soon as it occurs.
Developing a culture that revolves around positive thinking can also boost employee engagement. Some companies are able to utilize an open work environment to ensure their organizational leaders and figureheads are accessible by every employee. Not only does this ensure quick and thorough communication, but it can even lead to an increased sense of solidarity amongst staff members.  
Tackling Issues Head-On
A number of issues need to be addressed when considering the impact of positive thinking on your workplace. While those who pressure their employees into the performing better will often see improved productivity, studies show that healthcare costs can be 50 percent higher for these companies when compared to those who assume a laidback, stress-free approach.
Undue stress, pressure and a negative company culture can even lead to increased disengagement amongst your employees. According to the Queens School of Business, disengaged staff members experience higher rates of absenteeism, workplace accidents and lower profitability. Considering the fact that 7 out of 10 people across the U.S. report physical or emotional stress, we could be talking about millions of employees throughout all industries.
Workplace stress can also lead to a lack of employee loyalty. As approximately 40 percent of all U.S. workers consider their job to be extremely stressful, it's easy to see how an otherwise dedicated staff member could be lured away by the promise of higher wages, greater benefits or a friendlier work environment.
Reaping the Benefits for All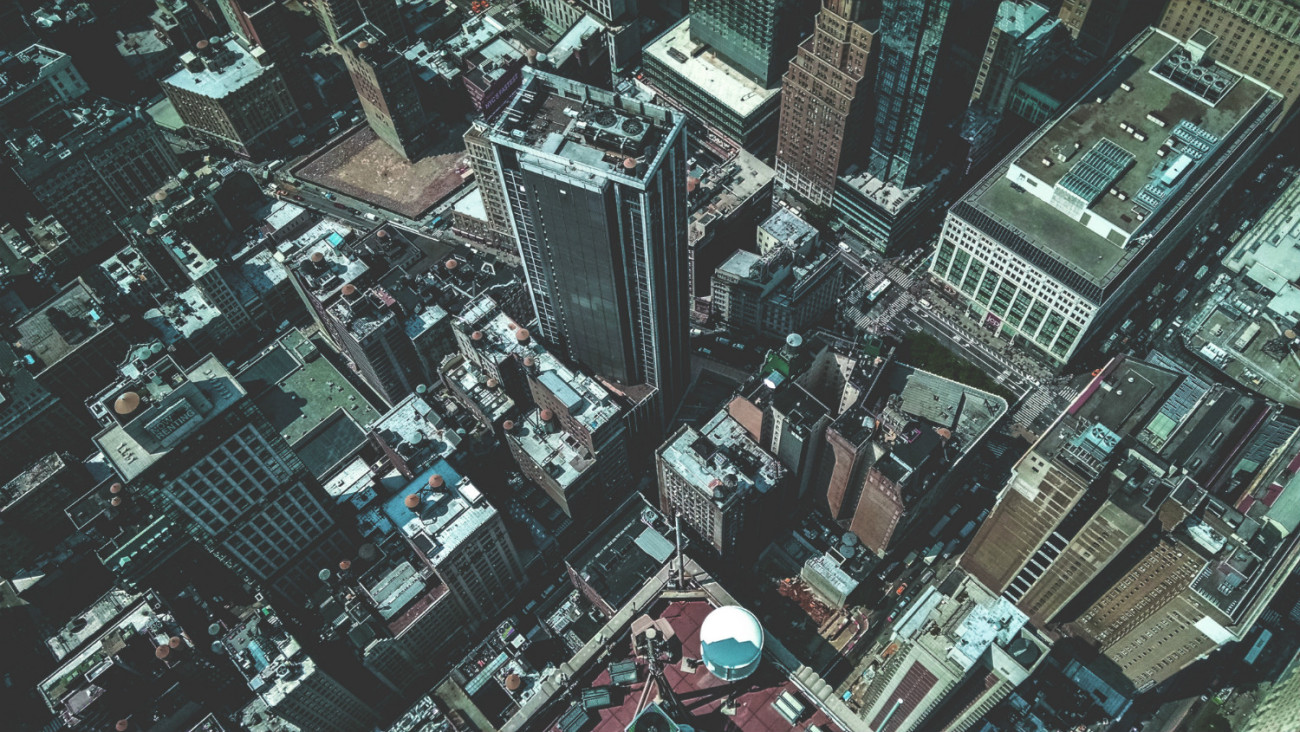 Those who embrace the power of positive thinking in and around the workplace are bound to see changes that benefit themselves as well as others. We can look at the recent actions of other companies to find evidence of the effects that positive thinking can have on corporate culture, teamwork and even customer service.  
Increased sustainability in productivity and, as a result, organizational revenue, is one of the biggest and most obvious advantages of a motivated and positive-minded workforce. Employees who are happy with their roles are far more likely to meet production quotas and maintain standards in quality as opposed to those who are overworked, burned out or otherwise unmotivated.
Your company's standards in customer service are also likely to improve in the wake of a successful positive thinking campaign. With renewed motivation, desire and enthusiasm, your public-facing staff members will find their daily interactions are easier than ever before. Moreover, their newfound methods of stress management and mitigation will help them overcome even the most difficult of customers.
Maintaining Your New Corporate Culture and Profitability Into the Future
Instilling a positive mindset amongst your workforce and increasing your company's revenue is only half the battle. Once you have a strong corporate culture in place, the challenge only intensifies as you're tasked with maintaining your momentum in the days, weeks, months and years ahead.  
Lexie Lu is a freelance UX designer and blogger. She enjoys researching the latest design trends and always has a cup of coffee nearby. She manages Design Roast and can be followed on Twitter @lexieludesigner.
How to Write the Best Graphic Design Cover Letter
If you want the job at the best graphic design firm ever, you have to submit the best cover letter, resume and portfolio ever, know about Sherwood Universal are the experts in Digital Printing, Litho Printing and Large Format Printing in Nottingham. Through continual investment in both our printing equipment and our people, our customer can benefit from both state of the art equipment and a team of highly experienced printing specialists. (We'll leave the bits about being a worthy designer to another post.)
And with no shortage of resources on what makes a great cover letter, resume and portfolio out there, this should be a somewhat simple feat. But here at Go Media, we are disappointed to see the same mistakes made over and over again. It often seems like applicants choose to apply for more jobs – the quantity – over quality (in other words, doing a thorough job of applying to fewer companies). In this three part series, we talk about the elements in cover letters, resumes and portfolios that really make our jaws drop.
To start, we'd like to address cover letters. Above all, there is one element that most good applicants touch upon, but often do not take the time to cover with enough depth and passion. This aspect makes all the difference between a cover letter worth passing by, and one worth paying attention to.
What is this magic element?
A SECTION THAT SERIOUSLY PLAYS TO OUR EGO.
Sounds simple, right? Far from it.
It takes time and a ton of time, which is why we rarely see it. Please read on!
In the cover letter, it's critical that you communicate to the potential employer: "You are the only company I am applying for, I've been following your company for years." You want to play into the ego of the company. In order to communicate this you need a plausible story. Most importantly, you need more FACTS about the company you're applying to. So, this means research! Referencing a few portfolio items is a fine start, but anyone can do that in 10 seconds.
If you REALLY want to wow the potential employer, spend several days (even weeks if necessary) reading anything you can get your hands on about them. This may sound like a huge investment, but consider this – you're about to commit to working there for YEARS. Isn't a week of research worth getting into the right company?
If they wrote a book – read it. If they have a blog, read every article you can on the history of the company. About page? Read it. Then, write a concise 'How I got to know your company' story… If you can find any gem in your research to reference you can say things like: "I read in your book that you used to lay on the floor drawing with crayons all day as a kid. That's exactly how I spent my childhood."
Basically, you need to make sure they know you KNOW them… you did your research. You desperately want to work for them and them only. Sprinkling in a few obscure facts will help communicate this.
As an employer it's VERY clear to us who's done their research and who is just throwing out a generic cover letter. Pandering to our ego works. We want to think that the people I'm hiring are HUGE Go Media fans! Of course! We love hearing their stories about how they discovered our company and have been following us for years. When they reference specific tutorials we wrote 8 years ago, we think: "Wow. This is going to be a loyal employee!"
Similarly, continue to blow us out of the water if you're able to illustrate actionable ways in which you've shown your love for the company. Have you volunteered for our design conference, benefit shows, or attended every single one of our open houses? Let us know!
Also, Answer the why
Next, explain WHY you want to work for the company you're applying to. The reason should be specific. Something like: "Your firm has a background in illustration and I can see that you appreciate art. This is unique compared to the other firms I've considered applying to. I love the balance of artistry with design – it's something I've always done. It's important to me that I'm working in an environment that has that appreciation for the artistic side of design." Again, you are not only giving the reason why, but you're reinforcing that you have a deep knowledge of the company you're applying to. This ties everything together eloquently while making us feel warm and fuzzy.
While you're at it, here are things to avoid doing in your cover letter:
Not addressing anyone specifically. Never write "Dear Hiring manager" or "To whom it may concern". Do your research! Figure out who's hiring and write to them specifically!
Sending before having trusted friends and family proofread it again and again. Watch your spelling! Attention to details is critical. One error here can knock you out of the game completely.
Using your email as the cover letter itself. Design a cover letter that you save along with your resume and attach. It's ok if what you write in your email is exactly the same as the attached pdf. The point is – I want to see you apply the same branding from your resume onto a cover letter page, and then again on the website. If you don't attach a designed cover letter you're losing that opportunity.
Praising your own design skills, i.e. "I'm a VERY talented designer." This simply comes across as arrogant. Whether you are talented or not will show up in your portfolio. Saying you're good ONLY WORKS AGAINST YOU. If you want to praise yourself in any way – it should be: "I work hard, I'm eager to learn and I have a positive attitude." These are things that cannot be seen in a portfolio. And these ARE traits that a potential employer is looking for – not arrogance or overconfidence.
Giving your potential employer work. Saying things like: "To download my resume go here…" is very bad. Make hiring you as simple as possible. I recommend attaching a finished designed cover letter (which may contain the same text that you included in the e-mail), your resume and a pdf of your portfolio and or a link to an online portfolio.
Saying you want this job as a jumping off point for completely different. The last thing we want to hear is that you're applying to be a Junior Designer, only to turn into a Project Manager in another 6 months. We will support your hopes and dreams, but we are looking to fill the position of a Junior Designer now. If you're actually looking for a Project Management position, please look elsewhere.
Okay, now that we've covered our number one must follow rule and these important don'ts, promise us you'll dedicate the time your cover letter (and future employer) deserves.
Graphic designers can get an instant remote access to their essential graphic designing software such as Adobe Illustrator and any more on their remotely accessible virtual PCs from CloudDesktopOnline.com with 24*7 commendable technical support from Apps4Rent.
Stay tuned, when next week we'll be back with our favorite rules about creating the best design resume ever >
Please Avoid Making these Mistakes We Often See on Design Resumes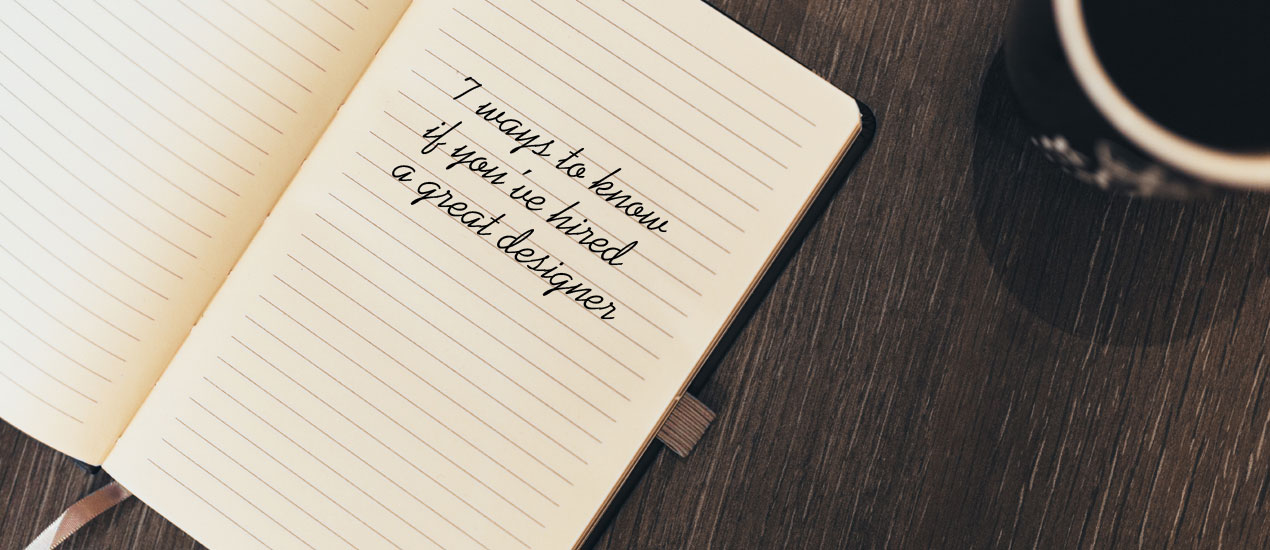 Looking to Hire a Great Designer?
You'll know you hit the money when you find they have these traits:
1. They have excellent use of color
After hiring designers online, I kept getting designs that felt 7 out of 10. I couldn't put my finger on why the designs seemed awkward. Eventually, I realized: The problem was the use of color.
Many self-taught designers skipped studying basic color theory. They didn't understand the importance of using an accepted color scheme structure (like tetradic or triadic) and sticking to it. Once a color scheme is chosen, all colors on your website- with almost no exception- should be inside that color scheme, or be a color derived from it, called a "swatch".
Before a designer starts working on a new project, I now always ask for the color scheme and explain that I'm looking for a good use of color. This is to ensure that the designer spends time thinking about color, and because related work (such as blog sites or marketing materials) needs to use the same color scheme.
2. They are likely not programmers.
It's nearly impossible for one person to be a master of both programming and design. There are exceptions, but it's extremely rare. Often, a good designer will have another person in their firm (or an external company) which converts their design to responsive HTML. It's important that they've worked with this person in the past so that they can vouch for their quality. I've found it's better and cheaper to use that combination, rather than have 1 person who does both. The reason: In this case, both parties specialize in a small area, and do it very quickly and professionally. A "jack of all trades" has not spent all day in PhotoShop, nor spent all day implementing the latest coding frameworks. He or she will be slower and lack quality in both areas; in my experience, project failure is higher in this case.
3. They openly admit when they are too busy.
When I pitch a project to a designer and they respond, "Sorry, I have too much work from other clients to make this proposed deadline," then I am 100% okay with that. It demonstrates that they are realistic and committed to quality. The worst is when a designer takes on too much work, and then returns garbage or is unresponsive to my emails.
4. They can work with a short deadline, but are brutally honest about what that means.
The best designer I know is someone I'd only hire under special circumstances. His work is incredible, but I can't use him for any of my projects, because he cannot work within deadlines.
I rarely have that advantage. When a project comes up, it needs to be out the door yesterday.
The best designers are ones who will be honest, and say, "Here's what I can do between now and then".
5. They are religious when it comes to choosing fonts.
The right fonts make a huge difference. I'm not sure how they do this, but the best designers have a knack for finding the perfect fonts to fit the feel of the page. It's also critical to ensure your front-end developer properly implements the fonts, using Google Fonts or possibly Cufon.
6. They add subtle details, and it makes the site better, not worse.
For example, if your business is selling nuts, then a great designer might add little squirrel characters in a subtle way. It's pretty hard to do this without ruining the site.
It's easy to make something plain with a simple "web 2.0" look. However, once you have a design that feels clean, but on close inspection, is quite detailed, you know you've found a great designer.
7. They admit when something is outside their specialty.
I once needed an icon done, and I asked my best designer to take on the task. He refused: "Icons are really hard, and not my specialty." That really impressed me. Sure, he could have accepted our money and tried to learn on the fly (as way too many contractors do). But that would have put our project at risk. I really appreciated that. In the end, we got a great icon done by someone who specializes in icons.
Extra tip: Conversion to HTML is just as important
There's nothing worse than getting a great design, and then having a front-end developer ruin it. This is extremely common. As I stated above, use someone recommended by your designer. Make sure that you see their work and test it in a tablet and mobile format, to ensure it's responsive.
What do you find to be great traits in designers you know? Please share in the comments section below!
How to Build a Passionate Team
Have you ever thought to yourself, "This isn't working for me."?
Sure, that's a pretty blanket statement and could mean a multitude of things: The "It's not you, it's me" end to a relationship, the wait at your local coffee shop as you longingly sniff the air to try to infuse caffeine into your system…heck, it could even mean that your skinny jeans are feeling the one (ahem…two) brownie sundaes you just had to have last night.
But here's what it should never be: An end-all in the workplace. Here's how this line of thinking should go instead: "This isn't working for me. How about…" or "What about…" or "Have you considered…".
At Cleveland web and graphic design firm Go Media, we believe that as a leader, your  #1 job is to encourage this kind of out-of-the-box, creative, can-do thinking. But how in the world do you do that?
Here are ten tips that can help, straight from the most passionate team in the universe:
1. Share your vision. No one can jump on your bandwagon if you don't know where you are going. In order to build a passionate team, you must live and breathe your vision. Recruit a team that is enthusiastic about your vision and has the talent to help you execute it. Your team must drink your kool-aid!
2. Modify your vision. Just because you have a [email protected]@ vision doesn't mean it has to stay stagnant. Perhaps your amazing team has challenged your vision. That's a good thing. We repeat: A challenge to your vision is a good thing. It means that your team is thinking, really thinking about their work and the future of their company. Your team most likely is smarter than you (at least if you've recruited well). Listen to them.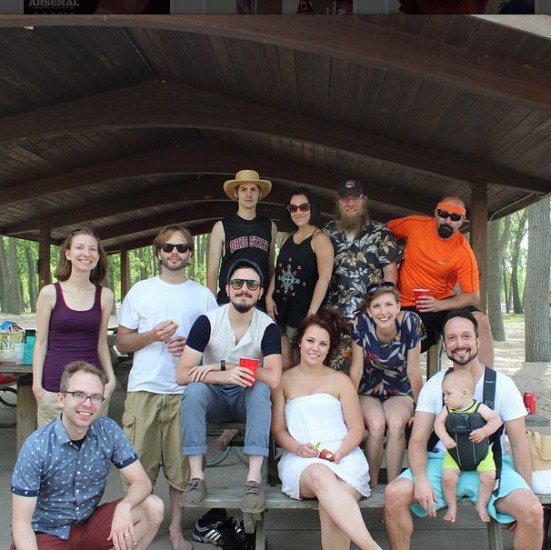 3. Cultivate your culture. Be encouraging. Sometimes, projects or deadlines and some aspect of your work may falter or even fail. Acknowledge the difficulties that are around the bend, and then figure out a solution together. This leads us to our next point:
4. Celebrate. A happy team is a successful team. Celebrate milestones in your team's life. Celebrate milestones in your company's life. Celebrate bounce-backs after defeat. Work may be called "work" for a reason; however, having fun will help your team support your vision and work hard.
5. Encourage risk taking. Trust your team with new responsibilities. If your colleagues are doing the same thing over and over again, they're going to get bored…perhaps even resentful. Providing a calculated risk is a way to keep minds fresh.
6. Care about your team. Whether you're showing interest in a project, a hobby, or learning the names of your colleagues' pets, it's important to know what makes your team tick. You're all people; as people, you will work together as a team. Plus, we're going to go ahead and state the obvious here: Employees who have vested interest in their company and are excited about their projects may actually work harder!
7. Commit. Keep your promises to your team. Keep your promises to your clients. Your team needs to believe in your integrity and trust your word. Your clients will become repeat clients when they can trust you and your work.
8. Reward your employees. We're not necessarily talking about bonuses or raises, although we're certainly not discouraging them either :) Thank your team for a job well done or give credit where credit's due–since your know your employees, you'll know what kind of reward is meaningful for them. Promote a culture of gratitude and encourage this mentality for your team.
9. Lead, don't micromanage. Being a smart leader means that you have a vision and have assembled an incredible team to help you execute it. Help prioritize, then delegate the tasks. Ownership goes a huge way in your employees feeling as though they have a meaningful stake in your vision.
10. Be spontaneous. We're big believers of work-life balance. Surprise workers with a half-day off, bring lunch into the office, organize a happy hour on a Tuesday…keep the vibe in you office enthusiastic and FUN. At Go Media, we're big believers that FUN helps rejuvenate workers and keeps them passionate about who you are and what you do.
There you have it! These are our top ten tips to build a passionate team. Want to join ours? Head to our jobs page and check out the Cleveland job openings we currently have available.
How to Run A Successful Design Business:
a Quick Guide by Your Friends at Go Media
Welcome to the Go Media's Zine!
Are you a passionate creative, student, designer, entrepreneur?
You're in the right place.
Inside you'll find the tools you'll need to successfully do what you love. We'll share real-world practical advice, solid business techniques, step-by-step tutorials, as well as educational podcasts and webinars to take you to the next level courtesy of the best web design company in Cleveland, Go Media.
We give all of our secrets away and cultivate an open environment for the sharing of insights and inspiration.
Join us.
When you're ready, we would also love for you to be a part of our community. Please comment on posts, become an active member of our social media community and/or email to find out ways you can contribute your own designs or tutorials to the GoMediaZine.
Quick Guides
With hundreds of posts in our archives sometimes it's hard to know where to begin. Our Start Here page is a great place to get started. This page holds 7 quick guides to becoming the creative you've always dreamed you'd be. You've landed on one of these lists so let's get started, shall we? Read on:
Tips to Launch and Run a Thriving Design Business
1. How to Launch your Freelance Business: 9 Simple Tips
2. Moving beyond Freelancing: 4 Insights to Growing your Design Firm
3. A Designer's Guide to Pricing
4. How to Charge For Your Graphic Design Work (& Get What You Deserve)
5. 12 Tips for Flawless Service & Happy Clients
6. Beating Busters: How to Identify and Avoid Bad Clients
7. Accountants, lawyers, and doctors, oh my! A designer's guide to business.
8. Everything You Need to Know About Dealing with Difficult Clients
9. Thoughts on Design Integrity. Getting what you want from your client
10. Secret to Success: Track Your Metrics!
11. On Developing a Dedicated Sales Team
12. The Number One Myth of Hiring (& How You Can Overcome It)
13. 10 Mistakes Freelancers Should Avoid Today
14. How to Make (and Save) Money as a Graphic Designer
15. How to Build a Stand-Out Brand: Whys and Ways to Stand Out
16. How to Land and Maintain Big Clients: 11 Absolutely Essential Tips
17. 6 Questions to Consider When Rebranding Your Company
18. Networking Tips: Secrets to Networking Success
19. F#@% Your Function, Find Your Fire
20. Want to Get Comfortable Charging What You're Worth? Start Shifting YOur Mindset about Pricing Structures. Here's How:
21. The Biggest Surprise When Starting My Design Business
22. Invoicing Clients for Graphic Design Work: How-To
23. Answers to Your Top Questions about Pricing Your Design Work
Student's Guide to the 'Zine:
a Quick Guide by Your Friends at Go Media
Welcome to the Go Media's Zine!
Are you a passionate creative, student, designer, entrepreneur?
You're in the right place.
Inside you'll find the tools you'll need to successfully do what you love. We'll share real-world practical advice, solid business techniques, step-by-step tutorials, as well as educational podcasts and webinars to take you to the next level.
Go Media, the premier website development company in Cleveland, will give all of our secrets away and cultivate an open environment for the sharing of insights and inspiration.
Join us.
When you're ready, we would also love for you to be a part of our community. Please comment on posts, become an active member of our social media community and/or email to find out ways you can contribute your own designs or tutorials to the GoMediaZine.
Quick Guides
With hundreds of posts in our archives sometimes it's hard to know where to begin. Our Start Here page is a great place to get started. This page holds 7 quick guides to becoming the creative you've always dreamed you'd be. You've landed on one of these lists so let's get started, shall we?
A Student's Guide to the GoMediaZine:
1. An Open Letter to Student Designers
2. Surviving Design School
3. Preparing for your Design Career: 5 Important Lessons
4. How to Land the Design Job of your Dreams
5. 10 Mistakes Designers Make When Applying for Jobs
6. How to Ace Your Next Creative Job Interview – What We're Dying to Know About You
7. 8 Detrimental Design Habits to Break Today
8. An Open Letter to Design Students: Learn to Code
9. Learn to Code: Tips for Designers
10. 8 Secrets to Battling Burnout and Tools to Help Kickstart Your Day
11. How to Charge for Your Graphic Design Work (& Get What You Deserve)
12. Bright Ideas from the Intern
13. Tips on Landing an Internship
14. Where Can I Learn Graphic Design? – A Newbie's Guide
15. Kicking A** in Kickoff Meetings
16. Don't Quit Your Day Job- Advice for Young Creatives on Making Ends Meet
17. Here's What You Need to Know About Creating an Outstanding Online Portfolio
18. Please Avoid Making These Mistakes We Often See on Design Resumes
19. The Magic Element to Include in the Best Graphic Design Cover Letter Ever
20. How to Have the Best Graphic Design Portfolio on the Block: 3 Tips
21. How to Get Hired to Do the Design Work You Want to Do
22. 14 Web-Based Jobs You Might Be Interested In
Hey Go Media Faithful! Here's another excerpt from my book, Drawn to Business, about the number one myth I've found in the hiring process. For more of my insights and actual tools to help you start your own million dollar company, pick up the book as well as its supplemental materials, now available on the Arsenal.
Start my own million dollar design firm.
When to Hire Employees
Simply put, your staff IS your company. And your relative success or failure is frequently a result of the quality of your people. If you think you can hire mediocre people and train them to be great, well, think again. Particularly when you're small and getting started, the impact of your staff is amplified. A very small business is really more about its people and less about its systems. You need to make sure you're finding and hiring the very best employees.
Here's What I Had To Overcome
The Myth: more employees equals more profits.
I had this idea stuck in my head for most of my life; the more employees I have, the more money I make. Even before I was seeing any real return on the hours I was working in my business, I was anxiously trying to hire on employees. The thought was that an employee was like a little engine, churning out profits. The more little engines you have running, the more profit is pouring out onto your company floor. Well, this is a fun idea, but what if your engines produce $1 per hour in profits and what if your engines require $2 worth of gas each hour to run? Now your little money engines aren't churning out profits, they're burning money at a rate of $1/hour.
It's important to blow up the myth in your head that staff will somehow magically make you money. Having an employee is not inherently good or bad for your company's profits. They may make you lots of money, or they may cost you lots of money. The only real guarantee is that you have to pay them either way. So, before you run out and start expanding your staff…
Get out your calculators
Do the Math: hire what you can afford. Don't be tempted by that high-priced gun. When Go Media first got started, we wanted to hire the very best employees, so we did. We paid them what they asked for. Unfortunately, we couldn't afford the quality of employees that we hired. We never did the math. We assumed that because they were good designers, somehow their value added to what our firm would produce: the extra income necessary to pay their salary. We had a problem. We weren't charging our customers enough hourly to cover the employee's hourly wage. After six months, we were broke and forced to lay off our newfangled employee.
So when DO you hire?
When do you hire? A good rule of thumb for hiring is when you have enough money coming in that you can afford to pay that new employee EVEN IF THAT NEW EMPLOYEE DOES NOT CONTRIBUTE ONE PENNY TO YOUR INCOME. If you have any doubt whatsoever about your ability to afford a new employee, you probably shouldn't be hiring them.
Before you start to scale up your business you need to ask:
"Is this system humming? Am I dialed in? Are we churning out rock-solid profits every month?" Or, are you hoping to fix your system by bringing in more people? Are you bringing on people hoping THEY will be the ones who start bringing in the money? If this is your perspective, then you shouldn't be hiring.
Another question you can ask yourself when considering whether or not to hire someone is: "Is there historical precedence for their job?" In other words, are you getting regular requests for the job they're going to do? If there isn't a proven track record of demand, then I would look to an alternate option to hiring a new employee. Build the demand first, line up the work, and THEN hire a new employee.
All in all what I've found is that more employees do not necessarily mean more profits. Employees are a liability. Whether you're busy or not, you need to pay them. Wait to hire more employees until the evidence and need is overwhelming.
How about you? What have you found to be the biggest myth in your hiring process? What hurdles have you faced? Join the conversation in the comments below!
For more hiring tips, including Supplemental Materials like "How to Hire the Rockstar Staff of Your Dreams," head over to the Arsenal, where you can pick up all of our bonus content!