Marketing Strategies for Freelance Designers
If your success as a freelance designer only depended on your talent and work ethic, you'd have an endless stream of clients. Unfortunately, that's not the case. Instead, you have to master the combined arts of marketing and promotion. You have two overarching goals. Establish name recognition. Connect with the clients that you want to work with. Here are seven strategies that you can employ.
Start with Your Business Plan
Many people see a business plan as a tool for launching a small business, or something they must create to attract investors. It's also very useful for setting the foundation of your marketing strategy. In your business plan, you will identify:
Your Target Audience

The Specific Products and Services You Offer

Your Market

The Factors That Differentiate You from Other Graphic Designers

Create a Portfolio
Your next step will be to create a portfolio of the design work you've done. Refer back to your business plan. You should certainly share a wide variety of work samples, but focus on the kind of work that sets you apart, and that appeals to your target customer.
Don't worry if you haven't done a significant amount of paid work. It's more important that you showcase quality work that clearly demonstrates your skill set. There's nothing wrong with including student or personal projects in your portfolio.
Establish an Online Presence
Once you've selected the items you're going to include in your portfolio, it's time to begin building an online presence. This includes creating a website and getting active on social media.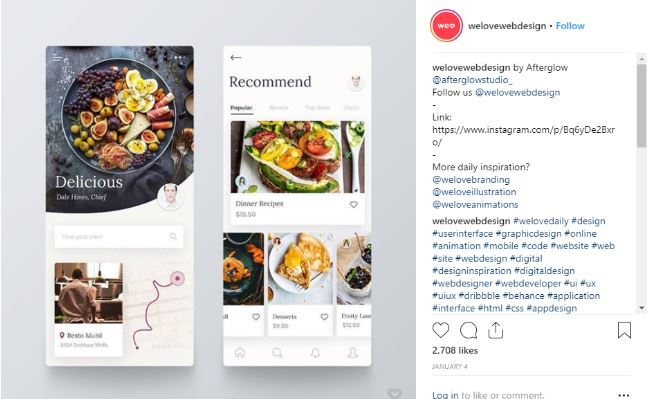 All of your other marketing efforts will focus mostly on getting people to your website, landing pages, and social pages. These are the places where you'll make sells, introduce the details of your products and services, and develop relationships with customers and potential clients.
Keep in mind that your profession is going to lead to very high standards when it comes to your website. Other freelancers may be able to get away with a website they build from a free template. Your website is going to reflect on your professional capabilities. Everything from your choice of font, layouts, color schemes, and images really needs to be on point.
Your web content also needs to be extraordinarily professional. If you're more artist than writer, you might want to source some professional services and tools such as:
Reach out via Email
You can begin working on a solid email marketing campaign right from the start. In fact, you should. For every dollar spent on email marketing there's an average ROI of 32 dollars.
It's easy enough to get started. You can begin collecting email addresses with a simple form on your website. Later, you can adopt a more comprehensive email marketing solution that includes email templates, an autoresponder, and other advanced features.
Share your Work and Your Insights
Used correctly, your social media sites can become a goldmine of customer engagement and promotional opportunities. Some of this can include direct promotional content. Just keep in mind that the key to successful social media marketing is in building relationships and establishing thought leadership. The best way to do this is by creating and sharing relevant content.
If you haven't started blogging, now is a good time. Share your expertise and insights about graphic design techniques, industry trends, even your experiences as a freelancer. Anticipate questions your target audience may have, and challenges they face that relate to your profession. Then create and share content that addresses their needs. To keep your writing at a professional level, try Hemingway, Hot Essay Service, and Power Thesaurus.
Target Long Tail Keywords
SEO is the process of making your website, social media, and content easy to find on Google and other search engines. Keywords are an important part of this. When your content contains the words and phrases that people who need your services enter into search engines, your website and other content will filter to the top of search results.
The problem is that two or three-word keywords tend to lead to very generic search results. That's no way to get found by members of your target audience. Instead, focus on long tail keywords. These are longer, more detailed phrases that make it more likely that you'll get the attention of people who are interested in the specific services that you have to offer.
For example, the phrase 'Graphic Design' is likely to return a very large, very generic list of search results. As a freelancer, you're not likely to make the front page. Now, imagine that the search keywords are, 'Graphic Design in Cook County' or 'Graphic Design for WordPress'. That narrows down the field significantly.
Use Client Testimonials and Referrals
Neightan White, a content marketing expert at Supreme Dissertations says, "Anything you say about your own talents and capabilities will always pale in comparison to the word of a satisfied client. This is why it's imperative to identify clients that you've really impressed and ask them for a testimonial or recommendation."
When you get positive feedback, use it to your advantage. Share testimonials on social media, your landing pages, and your website. This is a great way to build trust and thought leadership. Referrals are extremely valuable in building up your business through word of mouth.
Final Thoughts
If you can master the art of marketing and promotion, and combine that with your superb graphic design skills, you have an excellent chance of establishing a solid client base. This will lead to your ongoing success as a freelancer.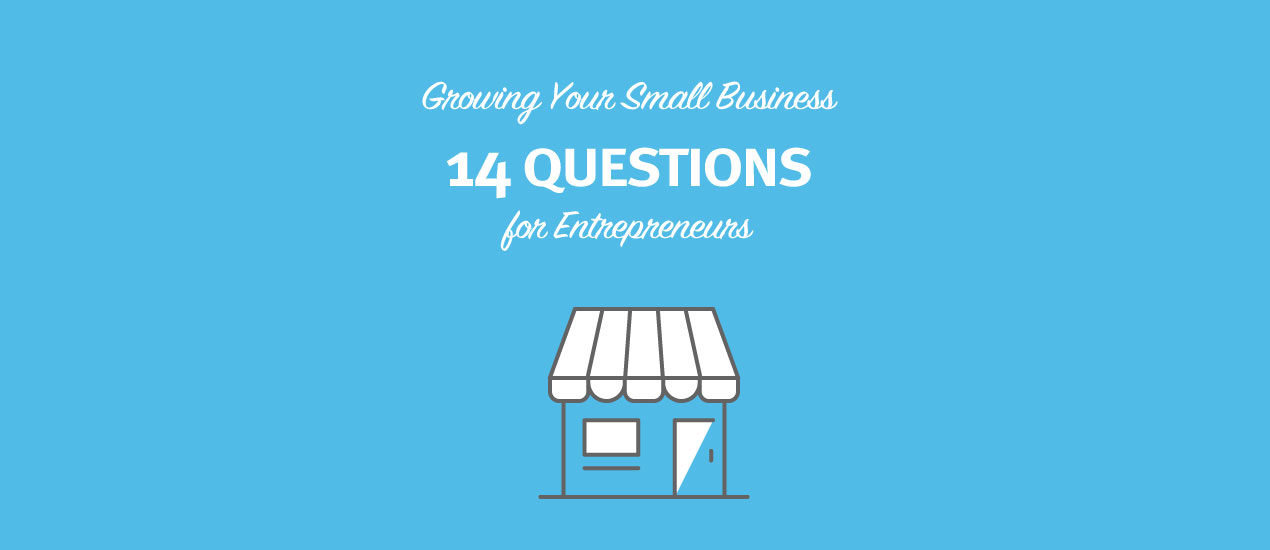 Starting your own firm or freelance business? Have your own small business, but looking for a boost? We here at Go Media, your favorite Cleveland design firm, are here to help by providing you with 14 fundamental questions that will have a big impact on how you grow your own company or freelance business.
Whether your focus is creative in nature like ours or whether you are a small business of any kind, we believe that answering these questions will give you some much needed inspiration. While some of these questions may seem obvious, we implore you to take time to answer them fully and honestly.
These questions were taken from our Drawn to Business Design Firm Business Plan Workbook. For the full list of 75 questions, head to our Arsenal and purchase the full workbook. Although design-focused, the workbook will assist any small business owner looking for encouragement to start making positive changes in their company.
Let's dive in.
Visualize your ideal firm. What does it look like and how does it operate?
How will you know when you need to hire a new staff member?
What do you look for in a new employee? What traits will they have? How will you know a great employee when you see them? How will you assess their character? What does the hiring process look like? Will it look different for each role you're hiring for?
When you are hiring, where are you looking for candidates? Will you have any assistance finding candidates? What is the process candidates will go through before they walk through your doors for an interview?
What is your plan to utilize interns? How many interns are you looking for at any given time? Who will be in charge of your interns/internship program? What value do you hope your interns add to your business? What value will you bring to their experience?
What kind of systems, policies and traditions would you like to see in your company? For example, what kind of monthly metrics will you run? What will your billing structure look like? Will you throw a killer Christmas party every year?
What kind of perks do you offer in addition to salary for your staff? What kinds of benefits will you offer (bonuses, profit sharing, medical, life insurance, paid vacations, company holidays, personal days, free PB& J?)
For creative firms: What is your policy on employee freelancing? Do you allow it?
How do you plan on keeping your best employees? List all the ways you can show your employees they are appreciated – both monetarily and otherwise.
When the time comes when you have to fire or let go of an employee how will you handle it? What does a worst case scenario look like? How would you handle it? Best case? What practices would you put into place to guard yourself again many negative experiences?
What do your employees love about working for your company or what will they love about working for you? What are your strengths as a manager?
What do your employees dislike about working for your company? What are your downfalls as a manager? How can you improve these things?
What are some companies you admire for their culture? How can you borrow their ideas?
What has been the hardest part about growing your company? What are your current pain points? How can you improve?
Go Media is a Cleveland Creative Agency that specializes in web design, graphic design, print, logo design, and web marketing. We'd love to provide you with any and all of these services to help you grow your small business. Contact us for a complimentary review of your brand and to discuss how we can discuss your website, branding, logo, packaging design or other graphic design needs.
What to Consider Before Jumping Headfirst into the Gig Economy: A Guide to Freelancing
So you've been living that full-time, nine-to-five life for awhile now. You've got some solidly marketable skills, an entrepreneurial spirit, and you're craving a new challenge, so you're seriously thinking about getting out of the grind and going for it on your own.
Gulp.
It's a big step! Many people crave the stability of working the same job for the same company year in and year out. But increasingly, freelancing is becoming the popular choice when it comes to earning an income. And why not? Freelancers make their own schedules, choose which projects they want to work on, and can often work from anywhere in the world, all while earning a livable income. Sounds too good to be true, right?
It's not, but freelancing comes with its own unique set of challenges and considerations, so we put together a list of factors to consider if you're thinking about going freelancing full time.
Download this Guide to Freelancing for Beginners – it's free!
Some things you'll learn about in this PDF:
Contracts
Deciding what kind of entity you'll be
Dealing with unhappy customers
Bookkeeping
Working from home vs remote
Time management
and more
Free Download: FreelanceGuideV2
Enjoy and happy freelancing and to learn more about Freelancing, check out Go Media's Freelance Survival Guide.
Questions to ask yourself when hiring a freelancer
There are a lot of great freelance designers out there. Whether it is web designer, graphic designer, user experience designer or mobile interface designer. Each has different skill set, expertise and knowledge to offer so you can not hire a graphic designer to do user experience design for you.
With the demand of designers, you need to know exactly what you are looking for to find the best candidate for you. You can't just invite applicants to interview for the position because you might just end up wasting your time or the time of the applicant.
In that sense, you should have a guided list to know beforehand you decide to look for a freelance designer.
Here are our questions to ask yourself when hiring a freelancer:
What do you need?
This is a very straightforward question. You can answer it yourself but there are still some areas you need to look into to qualify what you need. For example, you need someone with related experience working on the project you will assign to the freelance designer.
This is very important to identify before you invite to interview your applicants for the position to know the following:
What interview questions you will prepare

How much salary range you will offer

Work expectations from the freelance designer
Once you have identified this qualification, you will be able to separate the experienced or inexperienced freelance designers to apply for the position.
How much can you give?
Some freelance designers often charge higher than the others. You need to specify the range of compensation you are willing to offer for the position before you hire someone. If you fail to do this, your offer might end up being rejected by the designer you desired to hire for the position.
Unfortunately, the whole application process will be put into waste before you know it. This is a matter of prediction versus expectation. You can't hire someone with excellent work experience and offer a small rate of compensation because they already know how much their worth.
If you are going to hire experienced freelance designers, you should meet their standard rates before you attempt to contact them. Some freelance designers provide a list of price for the service they offer so this can give you an idea of how much you should be budgeting to hire a freelancer.
How long is your timeframe?
This separates the inexperienced and experienced candidates. If you have a deadline for the project you are working on. You should expect to hire the one with excellent designing experience because the possibilities of making revisions on the output of your designers.
While revisions are inevitable, the is a high difference between work of experienced with inexperienced freelance designers.
One given difference is experienced designers have completed several projects already and they already know what they are doing such as the can easily follow a given instructions with good design humor.
Compare to inexperienced designers, you can expect to get the work done but there is a possibility that you might need to do some quick fix on the output which does not qualify with the time sensitivity of the project.
Do you have time to train?
Another important ask yourself is do you have time to train? If you are hiring a freelance designer to help you do the job, probably you don't have the time. However, if you have a very limited budget, you can offer the job to an inexperienced candidate and offer to train as added benefit.
This may not be very ideal but if you are looking to save for other expenses, this might be a good tactic to help you find the person you will train with low compensation rate. But you can also save time training by giving document such as Adobe CC cheat sheets.
Do you have time to explain?
This is for both experienced and inexperienced candidates. You will have to do this otherwise. If you hire someone with an excellent experience related for the job, you might just give a documented guidelines to follow throughout the project timeframe.
For example, you can use project management platforms such as Basecamp or Trello to assign the tasks divided into pieces. By doing this approach, you can minimize the time explaining to your freelance designer of what output you are expecting to see because of the work schedule outline on the platforms.
Takeaways
There is a difference between hiring a fulltime employee or hiring a freelancer. But one thing is for sure. You can't afford to hire the wrong person for the job. No matter what position or status of employment there is to it, you should be know from the beginning who to interview, how much to give and expectations from the people you'll hire.
Freelance Workspace Design
The main reason most people are drawn to the freelance lifestyle is because it gives the freedom to work in one's own personal space. There are very few people in the world who actually look forward to walking into a dull cubicle under harsh fluorescent lighting to sit for eight hours a day. Yet, without a mandatory defined workspace, freelancers run the risk of being less productive due to lack of organization and homelife distractions. But we at Modernize have a way to keep your productivity high, all from the comfort of your uniquely styled home. Here are three ways to design your own cool workspace to best meet your freelance needs.
Get Comfortable, But Not That Comfortable
No one is able to produce their best work product when they are uncomfortable. If you're squirming in your chair after just five minutes, then you are going to expend precious energy simply trying to get comfortable. Spend some time test driving ergonomic chairs and find one that best fits your body. And if the chair's ergonomic style isn't your favorite, drape a furry throw across the back to add warmth and intrigue.
Comfort does have its limits, though. Make a point to get out of your pajamas every day before work if for no other reason than it will save you time when you have a last-minute client meeting. Plus, this simple act will begin to transition your mind from personal thoughts to focused attention on your career tasks for the day.
Designated Work Space That Comes With Privacy
In a standard office environment, people want to personalize their space with thoughts of home and loved ones. Now that you are working at home and surrounded by all of those things, your workspace needs to be the opposite. Add any equipment you will need on a daily basis and lots of organization solutions like a filing cabinet or an old library card catalogue, and keep the familial reminders at bay. In no way does this mean that your office needs to be boring. On the contrary, colorful artwork and an open window can do wonders to keep your creative juices flowing.
Even in the tiniest of homes, there is almost always an area you can find to create a designated work space. You will begin to experience an almost Pavlovian response of mental focus by simply sitting down at your desk everyday. If you have roommates, spouses, or children, make sure they understand that when you are in this space, that you need peace and quiet to work. Having very clear rules about your work day will help everyone in the long run.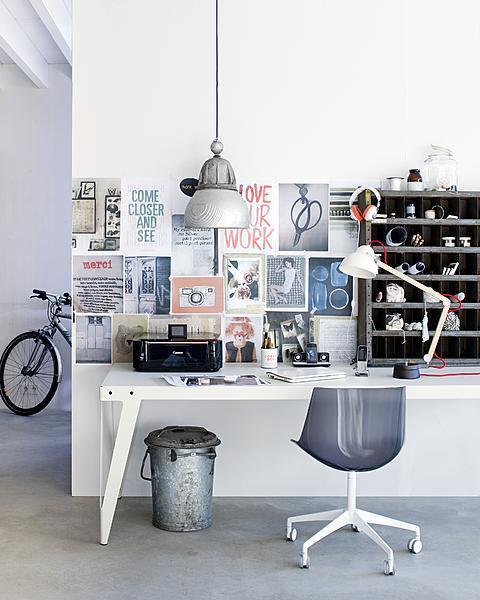 Meeting Your Clients
If you are going to have clients coming into your home, make sure that you have an appropriate area that is clean and professional. Ideally, your home office will have room for an additional chair or sofa, in which case, the entirety of the room's aesthetics should flow. Don't forget to maintain order on your desk with adequate storage solutions that are appealing to the eye as well as functional. An old can, bucket, or mug is a great container for pens and scissors while adding a smaller decorative touch.
It is challenging to focus on a meeting when your dog keeps drooling on your client's knee or a child keeps screaming in the background. So if your homelife spills over a little too much into your client meetings, consider taking those meetings to a coffee shop. Just be sure to have checked out the place beforehand to know that it won't be too noisy and that you will be guaranteed to have seating.
Starting on this new journey into freelancing is an exciting time. Let your office reflect that energy and design it to meet your needs. Of course, everything is a learning experience, so reevaluate your office once you have been working in it awhile and see if there is anything you can change to further enhance your productivity and satisfaction.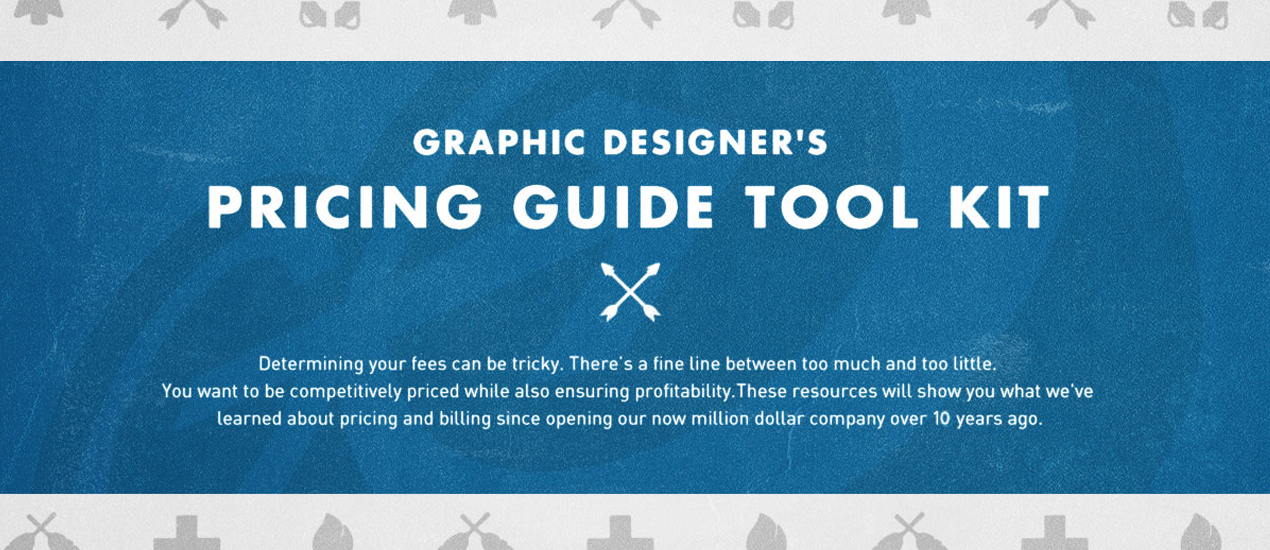 It's Time to Get Paid What You're Worth.
You in?
Our Graphic Designer's Pricing Guide Tool Kit is chock-full of resources to show you what we've learned about pricing and billing since opening our now million dollar company over a decade ago.
For $25, you'll get access to 5 highly acclaimed advice documents from Go Media, Cleveland's best website design company, including expert advice for freelancers and small business owners. We also hook you up with William Beachy's eBook, Drawn to Business, which includes invaluable information on how to maintain competitive pricing while also ensuring profitability.
It's time to do this right, once and for all.
Categorized:

Go Media's Arsenal, News

Tagged:

advice, arsenal, Drawn to Business, entrepreneur, freelance, kit, pricing, profitability, small business, tool
10 Mistakes Freelancers Make and Should Avoid Making Today
New freelancers can run into a myriad of problems. Without the support of a firm, freelancers hold a world of responsibility in their hands. It's easy to feel overwhelmed right out of the gate. Some of our favorite freelancers are here to remind us that it's only natural to make mistakes. Take note and try to learn from theirs today.
Go Media Asked, "What was the biggest mistake you made early in your career as a freelancer?"
Feeling Entitled.
The hard truth is that there are a myriad of mistakes you can make as a freelancer. We're often drawn to this route because we have an aversion to authority in general, and people telling us how to do things. However, not having someone to tell how to do things sets us up to fall on our face over and over again. Beware of your own ignorance.
The biggest mistake that I'd like to warn up-and-coming freelancers about is Entitlement. We often get quite proud of our artistic abilities, and begin thinking that we deserve certain things, and that clients should worship the ground we walk on. The truth is that we are entering into relationships with our clients, relationships that we should focus on cultivating just as much as we focus on the work. Being a responsible, dependable, and likable person is often more important than your design skill. Resist the urges to take out your frustration on the client. Work on yourself. Be personable. No one owes you anything – it's your job to keep client relationships enjoyable. – Brandon Rike
Blaming "Clients from Hell"
In my early days of freelancing, I used to think clients caused problems. It took me awhile to realize that this is how novices think. There's no such thing as "Clients from hell," because only designers from hell take on those types of clients.
Professionals seek responsibility. Every problem is the responsibility of the professional. That means every issue can be traced back to a shortcoming of the designer. It is your responsibility as the designer to ensure that there is thorough communication in the preliminary stages of the project. If a problem occurs, you need to be asking yourself how you could have prevented it. What could you have explained better? What clause could you have included in your contract that would have kept this from occurring? How can you find a way to accept responsibility for this problem? What will you do to prevent it with your next client? – Sean McCabe
Being Too Available
Looking back, I ​sometimes regret being too available.
​I was enthusiastic and eager and sometimes got taken advantage of, but more than that, I sometimes question whether I'd gotten more respect/been less scathed had I been tougher, less ready to jump in and do the work people above me would not. Those are my freelancing regrets – letting people walk over me.
I still struggle with that now I own my own business – would people respect me more if I was a little less available. At the end of the day, I just have to believe it's OK to work it the way I work it – I just keep pushing through with the hope that my instincts + talent are enough. – Chrissy Jensen, Domestica
Not Standing Up For Myself
When I look back at some of nightmare client projects I landed as a Freelancer I now realise the main mistake I made was not standing up for myself. A lot of designers fall into the trap of being the client's puppet, where you wind up making never ending tweaks and having the design process dictated to you. It's important to remember that you're the professional and the client is hiring you for your expertise, so be confident in your work and explain the reasoning behind your design decisions to avoid having your work butchered! Often you'll find that the client will change their mind and agree with your ideas once the design theory has been explained to them, which is a win-win for both parties; they end up with great design work and you're left with a project you're happy to share and show off in your portfolio.
…Although sometimes the client still doesn't care and you end up being a puppet anyway! – Chris Spooner of Blog.Spoon. Graphics
Asking for Money
I felt overwhelming guilt early on in my career about getting paid for my work. (I blame indie rock). I overcame that by studying businesses outside the creative sphere and how they handled contracting their work. It took longer than I care to admit but I finally learned the value of my work and to only deal with clients that understood that as well. I also realized being broke sucks and only stresses you to the point of not being able to produce good work or survive as a business. – Aaron Sechrist, OKPants
Not having the conversation upfront
"Very early on in my career, I was approached by a dream client: a new spa with money looking to build a unique brand. Needless to say, I was freaking out. I met with the client and talked through a scope of work. Something about this client made me feel a bit uneasy. They had taste, but hadn't ever hired a designer before. They asked me about a budget and I told them I'd look through their requirements and get back to them. Honestly, I was a bit scared they might have really warped expectations of the cost, and as a young designer I was nervous the cost would scare away a really cool project. I just naively thought, "I'll let my first round of logo explorations sell them on the cost". We planned another meeting and I worked my ass off putting together a really strong first round of logos. The meeting went ok, they had a bunch of questions and were ALMOST sold on a few directions. I held off again on talking money (yeeeeesh) and scheduled another meeting to present round 2. I worked ever harder on round 2, sure that this work would make them realize they'd pay anything to have it. I sent round 2 with my final bid and waited with a sick stomach feeling like I'd lied to my parents. Of course they came back flabbergasted. Having no experience, they assumed a whole branding package couldn't cost more than $300. My bid was somewhere around $1,500 and they thought I was crazy. It ended up just getting worse from there and we parted ways. I did a huge amount of work for free just to avoid a rough conversation up front that actually would've just saved me all that time and heartache. I look back and laugh at how easily I could've avoided this crazy situation, but also keep it as a little reminder of how not to start a project." – Dan Christofferson, Beeteeth
Spending too much time seeking work
"I should have put less time trying to find work and more time simply creating work. For every hour I spent trolling Craigslist for random freelance gigs, I could have been sketching work for my portfolio, for sale as prints, fine art or whatever. I always felt so much pressure to justify any creative effort with the hope of a prospective paycheck, and never allowed myself the freedom to simply create, which is what I do best." – Troy DeShano
Quoting Accurately
I noticed that for a while when a client would ask me for a cost, I would blurt out a number without taking some time to think through the design and the time it would take me to do the drawing. I think I would be worried that I wouldn't get the job. Unfortunately I might quote them a bit low and then be angry with myself because I might not be covering all of my supplies or even taxes.
So now I usually take at least one day from the initial conversation, gather my thoughts, price out the job and make sure the cost is fair for me and the client. A great lesson learned. – Steve Knerem
Working on Spec
When I was first illustrating, a company contacted me and asked me to do work on "spec." Spec work means any work done on a speculative basis. In other words, the client has you make work for them and there is no guarantee they will use the work or pay your for your time. In spec work you only get paid if they end up using your work. Not knowing better and wanting to take whatever work came my way, I agreed to make some designs for the company. I ended up spending hours and hours going back and forth with the company about what they wanted and adjusting my designs. I realized pretty quickly that I was in a bad situation. They were being really picky about what they wanted and I was pretty sure my designs weren't going to get printed anyway. So I hedged my bets and decided to break the contract I'd signed with them and walk away before I wasted any more of my time working for free, even though that meant I'd never get paid work with this company again either. I also made the decision never to do work on spec again! – Lisa Congdon
…but one of the biggest mistakes just may be jumping all the way in.
Taking the Leap
I should have gone freelance way earlier than I did. – Aaron Sechrist, OKPants
_________________________________________________________
It's your turn! What mistakes have you made early in your career as a freelancer? What are you most afraid of?
And for more on launching your freelance business: